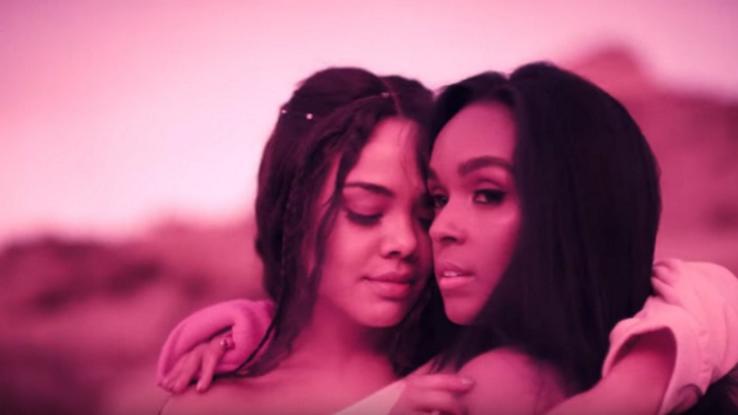 When it comes to positive (and varied) mainstream depictions of queer characters and storylines, Hollywood still has a long way to go. However, that doesn't mean there aren't incredible queer classics — in fact, this list is just a sliver of the myriad tales LGBTQ+ storytellers have put forth on the big screen. From campy cult classics and happy-ending rom-coms to period pieces and sci-fi hits, queer stories are limitless. Tune into these must-watch films this Pride Month — and all year long — to see how queer filmmakers are moving the dial just by telling stories that are influenced by their own lived experiences.
17. All Over Me (1997)
All Over Me has been heralded as the 1990s' ultimate must-watch coming-of-age lesbian love story. The film centers on teenagers Ellen (Tara Subkoff) and Claude (Alison Folland), who live on opposite ends of a park in Manhattan's Hell's Kitchen neighborhood. When Ellen meets Mark, it seems the gal pals might drift apart — especially because Claude is dealing with an unrequited, deep-seated crush on Ellen.
Why do we love it? In the end the film is about finding yourself — and owning that self, without apology. Best of all, All Over Me marks Leisha Hailey's (pink-haired) film debut, a whole seven years before she'd land a starring role on The L Word. Set to an incredible riot grrrl soundtrack, there may be just one glaring problem when it comes to this film: Although it's must-see, you'd be hard-pressed to find a copy anywhere, digital or otherwise.
16. Pink Flamingos (1972)
As is the case with many of John Waters' films, Pink Flamingos stars countercultural drag queen Divine as a criminal living under the alias Babs Johnson, the "filthiest person alive." While living in a trailer with her mother, son and partner, Divine finds herself confronted by the Marbles (David Lochary and frequent Waters collaborator Mink Stole), criminals who hope to outdo Divine's filthiness.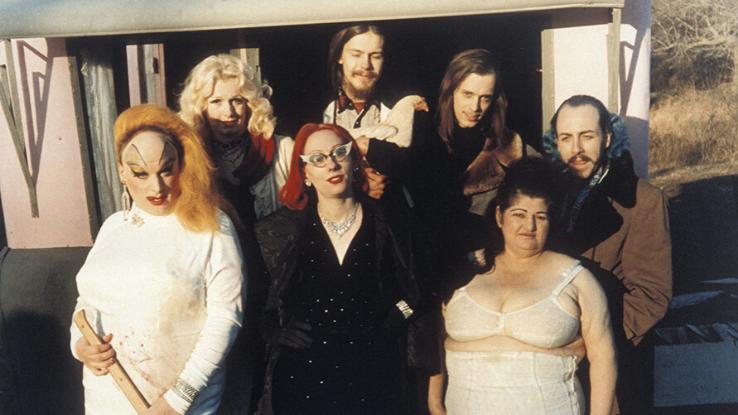 Why do we love it? Need we reiterate the premise? It's a whole gauntlet of grotesque, crude, campy and utterly bizarre scenarios, acted out by the likes of Divine and Mink Stole. Also, Pink Flamingos is part of the acclaimed director's "Trash Trilogy" — and it completely owns that categorization. In fact, the cult classic's own tagline dubs it "an exercise in poor taste."
15. Appropriate Behavior (2014)
Appropriate Behavior marks writer and director Desiree Akhavan's feature directorial debut — and it's just one of two of her films that nabbed a spot on our must-watch list. The film centers on Shirin (Akhavan), a bisexual Persian American Brooklynite who's struggling to get her footing post-breakup.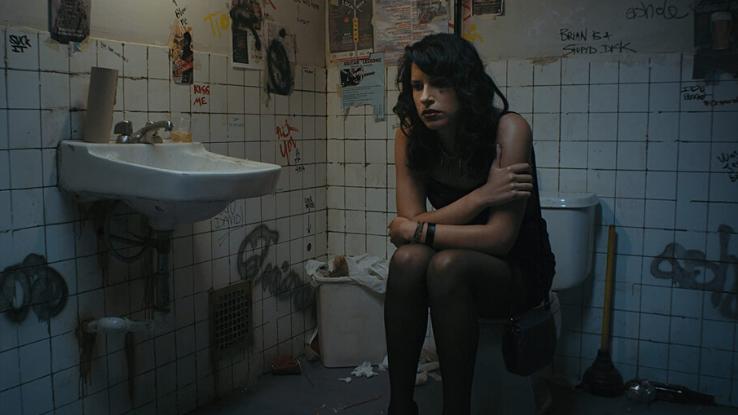 Why do we love it? As Ryan Gilbey of the New Statesman points out, Akhavan's writing is so stellar that she crafts "characters whose life seems to extend beyond their brief screentime." There's a whole lot more to like about this irreverent take on the classic rom-com about a fretting New Yorker too. Mainly, unlike other flippant stabs at the genre mold, Appropriate Behavior is filled with incredibly poignant moments — and a protagonist you're wholly rooting for.
14. Hedwig and the Angry Inch (2001)
Based on John Cameron Mitchell and Stephen Trask's 1998 musical Hedwig and the Angry Inch, Mitchell adapted, directed and starred in this beloved film version. The story centers on Hedwig Robinson, a genderqueer East German rock singer who develops a relationship with Tommy, a musical collaborator and mentor. Tommy ends up stealing Hedwig's music — and becomes a bonafide rockstar, while Hedwig, and backing band the Angry Inch, shadow Tommy's tour.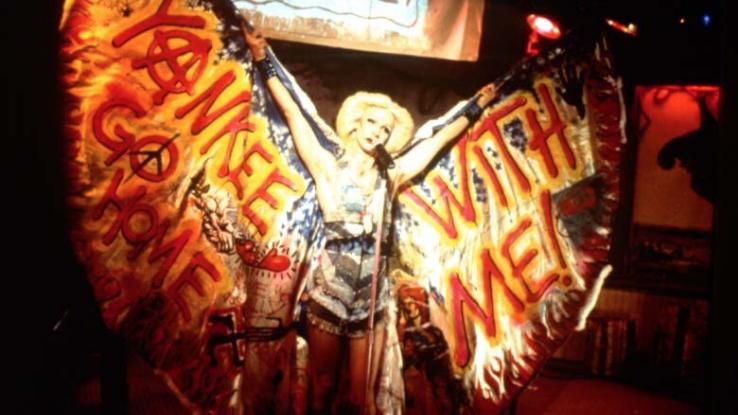 Why do we love it? Part rock show, part exploration of Hedwig's past and complex gender identity, the film succeeds because Mitchell is such a powerhouse. His work in Hedwig defines what it means to give a Performance, capital "P." The show's most well-known song, "The Origin of Love," retells a myth mentioned in Plato's Symposium, about two-face and four-armed and -legged humans being cleft in two by angry gods — only to yearn and search for their other halves. That sort of raw, unrestrained and fundamental searching undergirds Hedwig's experiences with love and self.
13. Carol (2015)
Based on Patricia Highsmith's 1952 novel The Price of Salt (one of the first lesbian novels to have a seemingly happy ending), Carol had been in the works since 1997 and, thanks to the tireless efforts of screenwriter Phyllis Nagy, it finally came to fruition in 2015. Against the backdrop of Christmas, the story centers on aspiring photographer Therese Belivet (Rooney Mara), who, while working at a department store in Manhattan, meets an entrancing woman named Carol Aird (Cate Blanchett).
Why do we love it? Carol leaves her gloves behind on Therese's counter, Therese sends them back and the two meet for lunch. Carol reveals that she's gearing up for a divorce (and custody battle) — so she and Therese gear up for the queer-roadtrip-meets-slow-burn-romance we all didn't know we needed. Directed by the acclaimed Todd Haynes, the film looks like an oil painting in motion. So out-of-this-world good it must be "flung out of space."
12. Dirty Computer (2018)
Dubbed an "emotion picture" by Janelle Monáe, Dirty Computer is a companion piece to the musician and artist's album of the same name. In this sci-fi masterpiece, Monáe plays Jane 57821, a woman on the run from a totalitarian, near-future society that has dubbed humans "computers." If you don't conform to the bleak dystopia, you're dubbed a "dirty computer" in need of cleansing — a.k.a. getting the total Eternal Sunshine treatment.
Why do we love it? Backed by the album's incredible electro-pop sound, Dirty Computer threads together the album's seemingly disparate music videos, punctuating them with a queer Black feminist retelling of the dystopian genre and, at the same time, crafting a sharp commentary about present-day America and what it means to be othered. And, as seen in the music videos for "Pynk" and "Make Me Feel," much of the emotional heft of the emotion picture hinges on the wonderfully queer relationship between Jane and Zen (Tessa Thompson).
11. Tangerine (2015)
Sean Baker's 2015 film Tangerine follows protagonist Sin-Dee Rella (Kitana Kiki Rodriguez), a transgender sex worker, who meets up with her friend, Alexandra (Mya Taylor), at a donut shop in Hollywood on Christmas. Alexandra reveals that while Sin-Dee Rella was serving a 28-day stint in prison, Chester, her boyfriend and pimp, has been cheating on her, which motivates Sin-Dee Rella to search the neighborhood for her ex.
Why do we love it? Tangerine was shot on three iPhone 5S smartphones, which gives the film a very in-the-moment, thrilling feel. Additionally, Baker cast transgender actresses, Rodriguez and Taylor, to play transgender characters — something that's still a frustrating rarity in Hollywood. Rotten Tomatoes' aggregate review summary perhaps puts it best, noting that Tangerine is "an old-fashioned comedy at heart — and a pretty wonderful one at that."
10. The Miseducation of Cameron Post (2018)
Based on Emily M. Danforth's YA coming-of-age novel of the same name, The Miseducation of Cameron Post was written and directed by Appropriate Behavior's Desiree Akhavan. Set in 1993, the film follows Cameron Post (Chloe Grace-Moretz), who is involved in a secret same-sex relationship with her best friend Coley Taylor. Cameron is outed when her beard boyfriend discovers her hooking up with Coley at the homecoming dance, which causes Cameron's very religious aunt to send her to God's Promise, a gay conversion therapy center.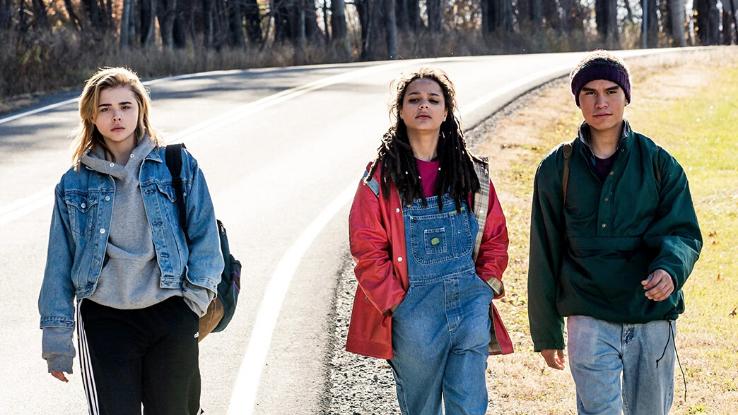 Why do we love it? Despite the heavy material, Cameron Post isn't without some real biting humor and warm moments, much of which can be attributed to the queer pals Cam meets at God's Promise, Jane Fonda (Sasha Lane) and Adam Red Eagle (Forrest Goodluck). The trio make it through because they have each other, underscoring the importance — and power — of chosen family.
9. The Matrix (1999)
Written and directed by the Wachowski sisters, The Matrix depicts a dystopian future in which humanity is unknowingly trapped within a simulation while intelligent machines use their bodies as an energy source. When computer programmer and hacker Neo (Keanu Reeves) uncovers the truth, he finds himself drawn into, and then leading, an uprising.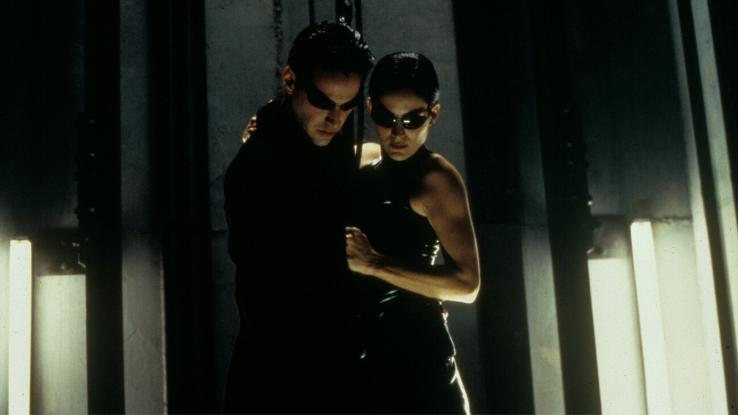 Why do we love it? The Matrix is one of the greatest sci-fi films of all time and it's also been lauded as an incredibly deft trans allegory. Neo's mentor, Morpheus (Lawrence Fishburne) describes the Matrix as giving you a sense that something is fundamentally wrong, "like a splinter in your mind" — not unlike the gender dysphoria experienced by many trans folks. "There's a critical eye being cast back on Lana and I's work through the lens of our transness," Lilly Wachowski noted at the 2016 GLAAD Media Awards. "This is a cool thing because it's an excellent reminder that art is never static."
8. Desert Hearts (1985)
Adapted from Jane Rule's 1964 lesbian novel Desert of the Heart, Donna Deitch's Desert Hearts is set in Reno, Nevada, in 1959 and follows Columbia University professor Vivian Bell (Helen Shaver), who heads to the desert in the wake of a divorce. While there, she meets the younger, but infinitely more confident, Cay Rivers (Patricia Charbonneau), and the two fall in love.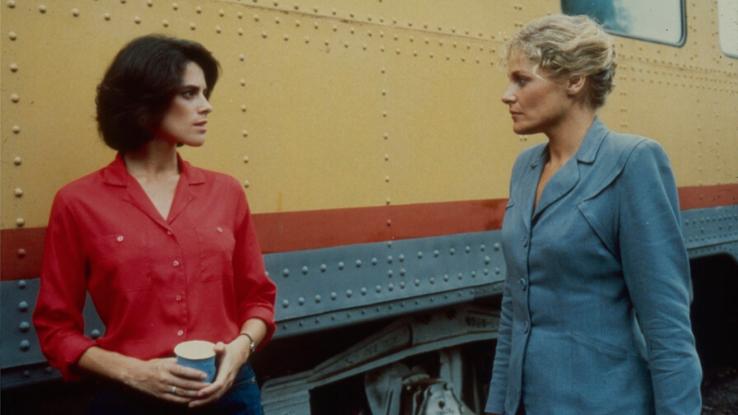 Why do we love it? Notably, Desert Hearts is one of the first mainstream films about queer women to portray their love positively, with genuinely warm and hopeful moments. Best of all — spoiler alert! — neither of them dies an untimely death. "Straight people have Casablanca. We have Desert Hearts," writes Autostraddle's Drew Gregory. "This is a classic. But it's our classic."
7. The Watermelon Woman (1996)
Romantic comedy-drama The Watermelon Woman was written, directed and edited by its star, Cheryl Dunye. The film centers on Cheryl, a young Black lesbian who navigates her video store day job while trying to make a documentary about Black actresses during the 1930s, who were relegated to stereotypical and racist roles.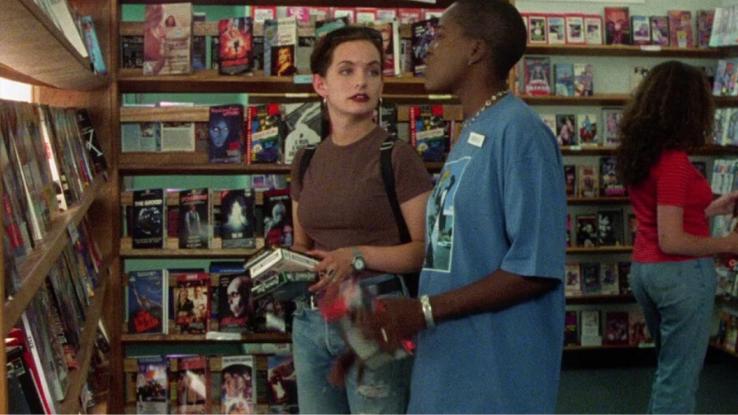 Why do we love it? Considered a landmark in New Queer Cinema, The Watermelon Woman is essential viewing for innumerable reasons, including Dunye's drive to make the film. "Cheryl Dunye's first feature is so important to me," Drew Gregory writes for an article on Autostraddle. "When Dunye didn't see her story, she made it herself. But The Watermelon Woman isn't just her story on screen — it's also the searching, the wanting, the necessity of that story."
6. A Fantastic Woman (2017) | Original Title: Una Mujer Fantástica
Directed by Chilean filmmaker Sebastián Lelio, A Fantastic Woman follows Marina (Daniela Vega), a young transgender woman living in Santiago, Chile, who works as a singer and waitress. Soon after moving in with her boyfriend, an older man named Orlando, things take a sad turn: Orlando wakes in a daze during the middle of the night and stumbles down a flight of stairs. Marina drives him to the hospital, but Orlando dies of a brain aneurysm. Upset, Marina leaves the hospital in a rush, drawing the suspicion of detectives.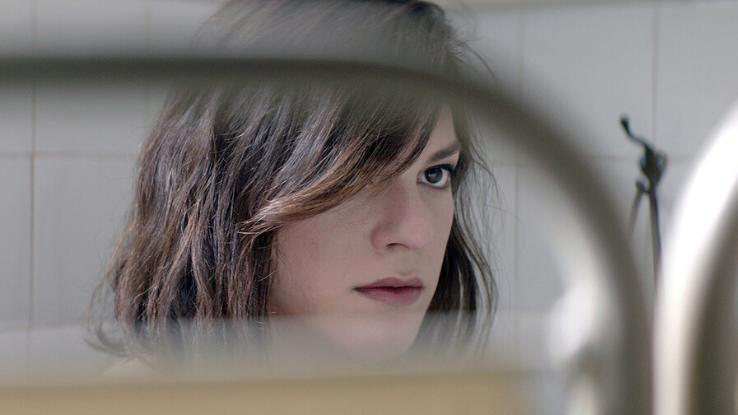 Why do we love it? In casting a transgender actress in the lead role, the film made a difference on- and off-screen. Selected as the Chilean entry for Best Foreign Language Film at the 90th Academy Awards, A Fantastic Woman ended up nabbing the Oscar. In the wake of the Oscar win, Chilean LGBTQ+ activists used the film's reach and visibility to start conversations about a gender identity bill and, by 2018, Chile approved laws that allow transgender folks to correct the information on their official documents.
5. Portrait of a Lady on Fire (2019) | Original Title: Portrait de la jeune fille en feu
Portrait of a Lady on Fire tells the story of Marianne (Noémie Merlant), a young woman commissioned to paint the wedding portrait of reluctant bride-to-be, Héloïse (Adèle Haenel). Directed by Céline Sciamma, Portrait won the Queer Palm at Cannes, becoming the first film directed by a woman to do so.
Why do we love it? This beautifully shot, slow-burn romance is also about the act — and art — of looking, and the painting becomes an act of collaboration and love. Quelle Movies notes that the film's leads, Merlant and Haenel, "bring an intensity that is simply awe inspiring" to this already "mesmerizing" film. Also, besides a few indulgent moments of musical performance, the film doesn't have a traditional soundtrack, which certainly adds to its rawness.
4. Saving Face (2004)
Saving Face marked Alice Wu's directorial debut and, honestly, a filmmaker couldn't ask for a better first outing. The rom-com focuses on Dr. Wilhelmina "Wil" Pang (Michelle Krusiec), a successful (but closeted) surgeon. Wil's mom (Joan Chen) tries to set her up on dates with men, all the while navigating her own (frowned upon) out-of-wedlock pregnancy. Meanwhile, Wil finds herself drawn to Vivian (Lynn Chen), a woman who's looking to embark upon a career in dance.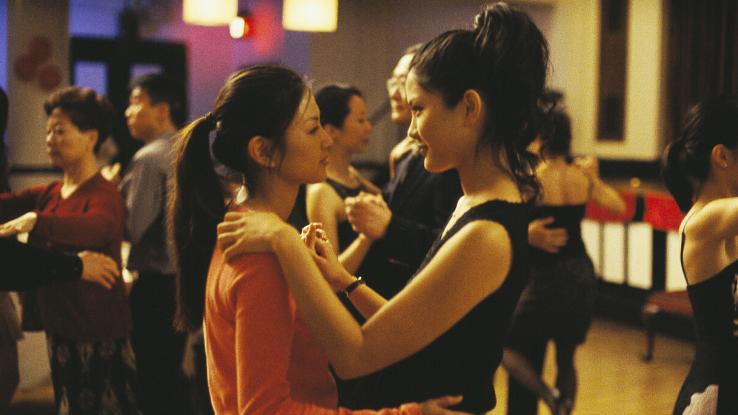 Why do we love it? At the time, Saving Face was the first mainstream Hollywood movie centered on Chinese Americans since The Joy Luck Club (1993). Joan Chen noted that before Saving Face "I was always this tragic woman, and Alice gave me this opportunity to play in a comedy… Saving Face came along and gave me the opportunity to get the authenticity that I was craving for." The positive and diverse representation didn't stop there: Saving Face is also one of the few lesbian romances with a happy ending.
3. Moonlight (2016)
Written and directed by Barry Jenkins, the coming-of-age drama Moonlight is based on Tarell Alvin McCraney's unpublished play In Moonlight Black Boys Look Blue. Taking from its stage roots, Jenkins' film is told in three parts, each representing a different stage in the main character Chiron's (Trevante Rhodes, Ashton Sanders and Alex Hibbert) life and explores his struggles with sexuality, identity and past abuse.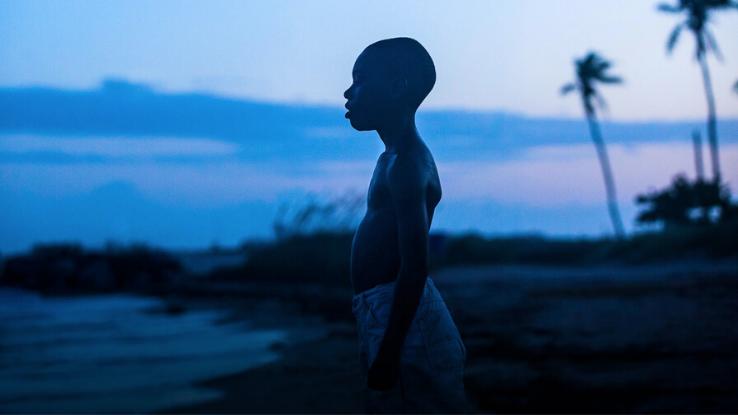 Why do we love it? Often, Moonlight is heralded as one of the best films of the 21st century. The film won top prizes at both the Golden Globes and the Oscars and nabbed additional Oscars for Best Adapted Screenplay and Best Supporting Actor for Mahershala Ali, who plays Chiron's father figure. By exploring the intersections of masculinity, queerness and Blackness, Moonlight, as the Los Angeles Times' Justin Chang puts it, is both "achingly romantic and uncommonly wise."
2. But I'm a Cheerleader (1999)
Although it may seem like it's all camp and games, Jamie Babbit's satirical rom-com But I'm a Cheerleader also has a lot of heart. Natasha Lyonne stars as Megan Bloomfield, a high school cheerleader whose parents send her to True Directions, a residential inpatient conversion therapy camp, to "cure" her lesbianism. While there, Megan struggles to adapt to gender roles and norms — and falls in love with the effortlessly cool Graham (Clea DuVall).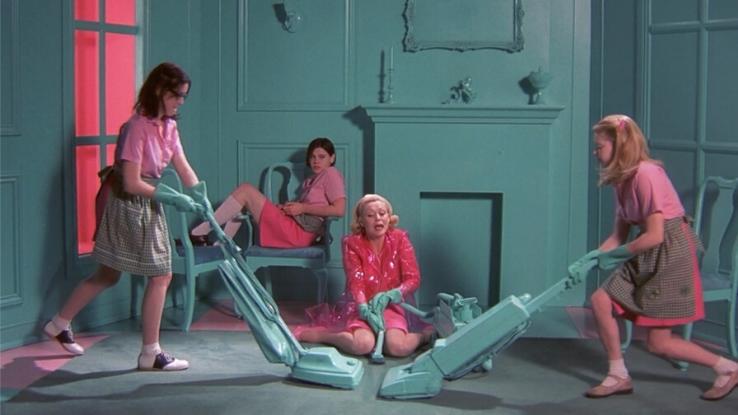 Why do we love it? Although some critics have called its depictions of queerness "stereotypical," that's also kind of the point. The film is made by and for queer folks, so when Megan's parents decide she's gay in large part because of her recent vegetarianism — and when a True Directions counselor played by RuPaul comes to take Megan away — it all feels like a big in joke. Like the John Waters films that inspired it, But I'm a Cheerleader has also become a cult classic. "I was very closeted when we made this film," co-star Clea DuVall tweeted in June 2020. "Countless people over the years have told me how this movie made them feel seen and helped them come out. I want them to know their words and strength did the same for me. Thank you."
1. Pariah (2011)
Executive-produced by Spike Lee, Pariah marks acclaimed director Dee Rees' debut feature-length film and was adapted from her award-winning 2007 short of the same name. The film stars Adepero Oduye as Alike, a 17 year old from Brooklyn who's eager for her first sexual experience — and to discover what it means to be her whole queer self.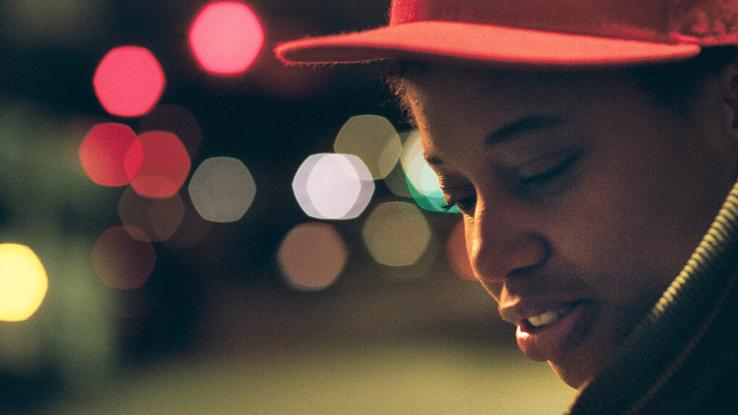 Why do we love it? Alike's parents (played by Charles Parnell and Kim Wayans) love their daughter deeply, but mistrust — and fail to really understand — her in the wake of her self-discovery. Praising the raw, tender film, critic Dana Stevens wrote, "Just when you think every coming-out-as-coming-of-age story has been told, along comes Pariah. Adepero Oduye is incandescent as she's forced to code-switch between the ladylike conduct expected by her churchgoing parents and the mystifying rituals of the gay nightclub she frequents."