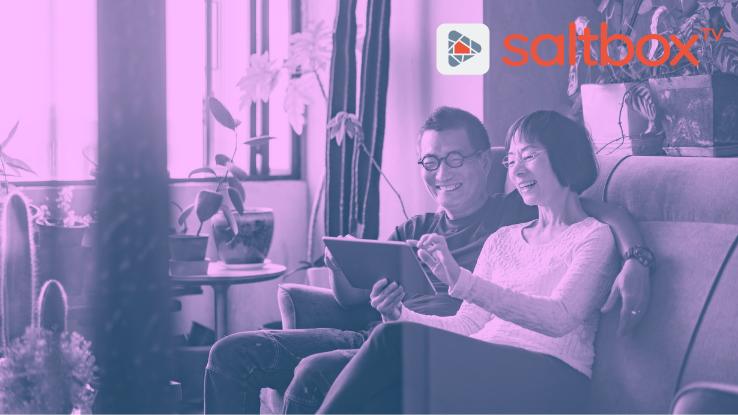 Saltbox TV has found a niche in the media-streaming scene, and a few things set it apart from the competition. For starters, it's free. But more perhaps importantly, Saltbox TV specializes in curating a roster of shows that older adults will enjoy.
Saltbox TV was first conceptualized when Patty Carver, a one-woman musical sensation, at least in the senior-center circuit, had to cancel her performances in the wake of Covid-19. She quickly began filming her work, only to discover that many senior care facilities weren't able to bring virtual programming to their communities. It wasn't long before she and her husband launched Saltbox TV. Saltbox has remained a popular choice among senior streamers across the United States, even as live entertainment re-emerged. Not sure if it's for you? Here's everything you need to know.
What Is a Saltbox TV?
Saltbox TV is a streaming service designed with seniors and older adults in mind, making it the first-ever of its kind. The Grammy- and Tony-nominated Broadway producer, Jerry Goehring, and his wife, Patty Carver, an entertainer and writer in her own right, are the folks behind Saltbox. They wanted to create an entertainment platform that catered to older adults, specifically those living in senior communities, as most of the streaming services available these days seem to target a younger demographic.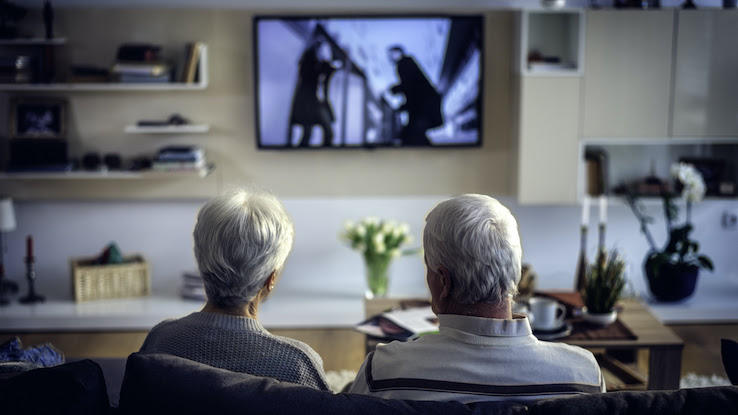 The shows on Saltbox are diverse and informative, with plenty of options for a wide range of viewers. The programming categories offered include wellness, arts and music, faith, and learning, allowing viewers to watch TV, movies and documentaries. Expect to find all the classics alongside brand-new content, including Saltbox Originals, which are produced by the company itself. Best of all, Saltbox offers a user-friendly platform, even for those who have trouble navigating technology.
What Does Saltbox TV Offer?
From an entertainment standpoint, the programming on Saltbox caters to an older demographic. For example, films and shows about older populations and the types of decisions they have to make as they age are common on Saltbox.
Aside from the standard movies and TV shows, Saltbox also has a range of participatory and educational programming for senior communities. These programs include pre-recorded fitness classes, chair yoga, painting for beginners, cooking shows, meditation, spiritual guidance, quilting, and more. In terms of education, there are shows that teach folks about practical things, from health-care planning to conservatorship guidelines.
Finally, the documentaries offered on Saltbox cover everything from musicians of yesteryear to world events that these older individuals may remember fondly or have lived through themselves.
How to Access Saltbox TV
The leading provider of digital entertainment, iN2L, has partnered with Saltbox to offer its streaming service in more than 3,700 senior living facilities, such as nursing homes, independent and assisted living, and adult day programs, across the U.S. and Canada. That said, community members at these participating locations can simply turn on their TVs and open Saltbox.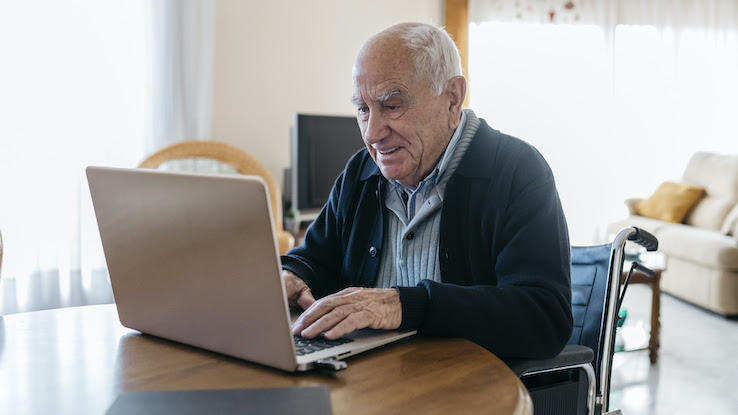 Outside of senior living facilities, Saltbox is also available on a computer, laptop, or any web-enabled Smart TV. And, for those who are more tech-savvy, Saltbox can also be accessed through devices like Amazon's Firestick and Roku. To access Saltbox, simply go to the company's website; the digital streaming service is right there.
Saltbox TV Pricing
Saltbox is a free service, which means it not only keeps money in the pockets of its users, but it's not a hassle either. Viewers don't need a subscription or a password to access the entertainment offered through the site.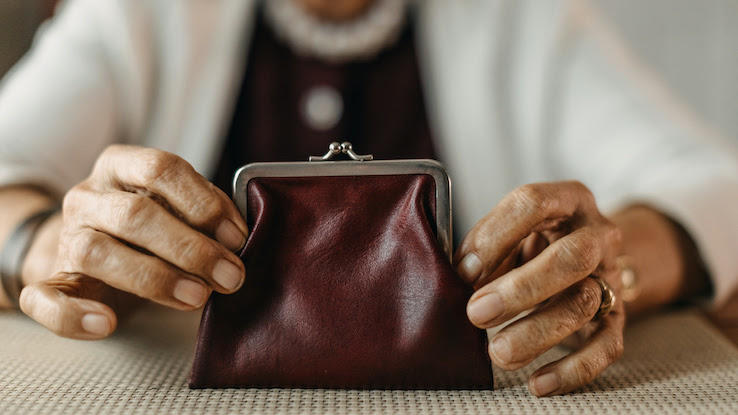 If you're watching from a web-enabled TV, all you have to do is click on the Saltbox App, and you're good to go. Watching through the website directly? It's also open access with absolutely no cost to you. In fact, while the site was designed with seniors in mind, people of all ages can stream Saltbox's content for free.
How Does Saltbox TV Compare to Other Streaming Services?
Since it's a free service, Saltbox does not offer the vast selection of paid platforms like Netflix, Hulu, or Amazon Prime. However, what it lacks in quantity it makes up for by being the only streaming platform that caters to seniors. Because it's free, many people are opting to add Saltbox to their streaming regimen without unsubscribing from their existing favorites. Without a doubt, not having to choose between one or the other for financial reasons is a huge perk.
Goehring, the creator of the service, has stated that he'd like Saltbox to remain free even as the platform builds a larger library of content. With the support of sponsors and advertisers, this goal might be achievable. Even now, celebrities like Ed Asner (The Mary Tyler Moore Show) have gotten on board. Asner, for example, is not only as a brand ambassador, but he's also starring in the new Saltbox Original series Silver Stars, a talent show in the style of America's Got Talent for anyone aged 65 and over.
Saltbox TV Originals
Saltbox Originals can't be found anywhere else. Even at these earlier stages, Saltbox's content has some winners. First up is American Legends At Home, a documentary series that follows important figures from American history and performers from stage and screen. Each episode focuses on a different icon, and they tell their story right in their own home, adding a personal element to this docuseries.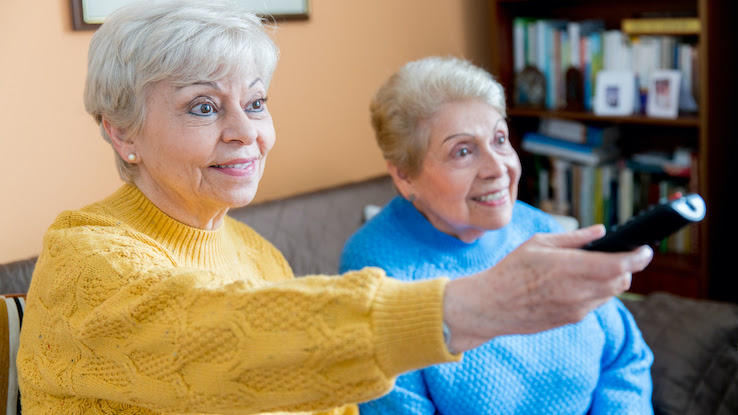 So, what else is on offer? In Tammy Talks, Tammy Marshall talks to real people affected by ageism, looking into how society can combat this form of discrimination moving forward. Stardust Unplugged features the renowned East Coast cabaret singer Patty Caver, providing performances that older streamers can enjoy from home.
On the activities side, Chair Yoga With Kristin is perfect for anyone wanting to practice a light form of exercise while sitting down. Chair yoga is an adaption of traditional yoga and offers many of the same mind and body benefits, making this a great option for those living with chronic pain, osteoporosis, or multiple sclerosis.
And, finally, there are some rather practical Saltbox Originals. After all, preparing for one's future involves a lot of planning. Thankfully programs like Elder Care Law dispel any confusion by delving into concepts like conservatorship, long-term care, estate planning, and more.