Hailed as one of the greatest sitcoms of all time, Seinfeld was the master of its domain for years. Despite being "a show about nothing," the Larry David- and Jerry Seinfeld-penned hit introduced so many words and phrases into our cultural lexicon and inspired a new wave of comedians and television writers.
Although references to the big salad and Festivus might resonate with you, you probably don't know everything about the show. And that bothers you, doesn't it? If you want some "serenity now," take a look at our list of must-know behind-the-scenes secrets from Seinfeld.
The Cast Orchestrated the Death of Character Susan Ross
In an unexpected move from the show about nothing, Seinfeld famously killed off Susan Ross (Heidi Swedberg), George Costanza's (Jason Alexander) fiancée. Susan first appeared in season four's "The Pitch" as an NBC exec and finds herself engaged to George, who, in true Costanza fashion, feels trapped and tries to sabotage their relationship.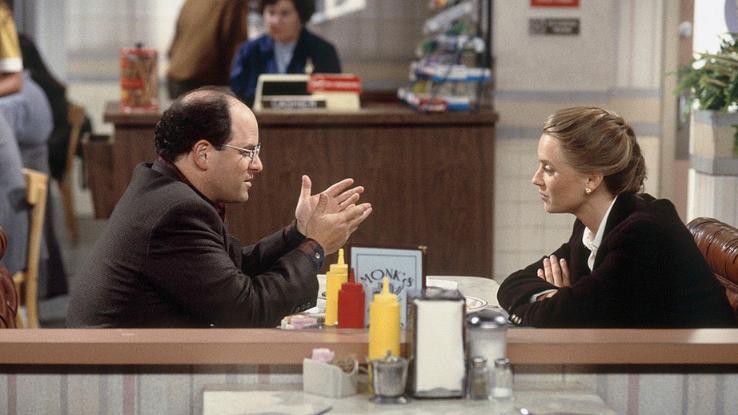 As fans will recall, Susan dies suddenly after licking the (toxic) wedding invitation envelopes George purchased. But why the sudden axing? According to Jason Alexander, Swedberg's comedy didn't quite align with his or his castmates', making her difficult to work with. "And Julia [Louis-Dreyfus] actually said, 'Don't you want to just kill her?' And Larry [David] went, 'Ka-bang!'"
Jason Alexander Threatened to Quit the Show
Fans will recall an episode titled "The Pen," which sees Elaine (Julia Louis-Dreyfus) and Jerry (Jerry Seinfeld) headed to Florida, sans George and Kramer (Michael Richards). In an interview with Access Hollywood, Alexander revealed that being written out of the episode upset him — so much that he confronted writer Larry David about it.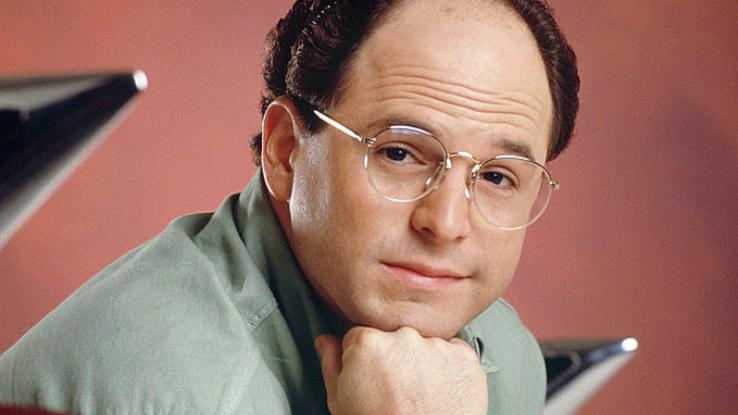 "I came back the next week and I said to Larry, 'Look, I get it. But if you do that again, do it permanently… I'd just as soon go back home and do what I was doing,'" Alexander recalled. Before Seinfeld became a hit, Alexander had a successful career on Broadway, which he'd essentially given up for the sitcom. Fearing he'd be written out or made into a side character, Alexander was ready to choose the Great White Way over Hollywood.
Larry David Isn't the Only Real-life Inspiration for George Constanza
Although Jason Alexander momentarily feared Larry David would sideline George, it's widely known that the character is actually based on (an exaggerated version of) David himself — at least in part. What even diehard fans don't realize is that the character of George Costanza gets his name from Jerry Seinfeld's real-life buddy Mike Costanza.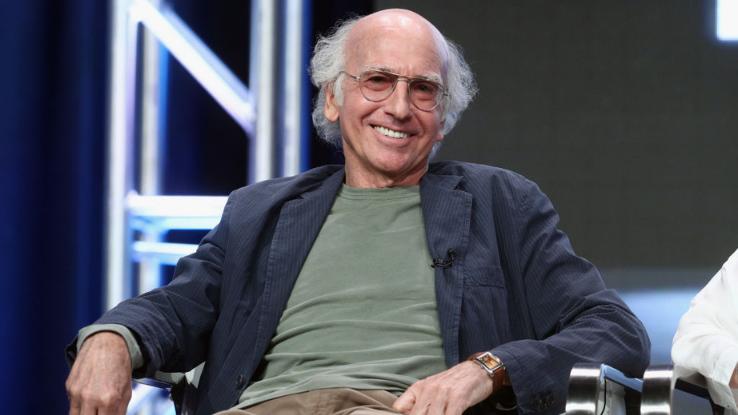 However, the "Real Costanza" wasn't too jazzed about being Seinfeld's muse, a fact he made known in his book The Real Seinfeld: As Told by the Real Costanza. Evidently, airing his grievances wasn't enough. In 1998, the "Real Costanza" filed a $100 million lawsuit against Seinfeld and the sitcom's producers, claiming that the character had ruined his reputation and caused him emotional distress. The judge dismissed the case, explaining the statute of limitations had run out since the first episode aired back in 1989.
There Was Some Bad Blood Between Seinfeld & Rival Show Roseanne
These days, Roseanne Barr is a more controversial figure than she was back in the '90s — or so fans thought. Evidently, things weren't so cordial between Barr's Roseanne cast and the folks on Seinfeld. One day, Julia Louis-Dreyfus unknowingly parked in Tom Arnold's spot — fans may recall Arnold for playing a guest role on Roseanne and for being Barr's husband at the time. Arnold left an angry note on Louis-Dreyfus' windshield that read, "How stupid are you?"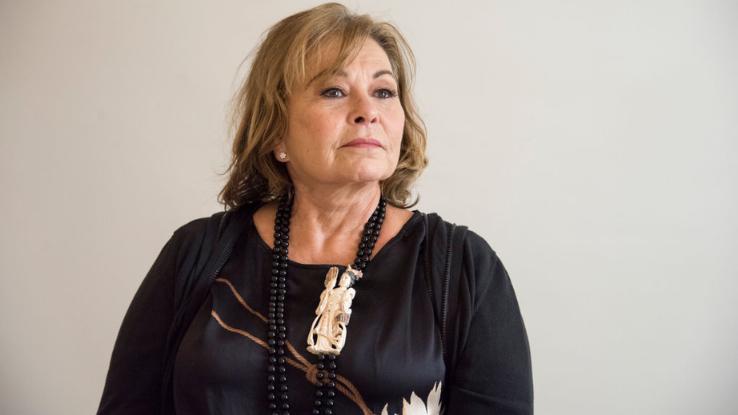 This comparatively tame remark was followed by some foul language — though not quite as foul as the language Barr herself would later sling at Louis-Dreyfus. After the initial note, Larry David and Jason Alexander confronted the Roseanne stars, which is when Barr decided to retaliate. According to the New York Post, Louis-Dreyfus received a vile note, a bar of soap with a derogatory term carved in it and a "polaroid of someone's buttocks."
NBC Executives Almost Pulled One of the Most Iconic Episodes
Sure, Seinfeld touted itself as a "show about nothing" and even leaned into that mantra in the meta-story arc that involved Jerry and George pitching a comedy based on their lives to NBC. (Seinfeld-ception!) However, in reality, NBC executives weren't too keen on some of the series' now-iconic episodes. According to the New York Post, execs took aim at "The Chinese Restaurant" episode in particular.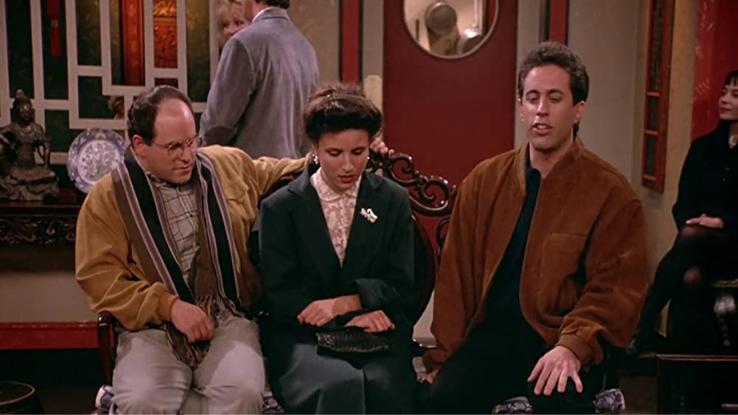 Although NBC late-night boss Rick Ludwin and programming associate Jeremiah Bosgang were among some of Seinfeld's most passionate supporters, they couldn't understand the now-famous bottle episode, the entirety of which centered on the cast waiting for a table in real-time. Larry David fought for the seemingly plot-less episode, claiming it was "in the spirit of the show." Ultimately, fans and critics alike would go on to regard this episode as a bonafide classic.
Nancy Sinatra Was Watching the Seinfeld Finale When Frank Sinatra Passed Away
When Seinfeld's nine seasons finally came to a close, roughly 76 million people tuned in to see how the series would wrap things up. One of those excited viewers was none other than Nancy Sinatra, daughter of legendary singer Frank Sinatra. However, Nancy would go on to regret her dedication to the show.
During the finale, Frank passed away, and instead of visiting him in the hospital that evening, Nancy got caught up watching Seinfeld reruns, which played before the big send-off. Too eager to spend time in the sitcom's version of "old New York," the crooner's daughter lamented to the Herald Journal, "I got so involved watching the damn show that I never got over to my dad's."
Larry David Created a "No Hugging" Rule on the Set
While Arrested Development may be most well known for the recurring "No hugging!" gag, the Seinfeld cast had to abide by pretty similar rules while on set. In fact, the rule extended beyond embracing: Larry David instituted a firm "no hugging, no learning" rule.
Apparently, David was so strict when it came to the cast being all buddy-buddy because he wanted the actors to avoid being overly sentimental. As a "show about nothing" the often mean-spirited protagonists of Seinfeld don't really grow as characters — and, as the finale proves, they never quite learn from their mistakes. The best way to foster dark humor? Mitigate those heartfelt, behind-the-scenes moments.
A Starring Character Was Cut From the Show
While Julia Louis-Dreyfus' Elaine is now known as the sole woman in the show's boys' club of pals, that wasn't always meant to be the case. The show's pilot featured actress Lee Garlington as Claire, a waitress at Jerry and George's favorite coffee shop, Monk's Cafe. "When we shot the pilot, I was the girl in Seinfeld," Garlington relayed to The Huffington Post.
When showrunners didn't pick up Garlington's contract, Elaine became "the girl." So, why wasn't there room for two supporting women on the cast? Some claim Garlington changed her scripted lines, which upset showrunners, while others suggest the constraints of Claire's job meant she wouldn't interact much with the guys outside of Monk's. Meanwhile, the encyclopedia Seinfeld Reference suggests Claire was cut to give Elaine, the only woman, more sex appeal.
The Real-life Inspiration for Kramer Was Paid Next to Nothing
While most fans know that Michael Richards' Kramer was inspired by Larry David's real-life neighbor Kenny Kramer, a lot of folks don't know the whole truth behind how Kenny was compensated for being such a formidable muse. Initially, David was going to dub the character "Kessler," but decided Kramer was a much better fit, so he approached Kenny with the issue.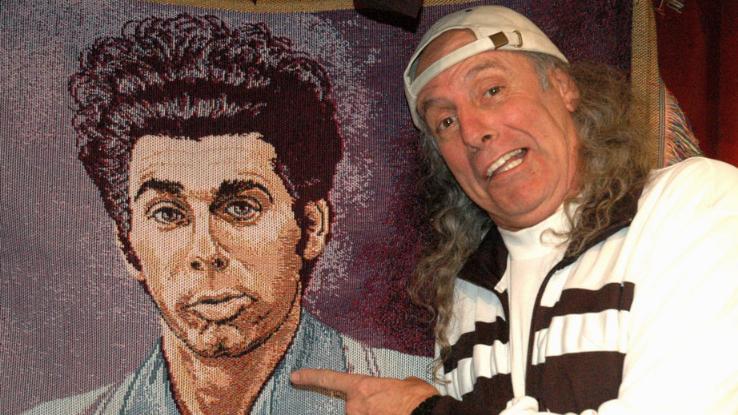 For his likeness, Kenny asked David and Jerry Seinfeld to pay him a lean $1,000. Of course, the show also helped Kenny kickstart his own business, the Kramer Reality Tour, which took tourists around New York on a Seinfeld-themed sightseeing trip. Although not all of the character's mannerisms are taken from Kenny, it is true that Kenny and David left the doors to their apartments unlocked for surprise pop-ins, just as Kramer and Jerry do in the show.
Seinfeld Wasn't Conceived of as a TV Series
Although its grounding premise is that Seinfeld is a "show about nothing," it wasn't intended to be a sitcom. Sure, "show" is right there — in the mantra — but Jerry Seinfeld and Larry David's original concept was that it would be a one-off comedy special. However, that 90-minute runtime wasn't enough to contain the incredible chemistry of the cast or the show's hysterical writing.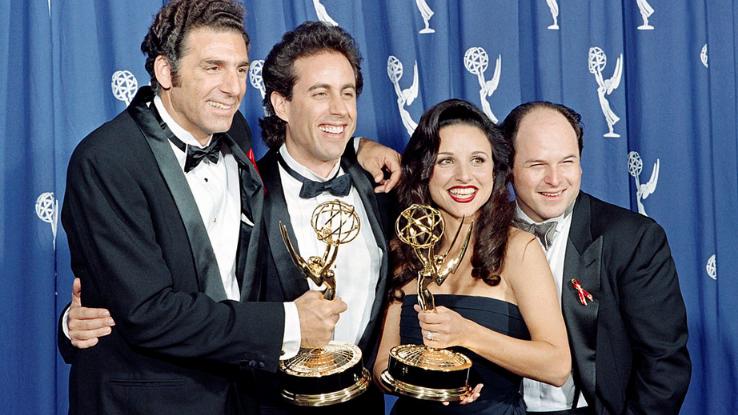 Quicker than you can say "No soup for you," producers turned the special into a recurring sitcom. And the rest, as they say, is history! Although Seinfeld went off the air in 1998, the cast did return for a very meta reunion. In a series of episodes of David's HBO show Curb Your Enthusiasm, in which David plays a mildly fictionalized version of himself, a plotline sees Larry caving to a Seinfeld reunion, which kind of plays out like a one-off special. How full circle.
Jerry Seinfeld Turned Down NBC's Offer of $5 Million an Episode
Although nine seasons is a pretty impressive run, NBC execs weren't ready to throw in the towel when it came to Seinfeld. In fact, they became so desperate to keep the show on the air that money became no obstacle. A few seasons earlier, Larry David had left the show, which meant the network just had to convince Jerry Seinfeld, who felt the show couldn't be taken much further.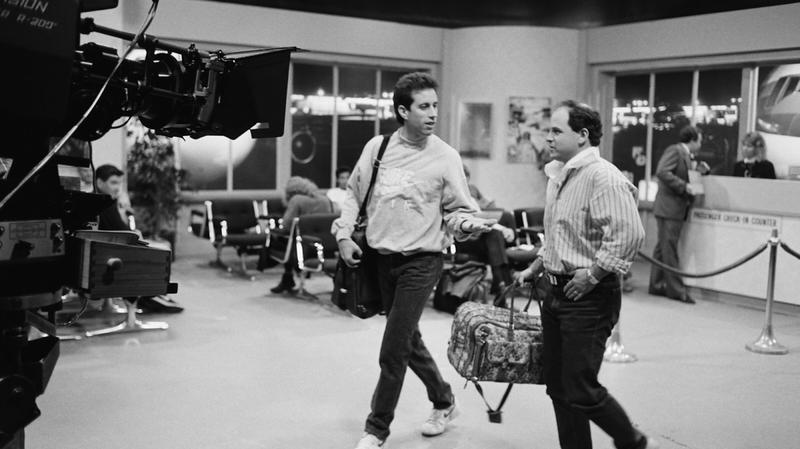 NBC's most extravagant attempt to nail down a season 10 came when they offered Seinfeld a whopping $5 million an episode. Of course, he was already earning $1 million an episode, so, while he wasn't strapped for cash, the extra money would've still been pretty sweet. In the end, Seinfeld declined the offer saying, "Nine is cool. By the end, we will have done 180 shows (1+8=9). When I was thinking about quitting the show, I thought, nine. Nine is my number."
Producers Feared the Show Would End Julia Louis-Dreyfus' Career
These days, the dance moves pictured here are known as "The Elaine," but back when the season eight episode "The Little Kicks" aired, writers and producers were afraid the awful rug cutting would end Julia Louis-Dreyfus' career.
Even Larry David hadn't liked the idea, but, since he left the show a season earlier, the episode was greenlit. In an interview with The Huffington Post, writer Spike Feresten recalled that, at the episode's rehearsal, writer-producer Jennifer Crittenden pulled him aside after Louis-Dreyfus performed the dance. "[Crittenden asked me] 'Are you sure about this? Are you sure you're not ruining [her] career?'" In the end, the fan-favorite episode earned Louis-Dreyfus an Emmy.
Jerry's Dad Was Played by Two Different Actors
Although Morty Seinfeld, Jerry's dad, wasn't as popular (or pivotal) a character as Uncle Leo (Len Lesser), he does have an interesting history behind the scenes. Originally, the late Phil Bruns was cast as Morty for the show's second episode "The Stake Out." But Larry David wasn't thrilled with Bruns' performance, calling it too laidback.
In the end, David and the writers tweaked Morty's character so that he was a bit more of an easy-to-anger curmudgeon. In doing so, they also tapped another actor, Barney Martin, to portray Jerry's dad, who debuted the reinvented role in season two's "The Pony Remark." David even had plans to pull a George Lucas and reshoot scenes from the pilot to include Martin instead of Bruns, but, unfortunately, Martin was a bit too old to convincingly reprise the role when that idea came about.
NBC Issued a Formal Apology for the Offensive Episode "The Puerto Rican Day"
Throughout its nine-season run, Seinfeld certainly toed the line between dark humor and being downright offensive. However, very few episodes are as clearly problematic as the show's "The Puerto Rican Day" episode, which, bizarrely, became the show's second-highest-rated episode of all time with 38.8 million viewers.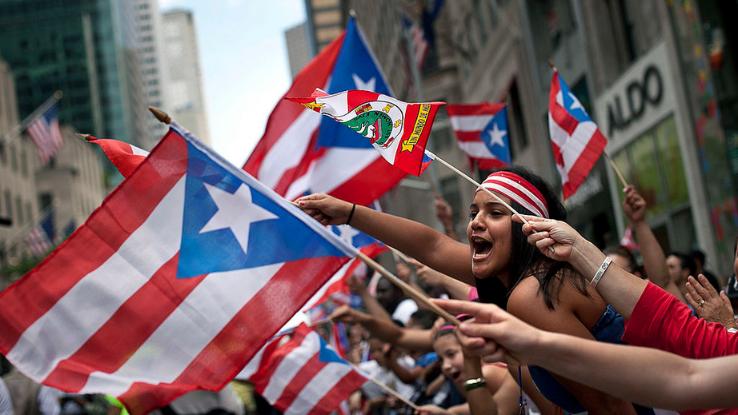 In the episode, Jerry and Co. get stuck in a traffic jam caused by the Puerto Rican Day parade. When Kramer tosses a sparkler, it accidentally lights a Puerto Rican flag on fire — and then he stomps on it to put it out. In the end, rightfully upset folks chase Kramer, causing him to utter some racist remarks. President of the National Puerto Rican Coalition Manuel Mirabal called the scenes an "unconscionable insult," which led NBC president Robert Wright to formally apologize and remove the episode from future syndication.
A Bunch of High-profile Actors Auditioned for the Role of Elaine
It's pretty much impossible to picture another actor pulling off the role of Elaine Benes as perfectly as Emmy winner Julia Louis-Dreyfus does. But, in the beginning, Larry David pretty much begged his good friend Rosie O'Donnell to read for the part.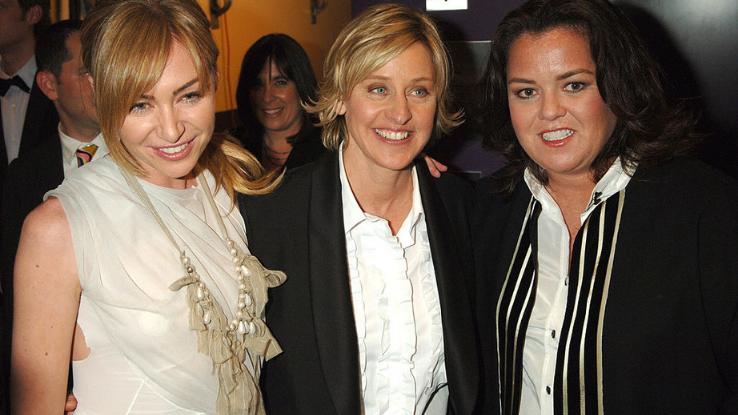 Despite David's good feeling about O'Donnell, she didn't quite hit the writers' desired tone for the character. After O'Donnell's reading, showrunners considered a bunch of high-profile actors for the role, including Law & Order: SVU's Mariska Hargitay, Patricia Heaton of Everybody Loves Raymond fame and even Will & Grace's Megan Mullally. In the end, Saturday Night Live alum Louis-Dreyfus nailed the reading and nabbed the role that would help solidify her fame.
An Episode That Went Too Far Was Canned
Sure, Jerry Seinfeld's titular character could get away with mugging an old woman for her loaf of marble rye, but there were just some lines that couldn't be crossed. During a Reddit Ask Me Anything (AMA) session, a fan asked Seinfeld if any plotlines had been canned for "push[ing] the limits too far."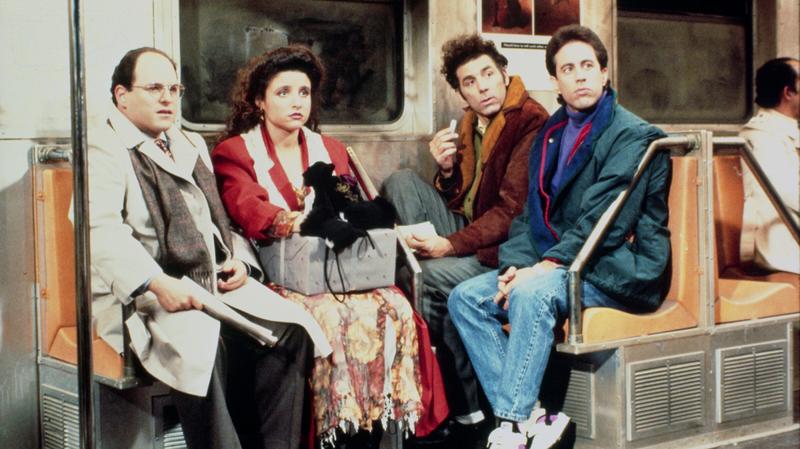 The comedian revealed that an episode titled "The Bet" was meant to examine the topic of gun ownership. In the episode, Jerry was meant to buy a handgun, but, as Seinfeld puts it, "we started making it and stopped in the middle and said '[T]his doesn't work.' We did the read-through and then cancelled it." Seinfeld went on to write that, "Trying to make that funny ended up being no fun."
Newman's Favorite Episode Is the One About the "Second Spitter"
Perhaps one of the show's most beloved cameos was that of former New York Mets baseball player Keith Hernandez. In the world of the show, Hernandez is Jerry's idol, and in "The Boyfriend" Jerry is excited to meet the icon. Unfortunately, Kramer doesn't quite take a liking to Hernandez and vents to Newman (Wayne Knight) about him.
According to Kramer, the baseball star spit on them during a Mets game. Of course, Jerry can't see his idol doing that, so he introduces a "second spitter theory," which parodies Oliver Stone's film JFK (1991) and the "magic bullet theory." Knight, who appeared in the same position as he does in Stone's film, has called this his favorite episode. As for Hernandez, he and Jerry Seinfeld reunited in 2010, when they teamed up to call a few innings of a Mets game.
TV Land Honored the Show's Series Finale
Pulling in 76 million viewers, the Seinfeld finale became the fourth most-watched series finale ever, landing just behind M*A*S*H, Cheers and The Fugitive. After all, 1998 was a different time: Generally, everyone watched the same shows at the same time — unless they thought to record multiple programs on VHS. In short, it was a real defining moment in pop culture.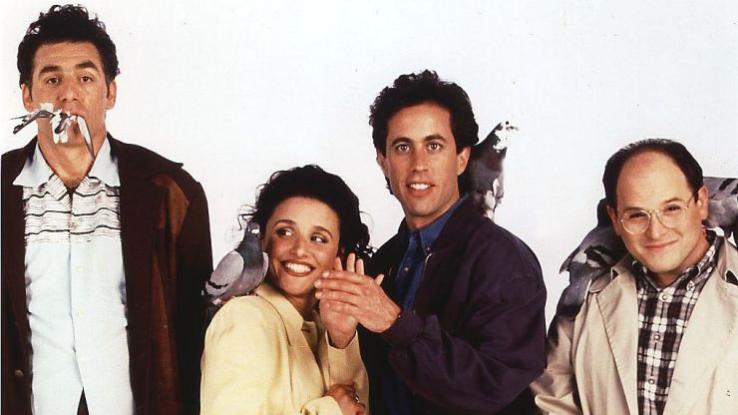 Even TV Land, known for rerunning classic sitcoms like I Love Lucy and Maude, recognized the show's status as an instant classic. When the Seinfeld finale aired, the network paid tribute by not programming any shows to play opposite it. Instead, TV Land broadcast a still image of a closed office door, and tacked to that door was a handwritten note that read "Gone watchin' Seinfeld — Back in 60 minutes."
The Actor Playing Elaine's Father Freaked Everyone Out
Strangely enough, Elaine's father, Alton Benes, only appeared on a single episode of Seinfeld. Compared to George and Jerry's respective parents, who crop up quite frequently, this may come as a surprise. However, for anyone who worked on the show, this one-and-done appearance made perfect sense.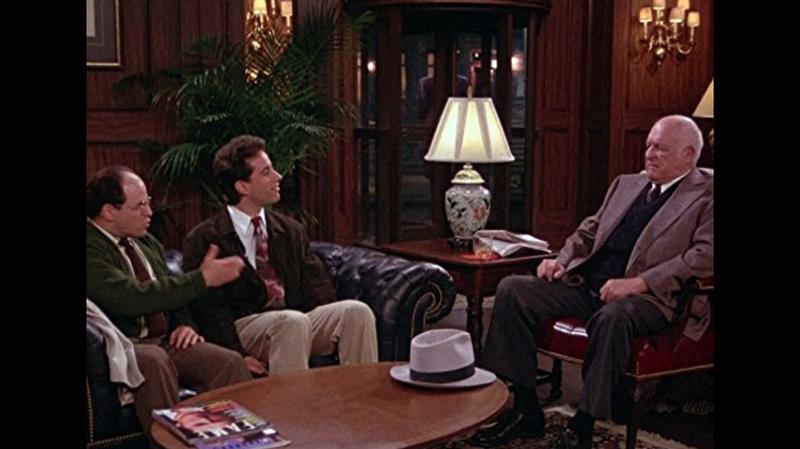 Lawrence Tierney, the actor who played Alton, is perhaps best-known for his role in Quentin Tarantino's Reservoir Dogs — and that universe probably fit his disposition a bit better. While filming "The Jacket," Tierney stole a knife from the kitchen set and hid it under his jacket. When confronted, the actor tried to make light of the situation…by mock-stabbing Jerry Seinfeld and yelling the score from Alfred Hitchcock's Psycho. Truly horrifying.
One of the Show's Writers Used His Father's Idea as Inspiration for "Festivus"
Festivus — the holiday for the rest of us — has spawned a movement. Or, at the very least, it has spawned a lot of fan-made merchandise. This is kind of ironic, considering George's father Frank Costanza (Jerry Stiller) invented the holiday after he was fed up with the overwhelming commercialization of Christmas.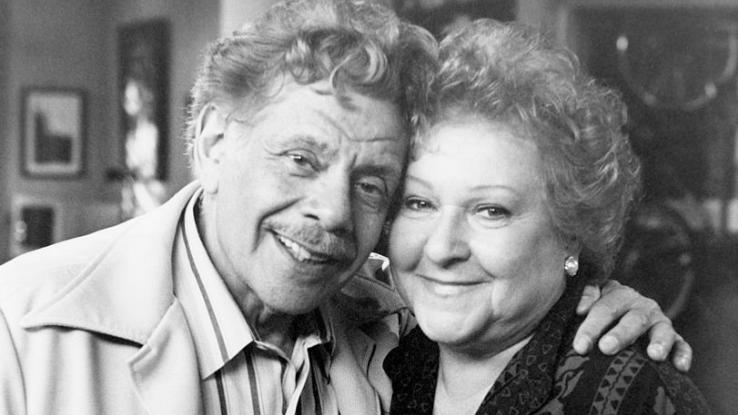 Instead of an evergreen tree, Frank sets up an aluminum pole and, over dinner, asks his friends and family to air their grievances with one another. (Seems a lot like Thanksgiving.) The faux holiday was actually invented by writer Dan O'Keefe's father, who invented it back in the '60s to celebrate the anniversary of his first date with O'Keefe's mother. "It was something that we celebrated as a family," O'Keefe said, though, clearly, he took some creative liberties when it came to the Seinfeld version.
Michael Richards Didn't Really Know His Co-stars
The cast spent a lot of time together over those 180 episodes, which aired from 1989 to 1998 — nearly a decade. Nonetheless, the main cast members didn't know Michael Richards — a.k.a. Kramer — all too well. Due to his character's frenetic energy, Richards liked to stay immersed in the role, even between scenes.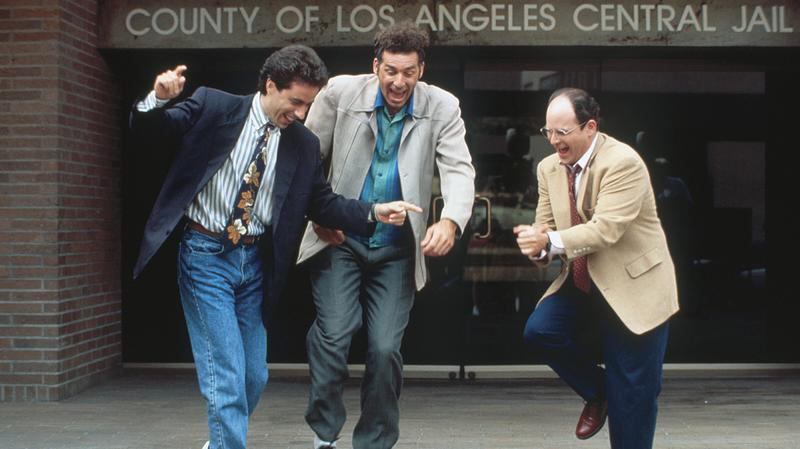 According to Jennifer Keishin Armstrong, who wrote Seinfeldia: How a Show About Nothing Changed Everything, Richards' castmates "didn't feel like they knew him, even later, after years on the set together" due to his intensity and commitment to staying in character. In fact, Richards was so continuously funny, Jason Alexander begged him to tone it down: Richards was just too funny and Alexander couldn't stop cracking up, resulting in reshoots.
Julia Louis-Dreyfus Made Emmys History Thanks to Seinfeld
Undoubtedly, Seinfeld helped launch Julia Louis-Dreyfus' career, making her a recognizable comedy genius. During her tenure on the beloved sitcom, she scooped up one win out of her seven Outstanding Supporting Actress in a Comedy Series Emmy nominations. Later, for The New Adventures of Old Christine, Louis-Dreyfus won one of five Outstanding Lead Actress in a Comedy Series Emmy nominations.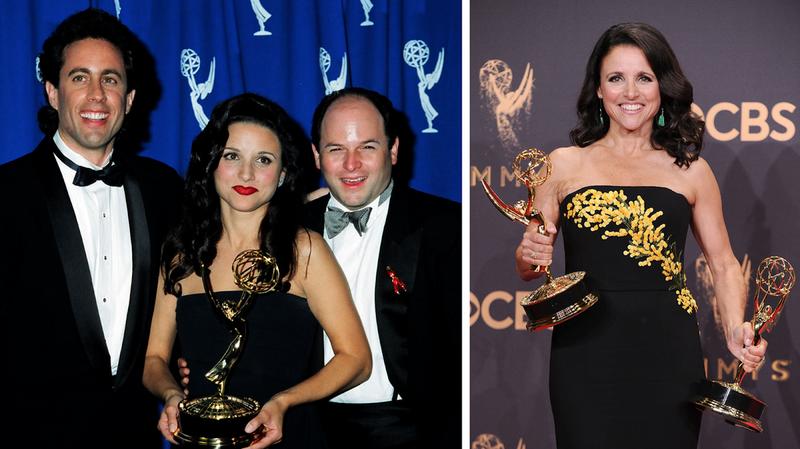 More recently, she won six of her seven nominations in the same category for her work on HBO's hit series Veep, picking up three more wins as one of the show's producers. Currently, she holds 24 nominations and has won more Emmy Awards than any other performer — though her eight performance-based wins tie her with Cloris Leachman for most acting wins. With 12 nominations for Outstanding Lead Actress in a Comedy, Louis-Dreyfus has more nominations than comedy legends Bea Arthur and Mary Tyler Moore.
Once Hated, "The Puffy Shirt" Is an American Treasure
Like the big salad or chocolate babka, the puffy shirt has become one of those infamous cultural touchstones, forever colored by Seinfeld's connotations. The notorious puffy shirt certainly brought on the laughs — without a doubt, Jerry looks like a pirate. But it wasn't all rough seas ahead for the gag garment.
Sometime after sitcom-Jerry's appearance on Today with Bryant Gumbel, the puffy shirt found a home behind glass when it was donated to the National Museum of American History. When the museum unveiled its newest acquisition, Jerry Seinfeld noted that wearing it marked the "most embarrassing moment" of his life.
Jerry Seinfeld Made Julia Louis-Dreyfus Cry
Even if we're lucky enough to love our jobs, we all have those bad days. This was true for Julia Louis-Dreyfus, who had a particularly rough time during Seinfeld's third season. At the time, Louis-Dreyfus was five months pregnant, but her character, Elaine, was not. This meant the writers — and wardrobe department — would have to get creative.
Unfortunately, Jerry Seinfeld didn't quite help matters. "I have a great idea," the comedian said to Louis-Dreyfus. "How about we write in this season that Elaine just gets fat?" Regardless of Seinfeld's intentions, it's never cool to play someone's weight or appearance for laughs. The comment caused Louis-Dreyfus to burst into tears and, in the end, showrunners hid her baby bump behind thick winter coats and well-placed props.
Fans Paid to Fill the Booths at Monk's
Often referred to as the "coffee shop" by Jerry and his pals, Monk's Cafe was the show's best hangout. Well, besides Jerry's living room, of course. The diner appears in almost every episode of the show, with the main gang often sitting in the first or second booth from the entrance. As the show gained popularity, fans were eager to be part of the craze.
Throughout the show's run, the first booth, which often appeared in shots, was auctioned off to fans. All of these impressive bids were ultimately donated to charity. Now that the show's over, there's no chance of grabbing a booth, as the interior of Monk's was shot on a soundstage. However, diehards can visit Tom's Restaurant in New York City, on the corner of West 112th Street and Broadway, to get a look at the diner's famous facade.
Larry David Signed a Syndication Deal Worth Over $1 Billion
While Jerry Seinfeld's $1 million an episode seems like a sweet deal, it isn't the only impressive contract to come out of the sitcom's success. Although the show ended in 1998, its reruns are still reeling in the big bucks, especially for co-creator Larry David, who left the show a few seasons before the finale.
After the series ended, David signed a truly jaw-dropping deal for syndication, which nabbed him a whopping $1.7 billion. Essentially, David gets paid until all those payments hit the $1.7 billion mark. To put that in perspective, Seinfeld has earned just $400 million off the show's syndication. That's not pennies, of course, but it's also not billions. To quote David's Curb Your Enthusiasm character, "That's pretty, pretty, pretty good."
The Real Soup Nazi Hated Jerry Seinfeld Too
The Soup Nazi, a.k.a. the character who launched a thousand GIFs, T-shirts and terrible impersonations, is perhaps one of the most iconic characters in the Seinfeld-verse. Like George and Kramer, he has a real-life counterpart in Al Yeganeh, who was a famously mean New York soup kitchen operator.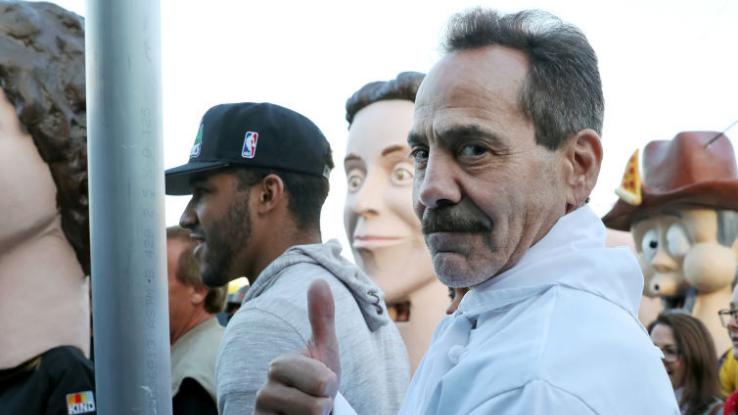 In the show, Jerry must choose between his girlfriend — who breaks the Soup Nazi's strict rules — and the most wonderful soup in Manhattan. Understandably, Yeganeh wasn't too fond of his fictionalized counterpart, telling CNN that Jerry Seinfeld is "a clown" whose use of the word "Nazi…is disgraceful." When the interviewer suggested Seinfeld made Yeganeh famous, the soup kitchen owner retorted "I made him famous" and then banned Seinfeld from his establishment for life.
Fans Were Asked to Hold Their Applause
Michael Richards stayed in character in between takes, perhaps to the detriment of his castmates and their ability to hold a straight face. But it wasn't just his Seinfeld family that found Richards' Kramer hilarious. In fact, he was a real favorite among fans, particularly the fans who served as members of the studio audience.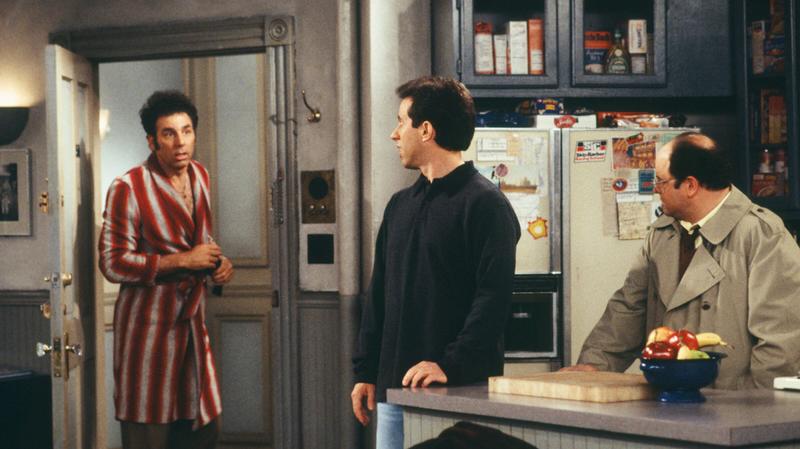 In fact, Kramer was so popular with fans that when he entered Jerry's apartment — iconically flinging open the door and, often, sliding in — the studio audience would applaud his arrival for several minutes. That's right — minutes. It got so ridiculous that fellow actors complained that the applause breaks were ruining the pacing of the scenes and jokes. Eventually, showrunners instructed studio audiences to refrain from clapping for so long. As for Kramer's now-legendary slide entrance into Jerry's apartment? Totally improvised.
Jerry's On-screen Relationship Drama Didn't Hold a Candle to His Real-life Missteps
Onscreen and off-screen, Jerry Seinfeld had a lot of relationship drama. The big difference? The onscreen drama was funny, whereas the real-life problems proved upsetting to fans of the show. During the height of the show's popularity, Seinfeld, who was in his thirties, began dating 17-year-old Shoshanna Lonstein. A real yikes.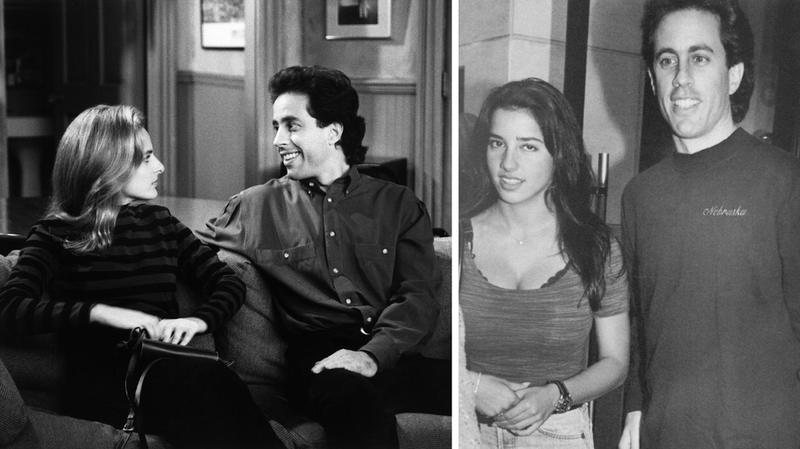 Despite public outrage, the show's ratings didn't suffer — and, to make matters more upsetting, the couple dated for four years. Onscreen, Jerry's relationships weren't as scandalous or inappropriate — though, looking back, the women he dated were treated as disposable. In fact, over the course of the 180 episodes, Jerry accumulated 73 ex-girlfriends.
The Show's Finale Was Kept Very Under Wraps
When it was announced that season nine would be Seinfeld's last, fans began to wonder how showrunners would wrap up a show about nothing. Once an endpoint had been decided upon, it was kept firmly under wraps. During the finale's filming, the usual studio audience was replaced with select crew members. NBC execs even spread false rumors about the show's finale, claiming Jerry's nemesis Newman would die and that Elaine and Jerry would get hitched.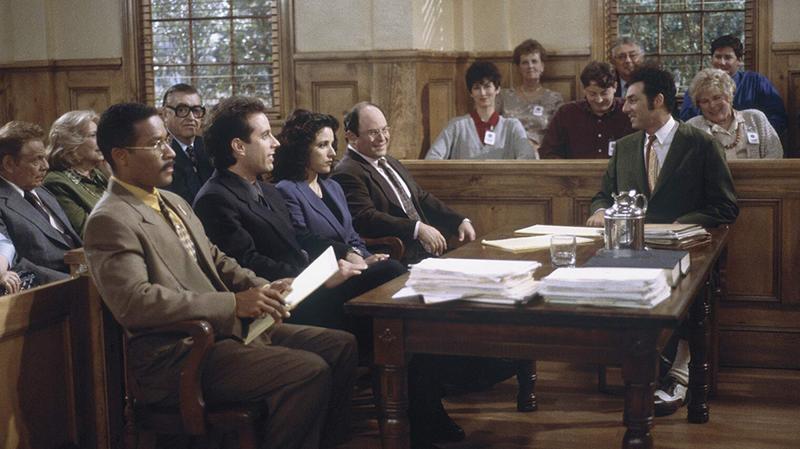 Instead, the self-centered gang is sent to trial for violating the "Good Samaritan law" and, eventually, the foursome is sentenced to a year in prison so that they can be removed from society. At the time, fans and critics panned it, but the finale has actually aged quite well — after all, how many people film terrible events on cell phones without actually helping? "I was not interested in an emotional ride," said Larry David, who returned for the finale after leaving the show for a time. "I thought it was clever to bring back all those characters in a courtroom and testify against them for what they did."