When it comes to reality television, TLC is hands down one of the best channels on cable. The network's reality shows pull back the curtain on all kinds of unique lifestyles and some wildly crazy situations. Seriously, the shows focus on everything from pageantry to polygamy.
Thanks to re-runs and streaming services, you can watch every reality show TLC has to offer — past and present. Got some free time? It's time to take a deep dive into the network that brings you everything from heartbreak to triumph.
LA Ink
LA Ink follows Kat Von D, a celebrity tattoo artist and entrepreneur, as she opens up her first tattoo parlor. High Voltage Tattoo is the kind of work setting where visible tattoos and rock star hairstyles are more than just acceptable — they're required!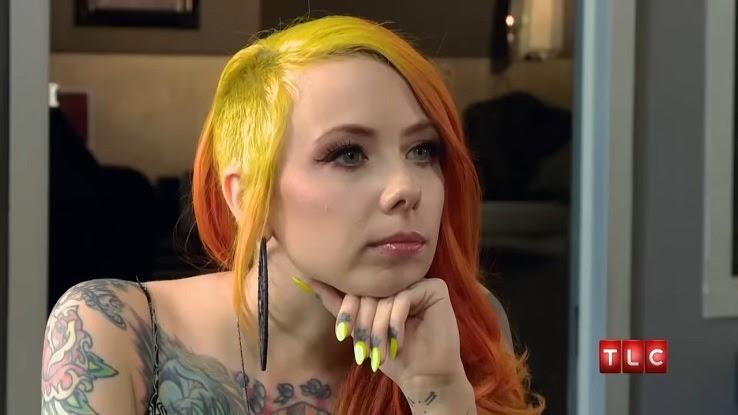 In the midst of all the drama, Kat Von D rises from the realm of talented tattoo artist to become a beauty guru with her own makeup line. The High Voltage crew is enough to keep you on the edge of your seat, and a long list of famous clients makes the show that much more entertaining.
My Strange Addiction
My Strange Addiction follows the recovery journeys of people who are painfully addicted to all kinds of weird things. People who eat toilet paper, only eat burgers and tan multiple times a day have been featured on the show.
Although their stories may seem like a bit of a sideshow attraction, TLC actually helped people get access to mental and medical care. Each of the guests had the support of a team of specialists who helped them conquer their addiction and, if possible, repair any damage already done to their bodies.
Love, Lust or Run
Instead of makeovers, Stacy London — famous for What Not to Wear — delivers fabulous makeunders on Love, Lust or Run. Each episode begins with a wake-up call, where strangers describe a woman's current wardrobe with one of three words: love, lust or run.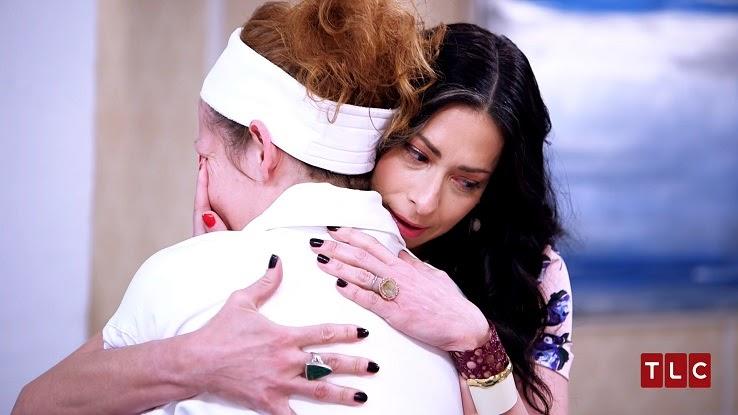 After a hard dose of reality, Stacy works with the woman to turn her eccentric style choices into something that is more palatable to the public, yet still unique and personal. She is incredibly kind, and the women — resistant to change as they may be — usually love the end results.
Long Lost Family
Break out the tissue boxes because this is the type of show to make you ugly cry — profusely. It's more emotional than The Titanic and The Notebook combined. The hosts, Lisa and Chris, work with an expert team of investigators to help people find their long lost family members.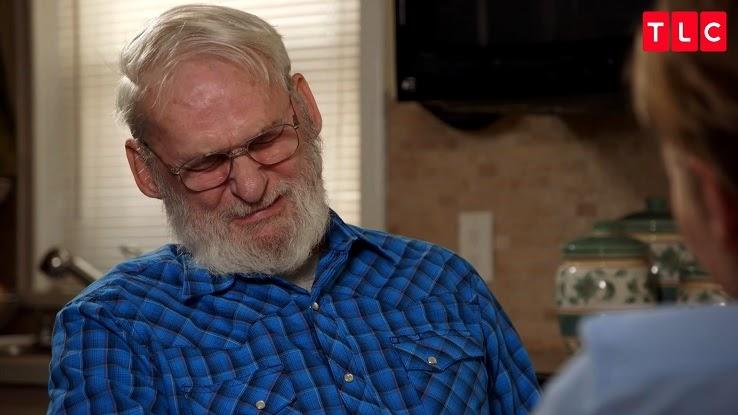 Parents meet children they never knew they had. Adoptees reconnect with their birth families, and there have been plenty of separated siblings who found each other through the show. This show is literally life-changing for everyone involved, and it's incredibly heartwarming to watch.
Leah Remini: It's All Relative
Leah Remini's real life would make a better sitcom than any of her shows, and her shows were absolutely hilarious. Leah has a big family, and they visit often. She lives with her husband, Angelo, and her daughter, Vicki. Leah's mother, stepfather and sisters also make frequent appearances.
She has a lovable nanny named Trish, who is pretty much part of the family. For a famous person, Leah Remini has a pretty normal life, but her family is so full of vivacious energy that the world just can't get enough of the Reminis.
The Little Couple
The Little Couple tells the endearing story of Bill and his wife. Jen is a doctor, which makes life pretty busy. Bill and Dr. Jen are also the proud parents of two adopted children, Will, from China, and Zoey, from India. Bill, Jen, Will and Zoey all have a form of dwarfism called spondyloepiphyseal dysplasia.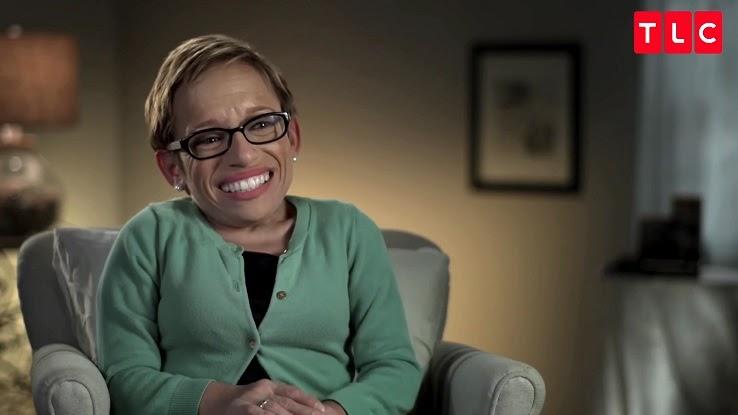 The whole family deals with health problems, and Jen has even battled cancer. Despite everything that makes them different, The Little Couple is really a show about a normal, lovable family dealing with life's challenges.
Return to Amish
Rumspringa is an important time in the life of any Amish or Mennonite young adult. (It's not the same religion, but members of both faiths appear on the show.) The teenagers leave their homes to spend time in the big city with no supervision and no rules.
After getting a taste of the outside world, they must decide to either stay outside the Amish community or go back home. The longer they stay away, the higher the risk that they won't be accepted when they return. This show chronicles the interesting collision of two very different worlds.
sMothered
sMothered features the unique lives of mothers and daughters who are beyond inseparable. These mothers and daughters are BFFs — to the detriment of the rest of their family, friends and even husbands. Their relationships know no boundaries. They even go to plastic surgeons and gynecologist appointments together.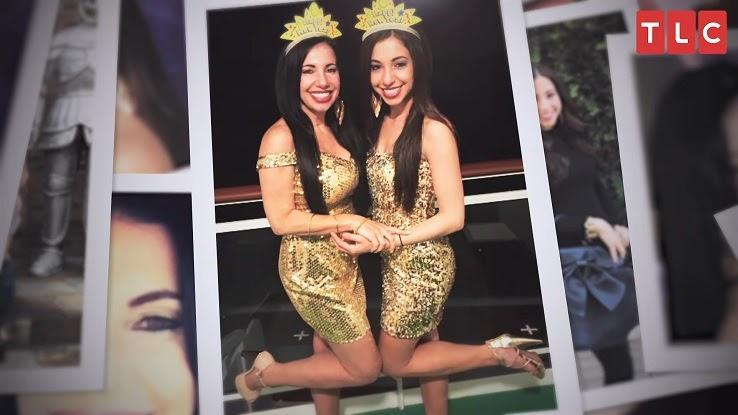 Cher and Dawn live in different states, but they still call each other constantly. Sunhe and Angelica have controversially admitted that they don't have a problem with sharing a bath. Kathy and Christina spend so much time with each other that Christina's husband gets jealous.
Untold Stories of the ER
With 14 seasons in the books, Untold Stories of the ER is the gift that keeps on giving. The show features dramatizations of true occurrences from emergency rooms across America spliced between interviews with the doctors and patients who lived through the events.
People get stuck in toilets. Stilettos get lodged in faces. Patients who come in for simple things end up in critical situations by the end of an episode. Although new episodes are still coming out, TLC plays reruns of this entertaining classic at least twice a day.
90 Day Fiance: The Other Way
International relationships aren't all about coming to America. Some couples choose to live outside the good old U.S.A. This 90 Day Fiance spin-off chronicles the often difficult journeys of Americans who move abroad for love.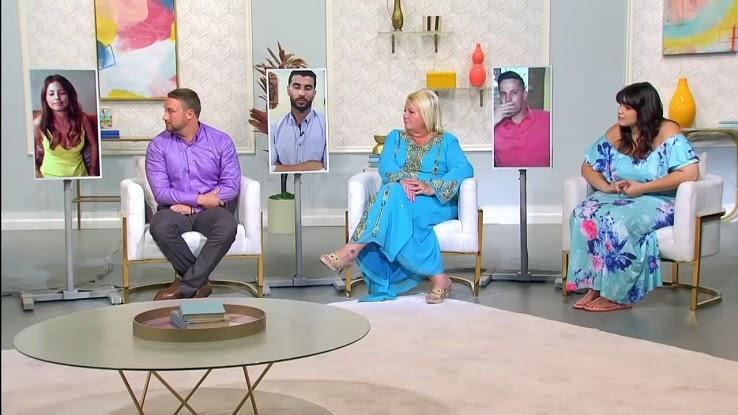 The show is responsible for some of the most memorable couples in the 90 Day franchise. Laura almost gets her Middle Eastern man, Aladin, arrested when she makes wine in Qatar. Deavan nearly poisons her Korean in-laws — by accident, of course — with raw bacon. Jenny moves to India only to discover that her fiance, Sumit, isn't exactly single.
Welcome to Plathville
Welcome to Plathville gives an inside look at a very unique family. Kim and Barry Plath have nine children between the ages of six and 21. The family lives deep inside the heart of rural Georgia. They are isolated from the world, and the parents have established a unique lifestyle for the family.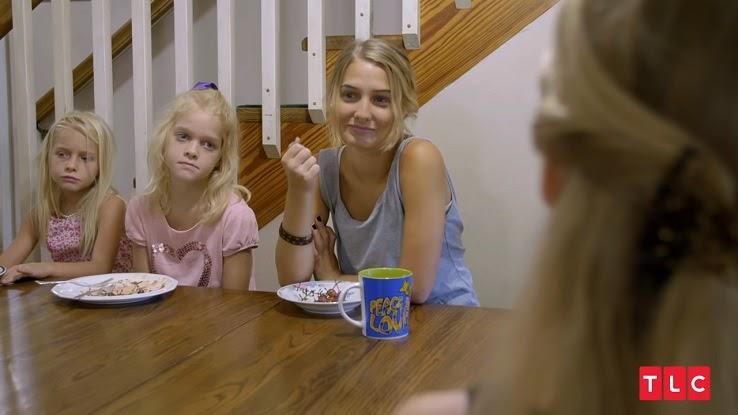 They rarely use technology, and they don't drink soda. Their world gets turned on its head when the eldest son gets married, and his wife tries to expose her new in-laws to the outside world. Let's just say the situation quickly becomes lively and entertaining!
Unpolished
Lexi Martone is a world-renowned nail artist, and her fans love her innovative 3D designs. The nails aren't all that gets wild when Lexi opens a salon with her sister, Bri. Bri does hair and makeup, and the two sisters' mother also works in the same Long Island salon as a beautician.
The Martones are a proud Italian family who believes in the importance of spending time together. With three members of the family working in one location, other Martones make frequent visits, and hilarity ensues. Imagine getting your nails done at Salon Martone!
Counting On
The Duggar kids from 19 Kids and Counting are all grown up! They are starting families of their own and living life on their own terms. The show focuses on Jill's and Jessa's families, but the other Duggar children also make appearances.
Some of them are living as missionaries. A few are adjusting to life as newlyweds, and others are getting used to being parents for the first time. It only takes a few episodes to see that there is even more to the Duggars than you may have thought back in the day.
Sister Wives
Sister Wives is all about one interesting family dynamic: one husband, four wives and 18 children. Kody Brown, a polygamist and member of a fundamentalist Mormon group, and his wives, Meri, Janelle, Christine and Robyn, do their best to be one big happy family, but things are rough.
After living in a single household for years, legal trouble forced them to leave their home in Utah for Las Vegas. Loose morals in Vegas drove them to Flagstaff, Arizona, but they had to live in separate homes and deal with police calls from neighbors there.
What Not to Wear
Stacy London and Clinton Kelly, famous fashion experts, spend each episode working with a woman — only the early seasons also included men — whose families have declared a fashion emergency. Families usually claim that a woman's poor sense of fashion is stopping her from leading a normal life.
After getting a feel for the woman's sense of style, Stacy and Clinton take her on a $5,000 shopping spree in NYC. They even give her a makeover before her big transformation is revealed in front of family and friends.
Trading Spaces
After all these years, Trading Spaces is still on television! Neighbors trade houses for two days and are given a professional carpenter, a professional designer and $1,000. In just two days, they have to make over a room in their neighbor's home.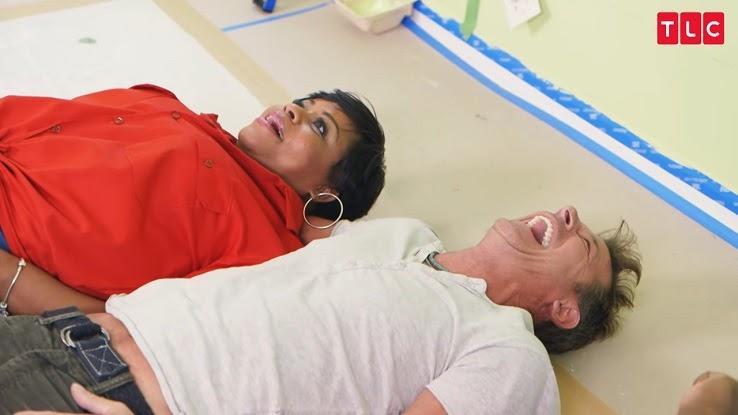 The big reveals can be very interesting. Sometimes, people love what their neighbors have done, but some contestants fiercely hate what their neighbors have done. Those negative reactions have led to plenty of viral video clips. It's amazing to see how much of a difference the right or wrong decor can make.
Kate Plus Eight
Kate Plus Eight is the newer show about the Gosselin family. Once Jon and Kate got divorced, the new show followed Kate as she navigated being a single mother to eight children, including sextuplets and an older set of twins.
The twins are 19 now and navigating college life, so their appearances on the show are rare. Although a few of them live with their dad, the sextuplets are 15 and mostly live with their mom. Having six teenagers has got to be rough, but somehow Kate keeps it all together and has fun while doing it.
Breaking Amish
Breaking Amish is about five young adults who spent their whole lives in either the Amish or Mennonite communities. They have followed a strict set of religious and cultural standards, and, in many ways, they have been cut off from the outside world.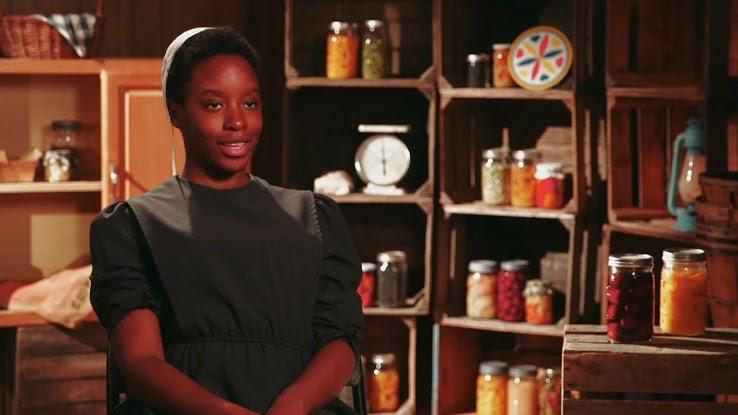 For a variety of reasons, these five people decided to leave everything they know behind to experience life in New York City. The show chronicles their struggle to get acclimated with their new way of life as well as the pain of leaving their old lives behind. Things can get emotional.
Extreme Cheapskates
Everyone loves a bargain, but the people on Extreme Cheapskates take things to the next level. Each episode focuses on a different person who is a self-proclaimed cheapskate. Regardless of overall financial status, these people are willing to do just about anything to save a dollar.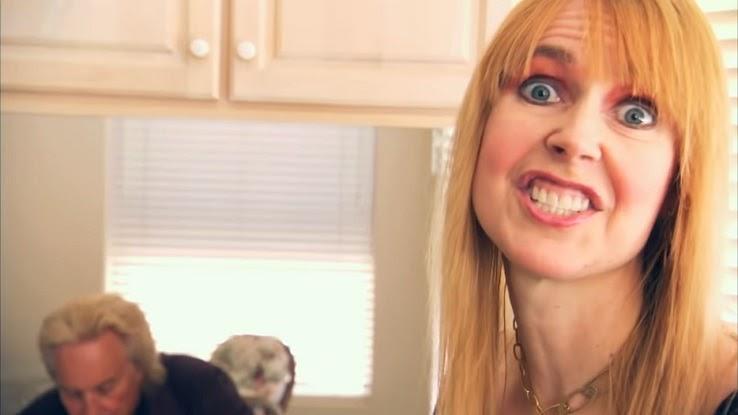 One couple dumpster dives at restaurants instead of going out to eat. (Gross!) Another family on the show reuses mouthwash. Another guest refuses to use toilet paper because it's "a waste of money." One of the most memorable people on the show tries to negotiate prices in department stores.
Toddlers and Tiaras
If you thought soccer moms were tough, then you have never met a pageant mom. The mothers — and a few fathers — on this show are determined to help their toddlers win every beauty pageant they enter. The families travel all over the country to compete in various pageants.
In between shows, the little girls go to singing lessons, practice with pageant coaches, and get fitted for bright, straight fake teeth. The show is full of glitz, glam, tantrums and cringeworthy moments, but we just can't seem to look away. Alana "Honey Boo Boo" Thompson is the most famous face from the show.
My Big Fat American Gypsy Wedding
With weddings, wild fashion, romance and family drama, My Big Fat American Gypsy Wedding has it all. It follows young American Gypsy (a.k.a. Romanichal) women during the most important months of their lives as they prepare for their weddings.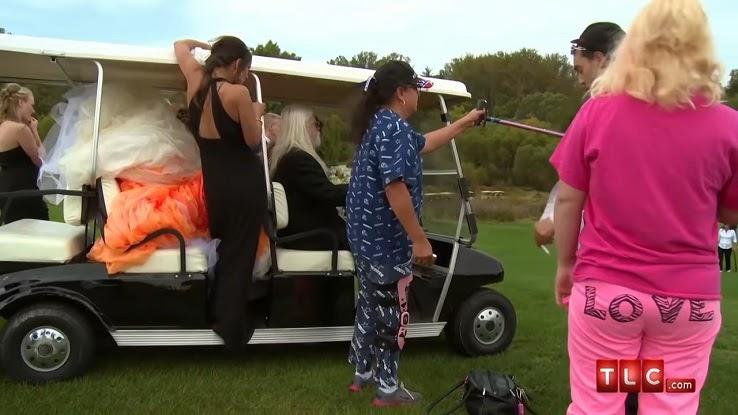 Although the Romanichals live in rural America, they have a culture, religion and lifestyle that is uniquely their own. The unconventional wedding dresses usually feature plenty of tulle and non-traditional bright colors. Bachelor and bachelorette parties get wild, and quite a few of the weddings have ended in fights between the guests.
My 600-lb. Life
My 600-lb. Life follows the struggle of people who weigh 600 pounds or more. Instead of merely focusing on their weight, the show digs deeper into the emotional and physical health issues that have led to the guests' extreme weight gain.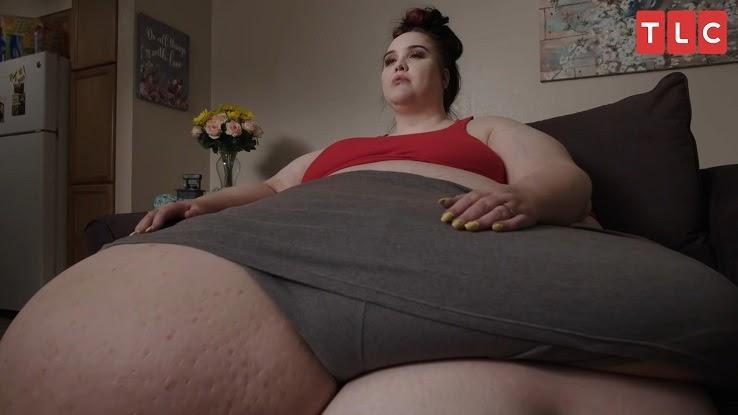 Everyone on the show receives access to therapists, doctors, nutritionists, personal trainers and any other professionals who could help them lose weight. All the victories and failures are on full display. By the end of a season, many people are well on their way to a much better life.
7 Little Johnstons
The seven little Johnstons may come from a variety of places, but they make up one big, happy family. Trent and Amber have two biological children, Jonah and Elizabeth. They also opened up their hearts and their home to three adopted children named Alex, Anna and Emma.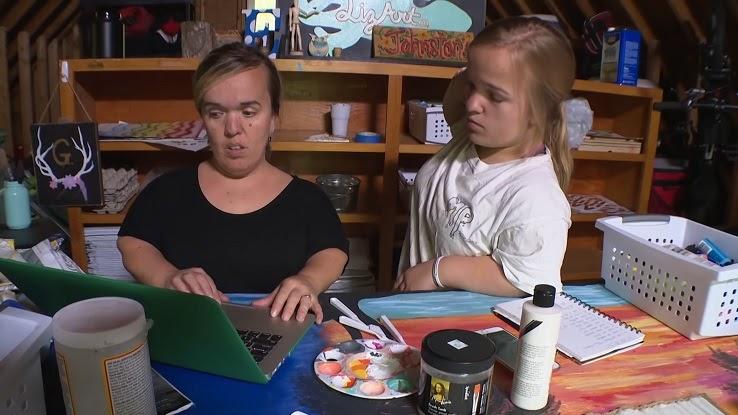 Everyone in the Johnston family has achondroplasia, a form of dwarfism. Aside from their health problems, they are a regular family. The teenagers are worried about dating and making sports teams, and the parents are just trying to keep it all together.
90 Day Fiance
Americans engaged to non-citizens can get K-1 visas for their fiances. With that visa, the non-American has 90 days to live in the country. At the end of the 90 days, they have to leave the country if they are not married yet.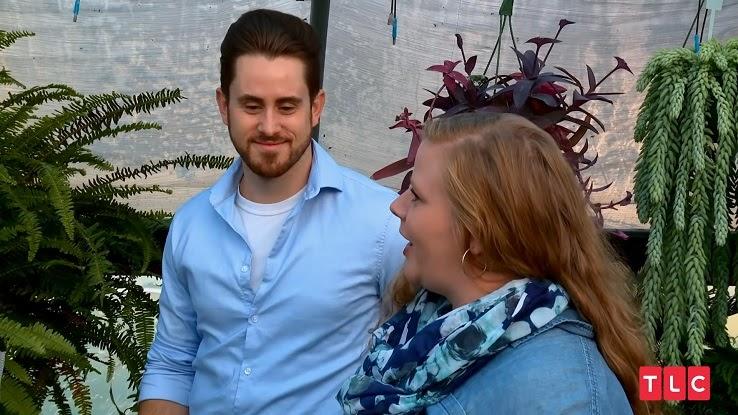 90 Day Fiance follows couples in the midst of this 90-day period. The K-1 visa can be pretty costly, and sometimes people are a lot less likable in person than they were online. Family members are usually not too keen on the relationships either, so things can get pretty intense.
Dr. Pimple Popper
Dr. Pimple Popper — real name Dr. Sandra Lee — became famous when her pimple popping and skin extraction videos went viral on Instagram and YouTube. TLC bought into the hype, and the network gave Dr. Lee her own reality series. Disgusting or not, viewers just can't get enough.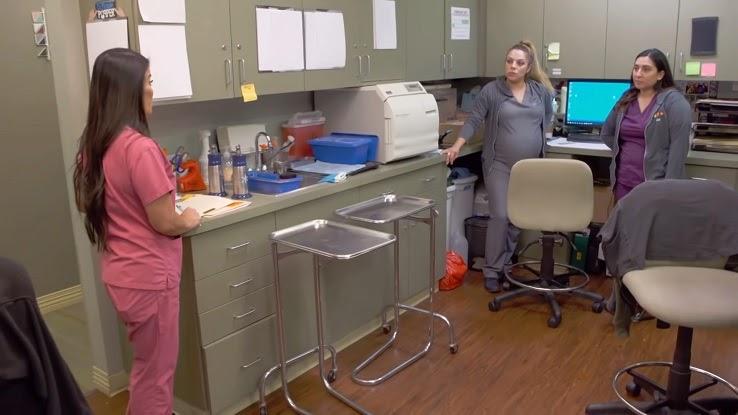 Dr. Pimple Popper tackles way more than pimples. She also removes lipomas, cysts and plenty of other growths from her patient's bodies. Instead of just seeing the action, viewers get to take a look into how the growths have impacted each patient in their daily life.
Say Yes to the Dress
Kleinfeld Bridal is one of Manhattan's most popular bridal shops. Soon to be wedded women go there in hopes of finding the perfect dresses for their big day. There are plenty of fabulous dresses in Kleinfeld's, but finding one that fits the budget, pleases the family and still looks good to the bride can be pretty difficult.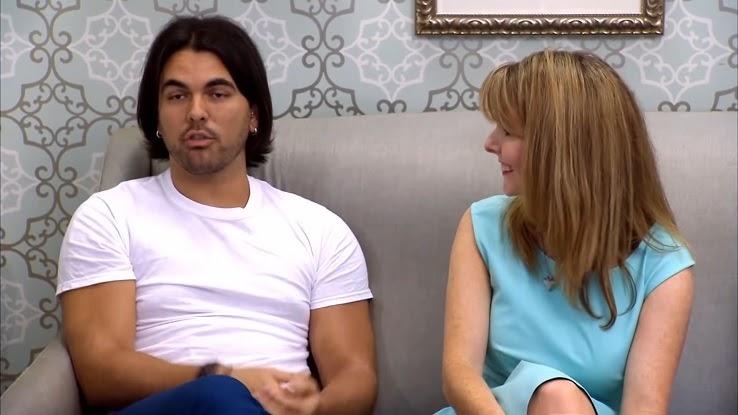 Brides often come with their bridal party, mothers and future mothers-in-law in tow. With so many opinions, it's up to the Kleinfeld staff members to try to keep everyone happy and find the right dress for the right price.
The Family Chantel
Chantel and Pedro originally starred as a couple on 90 Day Fiance. Although the two are in love, interactions between their families have often ended in major blowups and even physical fights. Despite all the drama, Pedro and Chantel still got married, but that doesn't mean things have become any less complicated.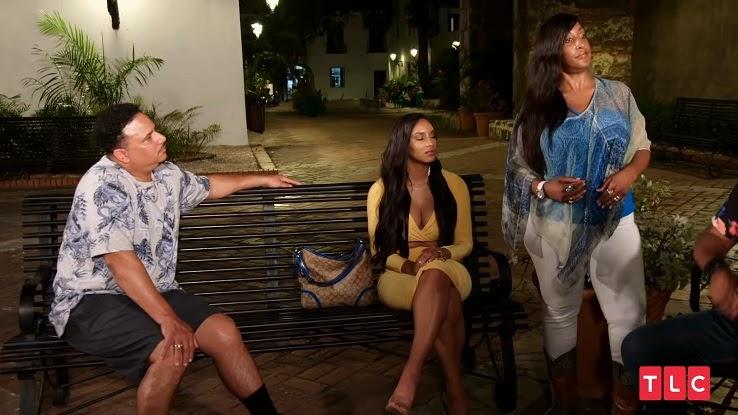 Pedro is trying to move his family from the Dominican Republic to America, and Chantel's family can't be dissuaded from believing that this is all part of some elaborate ruse. Chantel's mother has even threatened Pedro with a taser.
Little People Big World
Little People Big World was one of TLC's first hit reality shows. It is an ongoing chronicle of the lives of the Roloff family. The parents Matt and Amy are now divorced, and they both suffer from different forms of dwarfism. Out of their four children, their son Jeremy also has dwarfism.
The kids are growing up, getting married and having children of their own. Despite the parent's divorce, they are still working together to keep the family's massive farm in Oregon running smoothly. We still can't get enough of this lovable, growing family.
Cake Boss
Cake Boss allows viewers to enter the world of Buddy Valastro and his huge family. Buddy's late father, Carlo, opened up a bakery, and Buddy has carried the torch by turning that neighborhood bakery into a thriving business with multiple locations.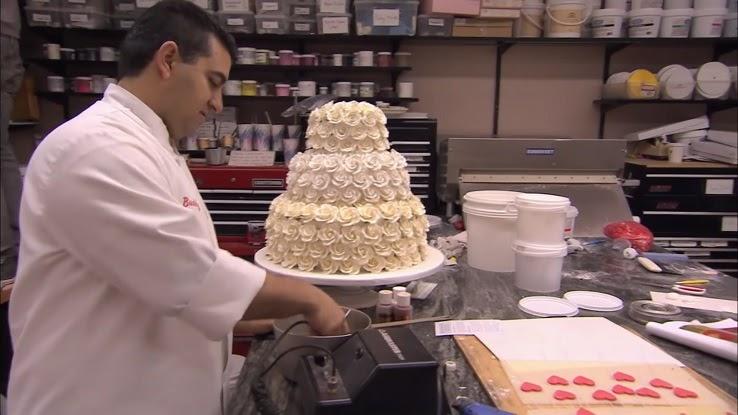 Buddy has a talented staff of artists who construct elaborate, intricate sculptures out of cake and fondant. There is no cake too big for the Cake Boss team to handle. Many of his brothers, sisters, nephews, cousins and brothers-in-law work alongside him, and Buddy has a blast keeping everyone in line.
OutDaughtered
OutDaughtered follows Adam and Danielle Busby and their six children as they navigate life in Texas with an oversized family. The Busby's already had one daughter named Blayke, but their family grew exponentially in 2015 when Danielle gave birth to quintuplets who were all girls.
Caring for that many small children is a feat, but the Busby's have very supportive family members who are always willing to lend a hand. One of their daughters grapples with ongoing vision problems, and both parents are trying to nurture their growing businesses while caring for their daughters.