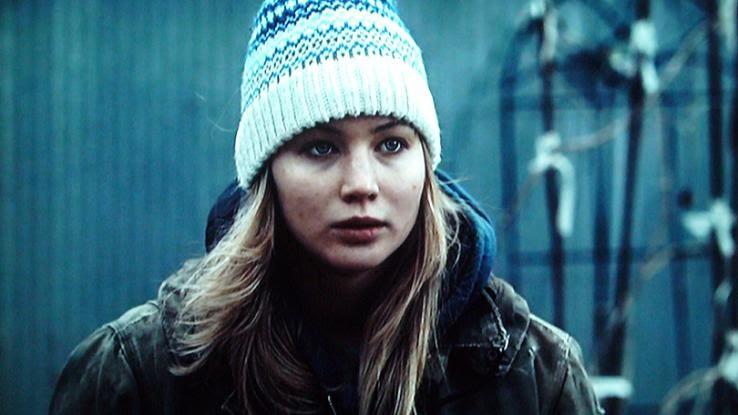 If you're always on the lookout for great movies to add to your streaming queue, then you've come to the right place. Comedies are perfect when you're in the mood for some light entertainment, but sometimes you want to dig a little deeper and tap into some real emotion or some spine-tingling suspense.
Get ready to cue the drama with our list of some of the best dramatic movies to hit the big screen in the last decade. From major blockbusters to limited release indie gems, the top Hollywood dramas offer something for everyone. Kick back, relax and let one of these exciting, compelling, fascinating films take your imagination for a spin.
The King's Speech (2010)
The King's Speech not only won the Oscar for Best Picture in 2011, but it also helped Colin Firth score an Academy Award for Best Actor. The light-hearted yet touching movie tells the story of England's King George VI (Firth), who found himself suddenly thrust onto the throne in 1936 after his brother abdicated.
With the help of his wife, Elizabeth (Helena Bonham Carter), and a speech therapist (Geoffrey Rush), he overcomes his life-long issue with stuttering in order to feel comfortable addressing the nation. Depicting a vulnerable portrait of a powerful figure, the film is fascinating, funny and inspirational in its exploration of the man behind the crown.
Winter's Bone (2010)
If you've never seen Jennifer Lawrence in her breakthrough role as 17-year-old Ree Dolly, then this movie is a must-watch for your next movie night. Winter's Bone follows Ree deep into the Ozark mountains, where she attempts to care for her two young siblings and mentally ill, unresponsive mother.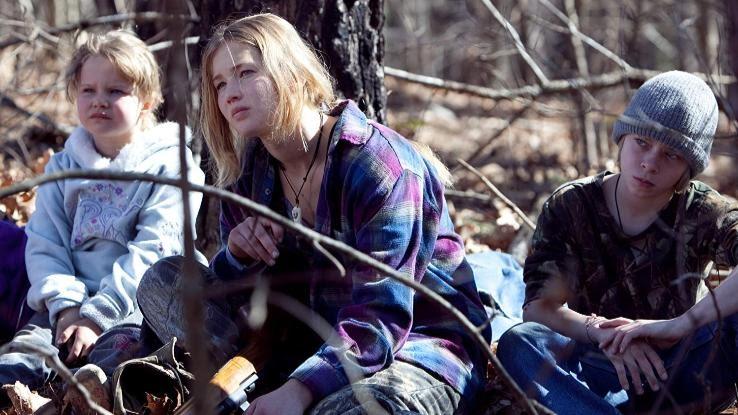 When the authorities arrive to take their house, Ree must plunge into a shady, meth-fueled subculture in an attempt to locate her father before the family loses everything. With incredible performances from Lawrence, Dale Dickey and John Hawkes, the film paints a chilling portrait of unshakable courage.
The Social Network (2010)
With a writer like Aaron Sorkin and a director like David Fincher, The Social Network was pretty much destined to be a killer movie from the start. It spins the origin story of Mark Zuckerberg, the mind behind Facebook, as he builds a simple idea into a global phenomenon.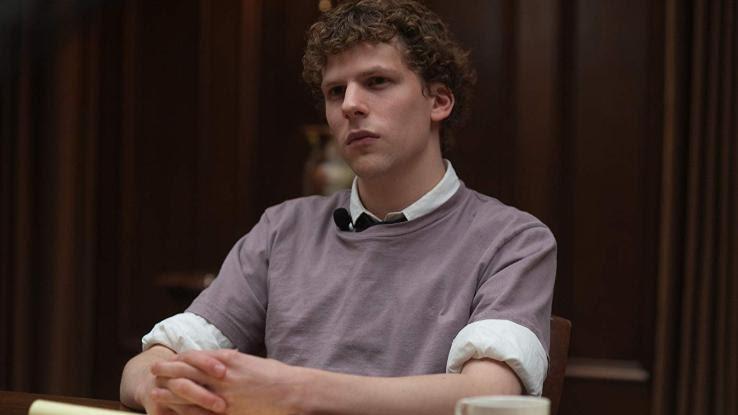 Although Zuckerberg may have achieved god-like status among internet users around the world, the movie portrays him as an awkward young guy who simply wants people to like him. Zuckerberg himself claims it's not all factual, but the film seems to hit most of the important details on the head.
Inception (2010)
If you're ready to take a mind-bending road trip, then look no further than Christopher Nolan's Inception. Leonardo DiCaprio plays Dominick Cobb, a thief who has mastered the art of entering the dreams of others in order to steal their subconscious secrets.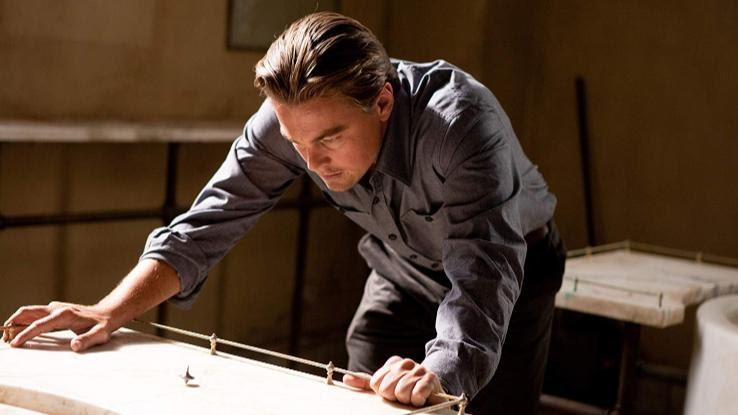 Things get complicated, however, when Dom's own past starts to catch up with him, and the lines between reality and the world of dreams begin to blur. Among the most creative concepts in recent movie history, Inception is a movie you will find yourself thinking about long after the credits have rolled.
A Separation (2011)
A Separation, which won the 2012 Oscar for Best Foreign Feature, explores the strained relationship between an upper-middle-class husband and wife in Tehran. The film is both a fascinating look at Iranian culture and a universally relatable portrait of two people attempting to untangle their shared lives.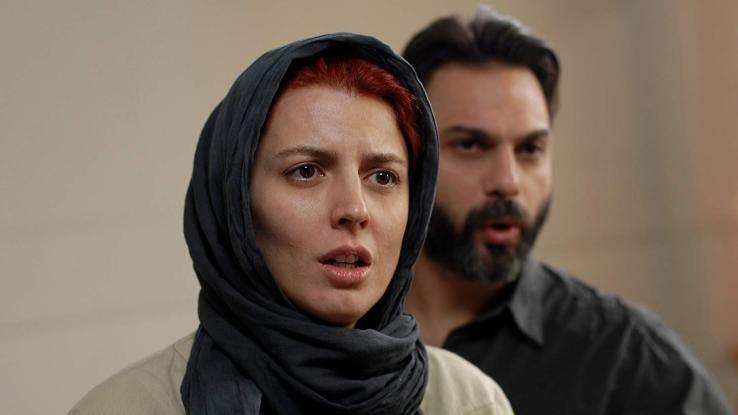 When the fractured family faces attack from the outside, the story manages to address everything from class and sex to faith and law. Director Asghar Farhadi does an amazing job of exploring the gray areas between the black and white structure of everyday life.
The Help (2011)
Let's just start by saying that the performances of Viola Davis as Aibileen Clark and Octavia Spencer as Minny Jackson are enough to make this movie amazing on their own. The incredible actresses both play African-American maids in Jackson, Mississippi, during the 1960s.
When a young white woman (Emma Stone) wants to write a book featuring their stories, the white employers who have ignored them for years are finally forced to pay attention. The Help is both a look into a shameful part of America's past and a comment on the beauty of the many unnoticed lives unfolding around us every day.
The Intouchables (2011)
If you enjoyed 2017's The Upside (or even if you didn't), then be sure to check out The Intouchables, the 2011 French film that inspired it. The Intouchables swept French movie awards and went on to become one of the most successful films that France has ever produced.
Unfortunately, the 2017 Americanized version of the film just didn't live up to the magic of its predecessor. Where The Upside tended to fall a bit flat, The Intouchables is a beautifully moving story about two very different men whose friendship makes each one of them better in his own way.
Harry Potter and the Deathly Hallows: Part 2 (2011)
Okay, so the Harry Potter movies may not have swept the Oscars, but you're not alone if you've ever wondered why they didn't. The books and movies may have originally targeted kids, but the Harry Potter series managed to endear itself to just as many adults around the world — maybe more.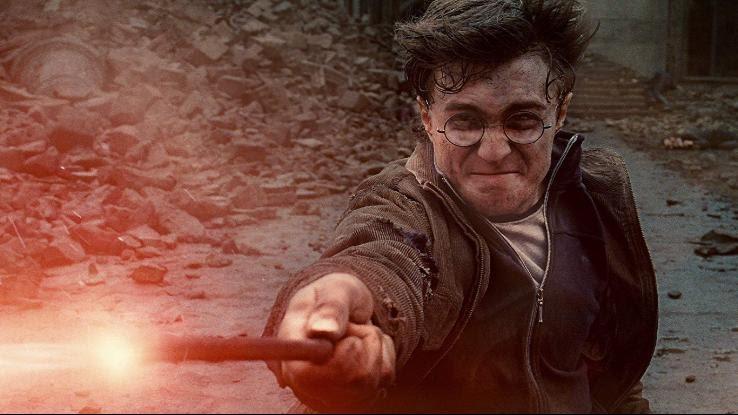 The final film in the series lived up to the hype of its predecessors, taking us on a journey with our favorite group of characters to a heartfelt conclusion. Full of magic, imagination and fun, this film dares you to resist a return trip to Hogwarts every now and then?
Argo (2012)
It seems like only yesterday that Ben Affleck was a rom-com star known mostly for his relationship with Jennifer Lopez and his marriage to Jennifer Garner. By 2012, however, he had begun to build a whole new reputation as one of Hollywood's hottest directors, thanks to hits like Argo.
Based on a true story, Argo tells the tale of a CIA extractor (Affleck) who teams up with a producer (Alan Arkin) and makeup artist (John Goodman) to rescue a group of Americans during the Iranian hostage crisis. The film went on to win an Oscar for Best Picture.
Frances Ha (2012)
Many young people grow up with dreams of the fame they could achieve if only they could live in New York City or Los Angeles. Frances Ha dares to show the much less glamorous reality of what it really takes to follow your dreams.
It revolves around a dancer who struggles to make a name for herself in New York, all while maintaining her optimism among the harsh realities of bills and competition. In the end, it's a love letter to all those who dare to dream big and find happiness, even as their dreams evolve over time.
12 Years a Slave (2013)
While it's hard to imagine exactly how terrible life must have been for American slaves before abolition, the movie 12 Years a Slave paints an excruciatingly vivid portrait. Director Steve McQueen adapted the story from the memoirs of Solomon Northup, a free black man who was kidnapped and forced into slavery in 1841.
The true story follows Northup (Chiwetel Ejiofor) as he's stripped of his identity as a farmer and violinist and forced to endure more than a decade of slavery. While 12 Years a Slave isn't an easy movie to watch, it's definitely an important one.
Gravity (2013)
It's easy to understand the reservations of anyone who has never seen the film Gravity. The 2013 drama centers around astronaut Ryan Stone (Sandra Bullock), who gets stranded alone in space. While this may not sound like a thrilling hour and a half premise, you might be surprised.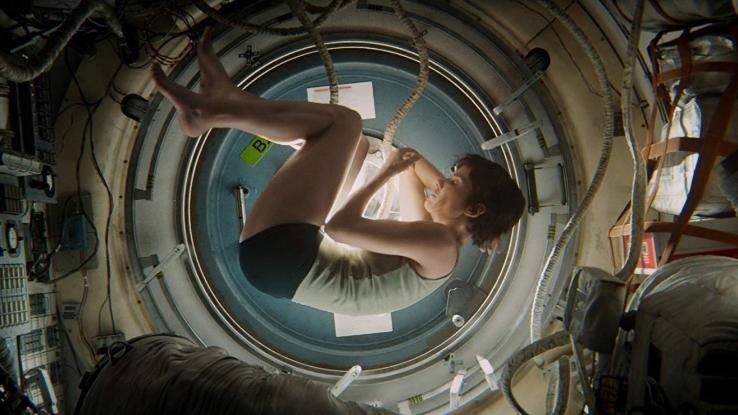 Director Alfonso Cuarón uses CGI in ways that don't make you resent the film for relying so heavily on it. He manages to create a beautiful portrait, not only of the universe but also of our role in it as humans and our reliance on one another.
Before Midnight (2013)
In case you're unfamiliar with Before Midnight by Richard Linklater, Ethan Hawke and Julie Delpy, you should know that it's the third film in a trilogy. Beginning with Before Sunrise, Linklater introduced Jesse (Hawke) and Celine (Delpy) as a pair of lovers whose relationship is played out over time in the next two films.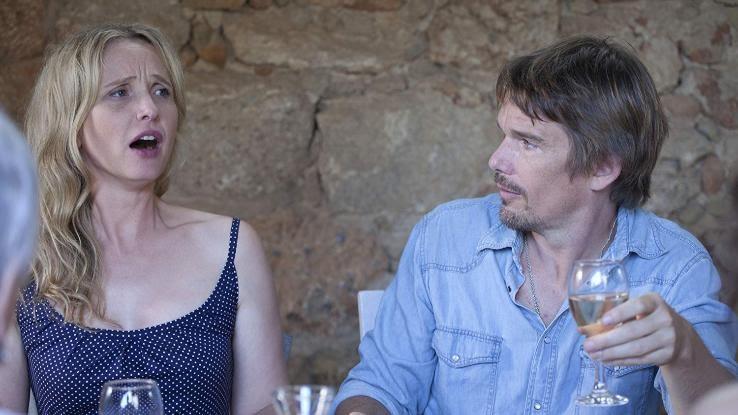 In Before Midnight, the couple explores the latest phase of their relationship as a husband and wife with twin daughters. Unlike most romantic movies, which draw heavily on what we wish relationships were like, Linklater creates a beautifully honest portrayal of a realistic romance.
Her (2013)
At first, Spike Jonze's Her seems like a bizarre movie that revolves around a man who falls in love with smart technology. The further you get into the story, however, the more uncomfortably relevant the storyline becomes. In a generation of screen-gazers, the movie dares to ask how much further things may ultimately go.
The movie forces you to think about our modern obsession with technology and how it has affected our social interactions. Has being connected online helped bring us together or created a deeper sense of isolation that comes from reliance on technological communication? Great question!
The Wolf of Wall Street (2013)
Martin Scorsese's The Wolf of Wall Street tends to be one of those movies that most people either love or hate. It revolves around stockbroker Jordan Belfort (Leonardo DiCaprio), who makes a ridiculous amount of money running schemes on Wall Street.
The film plays out like a three-hour party, full of excess and debauchery, but some of the best moments come when they reveal the dark side of such a lifestyle. Neither an endorsement nor a criticism of its characters, The Wolf of Wall Street will definitely make you think twice about all the people you assume "have it made."
Short Term 12 (2013)
Writer/Director Destin Daniel Cretton takes viewers into the under-discussed world of the foster care system in his indie masterpiece Short Term 12. The movie follows the story of Grace (Brie Larson), a counselor at a foster facility for at-risk children and teens.
While Grace strives to maintain a strong exterior for the kids in her care, she is ultimately forced to face the demons of her own past. The beautifully woven tale is brought to life by performances so genuine that they will almost make you forget you're watching a piece of fiction.
Prisoners (2013)
If you're a fan of psychological thrillers, then Prisoners is a hard movie to beat. Hugh Jackman plays Keller Dover, a father whose daughter goes missing, resulting in a police investigation by Detective Loki (Jake Gyllenhaal). Unfortunately, the trail soon goes cold after the lone suspect can't be held due to a lack of evidence.
That's when Dover decides to take the law into his own hands and follow his instincts down a dark and dangerous road. Full of twists, turns and thoughtful plotlines, this isn't a flick you want to watch alone in the dark.
Whiplash (2014)
If you're tired of movies that rely on flashy special effects and explosions, then check out Whiplash. You won't see any of the usual Hollywood theatrics in the 2014 gem. It's a simple story, driven almost entirely by character and plotline.
The movie revolves around Andrew (Miles Teller), a promising drum student who finds himself being mentored by a brutal teacher named Fletcher (J.K. Simmons). Fletcher sometimes skirts the line between inspiration and abuse in the name of dragging the best out of his students, leaving viewers with plenty of topics for discussion after the movie ends.
Boyhood (2014)
Boyhood is not just a movie — it's a true feat in the world of filmmaking. Director Richard Linklater produced the daring project by casting actor Ellar Coltrane to play the lead character, Mason, from the ages of 6 to 18. Rather than use make-up or special effects, he actually shot scenes with the same actor each year for 12 years straight.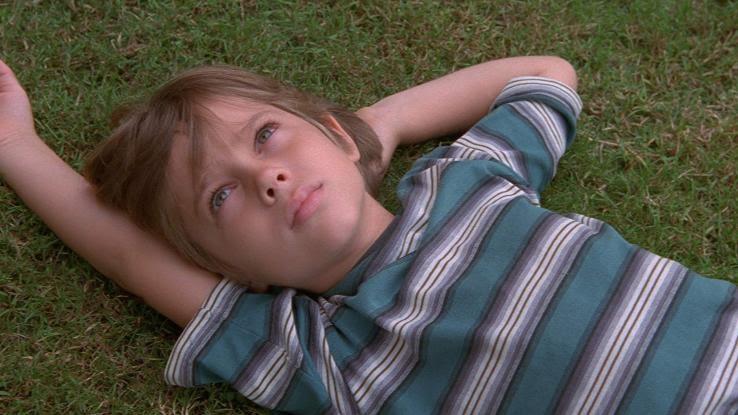 From the footage he collected, he told the coming-of-age story of a young boy who grows up shuffled between his two parents (Ethan Hawke and Patricia Arquette). The project is a really cool romp through both time and childhood. Obviously, many things could have gone wrong, but Linklater managed to pull it off without a hitch.
Inside Out (2015)
While Inside Out is a kid's movie, it's a surprisingly intellectual one. The plot revolves around an 11-year-old girl named Riley whose existence is thrown for a loop when she's forced to move across the country with her parents. Her emotions are depicted as fun little Pixar creatures known as Joy, Sadness, Anger, Fear and Disgust.
Throughout the stress of the move, Riley's emotions end up battling it out to see which one can come up with the best way to handle the situation. Both adults and kids alike will find it all too relatable.
Mad Max: Fury Road (2015)
Believed by many to be one of the best action movies of all time, Mad Max: Fury Road features Tom Hardy and Charlize Theron on an adrenaline-fueled adventure. Set in a post-apocalyptic world, the move follows Max as he sets out to save a group of women called "the wives," who have been selected for use as breeders.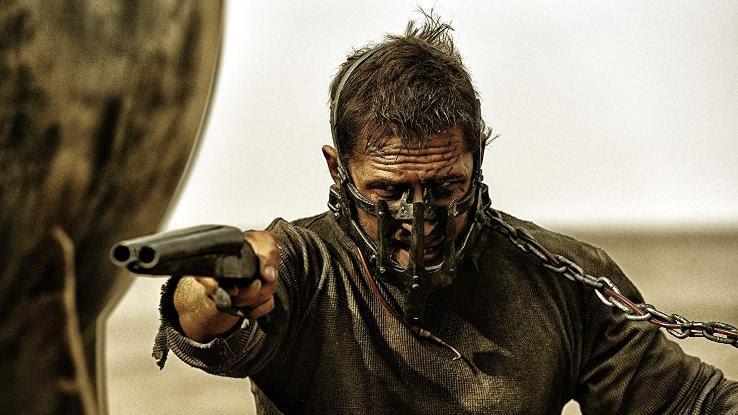 The entire movie is basically one big chase sequence, but it's pulled off in such a visually stunning way that the film became an instant cult classic. Just don't expect a great deal of dialogue. The entire film is all about the visuals and non-stop action.
Moonlight (2016)
If you're looking to go deep, then Moonlight is one of those films that's worth the tears it's sure to make you cry. Director Barry Jenkins tells the story of Chiron (Trevante Rhodes, Ashton Sanders and Alex Hibbert), an abused black man who struggles to come of age in the midst of harsh surroundings.
The film explores everything from race to sexual identity to addiction in a fearless narrative that's brought to life by soulful performances and gorgeous cinematography. It took home the Academy Award for Best Picture in 2016.
Get Out (2017)
While many horror movies are all about gore and cheap thrills, Jordan Peele's Get Out takes the genre in a whole new direction entirely. Using a thoughtful yet chilling premise, the film follows a young black man (Daniel Kaluuya) to the home of his girlfriend's (Allison Williams) parents.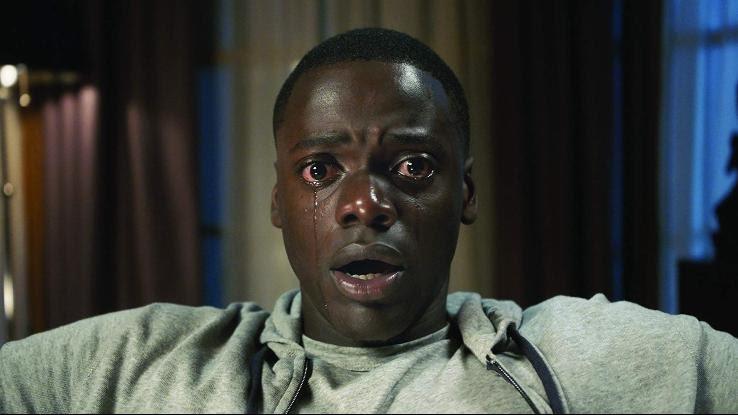 Once he arrives, however, he realizes that the family has been hiding some pretty horrifying secrets beneath their shiny exterior. If you're looking for a horror movie that will actually make you think, then it doesn't get any better than this deeply unnerving — yet somehow strangely thoughtful — tale.
Phantom Thread (2017)
If you're into period pieces, then Paul Thomas Anderson's Phantom Thread is the movie for you. Daniel Day-Lewis stars as Reynolds Woodcock, a British fashion icon in 1950s London. Woodcock has become content to spend his days dressing movie stars and upper-class socialites until he meets a woman named Alma.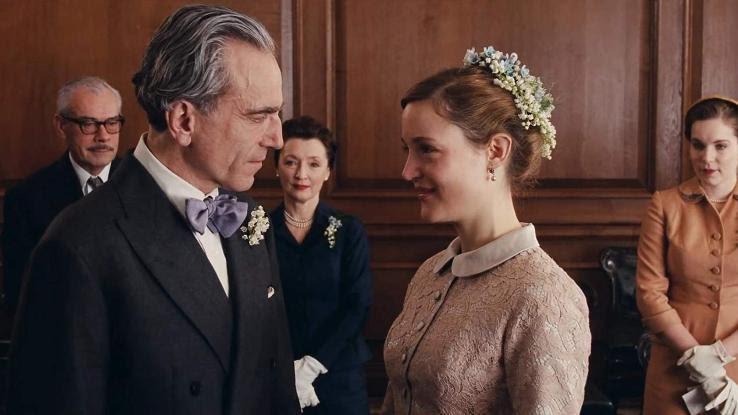 Slowly but surely, Alma begins to unravel his meticulously thought out existence as she works her way into his creative process — and his heart. Although the film can be a bit slow at times, its beauty is as patiently laid out as the creations of its central character.
Lady Bird (2017)
While coming-of-age movies are nothing new in the world of film, Lady Bird brings a sense of realism and depth that many similar stories miss. The film is a portrait of an eccentric 17-year-old girl named Christine McPherson (Saoirse Ronan) who, for whatever reason, insists on being called Lady Bird.
At times funny, at other times surprisingly sad, the film follows Lady Bird through her last years of high school as she attempts to make sense of the world. From boy problems to parental strife, the issues in the movie ring true and infuse it with a sense of unmistakable nostalgia.
Call Me by Your Name (2017)
Luca Guadagnino's Call Me by Your Name tells the coming of age story of a 17-year-old boy (Timothée Chalamet) who finds himself enchanted by an older grad student (Armie Hammer). Part of the film's beauty comes from its sparkling Italian countryside setting, which gives the story a sort of nostalgic, daydream-like quality.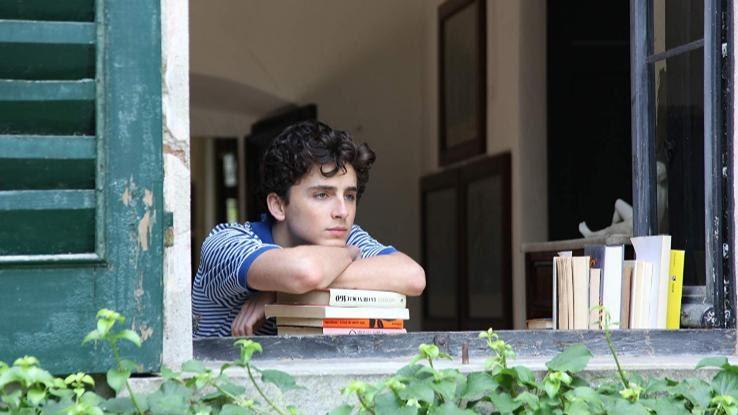 Rather than outright angst or over the top drama, the film relies on subtle glances and unspoken conversations to take us along on its ride. Full of amazing performances and beautiful dialogue, the film swept various awards ceremonies for Best Adapted Screenplay.
BlacKkKlansman (2018)
While there are plenty of great fiction movies out there, there's nothing quite like a true story as incredible as the one that inspired Spike Lee's BlacKkKlansman. It follows the 1970's adventures of an African-American detective named Ron Stallworth (John David Washington) who sets out to infiltrate and expose the Ku Klux Klan.
With the help of his colleague Flip Zimmerman (Adam Driver), Stallworth is able to expose and ultimately take down a group of white supremacists. Both a clear picture of the absurdity of racism and an inspiring adventure, BlacKkKlansman is definitely worth the watch.
Spider-Man: Into the Spider-Verse (2018)
Although Hollywood had already produced several versions of Spider-Man, 2018's Into the Spider-Verse convinced us that there was room for even more. The film drew on the talents of more than 140 animators to achieve a movie with a true comic book feel.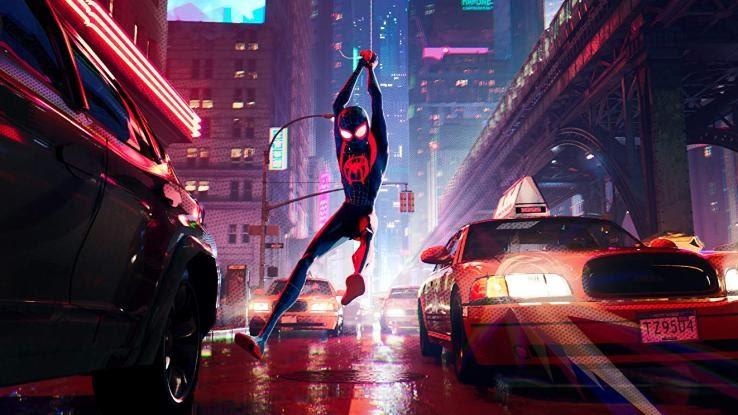 The story itself centers on Miles Morales (Shameik Moore), the first non-white Spider-Man, who gets sucked into a parallel universe. In that alternate reality, he teams up with other versions of Spider-Man, each one from another alternate universe. They band together to defeat the villain seeking to destroy their various realities.
Joker (2019)
Sometimes, it may seem like there's another Marvel or DC movie coming out every time you turn around, but Joker isn't just your average origin story. Yes, it takes place in Gotham City, but not the overly stylized comic book version you may be expecting to see.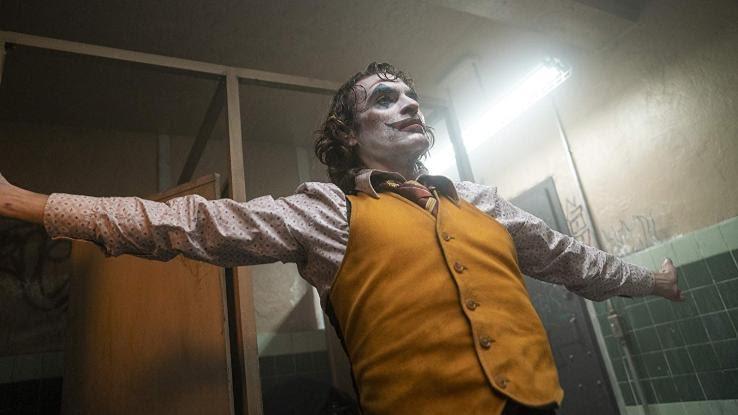 Joaquin Phoenix stars as failed stand-up comic Arthur Fleck, whose slow and unsettling descent into madness brings him face to face with his alter ego. Rather than a cartoon, however, you meet a startlingly human character whose downward spiral will keep you horrified — but glued to the screen.
The Irishman (2019)
When it comes to mobster movies, Martin Scorsese has firmly established himself as king. The Irishman is the most recent addition to his cinematic legacy, and it features the performances of legendary actors like Robert De Niro, Al Pacino and Joe Pesci.
The story revolves around the 1975 disappearance of Jimmy Hoffa, as recounted by an old mobster in a nursing home. While the movie doesn't rely on the usual noise and action of the average mafia flick, its reflective style and down-to-earth storytelling prove to be the very things that make it great.