It's no secret that streaming services have taken the world by storm in recent years. Services like Netflix, Hulu and Amazon Prime Video have made it easier than ever to watch your favorite TV shows and movies — everything's on-demand, which means no waiting for content to air on traditional TV networks. But what if you're missing some of what cable has to offer after "cutting the cord", so to speak? Well, that's where IPTV comes in.
So what is IPTV, and how can you get started using it? We'll explore everything you need to know here.
What Is IPTV?
IPTV, which stands for Internet Protocol Television, is a digital television service that uses the internet to deliver live and on-demand video content. In a sense, it's like cable, but through a different means. And you don't need to sign up for cable or satellite TV to access IPTV — you just need a working internet connection.
Traditional cable TV is often incredibly costly and highly inflexible. More often than not, you'll pay for a ton of channels you don't care about. Besides that fixed (and generally limited) number of channels, most cable providers offer their best — and sometimes only — access via your TV. IPTV, however, is the opposite. You can stream from numerous devices and access thousands upon thousands of channels.
Is IPTV Free?
If you're looking for comprehensive TV coverage — or to supplement streaming platforms like Netflix or HBO Max, which focus on series and movies — IPTV offers access to thousands of channels worldwide. While some of the services are free, others charge a monthly fee.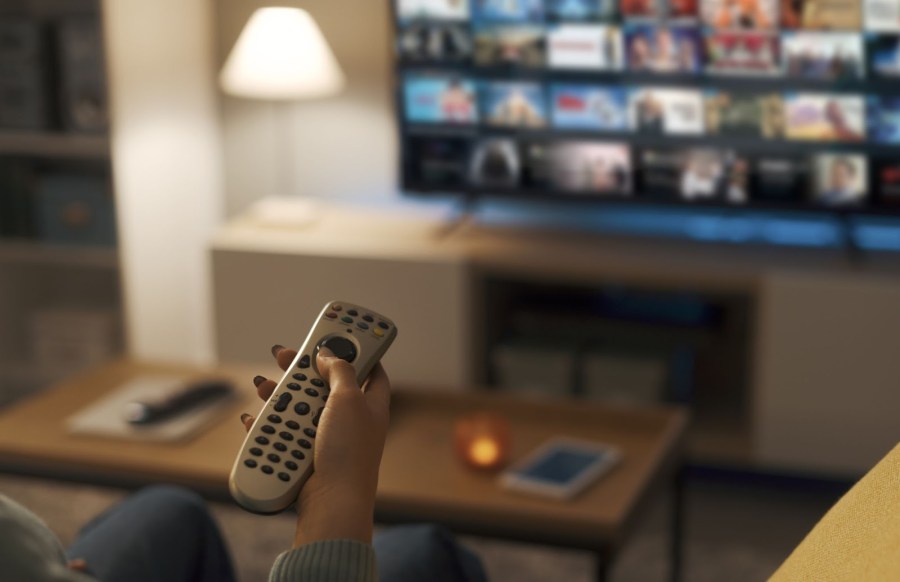 What Are the Best IPTV Subscriptions?
There are so many IPTV service providers and that makes choosing a subscription even more difficult. Here, we'll delve into five of the best IPTV service providers and the subscriptions they have on offer.
IPTV Trends
One of the best alternatives to traditional cable access is IPTV Trends, a streaming service that offers over 56,000 video on demand (VOD) TV shows and movies from across 19,000 live TV channels. That channel list includes IPTV premium channels, both from the U.K. and Canada.
You can watch just about anything with IPTV Trends, from live local shows to international content to sports to pay-per-view (PPV) content. Best of all, this easy-to-access provider offers content in impressive HD and 4K quality. IPTV Trends is compatible with many leading devices, including Windows PC, Android TV, Amazon Fire TV and Roku TV.
How Much Does IPTV Trends Cost?
IPTV Trends' pricing is actually pretty reasonable. The most basic package is the Free Trial — which actually costs $2.99 for 24 hours. The rest of the prices vary by duration. There's a monthly package that'll set you back $18.99 per month; a three-month plan for $50.99, a six-month plan for $80.99; and a one-year plan for $150.99.
And if you're really impressed with what you see, you can sign up for a a Lifetime Subscription to IPTV Trends for around $500.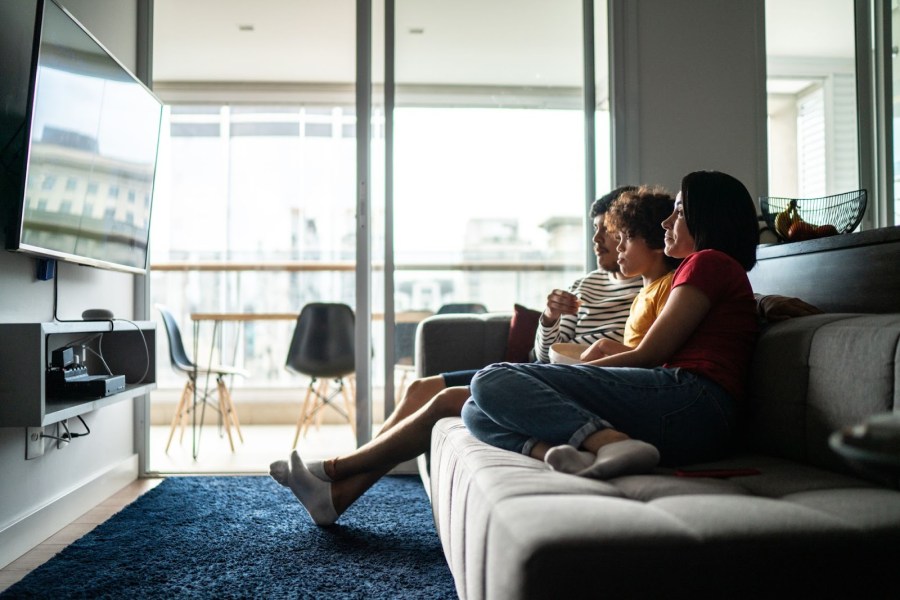 IPTVtune
If the mention of access to 200+ sports channels piques your interest, IPTVtune is the service provider for you. Ranked on Binge as the best IPTV service provider in terms of price, customer support and quality of service, IPTVtune's extensive channel lineup is the cherry on top.
Once you subscribe to the service, you'll have access to 10,000 premium TV channels, 20,000 top-rated (by IMDb) VOD movies, and at least 20,000 VOD series. All of this entertainment streams in ultra-clear HD and SD quality via your Mac, Windows or Android device — or courtesy an Amazon FireTV Stick, Apple TV, IPTV box and so on.
How Much Does IPTVtune Cost?
IPTVtunes is one of the most affordable IPTV service providers. You can sample their services with a one-day free trial offer. From there, you can choose from one of several plans: a 30-day plan for $15; a 90-day plan for $30; a 180-day plan for $50; and the 360-day plan for $80. Of course, you can also opt in to the 720-day — a.k.a. two-year — plan for $120.
Typhoon Labs TV
IPTV is all about unlimited access to the world's best entertainment, and Typhoon Labs TV understands that to a "T". With this IPTV service provider, you get unmetered access to top-quality streaming for local news, weather reports, live sports, game passes and PPV content. But that's not all.
The content line-up on Typhoon Labs TV is one of its best features. With this service, you can explore the U.S. and Canada's local entertainment; kids' shows; dedicated movie channels; Latine-centric programming; Mexican channels; and tons of sports content, including PPV boxing; NBA, NFL and NHL games; and EPL events. Plus, Typhoon Labs TV is easy to access; currently, it's compatible with Android and iOS devices, Google TV, Shield TV and the Amazon FireTV stick.
How Much Does Typhoon Labs TV Cost?
The most affordable package on Typhoon Labs TV is the one-month package, which comes in at $15.99. There's also a three-month plan for $39.99 and a 12-month plan for $79.99.
FalconTV
If you like to stay current when it comes to emerging global trends and all things news, you need to sign up for FalconTV. This IPTV streaming service will become your go-to place for news content — and a healthy dose of entertainment, too.
FalconTV offers access to major news networks, including BBC World, CNBC, CNN International, FOX Business, CBC, NewsMax and everything in between. In the way of entertainment, you'll be able to stream programming from History Channel, National Geographic, Discovering World and Disney as well as movies from Hallmark and OWN.
Plus, watching FalconTV is incredibly simple. All you need is a computer, an Android device, Amazon FireTV or FireTV Stick, or an NVIDIA Shield.
How Much Does IPTV Streaming on FalconTV Cost?
FalconTV's packages are pretty reasonable; a one-month subscription costs $20, while a three-month subscription is $40. Alternatively, you can opt for a yearly subscription, which comes in at $80 — and will save you at least that compared to the by-the-month packages.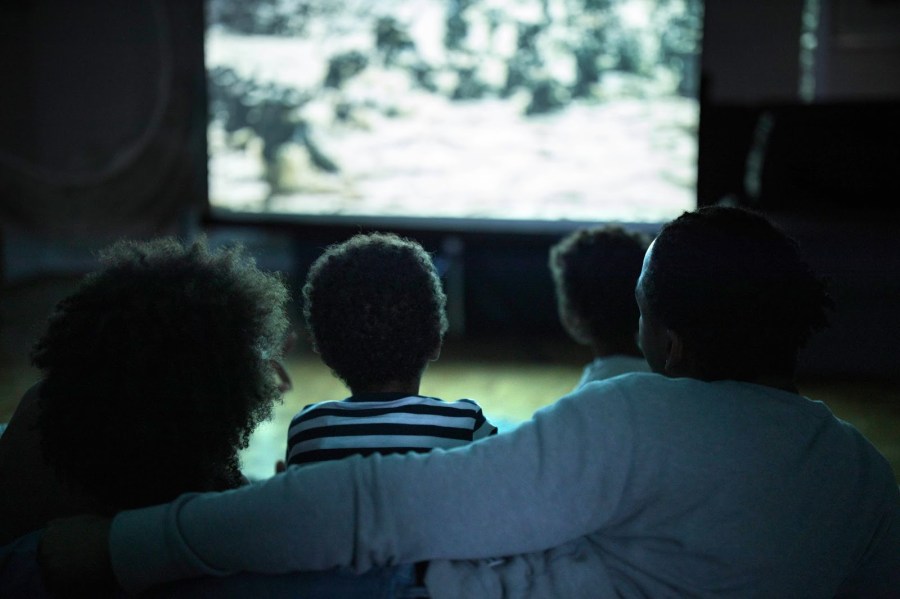 OneIPTV
OneIPTV may be one of the lesser-known IPTV service providers, but it's still an excellent choice for IPTV streaming. The most outstanding feature here? The broad content from a variety of countries. So far, OneIPTV serves at least 36 different regions, including the U.S, Canada, France, Turkey, Germany, Portugal, Arabia, Spain, Sweden, Norway and Denmark.
With this provider, you can stream VOD movies and live TV channels from all 36 of these regions. Plus, you'll be able to access children's shows and sports coverage. All you need to stream is an Android or iOS device, or an Amazon FireTV.
How Much Does IPTV Streaming on OneIPTV Cost?
OneIPTV is relatively affordable. The provider offers you four packages, all based on duration. You can start with a one-month package for $10.99 or you can opt for a longer-lasting package. The three-month package will run you $22.99, while the six-month package comes in at $37.99. If you're really enjoying the service, you can also sign up for a yearly subscription, which costs $67.99.