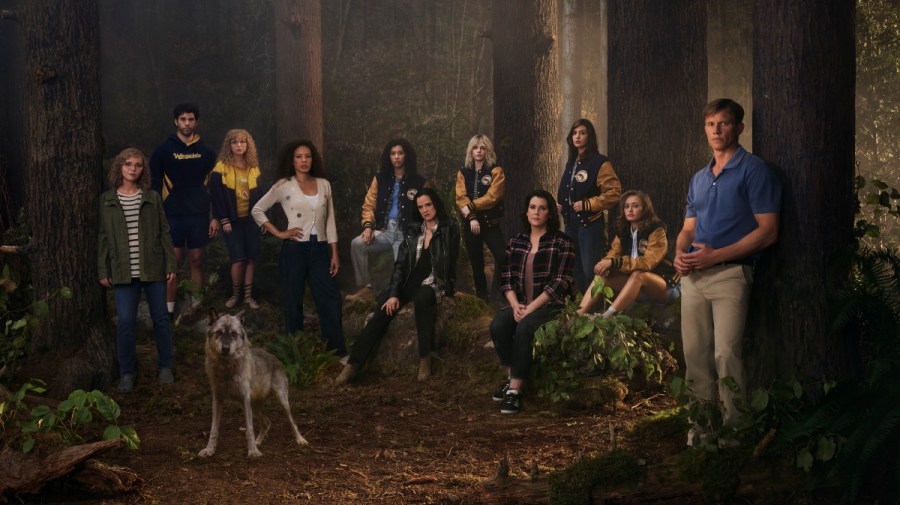 Sundays are going to feel emptier. Particularly since the season one finale of Showtime's hit drama Yellowjackets aired January 16. The part-teen-drama-set-in-the-grungey-'90s, part-midlife-crisis-reeling-from-past-trauma series has already been renewed for a second season. Creators and showrunners Ashley Lyle and Bart Nickerson, who also happen to be married, always envisioned the show as an ongoing series with multiple seasons, which explains a tenth and final episode of Yellowjackets season one that managed to create a few cliffhangers and left us with even more unanswered questions.
Let's delve into how the show ended, which characters found closure, which ones definitely didn't and what we can expect from season two. Be advised though, there are spoilers ahead about Yellowjackets season one.
Yellowjackets' Season One Ending Explained and All the Questions We Have Left
Even though I took two years of Latin in high school, I had to resort to Google to tell me what the heck "Sic Transit Gloria Mundi" — the title of the Yellowjackets' season one finale — means. The internet informed me the sentence means "Thus passes the glory of the world" and was used during papal coronations.
The coronation was of course that of the Antler Queen, Teen Lottie (Courtney Eaton), whose ability to foresee certain things from the future puts her as the natural leader of the sort-of-cult originating in the 1996 storyline. After the girls have been stranded for weeks and famished to death, Lottie predicts the arrival of a bear who'll keep them fed for weeks. After sacrificing it, she presents the animal's heart as an offering.
"Versez le sang, mes beaux amis. And let the darkness set us free," she says while performing the tribute, and those are the last words of the season. "Shed blood, my beautiful friends" translates the first part of that sentence (in case your French is as bad as my Latin). While all this happens, she's flanked by Teen Van (Liv Hewson) and Teen Misty (Samantha Hanratty), her first two followers.
Also in the 1996 storyline, Teen Jackie (Ella Purnell) has just died. She'd quarreled with the team and slept outside the cabin the same night the first snow fell. She froze. Even when her friends find her there in the morning, horrified, I couldn't help but wonder: Is Jackie the first human they'll eat?
Who's the faceless guy either Jackie or Shauna or both — depending on who you think the dream belongs to — see when Jackie is asked to go inside the cabin and given hot cocoa? "So glad you joined us. We've been waiting for you," the guy tells Jackie who, by then, is already dead.
I'm also curious to know what happens to Shauna's unborn baby. In the present-day timeline, she has a teenage daughter, Callie (Sarah Desjardins), with her husband Jeff, who's also the father of the baby she's carrying in 1996. But thanks to the high school reunion, we know it's been 25 years since 1996 and Callie is too young to be that baby. "From a purely practical standpoint, a baby doesn't seem like sustainable nutrition," said showrunner Lyle in an interview with The Hollywood Reporter regarding some of the wild theories out there about the possibility of the soccer-team-turned-cannibals-in-the-wilderness eating the baby. Yet the question of what'll happen to Shauna and her unborn child remains.
Teen Nat (Sophie Thatcher) and Teen Travis (Kevin Alves) seemed to make up at the end of the season, but Travis' brother, Javi (Luciano Leroux), was still missing when season one ended. He'd been quite shaken by the events depicted in episode nine when the girls were under the influence of some shrooms and almost sacrificed Travis. Shauna had told him to run, and run he did, it seems.
Back in the present day, Misty (Christina Ricci) gets rid of the fake reporter (Rekha Sharma) she had kidnapped. The whole move — she poisoned her cigarettes even after the kidnapee promised Misty fame and glory — shows Misty is not as gullible and thirsty for glory and acceptance as we may have been made to believe. Plus, is Misty still a Lottie follower?
Shauna (Melanie Lynskey) seems relatively unfazed even after having killed her lover Adam (Peter Gadiot) for the wrong reasons. Thanks to Misty's know-how in all things murder, Natalie (Juliette Lewis) and Taissa (Tawny Cypress) help her dispose of the body in a way that should set them free from any suspicion. Only Jeff (Warren Kole) knows what's happened. But when Shauna and Jeff's daughter Callie sees the news about how Adam has gone missing, you know that's going to haunt Shauna. Callie knows Adam was Shauna's lover. Will the teenager try to blackmail her mother again?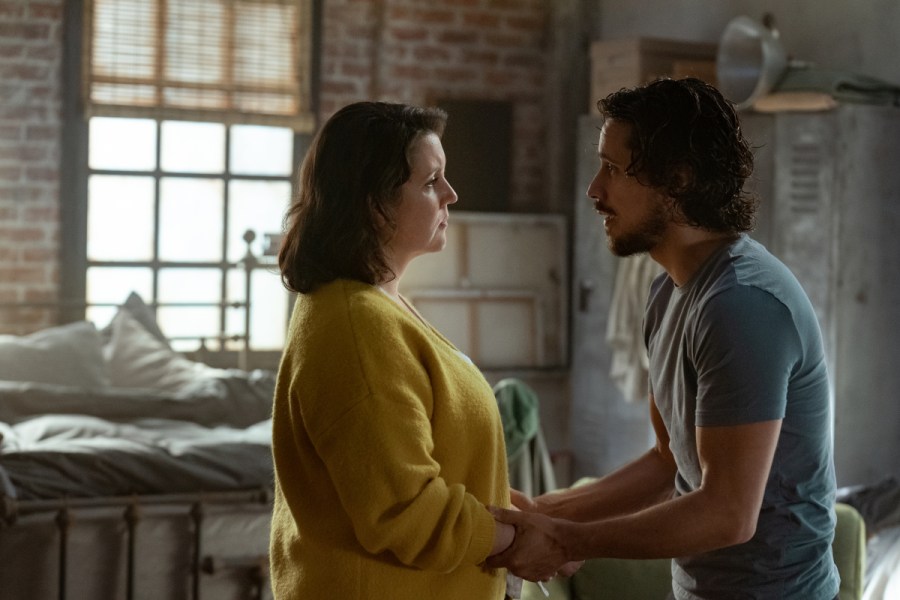 Taissa, the woman who achieved everything she was supposed to even with the trauma of the plane crash and the months in the wilderness behind her, manages to become the first Black woman elected to New Jersey's state senate. Only when she does, her wife Simone (Rukiya Bernard) finds the offering Tai made, presumably to win the election, with the family's dog head and heart. The furry, Biscuit, had gone missing a few days prior. Even though Tai is by no means one of Lottie's early acolytes in 1996, does this mean she becomes one in the future? Is she still faithful to the cult?
And then there's Nat. She's about to kill herself when a group of Lottie's followers — one of them is wearing the mysterious symbol as a pendant — get into her place and kidnap Nat. This happens just before she receives a call from Suzie — the woman and NA sponsor Natalie blackmailed in episode eight when she wanted her to look into Travis' bank account. Suzie leaves Nat a voicemail telling her to look into Travis' death. "Who the f*ck is Lottie Matthews?" Suzie tells her, and we know Travis' death wasn't a suicide after all.
All We Know About Yellowjackets Season Two
In the same The Hollywood Reporter interview we referenced before, showrunners Lyle and Nickerson left a few breadcrumbs of what may be in store for season two of Yellowjackets. No matter what you may be rumbling, Jackie is very much dead. But they suggested that doesn't mean we won't be seeing actress Ella Purnell again in the show.
Lyle also explained the adult version of Lottie hasn't been cast yet. But we can expect to see her in season two. We'll also be seeing more of Allie (Tonya Cornelisse) in season two. She's one of the soccer team members who didn't make it onto the doomed flight. She had Tai to thank for that since the over-competitive soccer player injured Allie at practice in episode one. Allie was particularly obnoxious during the 25-year reunion party, oozing at Jeff and introducing the cringey video montage about the Yellowjackets' members.
The showrunners also shared that we'll see at least one more 1996 survivor in the present-day timeline next season. May I suggest Van?
Release Date for Yellowjackets Season Two
Yellowjackets season two still has no release date. The showrunners explained that the writers' room for the second season was just starting as season one was ending.
Editor's Note: We'll update this article as new information about Yellowjackets season two becomes available.