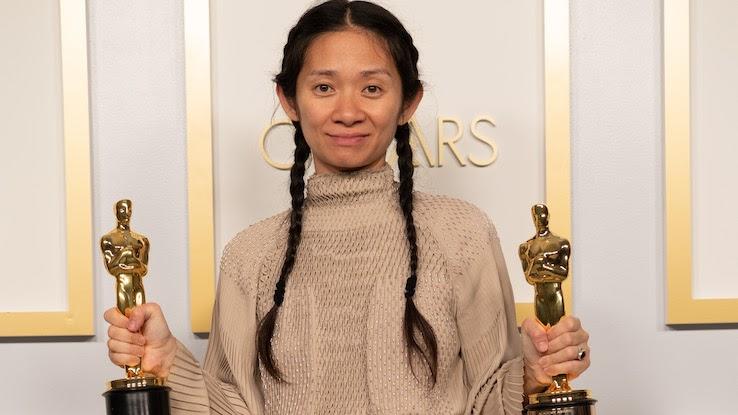 We're celebrating Asian American and Pacific Islander (AAPI) Heritage Month, which is closely following the wins of both Chloé Zhao's Nomadland and Lee Isaac Chung's Minari at the Oscars. With movies still on our minds, we've decided to take a look at some of the Asian, Hawaiian and Pacific Islander directors who are changing Hollywood.
More than expand on the careers of established filmmakers, like M. Night Shyamalan (The Sixth Sense), Wayne Wang (The Joy Luck Club), Jon M. Chu (Crazy Rich Asians) and Justin Lin (Fast & Furious 6), let's take a look at a new generation of storytellers.
Chloé Zhao
She's the second woman to ever win an Oscar as a director for her work in the intimate Nomadland. The film also won statuettes for Best Picture and Best Performance by an Actress in a Leading Role (Frances McDormand). But that's not going to be the last we hear from Zhao this year. The Beijing-born filmmaker, who has been living in the U.S. since 2000 and is based in California, will make her big tentpole debut directing Marvel's Eternals, which is set to debut in November 2021.
With big marquee names like Angelina Jolie, Salma Hayek, Gemma Chan, Kumail Nanjiani and Kit Harington, the $200 million budget of Eternals is a departure from Zhao's brand of indie filmmaking that tends to use non-professional actors playing themselves.
Lee Isaac Chung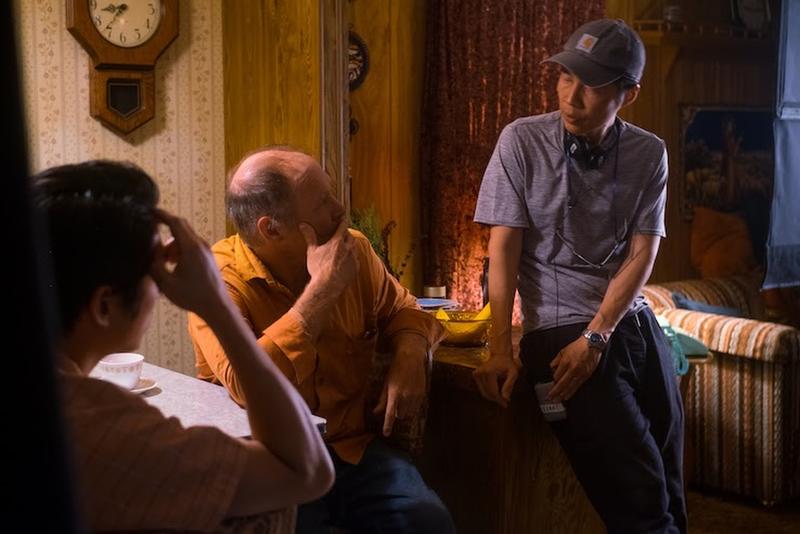 Minari was inspired by writer and director Lee Isaac Chung's childhood and tells the story of a Korean-American family that moves from California to Arkansas in the 1980s. The movie got the filmmaker two Oscar nominations, in the Directing and Writing (Original Screenplay) categories. And the Korean actress Yuh-Jung Youn won an Oscar for her supporting role in the movie, becoming the first Korean performer to win in one of the acting categories.
The Denver-born director, who grew up on a farm in Arkansas and whose parents are South Korean, has already lined up his next project. He'll be rewriting and directing Paramount's Your Name, the live-action adaptation of a Japanese animated romantic fantasy drama that was a hit in Japan in 2016.
Lulu Wang
We're still not over the fact that Lulu Wang wasn't nominated for an Oscar in the writing and directing categories for her 2019 film The Farewell. Based on her family's real life, the film tells the story of a ruse designed to withhold information from the family's matriarch after she's diagnosed with terminal cancer.
The Beijing-born Wang moved with her family to the U.S. when she was six and became an American citizen at a very young age. Similarly, The Farewell stars Awkwafina as a young New Yorker figuring out her dual identity.
Wang's upcoming project as a director is the limited series Expats, based on a Janice Y.K. Lee novel about a group of expatriate American women living in Hong Kong.
Destin Daniel Cretton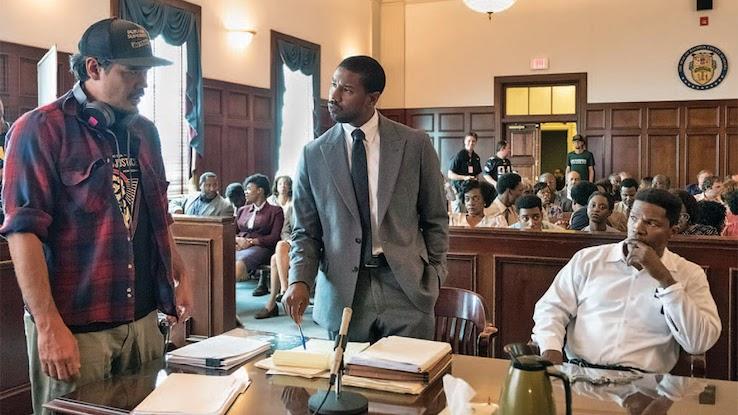 The Maui-born Destin Daniel Cretton has one of the biggest upcoming projects on this list. His film Shang-Chi and the Legend of the Ten Rings opens September 3, 2021, and marks Marvel's first Asian-led superhero film.
Previously, Cretton, whose mother is Japanese American and whose father is white, co-wrote and directed the Michael B. Jordan-led film Just Mercy in 2019 and is currently attached to direct several projects. Expect to hear more from this filmmaker after the release of Shang-Chi.
Bing Liu
Chinese-born documentarian Bing Liu, who moved to the U.S. at a young age and got his citizenship when he was 14, has an Oscar nomination for his documentary feature Minding the Gap (2018). His next project, which he co-wrote and co-directed with Joshua Altman, is the documentary All These Sons, about a community-based program in Chicago that offers mentorship to young men likely to be either victims or perpetrators of gun violence.
Aneesh Chaganty
The Redmond-born Aneesh Chaganty quit his job at Google to write and direct Searching. The movie stars John Cho (Star Trek) as a father trying to find his disappeared 16-year-old daughter. The movie takes place entirely on computer screens and won the Audience Award at 2018's Sundance Film Festival.
Last year the Indian American Chaganty directed and co-wrote the psychological thriller Run, starring Sarah Paulson. The filmmaker is now working on the next installment of the Searching franchise.
Kate Tsang
Bay Area native Kate Tsang was raised between Hong Kong and the U.S. and has worked as a TV writer at Cartoon Network on shows like Steven Universe and Adventure Time: Distant Lands.
Her feature directorial debut Marvelous and the Black Hole, which she also wrote, debuted at Sundance Film Festival in January 2021. The coming-of-age tale is about a 13-year-old girl grieving her mom's death and finding an unlikely friendship with a magician.
Geeta V. Patel
Indian American filmmaker Geeta V. Patel worked with her brother Ravi V. Patel co-writing and co-directing the real-life romantic comedy Meet the Patels (2014), about Ravi's search for love and a wife through the Patel's matchmaking system.
Geeta has made a career directing episodes of TV shows such as Superstore, The Mindy Project, The Great, P-Valley and the upcoming Game of Thrones' prequel House of the Dragon.
Alan Yang
Master of None's co-creator, Alan Yang, has a long list of TV credits. The Taiwanese American has been a writer on shows like Parks and Recreation and The Good Place. He won an Emmy for Outstanding Writing for a Comedy Series for Master of None in 2016. The third season of the show will be released on Netflix on May 23, 2021.
Last year, Yang made his feature directorial debut with the film Tigertail, which was released on Netflix. Yang also wrote Tigertail's story, which is about a Taiwanese man who immigrates to America and tries to reconnect with his daughter, all while reminiscing about the woman he loved in his youth.