Rating: 6/10
When it comes to Kenneth Branagh I'm not objective. I came of age on Peter's Friends (1992), Much Ado About Nothing (1993), A Midwinter's Tale (1995) and his version of Hamlet (1996). I've always considered the roundtable interview I did with the actor and director in 2014 — he was promoting Jack Ryan: Shadow Recruit — as one of the highlights of my career. I asked him if he wanted to direct Shakespeare adaptations again. He'd been taking bigger helming assignments — his previous movie had been the Marvel Cinematic Universe's Thor (2011) — and I missed his smaller films with an almost theatrical quality to them.
When I first heard about the black and white Belfast I realized Branagh was finally going back to his indie filmmaking roots. The Irish filmmaker has been vocal about Belfast being his most personal movie. He not only directed it but also wrote the film and based it on his own experience growing up in the Northern Ireland capital during the 1960s.
The film, which opens in movie theaters this Friday, November 12, is set during a few eventful weeks in late 1969. Buddy (Jude Hill) is a smart, wide-eyed 9 year old who fights imaginary dragons on the streets of his hometown armed with a wooden sword and a trash can lid for a shield. When his Ma (Caitríona Balfe) calls him to afternoon tea, he makes his way home talking to everyone on his path. Everybody knows him by name. You get a sense Buddy couldn't be in a safer place than this Belfast neighborhood. That's until a group of rioters starts smashing windows, burns a car and wreaks havoc in that previously idyllic area of the city. Through a news report on the TV, you learn those attacked were Catholics living in a mostly Protestant area.
The Northern Ireland conflict between unionists and nationalists, also known as the Troubles, is a trigger that upends Buddy's almost perfect life. But you won't get a history lesson in Belfast. You won't get a sense of what went on during those painful decades either. The movie is told from the perspective of a kid. Branagh informs the viewer about what occurred at the time only through newscasts that Buddy may partially overhear.
To further represent the way Buddy experiences things, the filmmaker frequently uses low-angle shots to frame the grownups in the movie. The film looks classical only in its use of black and white. From handheld cameras to 360-degree turns around his protagonists to shots from the ground on the street or even tilted ones, Branagh has chosen many unexpected ways in which to frame his Belfast.
More Coming-of-Age Story Than Love Letter to the City of Belfast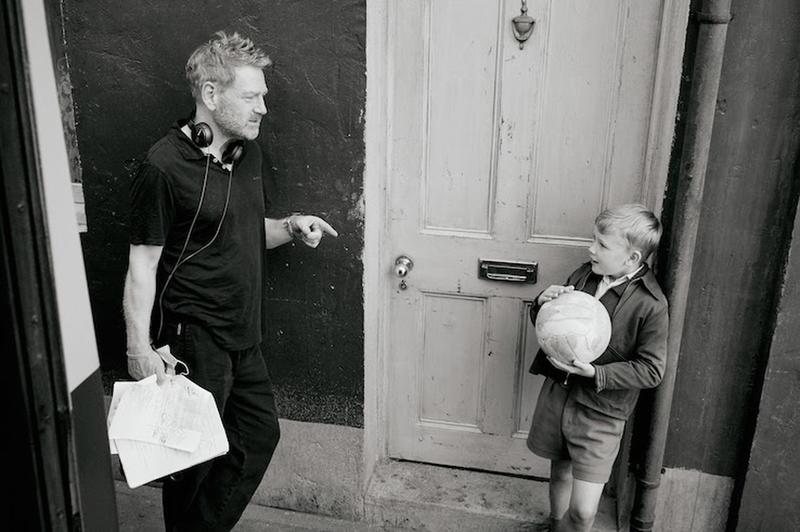 Because when it comes to Branagh I'm not objective and because the movie has been touted since its debut at the Telluride and Toronto film festivals as one of the Oscar frontrunners this year, I had great expectations for Belfast.
But, watching it, I didn't understand the fascination it's created. The film wasn't everything I was hoping for — I blame it on myself. As an expat who's left her native Barcelona and someone who's always longing for the idea of what or where is home, I was projecting too much onto Branagh's movie and I was expecting to see my own experience reflected there. But Belfast is not the story of an immigrant missing their homeland. If you want to watch that movie, take a look at Saoirse Ronan's stellar performance in Brooklyn (2015), which was based on the novel of the same name by the Irish author Colm Tóibín.
Belfast can give that false expectation of yearning for the homeland even once it's started. It opens with an aerial shot, in color, from Belfast Harbour and it then captures several contemporary buildings and landmarks in the city. All of that is set to the notes of Van Morrison's "Down to Joy" (the Belfast-born Morrison contributes several songs to the movie). I got goosebumps. You can see Branagh's fondness for his native city in that establishing sequence. But Belfast is not a love letter to Belfast.
Belfast is the story of a young boy whose family left Northern Ireland for England at a very formative time in his life. A boy who is fascinated by westerns on TV (High Noon and The Man Who Shot Liberty Valance), theater plays (A Christmas Carol), comics (Thor) and, of course, movies (One Million Years B.C., Chitty Chitty Bang Bang). The camera closes in on Buddy's face every time he devours one of these titles. You can see an impressionable kid slowly becoming a young filmmaker. Branagh even presents those audiovisual experiences in color to further magnify them in Buddy's black and white world.
Belfast's Oscar Potential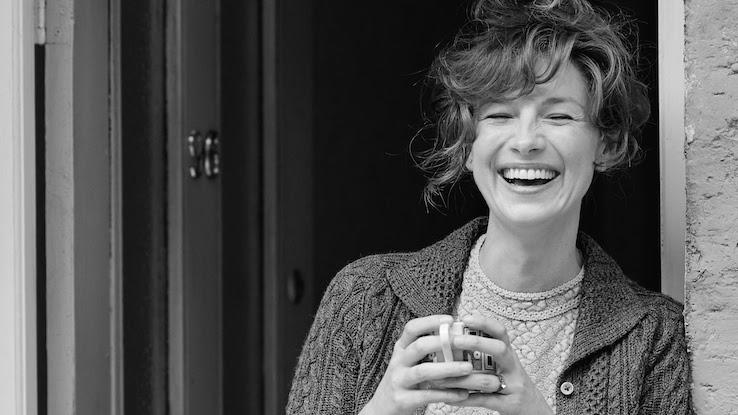 Belfast is practically locked in to get Oscar nominations in the Best Picture, Best Director and Best Original Screenplay categories. But it's also expected to nab four nomination nods for its grownup cast. Jaime Dornan, Buddy's Pa, and Ciarán Hinds, Buddy's Pop, are two of the frontrunners in the Best Supporting Actor race. Balfe and Judi Dench, Buddy's Granny, headline the Best Supporting Actress category.
Branagh gets to highlight his love for his family in Belfast. They're a merry bunch full of the kind of wisdom and perfectly told quips you only see in movies. "Be good, son. And, if you can't be good, be careful," Pa normally advises Buddy before he's about to leave Belfast for his work as a joiner in England. Pa and Granny both share a very particular saying: "What's yours is mine and what's mine is my own." Pops is excellent at giving quick-witted sentimental counsel. He also soothes Buddy when he fears what may happen to him in England. Especially since he believes people won't understand him. "If they can't understand you, they're not listening," Pops says. Also, he believes Belfast will still be there when Buddy gets back.
But the real standout performance in the movie is the one Balfe gives. The Irish actress, better known for her role as the sassenach Claire Randall/Fraser in Outlander, plays many roles with not that much screen time here. She's the concerned mother of two boys growing up in an increasingly problematic area, the wife and lover of a man who only comes back home once every two weeks, and the woman terrified to leave what's always been home. I wonder whether I would have liked Belfast more had Branagh told us what Ma's name is and had he centered his story on her.
When I interviewed him in 2014, Branagh told me Shakespeare films are hard to get made and hard to get seen. He was already talking about movie theaters where the choices were primarily family films or comic book adaptations. The landscape in 2021 looks even direr at the cineplex with a pandemic that has so deeply impacted our film-viewing habits.
I just hope the filmmaker keeps finding the time — and the production money — to make small, intimate movies like Belfast.