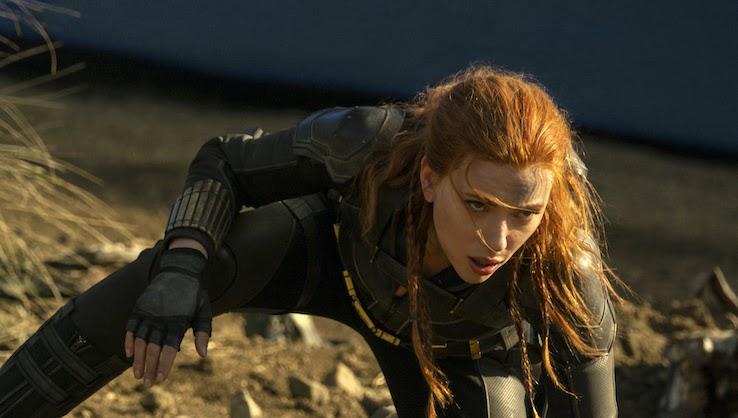 It's been two full years since Spider-Man: Far From Home opened in theaters on July 2, 2019, concluding the Marvel Cinematic Universe's (MCU) Phase Three. And even though the Disney+ shows WandaVision, The Falcon and the Winter Soldier and Loki have already kicked off Phase Four of the MCU saga, we've been waiting for its first movie for a long time.
Black Widow was initially scheduled for release in theaters on May 1, 2020, but like so many other films during the last year, it's been postponed several times due to the COVID-19 pandemic. The film will finally be released on July 9, 2021, simultaneously in theaters and on Disney+ with Premier Access.
Scarlett Johansson reprises her role as Natasha Romanoff/Black Widow in a long-overdue film in which her character stands front and center. "Black Widow confronts the darker parts of her ledger when a dangerous conspiracy with ties to her past arises. Pursued by a force that will stop at nothing to bring her down, Natasha must deal with her history as a spy and the broken relationships left in her wake long before she became an Avenger," reads Disney's official synopsis of the movie.
The film will see Natasha seeking her found family from her Russian spy days: sister-figure Yelena (Florence Pugh), father-figure Alexei/The Red Guardian (David Harbour) and mother-figure Melina (Rachel Weisz).
Black Widow's Relevance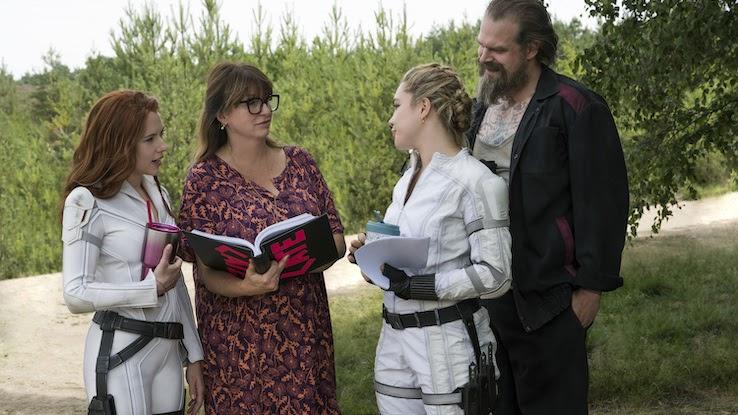 Black Widow isn't the MCU's first movie centering a woman superhero — Captain Marvel starring Brie Larson arrived in March of 2019. In comparison, DC's Wonder Woman was released in June of 2017. And there's something else at which DC managed to beat Marvel when it comes to women's representation. Wonder Woman was directed by Patty Jenkins, making her the first woman director of a DC Extended Universe film but also of any big studio superhero movie during the genre's renaissance of the last decade.
In Captain Marvel, filmmaker Anna Boden shared directing duties with her frequent collaborator and directing partner Ryan Fleck. Black Widow is the MCU's film number 24, but it'll be the first one to be directed by a woman alone. Australian filmmaker Cate Shortland (Lore) takes on the helming duties. The historic feat feels late in 2021 not only because of the several delays in the movie's release but also because of how long the fans have known Black Widow and asked for a movie about her story.
Johansson's Natasha Romanoff made her first MCU appearance in 2010's Iron Man 2, and the character was featured in six more MCU movies — including Marvel's The Avengers, Captain America: The Winter Soldier, Avengers: Age of Ultron, Captain America: Civil War, Avengers: Infinity War and Avengers: Endgame — before we got the chance to watch a movie focusing on her. While promoting Black Widow,
Johansson commented on the hypersexualization of her character precisely on that first appearance in Iron Man 2
. "While [Iron Man 2] was really fun and had a lot of great moments in it, the character is so sexualized, you know? [She is] really talked about like she's a piece of something, like a possession or a thing or whatever — like a piece of ass, really. And Tony even refers to her as something like that at one point … 'I want some,'" Johansson said.
Not only is this the perfect opportunity to revindicate the character and give her agency — and surely a less sexualized image — the movie is also an introduction to the character of Yelena, played by Academy Award-nominated actress Florence Pugh (Little Women), who's set to become the next Black Widow. Both Yelena and Natasha are trained assassins and spies from the mysterious Russian program, Red Room.
What You Need to Remember Before Watching "Black Widow"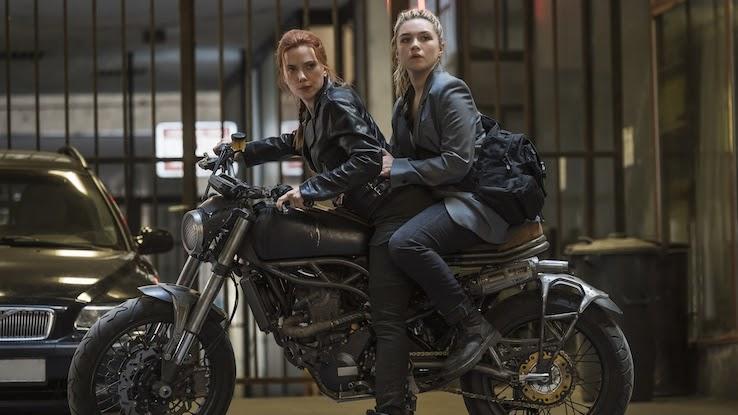 Considering Black Widow's fatal demise in Avengers: Endgame, the question of how a movie about her character is even possible may have crossed your mind. But Black Widow actually takes place right after the events of Captain America: Civil War (2016) and before Avengers: Infinity War (2018).
To refresh your mind a little bit, Civil War saw Captain America (Chris Evans), Falcon (Anthony Mackie), Winter Soldier (Sebastian Stan), Scarlet Witch (Elizabeth Olsen), Hawkeye (Jeremy Renner) and Ant-Man (Paul Rudd) confronting Iron Man (Robert Downey Jr.), Black Widow, War Machine (Don Cheadle), Black Panther (Chadwick Boseman), Vision (Paul Bettany) and Spider-Man (Tom Holland) in an infamous airport battle sequence. They were divided on the subject of the Sokovia Accords, a series of legislations that would oversee and regulate the activities, actions and civil rights of superheroes like the Avengers. Captain America's gang was against them. In the end, Black Widow let Captain America and Winter Soldier escape.
"Natasha has broken the Sokovia Accords, betrayed Secretary Ross [William Hurt], and the Avengers find themselves disbanded. In the beginning of the movie, we establish Natasha desperate to evade Ross and leave U.S. soil," explains the movie's co-producer Brian Chapek in the production notes. "When she gets an opportunity to start over again, she quickly realizes that there are darker forces out there in the world that compel her to return to the action."
For Shortland, this was also the right opportunity to blend action and humor into the whole spy/superhero movie mix. "I knew that the film had to be fun," Shortland says. "I love spectacle. I wanted Natasha to take off. I wanted people to watch this character fly — to watch her transcend."
We'll have to wait to see the movie to decide whether Natasha has indeed transcended. And while my colleague and editor Kate Bove was completely right when she said the movie feels like it's a decade late, I'm gonna go with the "better late than never" adage and hope Black Widow really is as good a movie as the early reactions seem to indicate.