We've already told you that even if we're almost a year into the pandemic, there's no danger of running out of new content to watch. Hollywood continues to write and produce new movies, TV shows and documentaries. There's so much new stuff, in fact, that sometimes it's difficult to navigate the whole "Netflix and chill" ecosystem just because it's impossible to decide on what to chill with.
That's why we've got you covered with some top-notch suggestions. Here are some of February's new film and TV releases that are perfect for those (many) days where the only thing to do is stay home, grab a blanket and, well, chill.
Some of Netflix's Releases in February 2021
Netflix has promised "new movies, every week, all year" and so far they're keeping their word. Here are some of those features the streaming service will be releasing in February: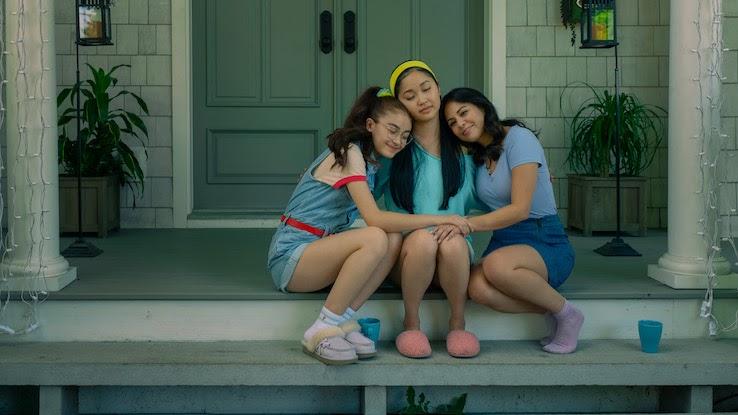 Malcolm & Marie (February 5): Zendaya reunites with Euphoria's creator Sam Levinson in this black-and-white movie written and directed by Levinson. John David Washington also stars in this buzzworthy film that was shot in just two weeks back in July, under strict COVID-19 protocols.
To All the Boys: Always and Forever (February 12): The third and last in the To All the Boys I've Loved Before film series comes right on time for Valentine's Day. Lana Condor and Noah Centineo reprise their roles as Lara Jean and Peter.
I Care a Lot (February 19): Rosamund Pike, Diane Wiest and Peter Dinklage star in this dark comedy about an unscrupulous court-appointed guardian for elderly people (Pike) who has made a fortune seizing the assets of those she's supposed to care for.
And movies are not all the new content you'll be able to stream on Netflix in February. There'll also be plenty of documentaries too. Here are our picks:
Strip down, Rise Up (February 5): This doc portrays a group of women who find a way to confront trauma and body issues by practicing pole dancing.
Pelé (February 23): This one is a must-see for soccer-lovers who want to learn a bit more about the myth behind the iconic Brazillian footballer.
HBO Max's New Movies
A couple of the HBO Max releases have caught our attention and may attract the film buff in you: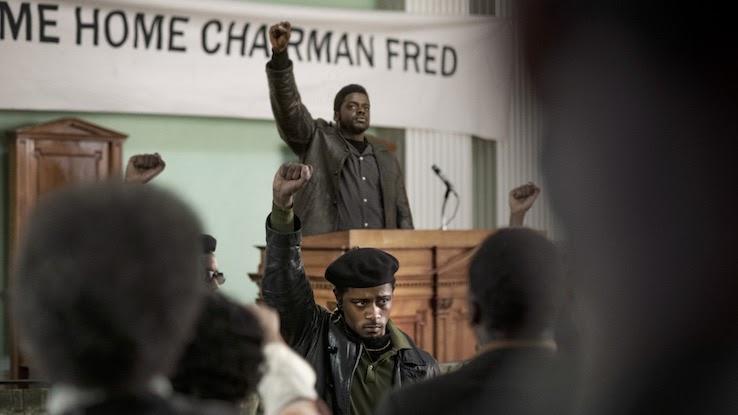 Judas and the Black Messiah (February 12): LaKeith Stanfield (Knives Out) and Daniel Kaluuya (Get Out) star in this powerful movie based on real events surrounding FBI informant William O'Neal (Stanfield) and the Chairman of the Illinois Black Panther Party (Kaluuya). Produced by Ryan Coogler (Black Panther), Judas and the Black Messiah is one of those films with which to learn history and reflect on the past.
Earwig and the Witch (February 5): This tale about a 10-year-old orphan who doesn't know she's the daughter of a witch is the first movie from Studio Ghibli (Spirited Away, My Neighbor Totoro) in four years. It's also the first feature from the renowned studio to be computer-animated.
Other Must-Watch Titles on Streaming
Bliss (February 5), Amazon Prime: Salma Hayek and Owen Wilson headline this romance with science fiction notes. Greg (Wilson) becomes seduced by the mysterious Isabell (Hayek), a woman who lives on the streets and who knows how to telekinetically manipulate reality.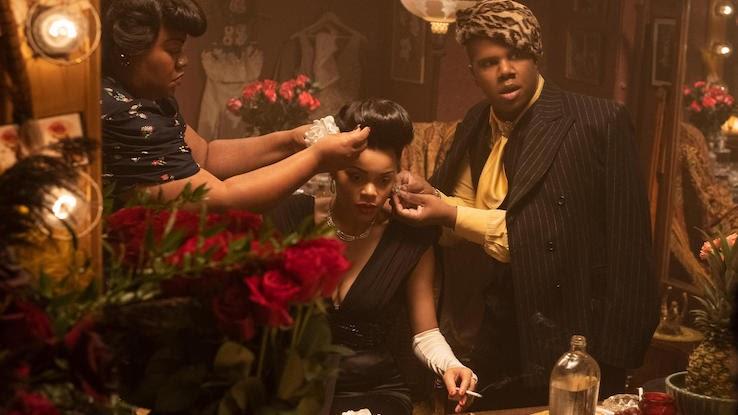 Men in Kilts: A Roadtrip With Sam and Graham (February 14), Starz: Fans of Outlander rejoice. Scots and people-who-look-great-in-kilts Sam Heughan and Graham McTavish present this eight-episode travelogue through Scotland. In a year when traveling is still not a possibility, this sounds like the perfect escape.
Punky Brewster (February 25), Peacock: After the well-received reboot of Saved by the Bell, NBC Universal's streaming service Peacock reboots yet another beloved sitcom from the '80s. In this 10-episode season of rebooted Punky Brewster, Soleil Moon Frye reprises the titular role. Punky is now a single mother of three and shows no signs of diminishing quirkiness.
Billie Eilish: The World's a Little Blurry (February 26), Apple TV+: This documentary from R.J. Cutler (Nashville) follows singer-songwriter and pop sensation Billie Eilish, who, at just 17 years old, was working on the release of her first album When We All Fall Asleep, Where Do We Go?
The United States vs. Billie Holiday (February 26), Hulu: From director Lee Daniels (Precious) comes this movie based on the real life of legendary musician Billie Holiday (Andra Day). Taking us back to the 1940s, the film tells the story of how the federal government criminalized Holiday for singing "Strange Fruit," her protest song that spoke out against lynching.
Other Must-Watch Films on VOD
Barb and Star Go to Vista Del Mar (February 12): Bridesmaids alumnae Kristen Wiig and Annie Mumolo play Star and Barb, two friends who leave their Midwestern town for the first time to go on a colorful vacation.
Minari (February 12): Steven Yeun (The Walking Dead) stars in this film about a Korean-American family who move to a farm in Arkansas in search of r the American Dream. Minari won the Grand Jury Prize at the Sundance Film Festival in 2020.
Music (February 12): Singer-songwriter and woman-who-knows-how-to-rock-bangs Sia makes her directorial debut with this movie starring Kate Hudson, Leslie Odom Jr. (Hamilton) and frequent Sia collaborator Maddie Ziegler. The movie features 10 new songs written by the artist.
Supernova (February 16): Colin Firth and Stanley Tucci play Sam and Tusker, a couple who have been together for 20 years. They are traveling across England in their RV, visiting friends and family, in part because Tusker has been diagnosed with early-onset dementia — and the partners want to make the most of their time together. This looks like the perfect title to have a good cry with.
Nomadland (February 19): Frances McDormand once again sheds her Hollywood star persona to play Fern, a woman in her 60s who is forced to leave her house, live in her van and look for gig jobs. Chloé Zhao (The Rider) directs this road movie set in the American West, taking cues from real nomads to help guide McDormand's character in her journey of self-discovery.
The Father (February 26): Anthony Hopkins and Olivia Colman play father and daughter and give tour de force performances in this story with an unreliable narrator suffering from dementia (Hopkins). The Father is written and directed by French playwright Florian Zeller and based on his own play.
If you think you'll need a break from streaming in February but still feel like some escapism, take a look at our list with some of 2021's surefire bestseller fiction books.