We can't believe it's June already either. And if you thought you couldn't catch up with all the new TV shows and movies on streaming up until now, brace yourself, because June is going to be packed. There are exciting new shows, returning seasons, films to watch at home… But also, theaters have reopened and some films will be debuting both at home and on the big screen. Also, if cinema is what you're really looking forward to, don't miss our Summer Movie Preview, where we talk about some of our most highly anticipated summertime movies.
Here are the titles we're most looking forward to in June of 2021.
June's Many Releases on Netflix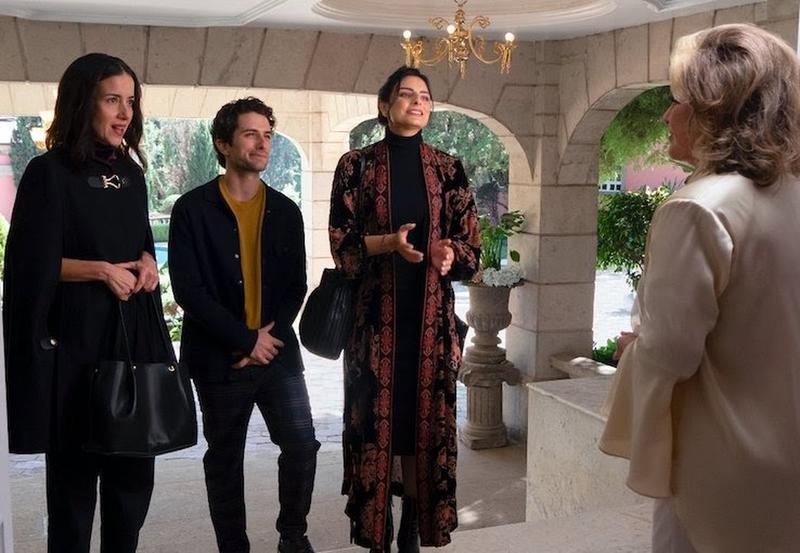 Sweet Tooth (June 4): This eight-episode post-apocalyptic series is based on a DC comic book series by Jeff Lemire and is executive produced by none other than Robert Downey Jr. It tells the story of Gus (Christian Convery), a hybrid deer-boy who befriends the loner Jepper (Nonso Anozie). They both embark on an adventure across the country looking for answers about Gus' origins.
Awake (June 9): Among Netflix's many movie titles for a packed summer of popcorn, frights and action-adventure is Awake. Gina Rodriguez (Jane the Virgin) stars in this flick as Jill, a former soldier with the key to humanity's sanity. After a mysterious event renders humans incapable of sleeping, only Jill's daughter seems able to fully rest again.
Lupin, Season 2 (June 11): Season one of this French show starring Omar Sy is among our favorite series of 2021. The new five-episode second season will see Assane (Sy) trying to conceive a new plan to find his son (Etan Simon) after his thirst for revenge against Pellegrini (Hervé Pierre) put his family in danger.
Good on Paper (June 23): This romantic comedy is written by and stars comedian Iliza Shlesinger as Andrea. She's put her stand-up career first for years and hasn't made her love life a priority until she meets Dennis (Ryan Hansen). He's a little bit too good to be true and Andrea's best friend (Margaret Cho) believes there's something wicked they need to uncover about Dennis.
La casa de las flores: La película (June 23): If you enjoyed Manolo Caro's dramedy about a very posh, incredibly dysfunctional Mexican family with way too many secrets, you'll probably appreciate this sequel movie. Caro directs and Cecilia Suárez, Dario Yazbek Bernal and Aislinn Derbez return as the outrageous de la Mora siblings.
The Ice Road (June 25): Action hero veteran Liam Neeson stars here as a semi-truck driver who has to lead an impractical rescue mission after a diamond mine collapses in northern Canada, trapping miners inside. Lawrence Fishburne and Amber Midthunder (Hell or High Water) round out the rescue team that has to drive over a frozen ocean.
Other Must-See TV on Streaming
Lisey's Story (June 4), Apple TV+: This eight-episode limited series starring Julianne Moore is based on Stephen King's novel of the same name and was adapted by the author. Lisey Landon (Moore) is forced to remember passages of her marriage to Scott (Clive Owen) that she's been trying to forget. A series of unsettling events makes her face her past two years after her husband's death. Chilean filmmaker Pablo Larraín (Jackie) directs all the episodes.
Loki (June 9), Disney+: After WandaVision and The Falcon and the Winter Soldier, it's Loki's turn. The Marvel Cinematic Universe's third original show follows Tom Hiddleston's fan-favorite character. Owen Wilson, Gugu Mbatha-Raw and Wunmi Mosaku also star in this show set after the events of Avengers: Endgame. For those who haven't seen the trailer, Loki sees the obscure Time Variance Authority (TVA) enlisting Loki to fix reality after he picked up the Tesseract and broke things.
Love, Victor, Season 2 (June 11), Hulu: Set in the same universe as the movie Love, Simon, the 10-episode second season of Love, Victor finds Victor (Michael Cimino) out of the closet. He's starting his junior year at Creekwood High and has to deal with a family that can be overbearing at times. All the while, Victor's figuring out his relationship with Benji (George Sear).
Blindspotting (June 13), Starz: If you liked Daveed Diggs and Rafael Casal's 2018 film Blindspotting about a couple of childhood friends figuring out life in Oakland, you'll probably want to check out this spin-off series. Diggs and Casal executive produce and Casal also serves as showrunner and stars again as Miles. When Miles ends up incarcerated, his partner Ashley (Jasmine Cephas Jones) and their son are forced to move in with Miles's mother (Helen Hunt).
Rick and Morty, Season 5 (June 20), Adult Swim and HBO Max: The acclaimed Emmy Award-winning animated comedy returns for a fifth season of the intergalactic escapades of mad scientist Rick Sanchez (voice of Justin Roiland), his daughter Beth (voice of Sarah Chalke), son-in-law Jerry (voice of Chris Parnell), granddaughter Summer (voice of Spencer Grammer) and grandson Morty (voice of Roiland). Best of all, you can catch up on the show since all the previous seasons are now available on HBO Max.
The Good Fight, Season 5 (June 24), Paramount+: After an abrupt season four finale (caused by COVID-19 halting production), Christine Baranski returns as the always impeccably dressed Diane Lockhart for a 10-episode fifth season of The Good Fight. You're going to miss Delroy Lindo and Cush Jumbo since both actors left the show in season four but be prepared for Mandy Patinkin's (Homeland) new character, a Chicagoan who opens his own courtroom in the back of a copy shop.
Bosch, Season 7 (June 25), Amazon Prime Video: Detective Harry Bosch (Titus Welliver) has to investigate yet another murder in dreamy Los Angeles in the new season of this show based on Michael Connelly's mystery novels. Even though this will be the final season of Bosch, Amazon has already announced a spin-off series, also starring Welliver as Bosch, that will stream on their ad-supported streaming service IMDb TV.
Movies on Streaming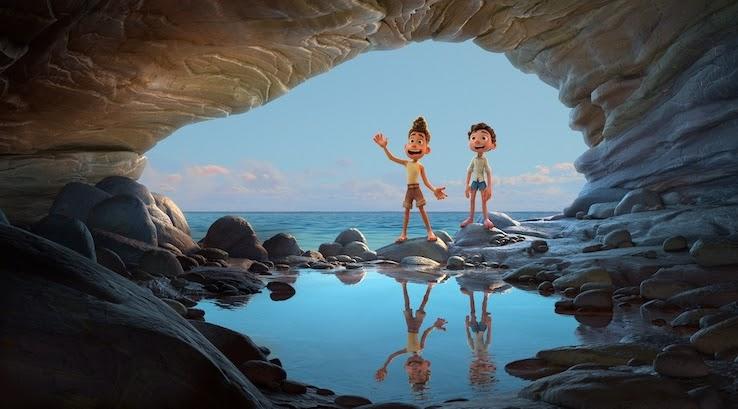 The Conjuring: The Devil Made Me Do It (June 4), HBO Max and theaters: For those of you who love horror movies in summer, here's the seventh film in the Conjuring universe. Vera Farmiga and Patrick Wilson return as real-life paranormal investigators Ed and Lorrain Warren. On this occasion, they face a murder suspect who claims demonic possession as a defense.
In the Heights (June 11), HBO Max and theaters: Filmed on location in the New York neighborhood of Washington Heights, this movie is directed by Jon M. Chu (Crazy Rich Asians), written by Quiara Alegría Hudes, and based on the musical stage play by Lin-Manuel Miranda. In the Heights was actually Miranda's debut Broadway play before Hamilton's success. Anthony Ramos plays Usnavi, a bodega owner saving money with the hopes of a better life. If Hamilton is any indication, we expect a good amount of catchy tunes and musical numbers here.
Luca (June 18), Disney+: Pixar's first animated feature of the year transports us to the feeling of summer in a seaside Italian town. The young Luca (voice of Jacob Tremblay) shares an adventurous summer filled with gelato, pasta and scooter rides with his new best friend Alberto (voice of Jack Dylan Grazer) until all the fun gets threatened by the sea monsters from another world living below the water's surface.
False Positive (June 25), Hulu: Ilana Glazer (Broad City) co-writes and stars in this horror film where she plays Lucy, a woman trying to get pregnant. She and her husband, Adrian (Justin Theroux), end up looking for help from the renowned fertility doctor Dr. Hindle (Pierce Brosnan). But once Lucy is finally pregnant with a baby girl, she starts noticing something sinister about Hindle and his methods.
And a Few Movies You'll Only Be Able to Watch in Theaters
F9 (June 25): Justin Lin returns to direct the ninth installment of this very fast and very furious vehicular franchise. Lin has helmed films number three, four, five and six in the series. Here, Dom Toretto (Vin Diesel) and Letty (Michelle Rodriguez) deal a quiet life until Dom is forced to confront the sins of his past. The crew joins him again to stop a very skilled driver and assassin, Dom's brother Jakob (John Cena). The action — and this wouldn't be a Fast & Furious movie without lots of that — takes the viewer from London to Tokyo, from Central America to Edinburgh and even a secret bunker in Azerbaijan.
Zola (June 30): This was one of the buzziest films out of the Sundance Film Festival last year. Directed and co-written by Janicza Bravo, Zola is inspired by a 2015 Twitter thread. In the movie, Taylour Paige (Ma Rainey's Black Bottom) plays the tweeter, A'Ziah King. She's a waitress from Detroit who befriends a customer, Stefani (Riley Keough), and ends up embarking on a weekend of dancing and partying in Florida with her. And then things get wild.