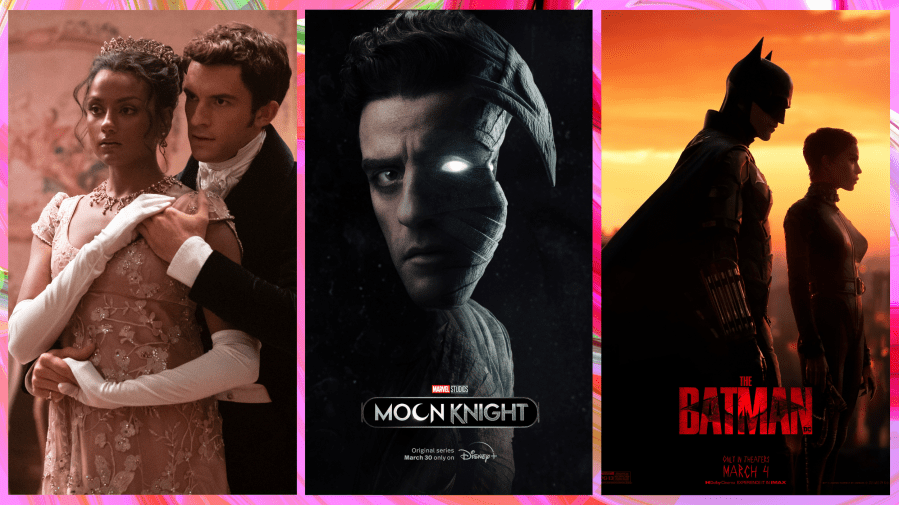 March and spring are upon us, and with them comes a barrage of new TV programming and films being released. We know that deciding how to spend your free time and what to watch is becoming increasingly more difficult as new streaming services keep popping up and new shows and movies get made.
That's why we help you sort out the many viewing options out there. We tell you what new shows to watch, what returning TV series to look forward to, plus movies on streaming and a few titles you'll only be able to enjoy in movie theaters for the time being.
March is also the last stretch of awards season, so let's not forget to add a few awards ceremonies and where to watch them, in case you're into trophies and famous people in fancy gowns. The Film Independent Spirit Awards air on March 6 on IFC and AMC+, the Critics Choice Awards air on March 13 on The CW, and the Oscars are on March 27 on ABC.
Some of March's Most Anticipated New Shows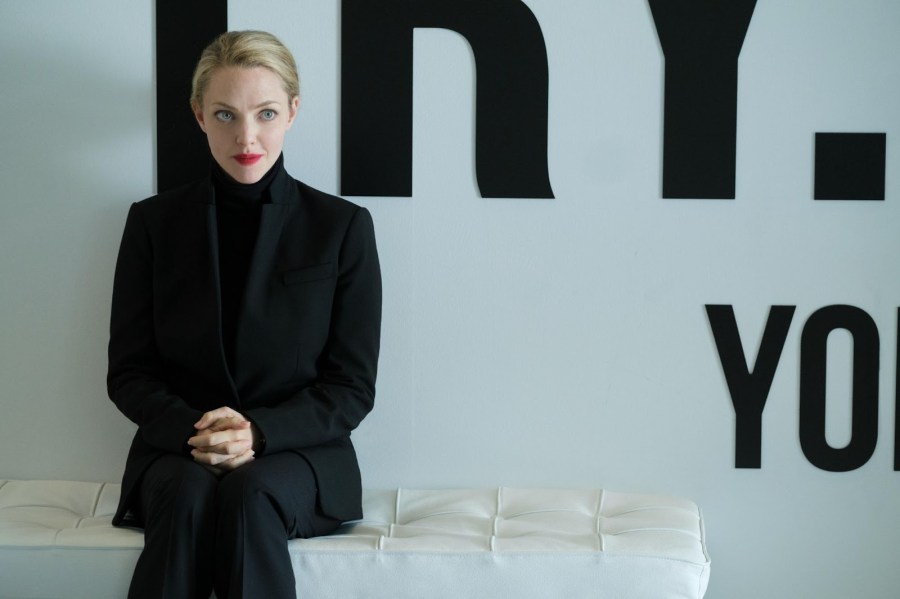 Murder in Provence (March 1), Britbox: This cozy mystery is set in Aix-en-Provence, France, and is based on M.L. Longworth's books. Roger Allam (The Thick of It) plays the Investigating Judge Antoine Verlaque. Nancy Carroll (The Crown) is the law professor and investigation aficionada Marine Bonnett. They also happen to have a romantic relationship. Keala Settle (The Greatest Showman) rounds out the cast as detective Hélène. There's one murder per episode and a lot of sleuthing to do while drinking a glass of chilled white wine on a bar's terrace or eating a copious dinner that's been carefully prepared in the Southern French tradition.
The Tourist (March 3), HBO Max: Check out this six-episode miniseries, if only to witness Jamie Dornan singing Kim Carnes' "Bette Davis Eyes," and you'll probably get hooked right away. Dornan plays here an Irish tourist in the Australian Outback who gets hit by a truck while driving and suffers from amnesia as a result. He doesn't even remember his name. Danielle Macdonald (Unbelievable) plays probationary constable Helen Chambers, Dornan's only ally as his character's past starts catching up to him.
The Dropout (March 3), Hulu: This eight-episode limited series stars Amanda Seyfried (Mamma Mia!) as Elizabeth Holmes, founder and CEO of Theranos. The show takes the viewer from the days in which Holmes was a bright-eyed high schooler who studied Mandarin Chinese and was obsessed with making a breakthrough invention, to her short-lived stint at Stanford, the founding of Theranos, and the moment in which she started undermining the scientific process and making false claims about the technology as she was trying to get funding for her company. Read our full review of The Dropout here.
Shining Vale (March 6), Starz: Pat (Courteney Cox) and Terry (Greg Kinnear) move from a crowded apartment in Brooklyn to an old Victorian mansion in Connecticut with their two unwilling teenage kids in tow. They're trying to salvage their marriage after she had an affair. Pat's also trying to find her muse after seven years of writing unproductivity. She sort of gets inspired by Rosemary (Mira Sorvino), the woman — or ghost — who may or may not be haunting Pat's new home. This half-hour comedy with horror ingredients is co-created by Sharon Horgan (Catastrophe).
The Thing About Pam (March 8), Peacock and NBC: Renée Zellweger dons the prosthetic makeup and padded suit to play Pam Hupp in this limited series based on the real 2011 murder of Betsy Faria. Russ Faria, Betsy's husband, was convicted of the murder and later exonerated. The crime was featured on Dateline NBC, analyzing Hupp's involvement. The events were revisited in the 2019 podcast The Thing About Pam.
The Last Days of Ptolemy Grey (March 11), Apple TV+: Samuel L. Jackson is Ptolemy Grey, an ailing senior whom everyone seems to have forgotten. Dominique Fishback (Judas and the Black Messiah) is an orphaned teenager who starts caring for him. They resort to a treatment that can unearth Ptolemy's memories fogged by dementia. The limited series is based on Walter Mosley's 2010 novel of the same name.
MINX (March 17), HBO Max: This 10-episode Max Original comedy stars Jake Johnson (New Girl) as a publisher and Ophelia Lovibond as Joyce, a young feminist. They join forces to create the first erotic magazine for women. The show is set in 1970s Los Angeles, so you can always count on period fashion to make this story even more enticing.
WeCrashed (March 18), Apple TV+: Add this to a long list of current limited series based on real events. Based on the podcast WeCrashed: The Rise and Fall of WeWork and inspired by actual events, Jared Leto and Anne Hathaway star here as Adam and Rebekah Neumann. The eight-episode show features how "WeWork grew from a single coworking space into a global brand worth $47 billion in under a decade. Then, in less than a year, its value plummeted," according to the Apple TV+ official synopsis.
Lust (March 18), HBO Max: This eight-episode Swedish comedy centers on four middle-aged women living in Stockholm and struggling to keep a healthy libido in a sexually frustrating environment. One of them is in charge of a government survey called "Make Sweden Sexy Again." The women can't help but wonder: Is sex — or the lack of good sex — affecting the health of women over 40 in Sweden?
Halo (March 24), Paramount+: Based on the popular video game of the same name, this live-action series dramatizes "an epic 26th-century conflict between humanity and an alien threat known as the Covenant," reads the Paramount+ synopsis. The show stars Pablo Schreiber as the Master Chief.
Pachinko (March 25), Apple TV+: We know the avid readers out there are going to appreciate this eight-episode adaptation of Min Jin Lee's historical novel of the same name and best-selling title. Told in three languages — Korean, Japanese and English — this epic story begins with forbidden love and evolves into a journey of love and loss through Korea, Japan and America.
Moon Knight (March 30), Disney+: This new Marvel Cinematic Universe show, the first one to be released since Hawkeye, stars Oscar Isaac as Marc Spector. He's "a complex vigilante who suffers from a dissociative identity disorder. These multiple identities who live inside him are distinct characters in the series and will appear against a backdrop of Egyptian iconography," according to Marvel's synopsis.
Julia (March 31), HBO Max: Foodies rejoice. This Max Original comedy stars Sarah Lancashire (Happy Valley) as the incomparable Julia Child, who in the 1960s and 1970s revolutionized not only the way Americans approached cooking. She was also a pioneer with her successful television cooking program The French Chef, where she proved you don't have to be afraid of making mistakes in the kitchen. This may call for you to dust off your copy of Mastering the Art of French Cooking and give another try to that devilishly delicious boeuf bourguignon recipe.
Must-See Returning TV on Streaming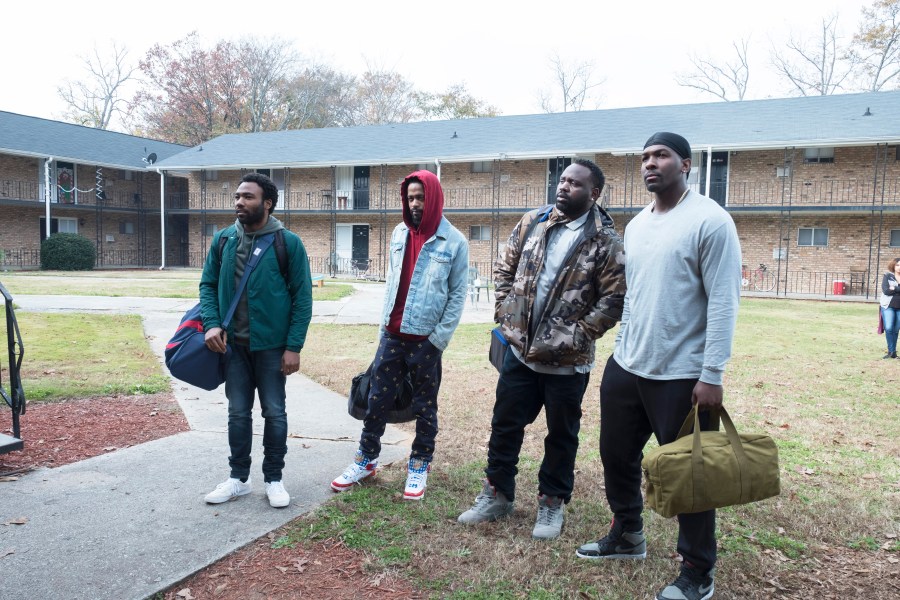 Star Trek: Picard, Season 2 (March 3), Paramount+: Patrick Stewart stars once again as the Earl Grey-obsessed Jean-Luc Picard in season two of this show in which the former captain of the starship USS Enterprise and his new crew embark on a new journey, this time into the past. "Picard must enlist friends both old and new to confront the perils of 21st century Earth in a desperate race against time to save the galaxy's future – and face the ultimate trial from one of his greatest foes," reads the Paramount+ synopsis.
Outlander, Season 6 (March 6), Starz: Caitríona Balfe and Sam Heughan return as the time-crossed lovers Claire and Jaime as they navigate life in colonial America. They've built a home at Fraser's Ridge, in North Carolina, and they must now defend it when their newfound country is on the brink of revolution. Based on Diana Gabaldon's best-selling series of historical romance novels, Outlander explores in this new season the idea of what happens when disharmony divides the home you've created for yourself.
Impeachment: American Crime Story (January 7), Hulu: Ryan Murphy's anthology series American Crime Story revisits true crime events; the previous two seasons were dedicated to the O.J. Simpson trial and the murder of Italian designer Gianni Versace. This new season examines Bill Clinton's (Clive Owen) impeachment from the perspective of Monica Lewinsky (Beanie Feldstein), Linda Tripp (Sarah Paulson) and Paula Jones (Annaleigh Ashford). The three women became part of the media conversation, were thrown into the public sphere and were often ridiculed for their physical appearance. Activist and public speaker Lewinsky was one of the producers of this 10-episode season. Impeachment first premiered on FX last year and is now available for streaming. You can read our review here.
Upload, Season 2 (March 11), Prime Video: Amazon's sci-fi comedy returns for a second season in which Nathan (Robbie Amell) finds himself still very much dead in the virtual afterlife as his ex-girlfriend Ingrid (Allegra Edwards) arrives at Lakeview to strengthen the relationship. But he's pining for his customer service angel Nora (Andy Allo). Watch it if you're looking forward to some technology and near-future commentary without Black Mirror's doom and gloom.
Sanditon, Season 2 (March 20), PBS: This somewhat controversial adaptation of Jane Austen's last and unfinished novel left things very much on a cliffhanger when ITV, the channel that aired the show in the UK, canceled it after the first season. Fortunately, the fate of its heroine Charlotte (Rose Williams) was saved when PBS renewed the show for second and third seasons. Bear in mind though that Charlotte's romantic interest, Sidney Parker (Theo James), won't return to Sanditon. Charlotte's admirer Young Stringer (Leo Suter) won't be returning to the series either. We're sure she'll be able to manage without them.
Atlanta, Season 3 (March 24), Hulu and FX: The gang goes to Europe. "Earn" (Donald Glover), "Alfred 'Paper Boi'" (Brian Tyree Henry), "Darius" (LaKeith Stanfield) and "Van" (Zazie Beetz) find themselves in the midst of a successful European tour, "as the group navigates their new surroundings as outsiders, and struggle to adjust to the newfound success they had aspired to," reads FX's synopsis. Glover's Atlanta will finish its run with third and fourth seasons that were shot back to back. Season four of Atlanta will premiere later this year.
Bridgerton, Season 2 (March 25), Netflix: Even if Regé-Jean Page won't make us swoon in this second season of the Regency-era London-set show, there's still a lot to look forward to in this new adaptation of Julia Quinn's series of novels. The older of the Bridgerton siblings, Anthony (Jonathan Bailey), is next in line to get himself a wife. Simone Ashley, whom you know as one of the always impeccably dressed Untouchables from Sex Education, plays Kate Sharma. She catches Anthony's eye — and vice versa — even if both of them are set on denying their attraction. The show has already been renewed for seasons three and four.
Yellowstone, Season 4 (March 28), Peacock: This family saga starring Kevin Costner already premiered its fourth season on Paramount in November of last year and managed to become cable TV's most-watched show. The new season of this neo-western is getting its streaming release now on Peacock.
Movies on Streaming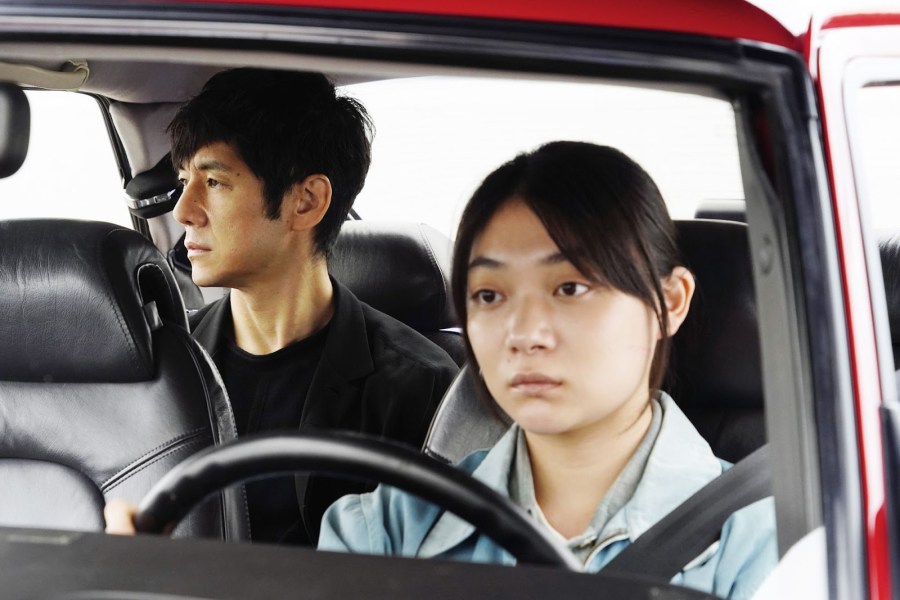 We have included here an array of titles that were released for the first time on streaming but also movies that first premiered in theaters and are now available on streaming services.
Drive My Car (March 2), HBO Max: This Japanese film directed by Ryûsuke Hamaguchi and based on a Haruki Murakami short story has four Oscars nominations — the coveted best picture and best director ones among them. Hidetoshi Nishijima stars as Yûsuke Kafuku, a renowned director who, two years after his wife's death, starts working on a stage adaptation of Uncle Vanya. But the theater company requires him not to drive his beloved red Saab 900 but to be chauffeured by Misaki (Tôko Miura).
West Side Story (March 2), Disney+: Steven Spielberg tackles this classic 1957 musical with music by Leonard Bernstein and lyrics by the late Stephen Sondheim. And even if you've already watched the 1961 film of the same title — it won 10 Oscars, after all — you may be pressed to check out this new take on Romeo and Juliet with Ansel Elgort and Rachel Zegler playing Tony and María, the star-crossed lovers of the tale set in 1957 New York. The movie has seven Oscar nominations, and it debuted in theaters last December.
Fresh (March 4), Hulu: This comedy thriller that premiered at the Sundance Film Festival in January stars Daisy Edgar-Jones (Normal People) as Noa. She meets Steve (Sebastian Stan) at a grocery store and gives him her number. She's fed up with dating apps. After their first date, she accepts an invitation to a romantic weekend getaway. The thing is, though, that Steve has some unusual appetites…
Dune (March 10), HBO Max: Denis Villeneuve (Arrival) directs Zendaya, Timothée Chalamet, Oscar Isaac, Rebecca Ferguson, Jason Momoa, Javier Bardem and a long list of other A-listers for his movie adaptation of Frank Herbert's classic novel. Villeneuve, who's also co-written the script, has divided the original novel into two parts. Part 2 of Dune is expected to start filming in the fall. The movie was first released in theaters and for a 30-day window on HBO Max last year and is now returning to the streaming service.
The Adam Project (March 11), Netflix: Starring Ryan Reynolds and directed by Shawn Levy — the same team who last year concocted the successful action-comedy Free Guy — The Adam Project packs action and comedy but also adventure and science fiction. Reynolds plays a time-traveling pilot who searches for the help of a younger version of himself and his late father to save the future.
Turning Red (March 11), Disney+: Pixar's first 2022 title is directed by Domee Shi, who won an Oscar for her short film Bao (2018). The movie follows the story of 13-year-old Mei Lee (voiced by Rosalie Chiang), who turns into a giant red panda every time she gets excited. Sandra Oh voices Mei Lee's overbearing mom, Ming. Read Turning Red's review here.
Deep Water (March 18), Hulu: Based on the novel of the same name by Patricia Highsmith and starring Ana de Armas and Ben Affleck, this is one of the titles that has been postponed several times because of COVID-19 and is finally getting distribution directly on streaming. De Armas and Affleck play a married couple who have an arrangement to keep their marriage afloat. But when their games turn into murder, things get messier. Highsmith's source material offers a portrayal of the fake veneer covering American suburbia.
Death on the Nile (March 29), Hulu: This new adaptation of a classic Agatha Christie novel has Kenneth Branagh directing and playing the lead mustachioed detective, Hercule Poirot — the Irish filmmaker already starred in and directed Murder on the Orient Express (2017). The movie made its theatrical debut in February and is now coming to streaming.
And a Few Movies You'll Only Be Able to Watch in Theaters
The Batman (March 4): Robert Pattinson dons the cape and the pointy-eared mask in this new reboot of the bat franchise. Matt Reeves (Dawn of the Planet of the Apes) co-writes and directs the movie, which also stars Zoë Kravitz, Paul Dano, Peter Sarsgaard, Andy Serkis, Jeffrey Wright and John Turturro. Don't miss our article on the hidden details in The Batman's first trailer and the movie's inception and our review of the film.
Operation Fortune: Ruse de Guerre (March 18): Guy Ritchie directs and co-writes this spy action-comedy starring frequent Ritchie collaborator Jason Statham. He's Orson Fortune, a super-spy trying to stop the sale of a deadly new weapons technology handled by billionaire arms broker Greg Simmonds (Hugh Grant). Fortune ends up having to team up with some high-level operatives (Aubrey Plaza, Cary Elwes, Bugzy Malone), and they recruit the biggest movie star in Hollywood, Danny Francesco (Josh Hartnett), to help them with the undercover ruse.
The Lost City (March 25): Sandra Bullock returns to her comedy roots starring in this action-adventure where she plays Loretta Sage. She's a popular romance-adventure writer on a promotional tour with Alan (Channing Tatum), the model who has always portrayed Loretta's main character: the hero Dash. When Loretta is kidnapped by a billionaire (Daniel Radcliffe) who wants to find an ancient lost city's treasure from one of her novels, Alan decides to take the lead and rescue her as Dash would do. They end up in the middle of the jungle needing to work together to stay alive and find the ancient treasure before it's lost forever.