Even as communities start to slowly reopen, on-going shelter-in-place directives, social distancing practices and business closures mean we're still spending quite a bit of time indoors and away from folks who aren't members of our own households. However, with a slate of exciting TV shows and movie premieres, book drops and video game releases, June is shaping up to be a promising month for the great indoors. Not sure where to start? No problem. We've compiled the June 2020 highlights into a handy guide, so all you have to do is read on.
Hulu Debuts a "Love, Simon" Spinoff, Padma Lakshmi's Cooking Show and More
June is a solid month for Hulu originals, which really span the genre gamut. First up, there's Crossing Swords, an animated medieval comedy about a good-hearted peasant named Patrick (Nicholas Hoult) who lands his dream job — castle squire — only to have it all go downhill when he discovers the kingdom is ruled by crooks. Featuring the voice talents of seasoned vets like Adam Pally, Yvette Nicole Brown, Seth Green, Tony Hale and others, this stop-motion series has real Adult Swim vibes — not to mention war, murder and full-frontal nudity. As the show's copy states, "who knew brightly colored peg people led such exciting lives?"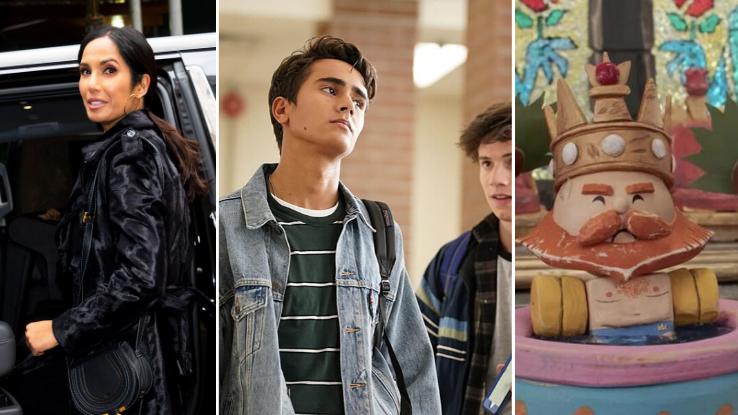 Hulu is also continuing its foray into Food Network-esque fare with Padma Lakshmi's cooking/travel show. Lakshmi, the award-winning cookbook author and Top Chef regular, executive produces and hosts Taste the Nation, which sees her taking a journey across America to explore the country's diverse food culture that's made possible by the various immigrant groups who call this nation home. Hulu states that "from indigenous communities to recent immigrant arrivals, [Lakshmi] breaks bread with Americans across the nation to uncover the roots and relationship between our food, our humanity and our history — ultimately revealing stories that challenge notions of identity, belonging and what it means to be American." During a time when we can't all be together, Taste the Nation sounds like the ultimate comfort food to us.
The third major original coming from Hulu in June is Love, Victor. Originally, this spinoff of the Love, Simon movie was meant to air on Disney+, but, for some reason, this cute, gay rom-com was too much for the big mouse. Although moving the show to Hulu speaks volumes about Disney's attitude, we're still glad the show's found a streaming home. For those who've never seen the Love, Simon film, it's actually based on the best-selling YA novel Simon vs. The Homo Sapiens Agenda by Becky Albertalli. In the realm of books, Albertalli has written a few other stories that take place in what's been dubbed the "Simonverse," and Love, Victor is no exception. Taking place in the Simonverse, the series follows teenage Victor on a journey of self-discovery as he adjusts to a new high school and learns to navigate his sexual orientation. This teen dramedy is sure to be a perfect Pride Month watch.
In an effort to bolster the summer TV drought, Hulu's also debuting a bunch of tried-and-true films alongside its originals. Earlier in the month, streamers can enjoy '90s classic movies like My Girl (1991) and its 1994 sequel, Thelma & Louise (1991), the director's cut of True Romance (1993), Natural Born Killers (1994), October Sky (1999) and The X-Files (1998). Throughout the rest of June, Hulu plans to drop more movie classics and a few newer films fresh off the rental circuit, including Charlie's Angels (2019), A Beautiful Day in the Neighborhood (2019), Mission Impossible: Ghost Protocol (2011), Dirty Dancing (1987), Meet the Parents (2000), Meet the Fockers (2004) and Up in the Air (2009).
There Are More Than "13 Reasons Why" You Should Tune Into Netflix This June
When it comes to new seasons of Netflix originals, the streaming giant isn't pulling any punches. Recently, the trailer for the third season of German-language mystery-drama Dark dropped, illustrating an increasingly apocalyptic bent. While fans will have to wait until the end of the month (June 27) to delve deeper into that particular mystery, Netflix has a few other originals to tide viewers over. Season 5b, or the second half of the final season, of Fuller House, the Full House sequel series, will be "everywhere you look" starting on June 2, which means, this summer, you can say farewell to both this hit sitcom and Lori Loughlin.
In the way of lighter fare, Netflix is also dropping the fifth season of uplifting, seven-time Emmy winning series Queer Eye, which will see Jonathan Van Ness, Bobby Berk, Antoni Porowski, Karamo Brown and Tan France lend a helping hand to 10 heroes from the Philadelphia, Pennsylvania, area. Additionally, The Politician, a camp-meets-drama series helmed by Ryan Murphy and Brad Falchuk, will return for a second season. The series, which left off on a cliffhanger/time jump, will follow Payton Hobart's (Ben Platt) collegiate years in NYC as he strives to carve out a political (and presidential) career path.
Netflix's June dramas are stacked too. Early in the month, controversial teen drama 13 Reasons Why closes out its run with a fourth and final season about Clay and his peers; a new series, The Woods, centers on a 25-year-old homicide case that's reignited when new evidence emerges; and a heist film about the end of crime, appropriately dubbed The Last Days of American Crime, premieres June 5. Legendary director Spike Lee has also teamed up with the streaming service to premiere his latest film, Da 5 Bloods, in which four African American vets battle the forces of man and nature when they return to Vietnam to find the remains of their fallen squad leader and a fortune he helped the team hide.
For animation fans, Netflix will now be the sole network broadcasting the new season of Pokémon: Journeys; a second season of the hit show Kipo and the Age of Wonderbeasts is set to drop; and, perhaps to combat HBO Max's Crunchyroll partnership, Netflix will release the first season of the beloved anime Cardcaptor Sakura. Rounding out the June slate are a few highly anticipated comedy specials, such as Jo Koy: In His Elements and Eric Andre: Legalize Everything, as well as new seasons of network hits Pose and How to Get Away With Murder.
Disney+, Showtime, HBO Max and All the Other Networks Worth Tuning Into
This month, Disney+ doesn't have too many thrilling tricks up its sleeves. By that we mean there's no Mandalorian-sized blockbuster — well, apart from the latest installments of Disney Gallery: The Mandalorian, a behind-the-scenes look at the much-loved series. However, there is an Artemis Fowl film adaptation coming to the streaming platform — decades after the book became a runaway hit. Due to the ongoing COVID-19 pandemic, Artemis Fowl is skipping a theatrical release, signaling just one of the many stops Disney is pulling out amid theme park and theater closures.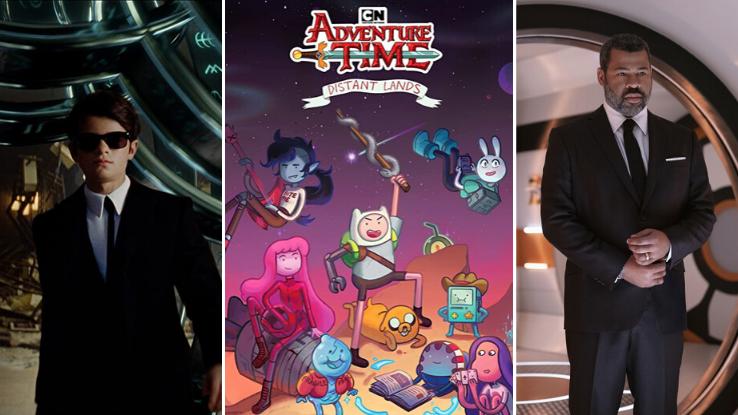 Do you wanna watch a doc, man? Good, because the only other new Disney+ content worth mentioning here is the six-part series Into the Unknown: Making Frozen II, which lets viewers see just how Elsa, Olaf and that cute-yet-bizarre fire lizard came to be. Other than that, Disney fans can tune into Percy Jackson and the Olympians: The Lightning Thief (ahead of the upcoming remake), the Phil Collins masterpiece Tarzan, the Disney history doc Walt & El Grupo and, for all you kids who just want to enjoy summer break, seasons and seasons of Schoolhouse Rock — VCR and TV on a rolling stand not included.
Looking to catch some big premieres outside of Disney+? June's got a pretty nice lineup, from the series finale of the Starz hit show Vida (technically on May 31) and the series premiere of Amazon Prime's drama about the 2015 FIFA corruption scandal, El Presidente (June 5), to a One Day at a Time animated special (Pop TV, June 16). Other season premieres worth tuning into include Doom Patrol (DC Universe, June 25), Jordan Peele's reboot of The Twilight Zone (CBS All Access, June 25) and Adventure Time: Distant Lands (HBO Max, June 25), a spinoff of the popular Cartoon Network show that stars anthropomorphic GameBoy BMO (Niki Yang).
Grab a Controller and Get Ready for June's Top Games and DLC
Without a doubt, Animal Crossing: New Horizons took March, April and May by storm. Even Square Enix's long-awaited epic Final Fantasy VII Remake took somewhat of a backseat — at least meme-wise — in comparison to Nintendo's meteorically successful sim game. So, the question remains: Will Animal Crossing come to dominate June as well?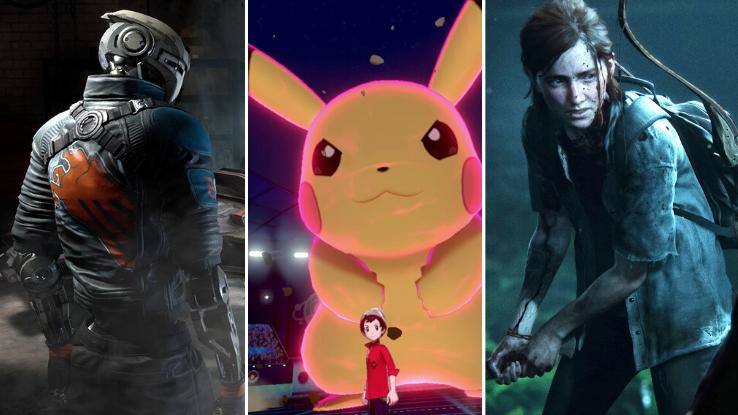 The Last of Us Part II (PlayStation 4): Picking up several years after Naughty Dog's survival-horror masterpiece The Last of Us left off, this sequel centers on Ellie (Ashley Johnson) — the "mature beyond her years" teen that smuggler Joel (Troy Baker), the player character, must escort out of Boston (and across a post-apocalyptic wasteland) in the first game. In Part II, Ellie must still outgun the creatures infected by a mutated strain of the Cordyceps fungus, but she's also up against a mysterious Christian cult. After facing several delays, a significant plot leak and some harsh criticism, the highly anticipated game will finally release on June 19.
Disintegration (PC, PlayStation 4, Xbox One): Set in a near-future, Disintegration is a sci-fi first-person shooter with real-time strategy elements. In it, you play as one of the Integrated — a person who had their brain removed and preserved in a robotic armature. Meant to be a temporary way to save humankind, the Integrated are seen by some as the future of humanity, and now a faction of them are hunting down the remaining humans. The player character, an Integrated named Romer, is an outlaw of sorts, set on protecting those who are being hunted.
The Outer Worlds (Nintendo Switch): In an alternate future that diverged in 1901 after U.S. President William McKinley was not assassinated at the Pan-American Exposition, the U.S. is hyper-corporate and class-centric — so much so that Earth's residents have been encouraged to colonize space. Previously released on other game systems, Outer Worlds allows the player to take on the role of Stranger, the sole surviving member of the spacecraft Hope crew who's drifting out in space. The year is 2355, and, finally, things are coming to a head with all these interstellar megacorporations…
Waking (Xbox One, PC): Billed as an emotional action/adventure game, Waking is a personal, specific journey shaped by player choice. Developers write, "Locked in the darkness of a coma, you dream. In the recesses of your mind, voices call you home, beckoning you towards the light and the void beyond. But it is not your time. Not yet." If that doesn't hook you, we're not sure what will.
Downloadable Content That Will Expand Your Horizons: Destiny 2, Season 11 (PC, PlayStation 4, Xbox One); Fortnite, Chapter 2, Season 3 (PC, PlayStation 4, Nintendo Switch, Xbox One); Pokémon: Sword and Pokémon: Shield — The Isle of Armor expansion (Nintendo Switch).
Must-Read Books That Will Keep You Turning the Pages
Whether you're navigating closures or staggered reopenings, it's clear that "beach reads" just won't have the same ring to it this year. Nonetheless, there are quite a few incredible books coming out in June — and you'd do well to add them to your summer reading list.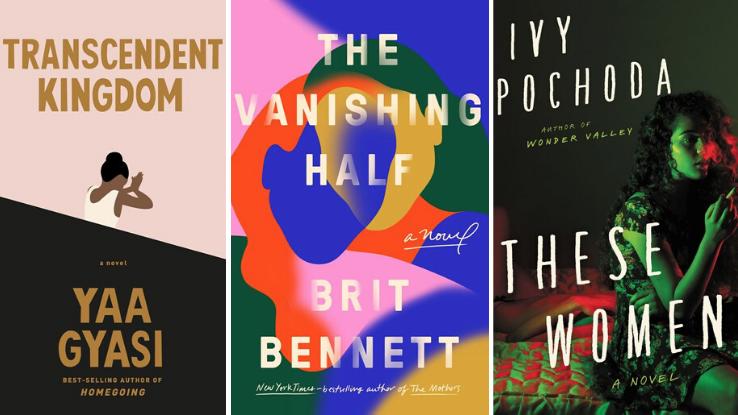 The Vanishing Half by Brit Bennett: New York Times bestselling author Brit Bennett has crafted a stunning novel about twin sisters who, despite being inseparable as children, choose to live in two very different worlds — one Black and one white. "Bennett's tone and style recalls James Baldwin and Jacqueline Woodson," writes Kiley Reid of The Wall Street Journal. "But it's especially reminiscent of Toni Morrison's 1970 debut novel, The Bluest Eye."
These Women by Ivy Pochoda: Award-winner Ivy Pochoda deftly crafts a serial killer story like no other in These Women. A literary thriller that's rife with female empowerment and driving for social change, Los Angeles Times notes that it "doesn't hinge on the killer's identity or the logistics of catching him. Instead, the central question is whether anyone will ever listen to the women, victims or survivors…. In fine-tuned and affecting prose, Pochoda captures the women's voices, the way they use cracked humor or street smarts as coping mechanisms."
Transcendent Kingdom by Yaa Gyasi: Bestselling author Yaa Gyasi follows up her debut novel with a raw and intimate novel about a Ghanaian family in Alabama who are impacted by the ongoing opioid epidemic when Nana, a gifted high school athlete, dies of a heroin overdose. His sister, Stanford PhD candidate Gifty, turns to both hard science and a faith she's struggled with in order to navigate the familial grief.
Queen's Peril by E.K. Johnston: E.K. Johnston, a veteran Star Wars author who penned both Ahsoka and Queen's Shadow, returns for her second novel about Padmé Amidala, Clone Wars-era Galactic Senator (and, of course, Anakin Skywalker's paramore). This YA novel jumps back, giving readers a glimpse into Padmé's time as Monarch of Naboo, just before the events of Star Wars: Episode I—The Phantom Menace.