We know, like with so many other things, Earth Day should be pretty much every day. But this April 22, let's get into the celebratory spirit. Let's remind ourselves how unique and extraordinary our home planet is. And let's remember why it's important that we take good care of Earth.
This focus is why we're bringing you this list of suggestions for movies and TV shows to watch in case you want to be more in touch with the environment.
Erin Brockovich (2000)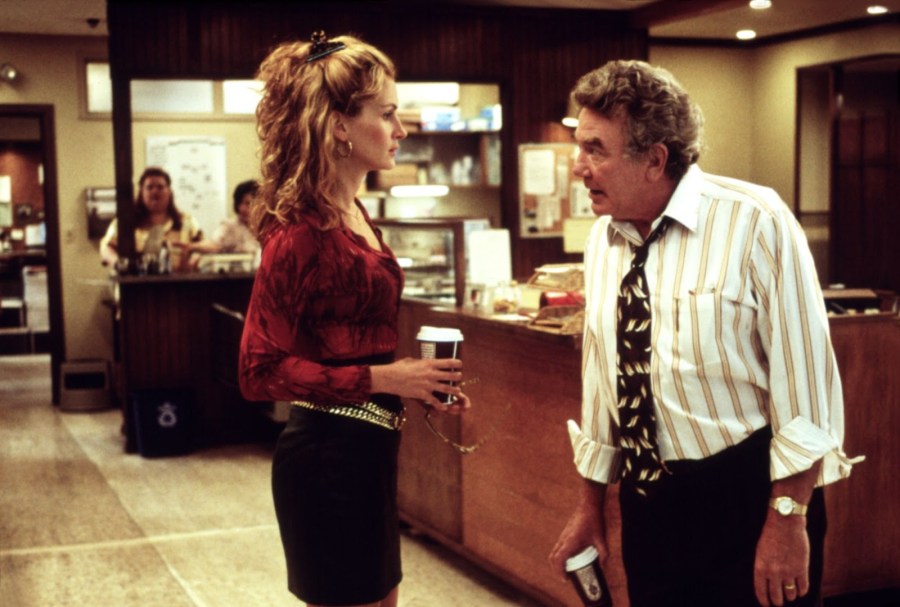 In 2021 a one-season show on ABC once again inspired by legal clerk and activist Erin Brockovich was prematurely canceled — Rebel with Katey Sagal in the defiant titular role — so it may be a good time to revisit Steven Soderbergh's 2000 film starring Julia Roberts.
The movie, based on true events, tells the 1993 story of Brockovich (Roberts) investigating the health impacts of the Hinkley groundwater contamination after some residents in the area complained that the utility company Pacific Gas and Electric (PG&E) had contaminated their drinking water with chromium.
Besides being an excellent legal drama film, Erin Brockovich also sheds light on the value of something as basic — yet not always available — as clean drinking water.
The Day After Tomorrow (2004)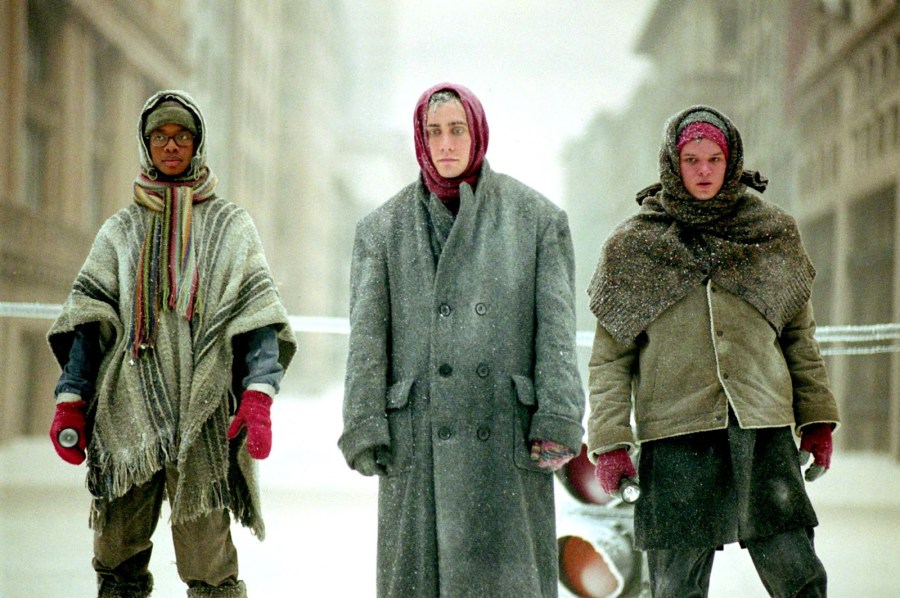 Master of Disaster Roland Emmerich (Independence Day) co-wrote and directed this movie in which a superstorm is the villain. Emmerich didn't shy away from the fact that The Day After Tomorrow — which stars Jake Gyllenhaal, Emmy Rossum and Dennis Quaid — was meant to poke at then-president George W. Bush and his administration for its climate change policy.
In the film, Quaid plays a scientist who studies weather patterns and realizes Earth is going to be thrown into another Ice Age. As with all Emmerich movies, spectacle is guaranteed. But that doesn't mean this title can't also make you think about the consequences of climate change.
You can also opt for a more recent take on the Emmerich disaster movie with this year's Moonfall, starring Halle Berry and Patrick Wilson as two astronauts charged with the colossal task of saving humanity after the Moon is knocked from its orbit and is weeks away from impacting Earth and destroying the planet.
An Inconvenient Truth (2006) & An Inconvenient Sequel: Truth to Power (2017)
Former Vice President Al Gore has long been a climate activist. He wrote and is prominently featured in the 2006 documentary An Inconvenient Truth and its 2017 follow-up An Inconvenient Sequel: Truth to Power.
An Inconvenient Truth follows Gore as he presents his educational slide show on the topic of climate change. The sequel exposes the progress made in environmental issues between the release of both films. It had a bittersweet ending and culminated in 2016 with the Paris Agreement. In the summer of 2017, briefly before the documentary was released, the Trump Administration announced its intention to withdraw from the Paris Agreement. President Joe Biden rejoined the Paris climate accord as one of his first actions in office in early 2021.
WALL·E (2008)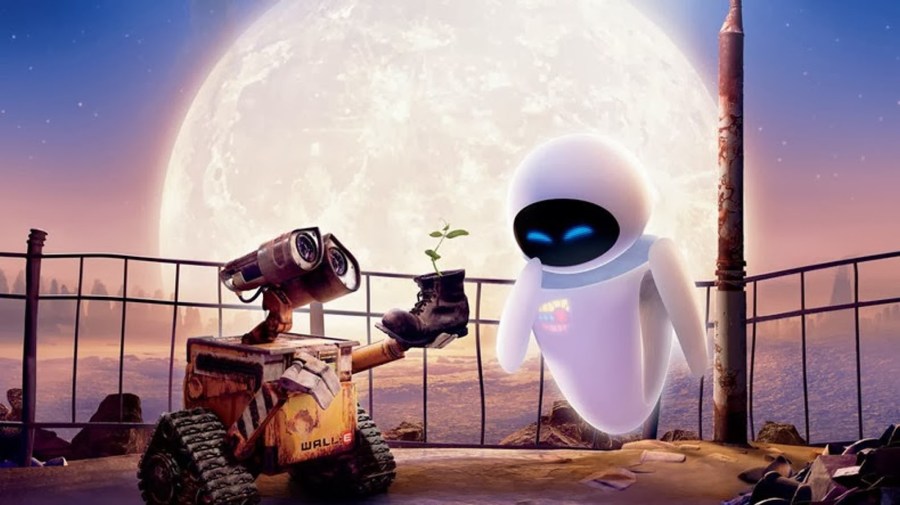 Nothing like a Pixar movie to take your mind off of things and relax, right? Not quite. At least not if the Pixar movie in question is this 2008 tale about a trash-compacting robot left on an uninhabitable Earth.
Of course, WALL·E is a love story and a very comedic tale about believing in oneself and doing the right thing. But it also paints quite the dire picture of what's in store for humanity if we remain glued to our devices' screens, wasting resources, buying new things and not paying any attention to our planet's needs.
Avatar (2009)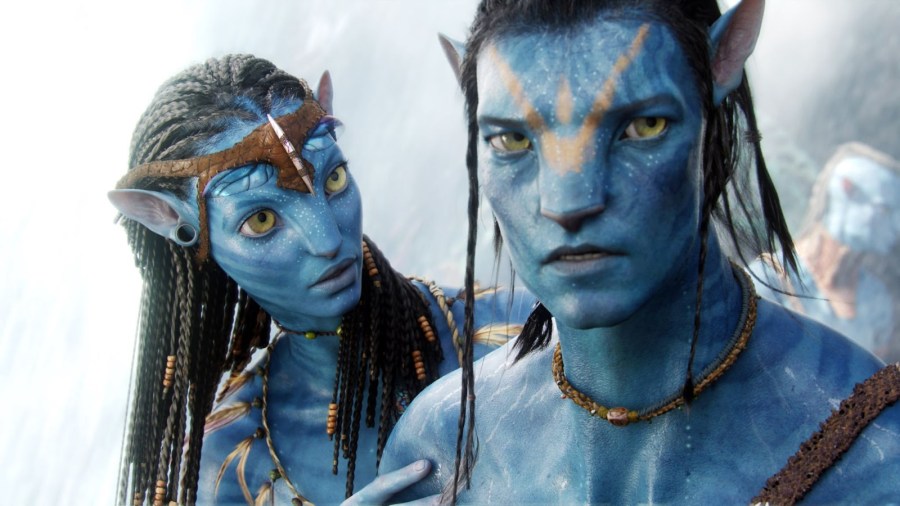 Considering there's an Avatar 2 coming to theaters this 2022, an Avatar 3 expected in 2024 and even an Avatar 4 and 5, we understand if you feel like checking out the original James Cameron film to refresh your memory.
Other than popularizing — at least for a while — 3D movies, the action-adventure film stars Sam Worthington and Zoe Saldaña as the blue-skinned habitants of Pandora. But Avatar can also be seen as a cautionary tale about the human colonization of a distant planet and the exploitation of its resources, even at the expense of its indigenous species.
Snowpiercer Film (2013) & Snowpiercer TV Show (2020-)
Two words are going to make you start thinking about being more environmentally conscious: protein blocks. That's the food fed to the lower-class tail-section passengers in Bong Joon-ho's (Parasite) English-language film with Chris Evans and Tilda Swinton, Snowpiercer. Not only do the protein blocks look completely unappetizing, but they're also made out of crushed insects. The movie — which comments on class and is set in a post-apocalyptic future overrun by the effects of climate change — tells the story of a never-stopping train carrying the only remaining living humans after Earth has frozen and become uninhabitable.
For a slightly lighter tone but an equally gripping story, opt for TNT's TV show set in the same universe and the same train, but with new characters played by Daveed Diggs and Jennifer Connelly.
Before the Flood (2016)
Actor and long-time environmentalist Leonardo DiCaprio hosts and produced this documentary film about the dramatic changes taking place around the world due to climate change.
Before the Flood follows DiCaprio across five continents and the Arctic as he speaks to scientists, world leaders, activists and locals to gain a better understanding of the issues at hand and investigate what can be done to prevent environmental catastrophes.
Leave No Trace (2018)
Indie filmmaker Debra Granik (Winter's Bone) has a way of telling small, intimate stories that affect us in very personal ways. Leave No Trace is a coming-of-age story about finding your place in the world and about how crushing and simply paralyzing mental illness can be.
But the film also carries a very powerful message in its title. And it portrays a father (Ben Foster) and his teenage daughter (Thomasin McKenzie) living off the grid in the forest. They can teach most of us a lot about how to exist in perfect harmony with nature.
Our Planet (2019)
Narrated by Sir David Attenborough, this eight-part Netflix documentary series explores the natural wonders of Planet Earth. Filmed in 50 countries across every continent, the show depicts some of the planet's remaining wilderness areas and their animal inhabitants.
Made in partnership with the wilderness-preservation non-governmental organization World Wildlife Fund, Our Planet makes a plea for conservation and the importance of maintaining the habitats of some of our companion species on Earth.
I Am Greta (2020) & Greta Thunberg: A Year to Change the World (2021)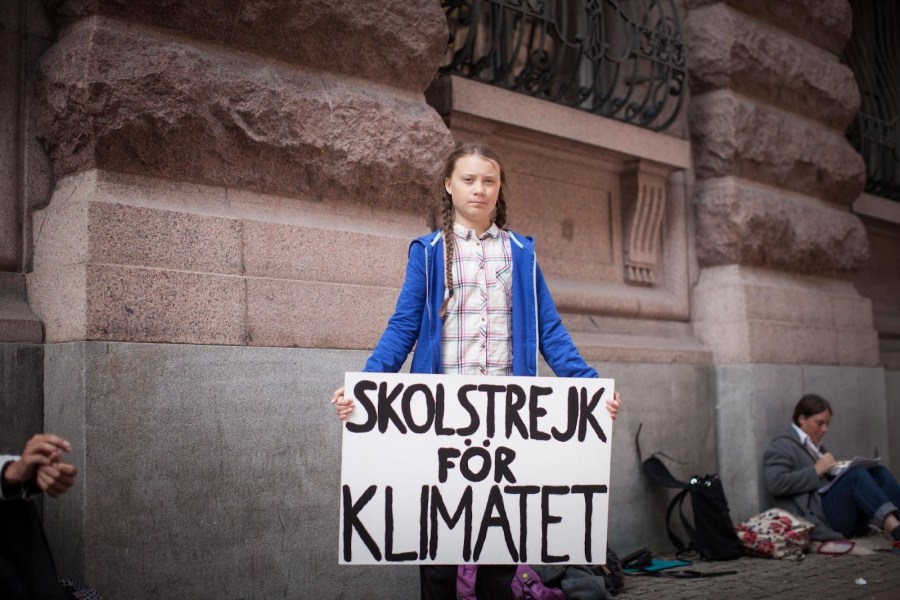 Swedish climate activist Greta Thunberg hardly needs a presentation. The 18 year old has become one of the most public faces in the fight for climate change awareness, having started the global climate strike movement Fridays for Future.
The Hulu documentary I Am Greta captures her in her early days as a teenager striking outside the Swedish Parliament, presents her at home with her family and finishes with her trip across the Atlantic Ocean to speak at the UN Climate Action Summit in New York.
Also on Hulu, you can find the three-episode documentary series Greta Thunberg: A Year to Change the World. The series takes viewers through Greta's voyage from North America to Madrid, where the UN climate conference was moved in early 2020. It also addresses how the activist had to put her plans on hold due to the COVID-19 pandemic.
Don't Look Up (2021)
This Netflix political satire co-written and directed by Adam McKay (The Big Short) was divisive upon its release in December of 2021 — lots of critics panned it but I actually liked it and the public was ultimately with me. It stars Jennifer Lawrence and Leonardo DiCaprio as two scientists who try to warn anyone who'll listen about a comet that's headed toward Earth and set to destroy everything and everyone in a little more than six months. And yet, the world doesn't necessarily want to listen to such dire prospects.
The movie also stars Meryl Streep as a U.S. President more obsessed with popularity polls than actually running the country. Other than being a commentary on our current dysfunctional relationship with fact and science, Don't Look Up is yet again a cautionary tale of what could happen if humanity was faced with the worst possible scenario and unable to rise to the occasion.
Our Great National Parks (2022)
Released to coincide with Earth Month 2022, this five-part Netflix series is narrated by President Barack Obama, who also executive produces. The docuseries invites the viewer to discover national parks and wild spaces around the world.
Each episode tells the story of a national park and centers the stories of its wildlife inhabitants. Spanning five continents, the show focuses on the Monterey Bay National Marine Sanctuary in California, Kenya's Tsavo National Park, the Chilean side of Patagonia and Indonesia's Gunung Leuser National Park.
And let me end this selection of titles, by throwing in a book as well: Elizabeth Kolbert's The Sixth Extinction: An Unnatural History, in which you'll learn about how extensively humans have altered life on Earth in an unprecedented way.