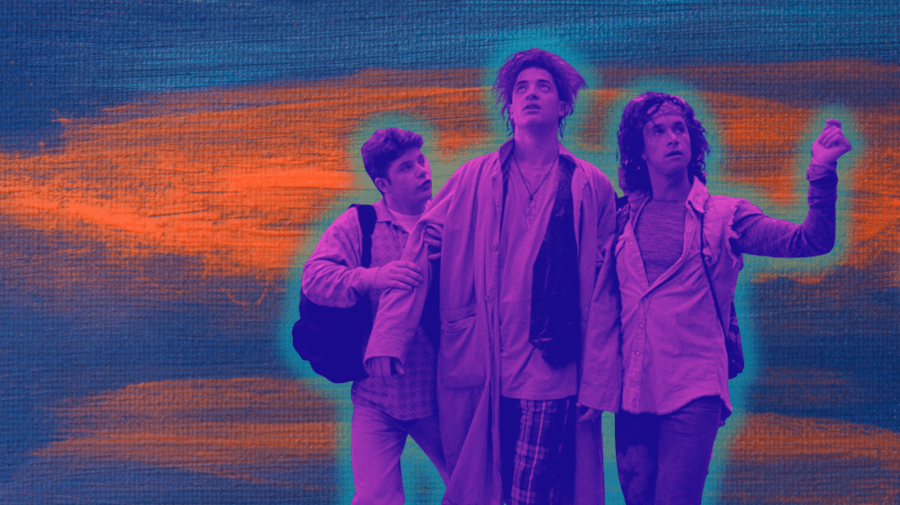 Movies are artifacts. Though they've only existed for around 125 years, the technology of motion pictures allows us to capture something about our times as we're living them. That's probably why movies are such a site of nostalgia — they give us a chance to time travel a little. Through the movies, we get to remember what it was like way back when.
That whole concept gets a little more wild when a movie involves a little bit of time-warping as part of its plot. Enter Encino Man, Les Mayfield's 1992 high school caveman comedy starring Sean Astin and — in their first, real starring roles — Brendan Fraser and Pauly Shore. Encino Man has the unique distinction of being about finding an artifact from a previous time while also now, after 30 years, being a kind of artifact of a previous time.
Since we're in the middle of a bit of a "Brenaissance" leading up to Fraser's major role in Martin Scorsese's upcoming drama Killers of the Flower Moon, let's take a look back at Encino Man, a silly, ridiculous and incredibly dated movie that's somehow still beloved even as it turns 30 (going on 30,000).
What's Encino Man About?
At first, Encino Man is a pretty typical high school comedy. It's the story of Dave (Sean Astin), a high school nerd in his senior year who's obsessed with becoming popular before he graduates. His plan involves trying to build — by himself — a swimming pool in his backyard in Encino, California. But then things take a turn. In the process of digging, Dave and his best friend Stoney (Pauly Shore) discover a prehistoric man encased in ice (Brendan Fraser).
Roll your eyes all you'd like, but Dave and Stoney haul the frozen man out of the ground and into Dave's garage where the unearthed man thaws and — miraculously and predictably — wakes up. After getting the bewildered fellow cleaned up, Dave convinces his folks that his new friend is an exchange student from Estonia named Linkavitch Chomofsky ("Link" for short). Hijinks ensue, and I won't spoil all the jokes, but suffice to say that the three guys teach each other a lot about life over the next hour or so.
Mostly, it's a movie about being yourself. Dave is so obsessed with being popular that he ends up trying to use Link for his own gains. Link, of course, is the one who becomes popular — entirely incapable of artifice, he has no choice but to be himself, and, as a result, everyone loves him. Stoney is the beating heart of the movie, constantly reminding Dave of the importance of friendship, and that friends don't use each other the way Dave is trying to use Link.
Everything comes to a head when Robyn (Megan Ward) — with whom Dave has been in love since childhood — decides she wants to go to the prom with Link, specifically because she wants to go with someone who's cool being himself. Don't worry though: things work out. Lessons get learned, everyone ends up back at Dave's for a pool party; it's all good.
What's Actually Good About Encino Man?
Okay, listen, I can't fully vouch for this movie beyond its being a fun, nostalgic cultural experience. Part of existing as a kind of artifact from the past is that the movie feels pretty dated. Like many '90s comedies, Encino Man contains language and attempts at humor that shouldn't have been funny then and really aren't funny now.
Still, there's a charming little core at the center of this movie. One of the unique things about it is that the main character isn't a good guy. Sean Astin's Dave is a jerk who only thinks about himself, and the movie finds itself veering away toward Link, Stoney, and Robyn as Dave slowly spirals into the nightmare of his own self-regard. It's sort of weird to admit this, maybe, but as someone who was a kid in 1992, I actually remember learning from this movie that I shouldn't try so hard to be popular. I remember watching this and thinking that it's actually cool to be yourself.
The other things this movie has going for it are its two star-making performances. First: Pauly Shore. It's a little hard to understand this now, but Pauly Shore was a box office star for a couple of years there in the early '90s. Encino Man, Son in Law (1993) and In the Army Now (1994) were hits, and Bio-Dome (1996) remains another kind of cult-favorite (a la Encino Man) to this day. Pauly only had one move though, and his stoner-doofus-with-a-heart-of-gold act definitely isn't for everyone.
Brendan Fraser, on the other hand, should get more credit for Encino Man. This was his first movie, and he was incredible in it even though he barely even had the chance to speak any words! He's just doing some seriously emotive work with his face, reacting with wide-eyed wonder to the world around him, and being generally charming at all times. He was somehow both incredibly handsome and incredibly funny looking. The degree of difficulty involved with making Encino Man anything beyond totally stupid was really high, and Fraser knocked it out of the park.
The "Brenaissance"
Fraser cranked out a bunch of movies over the rest of the '90s, some of them really awesome. Airheads (1994) and Blast from the Past (1999), in particular, give Fraser a chance to be really funny and charming in ways that recall his role in Encino Man. Sadly, most of his movies were box office failures. George of the Jungle (1997) and The Mummy (1999) were huge hits, but were widely panned by critics (though The Mummy has a cult following now). Basically, Brendan Fraser the gigantic movie star never really happened.
On the other hand, many of his box office failures somehow managed to remain beloved. I think it all goes back to something he captures at the very beginning of his career in Encino Man. There's an effortless kindness to his screen presence. You watch, and you just kind of like being with him, even if the material he's working with often falls short. Considering that, it probably shouldn't be surprising that he's having a bit of a moment right now.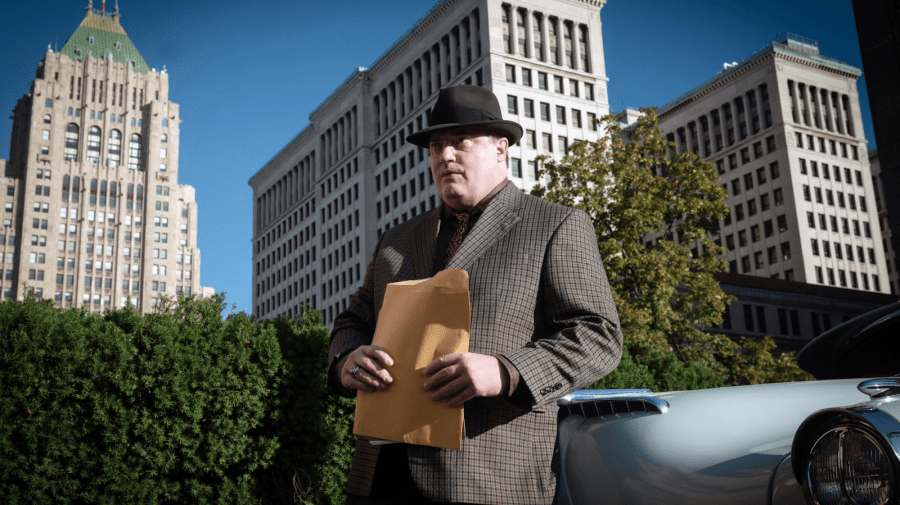 After attention-drawing roles in the FX series Trust in 2018 and the first three seasons of DC Comics' Doom Patrol, Fraser had a role as a kind of terrifying heavy in Steven Soderbergh's 2021 crime film No Sudden Move. He's following that up with some truly wild and exciting roles. He's starring as the DC villain Firefly in the upcoming Batgirl. He's already completed filming on two other major roles — the aforementioned Killers of the Flower Moon and Darren Aronofsky's upcoming drama The Whale, in which Fraser will play a 600-pound man named Charlie who tries to reconnect with his estranged teenage daughter.
Maybe it's nostalgia getting the better of me, but I'm truly excited to have the screen presence of Brendan Fraser back in my life. He's a unique actor, and it's fun to imagine the creative work that could come out of this so-called "Brenaissance." Hey, maybe we'll even get an Encino Man sequel at some point. I know I'll be ready for it.