I've been watching the first season of Julia on HBO Max since the series first premiered there, on March 31, and this Julia Child biopic has made me hungry. It's also made me want to cook again. And by that, I don't mean the batch cooking or meal planning that I tend to do on Sunday afternoons so that there's always a legume or quinoa salad ready for lunch during busy weekdays.
I mean the type of cooking that requires the table to be properly set, jazz music to be playing in the background and maybe even a bottle of wine to be uncorked. If there's anything that watching Julia is eliciting in me, it's to remember what a pleasure it can be to cook at home sometimes. I feel the pandemic — especially during the first months when I wasn't even ordering takeout and was preparing all meals — made me forget about it.
So I dusted off my old copy of Mastering the Art of French Cooking by Child, Simone Beck and Louisette Bertholle — I got it when Julie & Julia opened in theaters in the summer of 2009 — and I thought about revisiting some of the dishes they cook and reference in season one of this new show with Sarah Lancashire in the titular role.
Here are my main takeaway recipes from Julia's season one.
Omelette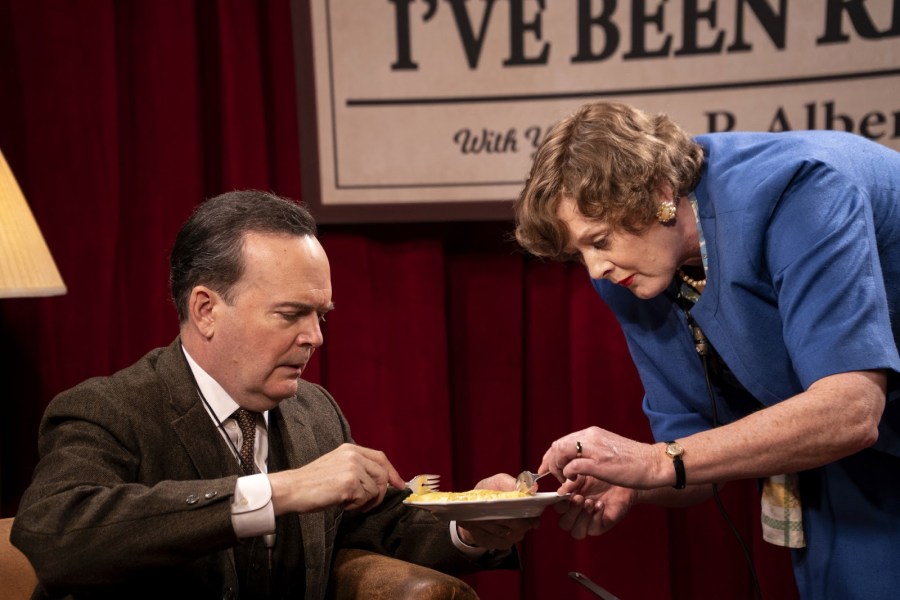 Cooking can be a time-consuming endeavor. Some of the dishes Julia tackles in the show take hours of preparation. In episode seven, she's even admonished by the feminist author of The Feminine Mystique, Betty Friedan (Tracee Chimo Pallero), about how her cooking program The French Chef has locked women in the kitchen, forcing them to produce elaborate dishes and leaving them no time for anything else, let alone a career.
Yet there are very simple things to cook in Child's cookbook too. If you just want to attempt one thing, go for the lightly coagulated eggs she cooks in the show's pilot. Her omelette only requires two or three eggs, a pinch of salt, a pinch of pepper, one tablespoon of butter — "A great omelette needs a great amount of butter," Julia quips during her omelette preparation in front of the cameras — and a good non-stick pan.
All in all, it shouldn't cook for more than 30 seconds, according to the authors of Mastering the Art of French Cooking. Don't overcook the eggs, since an omelette should be "tender and creamy inside." Plus, don't forget to garnish with some freshly chopped parsley.
Coq au vin
Child's recipe of chicken braised in red wine with onions, mushrooms and bacon could be fully cooked and plated in under an hour and a half — if you're a seasoned home chef. Bear in mind that the recipe specifies that in France this dish is accompanied by parsley potatoes. I couldn't find a recipe for that in Mastering but I'm going to say those should take around 15–20 minutes to boil, peel, cut and season with salt, a dash of extra virgin olive oil and parsley. I guess you could also throw some potatoes inside of the Instant Pot and let the multicooker do that part of the job for you.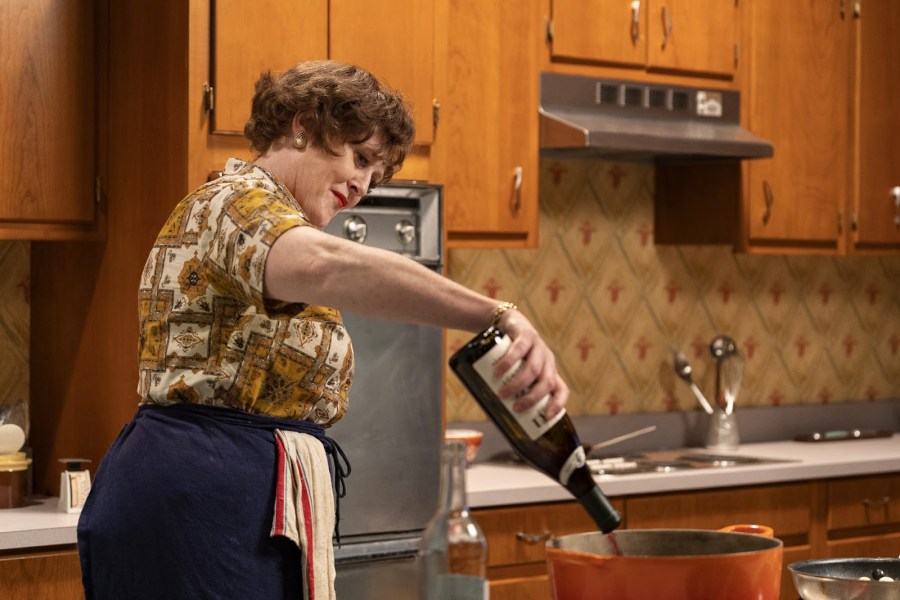 You'll still be faced with the need to procure a 3–4 ounce chunk of lean bacon and a 3-pound cut-up frying chicken. Once the bacon and chicken are browned inside of a casserole or dutch oven, you need to pour in ¼ cup of cognac and light it with a match. "Shake the casserole back and forth for several seconds until the flames subside," reads the recipe in Mastering the Art of French Cooking. And I'm certain such a procedure would trigger the fire alarm at my place.
Boeuf bourguignon
If the possibility of setting your kitchen aflame hasn't diminished your appetite, you can try this beef stew in red wine that also incorporates bacon, onions and mushrooms. The recipe is very similar to the coq au vin — minus the firing cognac, plus a few more hours of slowly simmering cooking time.
"It is certainly one of the most delicious beef dishes concocted by man," reads Mastering the Art of French Cooking's description of this elaborate dish, which is also one of Child's best-known recipes and was also dully featured in Julie & Julia. "Fortunately you can prepare it completely ahead, even a day in advance, and it only gains in flavor when reheated," it adds. So maybe the key to this dish is to plan ahead.
Soufflé au chocolat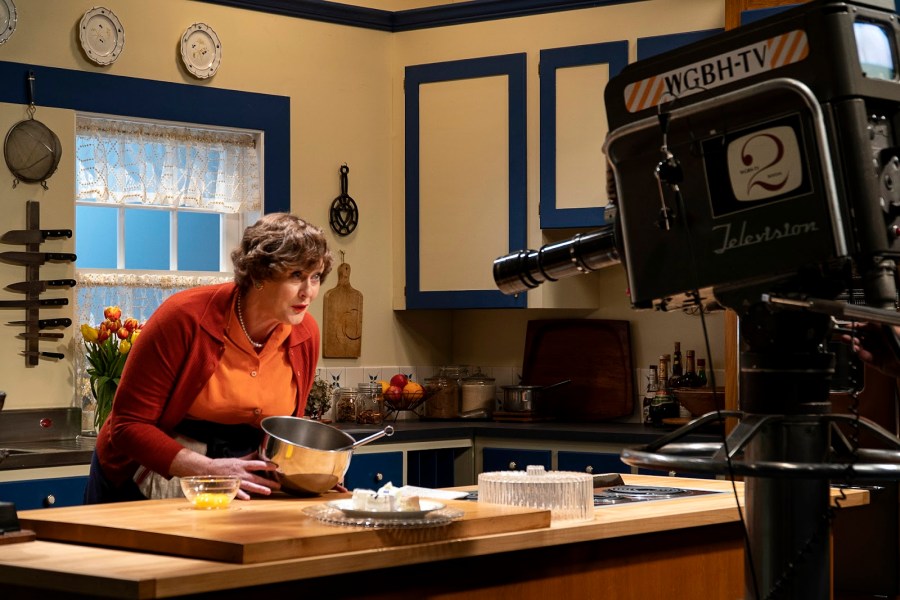 If there's one recipe on this list that I really feel like eating, it's this chocolate soufflé. But I fear I lack the patience and attention to detail necessary for baking such a delicate (and temperamental) dessert.
Even though my edition of Mastering the Art of French Cooking is from 2008, the book was first published in 1961 — and sometimes that shows. "One by one, whisk the egg yolks into the hot sauce, then the smoothly melted chocolate, and finally the vanilla," the chocolate soufflé recipe says. "Beat the egg whites and salt in a separate bowl until soft peaks are formed," it continues, and I wondered: Can I use my KitchenAid stand mixer instead? Apparently yes, but I still think this is the kind of dish only semi-professional bakers should attempt. 
"Soufflé is still creamy at the center when a skewer plunged down through a surface crack comes out slightly coated," adds the recipe. And I know I'd be the person to end with a deflated, overcooked soufflé.
Crêpes sucrés
In episode five of Julia's first season, Julia Child cooks crêpes Suzette during her visit to a taping of KQED's Good Day by the Bay in San Francisco. And she manages to make even the flambeing aspect of it look easy. But there are always simple crêpes sucrés for a less fiery version of the French dessert.
All you need is a batter of milk (or milk and water depending on how thick you want the batter to be), eggs, flour, butter and salt; a good crêpe pan, iron skillet or non-stick pan; and a spatula. You can make the crêpes sweet by adding sugar to the batter or simply sprinkling some honey on them once they're ready. And you can also make them savory, filled with cream cheese, spinach and mushrooms. Or get creative and decide on your own variation of crêpes and their fillings.
And even though it can be a bit daunting to flip a crêpe for the first time — "The first crêpe is a trial one to test out the consistency of your batter, the exact amount you need for the pan, and the heat," says Mastering the Art of French Cooking — I'd say, after the omelette, this is by far the most approachable dish in this selection and certainly the most versatile.
Let's get cooking, and bon appétit!