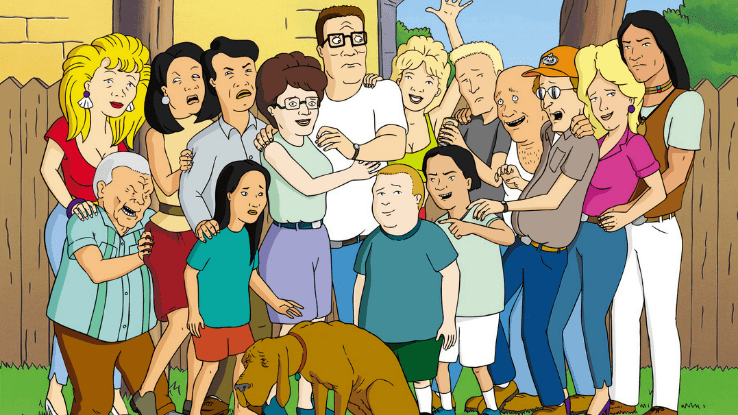 This year, King of the Hill celebrates its 25th anniversary. Originally airing from 1997–2009, the show is set to return — after all, what better way to celebrate the milestone than a full-on reboot on one of the most popular streaming services around? Along with its oft-revived peer, Futurama, the King of the Hill reboot will be arriving on Hulu in a couple of months. Like The Simpsons, both shows are now Disney properties, so who knows how the franchises will develop in the years to come.
But is a reboot of King of the Hill a good thing? Futurama has thrived in its many returns, incorporating timely elements like iPhones and alternative fuel sources into its plots. King of the Hill has yet to receive the revival treatment and that's a bit worrisome. The show has aged well and is widely beloved by fans across multiple generations. These days, both shows air in syndication on Adult Swim and continue to gain new fans, all while reminding old faithfuls of the show's greatness.

What separates King of the Hill from similar shows like The Simpsons and Family Guy is that the characters actually age and time does in fact move. At a time when cartoon continuity was a rarity, this — along with the show's forward-thinking storylines — kept fans coming back for 12 years. Now, as part of the "house of mouse", will King of the Hill make the same impact as it did in the late '90s?
Not much is known about the program's return, but show creators Mike Judge and Greg Daniels have confirmed there will be a time skip. It's great that the Emmy Award-winning series will be back in the hands of its creators, but will it still work? On one hand, a show about "everyday Americans" sounds like a breath of fresh air. But if not handled correctly, Arlen, Texas, may not be a place people want to return to for seasons to come. So, let's take a closer look at some of King of the Hill's key elements and we'll tell you exactly "hwat" we mean.
Is Recasting Luanne Disrespectful to Brittany Murphy?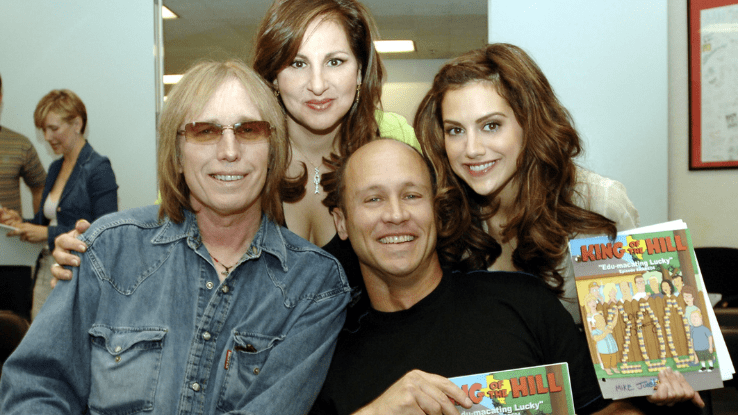 If Luanne Platter returns to Arlen, or wherever King of the Hill takes place going forward, she'll need to be recast. Brittany Murphy originated the role in 1997 and voiced the infamous niece until the show's cancellation in 2009. Murphy tragically passed away two months after the airing of the show's final episode. And Tom Petty, who voiced Luanne's husband Lucky, has also since passed away.
Hulu could easily find worthy replacements for these actors, but do they need to? Both actors passed away due to drug-related causes, so perhaps not including them in the reboot would bring awareness to these tragic events; Murphy and Petty's absences could be felt in an Arlen without Luanne and Lucky.
Much of King of the Hill's final season dealt with Luanne's adjustment to parenthood. Luanne was Peggy Hill's niece, but filled a daughter-like role for Peggy and Hank. The main characters guided Luanne through college and other "adulting" milestones throughout the show's run.
Peggy and Hank always wanted more children but couldn't have them due to Hank's infertility. Gracie, Luanne's daughter, could fit well into the family, no matter the dynamic. Born in 2009, Gracie would bring much-needed Gen Z energy, helping to modernize the show. And Gracie would be nearly the same age as Bobby Hill at the time of the original show's start — a real full-circle moment.
Bobby Hill is a Great Problem to Have 
A Millennial icon, Bobby Hill lives on through memes and merch that show his likeness and most quotable lines. Named one of TV Guide's "50 Greatest Cartoon Characters of All Time", there's a lot of pressure that comes with rebooting someone so popular and iconic. No matter how much time passes in this universe, Bobby will have changed in some way.
Bobby's father/son relationship with Hank is one of the most beloved aspects of the show. The two characters share wildly different interests, yet always find a way to support each other. Will an older Bobby Hill be able to bring the same camp and kindness from his original run? Sometimes more effeminate than a boy was expected to be at the time and always trying to make people laugh, the character may be tough to update.
Since he defies so many social norms, many people read Bobby as a queer-coded character. Bobby has dated female characters, and that's something that writers can work with, too. Since the character leads with kindness and humor, he would an amazing straight ally if creators (or the network) don't want to "queer him."
Maybe Bobby will feel left behind by certain institutions or somehow find himself within intense conspiracy theory circles like that of the "Flat Earthers". A lot can be done with Bobby, but the pressure is definitely on to develop the character well. We're hopeful for at least one "dangit, Bobby" from his father, Hank.

The Questionmark of Joseph's Indigenous Heritage 
The inclusion of Indigenous people is one reason why King of the Hill still holds up today. Rarámuri actor Jonathan Joss voiced John Redcorn, a healer and active member of the Arlen community. It's unclear whether John's illegitimate son, Joseph, knows for sure that he's John's son, but Dale, who's married to Joseph's mother, definitely doesn't know that Joseph is actually John's son.
In the era of the at-home DNA test, and during a time when conversations about race and identity are more common than ever, this recurring joke is somehow an even larger elephant in the room. Amid today's more visible social justice efforts, like the Land Back Movement, Joseph's heritage is a ball we really hope doesn't get dropped. We'd prefer to see the athletic-yet-awkward character be aware of his roots, even if it means ending a long-running gag.
The Social Issues of Tomorrow, Not Yesterday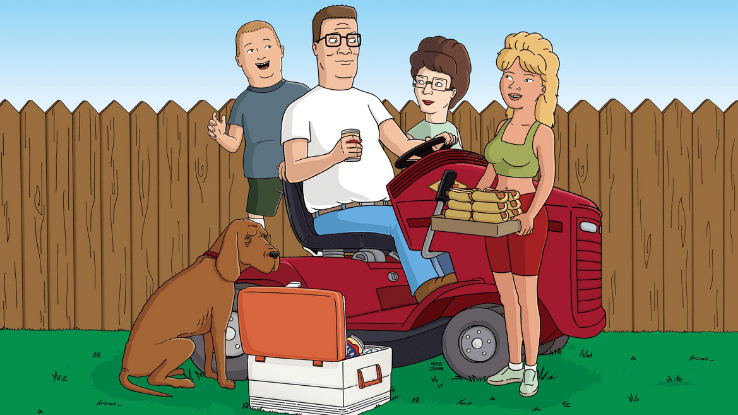 During the summer of 2020, when people were taking to the streets in unprecedented numbers to protest racial injustices, a massive debate emerged regarding King of the Hill's main character, Hank Hill. People went back and forth on whether or not Hank would have voted for Donald Trump. After all, Hank famously spent an entire episode contemplating whether or not he should vote for George W. Bush in 2000 after shaking the former Governor of Texas's hand.
The show's creators could easily create an hour-long special on that topic. They could also cover the COVID-19 pandemic, the vaccination process, and other aspects of life that were "so 2020". While it would be nice to see the show's take on different issues that have come to light since its 2009 cancellation, do we really need to relive the last decade's worst moments? King of the Hill's strength has always been covering issues that weren't being talked about openly, like sex education, body diversity, racial dynamics and so much more. 
While the show was airing, Instagram hadn't yet been created. The world is certainly different now, but the show is in great hands, which gives us hope. King of the Hill's creators, Mike Judge and Greg Daniels, have been busy since their Arlen days, working on popular shows like Parks and Recreation, Space Force and Silicon Valley. With several new social satires under their belts, the 2020s can also be filled with endless King of the Hill laughter, so long as the creative team brings their A-games.