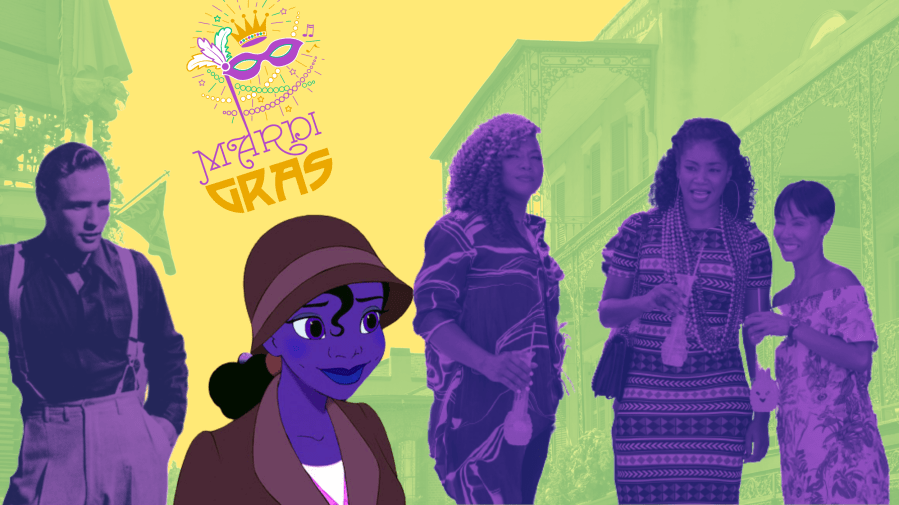 Can't make it down to New Orleans for Mardi Gras? Celebrate The Big Easy with some of the best movies and TV shows set in New Orleans instead. We've rounded up a collection of movies from a variety of different genres, each of which captures the spirit of NOLA. From hilarious comedies to vampire-filled fantasies, each of these tales is sure to get you into the Mardi Gras mindset in no time. 
Go Old School With NOLA Classics
A Streetcar Named Desire (1951)
This 1951 film adaptation of Tennessee Williams' classic play stars Hollywood icon Marlon Brando as Stanley Kowalski and Vivien Leigh as his unstable sister-in-law Blanche DuBois. While much of the film was actually filmed in Los Angeles, the cast does an excellent job of capturing the thick summer atmosphere and cramped living arrangements of the old-school French Quarter. Leigh and Brando serve as a melodramatic metaphor for what happens when Southern charm collides with the darker parts of humanity. 
The Big Easy (1986)
This fun '80s flick stars Dennis Quaid as a streetwise New Orleans cop who falls for an uncompromising district attorney played by Ellen Barkin. Set in the midst of a war between the morally questionable police force and a local gang, we learn how the lines between right and wrong aren't always so straightforward. True to its name, the movie manages to capture the magic of New Orleans as it rambles along at a slow but simmering pace in developing the story's characters. 
Embark on Action-Packed New Orleans Adventures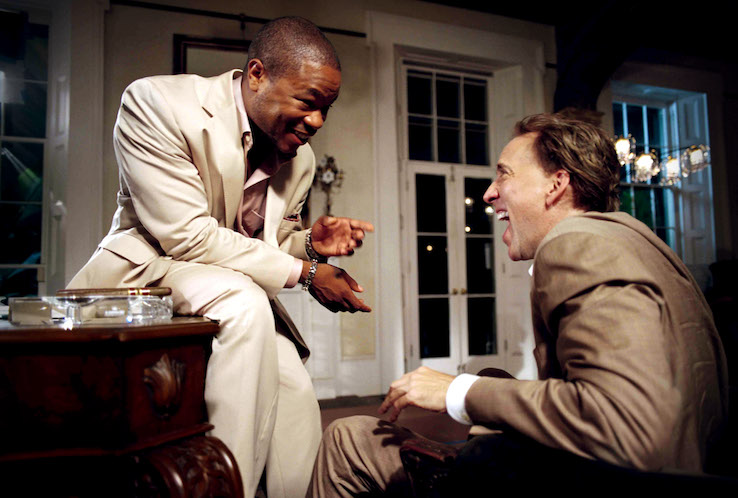 Deja Vu (2006)
Want to combine the fun of New Orleans with the thrill of great action? Deja Vu features Denzel Washington as an ATF agent hunting down the terrorist responsible for a recent ferry bombing. When he's clued into a piece of top-secret government technology that's capable of bending time backward, he can't help but explore the implications for law enforcement.
Bad Lieutenant: Port of Call New Orleans (2009)
This star-studded crime drama stars Nicolas Cage as Terence McDonagh, a cop struggling with a painkiller addiction due to an injury he sustained during Hurricane Katrina. As McDonagh attempts to solve a series of murders, he discovers that simply maintaining his mental health may turn out to be an even bigger challenge. 
Contemplate the Delta's Best Dramas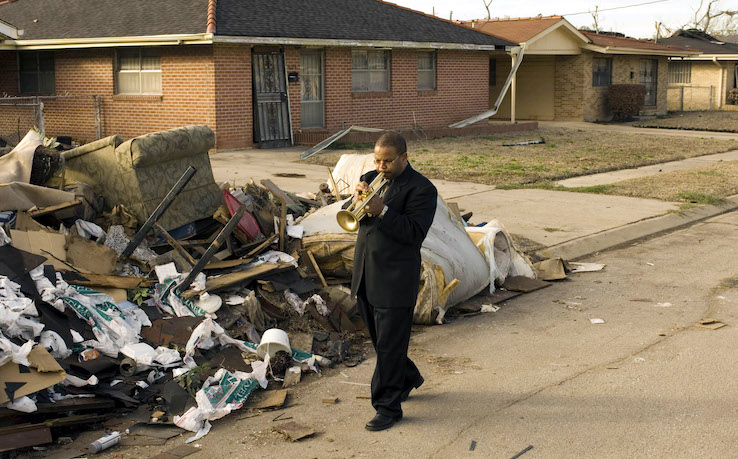 The Curious Case of Benjamin Button (2008)
Brad Pitt stars as Benjamin Button, a man who's born old and ages backward, in the Oscar-winning film adaptation of F. Scott Fitzgerald's short story of the same name. Much of the movie was filmed in New Orleans and showcases sites such as the historic Nolan house, which was built in 1832. The film features New Orleans in a variety of eras, ranging from the days of Katrina to post-WWI.
When the Levees Broke: A Requiem in Four Acts (2006)
In 2005, the nation watched in horror as Hurricane Katrina, one of the worst natural disasters in U.S. history, swept through New Orleans. Spike Lee's docuseries gives viewers a candid look at what Variety calls "a perfect storm of catastrophic weather, human error, socioeconomic inequity, and bureaucratic dysfunction." Look no further than this series for a front-line view of how the storm affected the people of New Orleans and sparked outrage across the nation. 
Celebrate the Sounds of New Orleans With Magical Musicals
King Creole (1958)
A musical set in the South that stars Elvis Presley? Why not? This classic features Elvis as a young man who finds his future derailed after a fight in the schoolyard at his high school. As he struggles to figure out how to support himself and his unemployed dad, he's saved from a life of crime by a club owner who offers him a job as a singer. King Creole blends action, romance and, of course, the music of Elvis into a fun-filled musical romp through NOLA in the 1950s. 
The Princess and the Frog (2009)
Set in a gorgeously animated version of NOLA, this Disney film follows the adventures of a young girl named Tiana who dreams of one day being able to open the best restaurant in all of New Orleans. Her plans are thrown for a loop when she meets Prince Naveen, who recently had the misfortune of being turned into a frog. The two embark on an adventure that beautifully blends both the rich culture and the music of New Orleans.
Get Supernatural With Spooky Southern Fantasies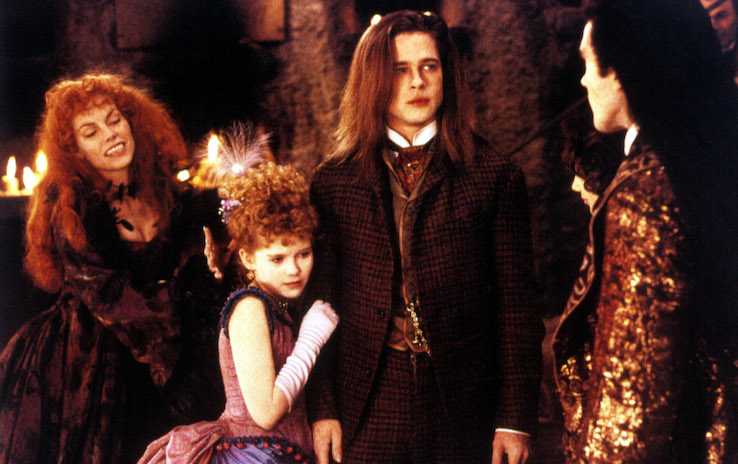 Interview With the Vampire (1994)
There's something about New Orleans that lends itself to the kind of gothic fantasy that fuels this film adaptation of Anne Rice's celebrated novel. Brad Pitt plays Louis, a vampire who recounts his life story to a biographer. Throughout his tale, he reveals how he was turned in the 18th century by Lestat (Tom Cruise), his violent maker whom he can't seem to escape. Along the way, the two add a young girl (played by a young Kirsten Dunst) to their clan, which ultimately serves to only breed more conflict.
The Originals (2013–2018)
Can't get enough of otherworldly creatures lurking through the bayou? Check out The Originals, a CW spin-off of The Vampire Diaries. The series begins in New Orleans in the early 1900s and centers around a family of vampires who originally helped build the city. As tensions mount in the supernatural community, witches, werewolves, and vampires alike clash in an effort to further their political standing and agendas.
Laugh Out Loud With Cajun Comedies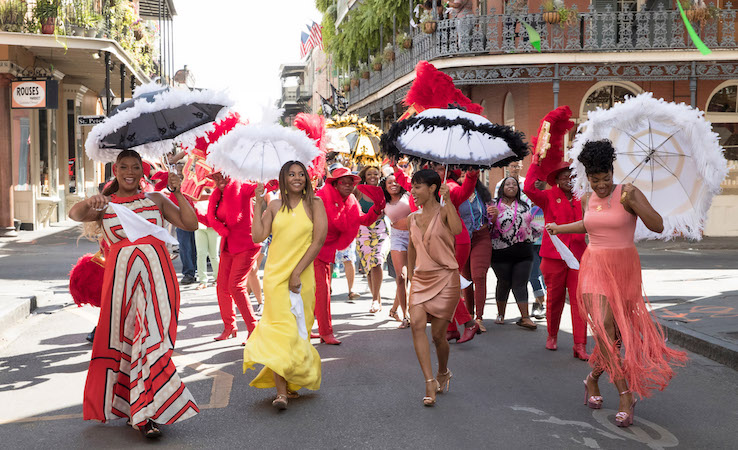 Girl's Trip (2017)
Amid all the booze that flows through New Orleans' annual Mardi Gras celebration, it's a wonder that more comedies haven't been made about the antics that inevitably result. This hysterical movie stars Regina Hall, Queen Latifah, Tiffany Haddish and Jada Pinkett Smith as four friends who head to NOLA to rekindle their long-time friendship. Along the way, they find themselves faced with a series of hilarious obstacles as they rediscover their bond and entertain new romances. 
The Haunted Hathaways (2014–2015)
If you're looking for something fun to watch with the kids, check out this Nickelodeon sitcom. The story centers on a mom who relocates her daughters to New Orleans, only to realize that their new house is already occupied by the ghosts of a dead jazz musician and his sons. Hilarity ensues as the two families attempt to figure out a way to share the house without interfering in each other's lives…or afterlives.