With the coronavirus pandemic still sweeping the world, many people are choosing to remain safely tucked away indoors. As a result, they're looking for indoor forms of entertainment, and that's turning into a windfall of profits for streaming services, particularly those with ad-free offerings like Netflix and Hulu. NBCUniversal's long-awaited streaming service, Peacock, is one of the latest streaming contenders, and it's definitely picking up steam.
Does the market have room for another big player? Well, Peacock promises to offer past and current NBC programming as well as movies and some original shows, so it certainly has some value. Not to mention, the service had more than 10 million signups in its first three months of streaming — a number the service's CEO says has exceeded all expectations and projections. Let's take a look at what you can expect from the platform.
The Nitty-Gritty on Peacock
The name for the service comes from NBC's famous logo and mascot, which have been used since 1956. (Remember the "Proud as a Peacock" slogan from a few years ago?) Peacock offers multiple tiers of service, including a free limited access plan; Peacock Premium, an all-inclusive plan for around $5 a month with ads; and Peacock Premium Plus, an all-inclusive plan without ads for a higher rate of about $10 a month.
Peacock Free offers thousands of hours of programming, including next-day access to current episodes of first-year NBC shows, movies from Universal Studios and DreamWorks, daily news, sports shows and other curated content. The big catch that comes with the free tier is that only select episodes of the original shows developed by NBC are available. Additionally, viewers don't have access to all of NBC's network content on the free version of Peacock.
The premium tiers, on the other hand, include twice the amount of content available on the free services and provide access to all original content. For current Comcast X1 and Flex subscribers, the premium version of the service is available at a discount — possibly free, depending on the current promotion. That means you might be able to watch Peacock with advertisements for free and then pay around $5 if you want to stream without ads. NBC plans to finalize additional partnerships in the future that will allow it to offer similar discounts to even more customers.
Brand New Finds and Enduring Favorites
Beyond price, the big question for most viewers is what they can expect to watch on Peacock. The 2020 Olympics were supposed to be a big part of the Peacock launch, but those plans were derailed by the postponement of the Olympic Games until 2021. Of course, the network still has plenty of other enjoyable content for viewers. It's currently airing many popular shows (past and present), including classic comedies like Parks and Recreation and 30 Rock as well as critically acclaimed dramas like Law & Order, Friday Night Lights and Downton Abbey.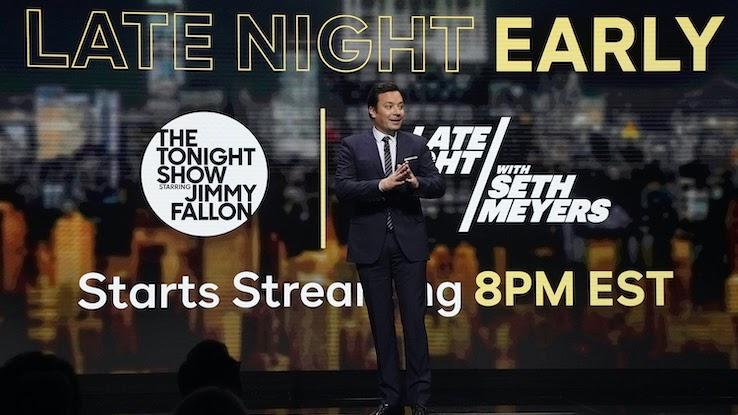 The slate of former blockbuster films includes beloved franchises like Jurassic Park, Back to the Future and The Fast & The Furious. Another perk of premium membership is early access to NBC's late-night talk shows. The Tonight Show Starring Jimmy Fallon streams early on Peacock at 8 p.m. ET, followed by Late Night with Seth Meyers at 9 p.m. ET. That means fans of the shows who normally lose sleep to watch them both can get to bed much earlier — not a bad perk.
Unfortunately, only a few of Peacock's original shows were available on the launch date in April 2020, but more original content has been released since then. Two of the most anticipated upcoming shows include the reboots of Saved by the Bell (starring Mario Lopez and Elizabeth Berkley) and Punky Brewster, which stars Soleil Moon Frye as an adult version of the titular character. Other new shows recently released or coming soon to Peacock include dramas Brave New World, starring Demi Moore, and Dr. Death, starring Alec Baldwin, Jamie Dornan and Christian Slater.
Need a laugh? Comedies include Rutherford Falls, co-created by Mike Schur, Sierra Teller Ornelas and Ed Helms, who also has a starring role in the show. Rashida Jones is heading a comedy pilot of her own called Straight Talk, starring Jada Pinkett Smith, Tina Fey, Amy Poehler, Norman Lear and Mindy Kaling. Clearly, a lot of star power will be a huge benefit for Peacock.
Powering Up Peacock Technology
Now that you're primed and ready to check out what Peacock has to offer, you need to know how to tune in. The service supports streaming on Apple and Android devices through an app available for iPhones, iPads, Apple TV and the full complement of Android phones and tablets. You can also stream on Microsoft's Xbox consoles and Sony's PlayStation consoles using an app available through the Microsoft Store and the PlayStation Store.
Xfinity X1 cable customers and Flex streaming customers had the capability to watch Peacock through their respective service boxes from the beginning. Since launch, the network has also added streaming capability to Android TVs, including Sony Bravia, LG Smart TVs, a variety of set-top boxes and popular streaming devices like Chromecast. Customers who want to watch on their computers can do so from Chrome, Firefox, Edge and Safari browsers. The service is expected to ultimately include most major providers and devices to reach more customers.
If you're wondering what will happen to all the NBC shows that are currently streaming on Hulu, those shows will remain on that service for now. NBC has had a streaming partnership with Hulu for many years, and Comcast NBCUniversal made a deal with Disney — the majority owner of Hulu — to give Disney full control of the content with the stipulation that NBC shows could air on Hulu and Peacock at the same time. When that deal expires in two years, NBC is likely to renegotiate the terms and could potentially remove NBC content from Hulu at that point.
Is Adding Yet Another Streaming Service Worth It?
Peacock has an attractive price point that falls in line with other streaming services. In comparison, Hulu's basic tier with ads is around $6 a month, and its premium service without ads is just shy of $12 a month. Hulu's parent company, Disney, bundles Hulu with Disney+ and ESPN+ for a discount-worthy price of just under $13 a month. Otherwise, Disney+ runs about $7 a month, and ESPN+ runs close to $6.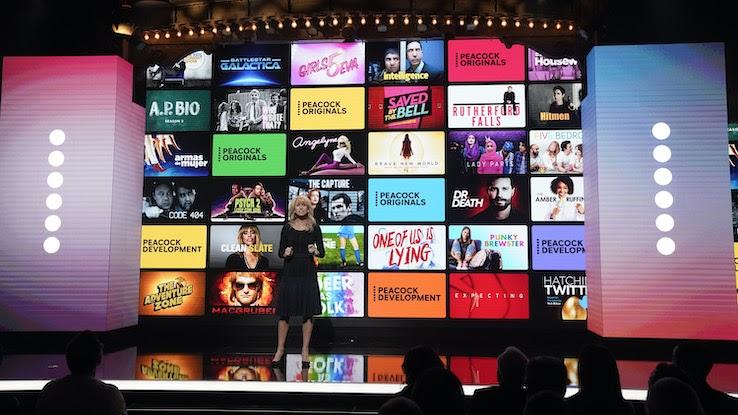 CBS All Access, another major network's attempt at snagging a share of the streaming market, charges $6 to watch content with advertising and $10 for the ad-free version. Netflix, which has never had ads, offers its most basic option with a single line of streaming for $9 a month, while its more popular plan with streaming for multiple devices costs $13 a month. Newcomer HBO Max has a heftier price tag at $15 a month, but it also doesn't have advertising.
Ultimately, it's up to you to decide if the price is right — and worth it — for the content Peacock provides. If you're a big fan of NBC programming, Hulu does offer NBC shows and an NBC channel that you can subscribe to for an additional fee. If you purchase Hulu's Hulu + Live TV option, you gain live local access to NBC, but it isn't actually a great deal. Hulu + Live TV costs a whopping $55 a month, mostly because it provides access to additional channels, so if you're only interested in watching NBC, Peacock is definitely a better option, financially speaking. 
Although the coronavirus pandemic caused delays in the creation of some of the network's planned original content, many shows have started to make their appearance. NBC executives are optimistic that the service will be going "full stream" ahead by next year.