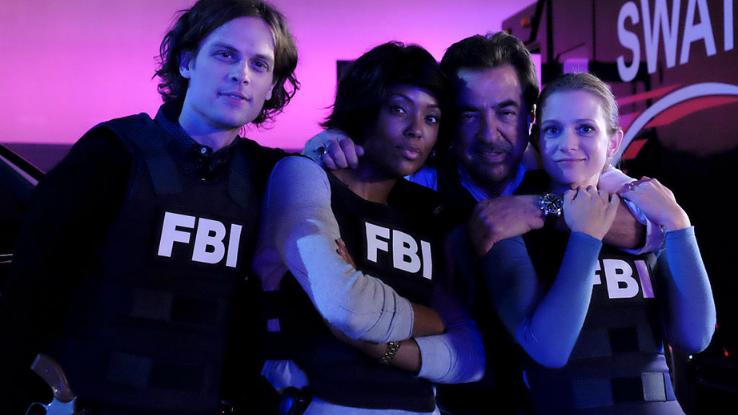 We always love watching TV, but when a crisis like the COVID-19 coronavirus pandemic hits, we watch even more TV than usual — minus all the guilt! Binge watching has massively increased in volume, and viewers are constantly looking for new shows to watch. Fortunately, many great TV options are out there, just waiting to be discovered.
However, some popular shows will be coming to an end when their current season wraps. Scared to see if your favorites will be gone for good or coming back for more? Here's a look at some of the popular series that have already been renewed or canceled for 2020. Be prepared to celebrate — or cry! Good luck!
Editor's Note: check out our roundup of the 29 Most Anticipated TV Shows of 2022.
The Handmaid's Tale: Renewed
The Handmaid's Tale has been renewed for a fourth season and will air on Hulu in the fall of 2020. The dystopian series, starring Elisabeth Moss, has won tons of awards since its release, so it's not surprising that the show will go on. Fans just can't seem to get enough of this scary nightmare version of a future.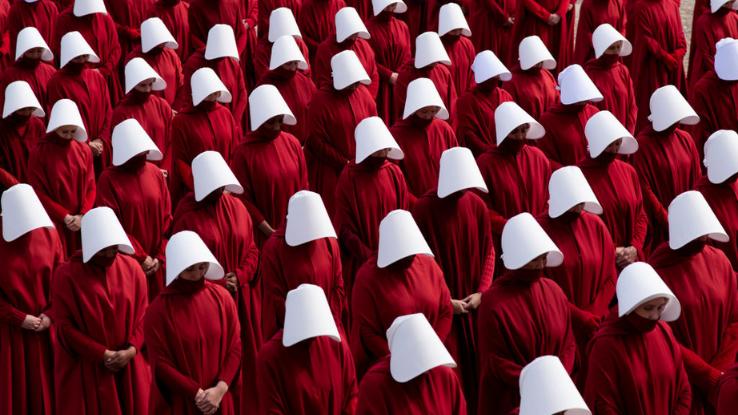 Originally, The Handmaid's Tale was a 1980's novel by Margaret Atwood. Its adaptation into a series comprised season one only. Later seasons have featured entirely new stories that merely added on to what Atwood started.
Modern Family: Canceled
Season 11 of Modern Family marks the end of an era in 2020, as the much-loved show comes to a close. The sitcom became widely popular because of its fresh take on what a standard family looks like in the U.S. today. Stars Ed O'Neill, Sofia Vergara, Julie Bowen and Ty Burrell brought audiences many laughs over the years.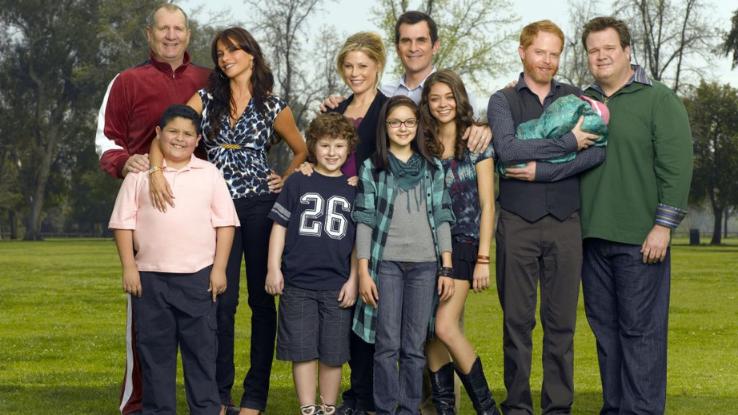 Modern Family follows three households that are all part of one family. It includes an older man who marries a younger, attractive Colombian immigrant who already has a son; the man's daughter, who lives with her quirky husband and their three kids; and the man's gay son and his husband and their adopted daughter.
It's Always Sunny in Philadelphia: Renewed
It's Always Sunny in Philadelphia has developed a sort of cult following over the years, and there is still no end in sight. The show, which began in 2005, has now been renewed for a 15th season, setting a record for the longest running, live-action comedy series.
What began as a relatively low-budget show that spent only $550,000 per episode has turned into something a bit more expensive these days at $2 million an episode. The creators of the show, Rob McElhenney and Glenn Howerton, are two of its main characters, alongside Charlie Day, Kaitlin Olson and Danny DeVito.
Homeland: Canceled
The eighth season of Homeland was its last, but it had a good run with a large following, picking up lots of steam since it was released in 2011. The spy thriller series starring Claire Danes and Damian Lewis earned six Emmy awards throughout the years.
Danes starred as Carrie Mathison, Homeland's CIA agent and one spectacular leading lady. During her time on the show, she became one of the highest paid actresses on television. At first, the show focused on Mathison tracking down an American prisoner who was suspected of joining Al-Qaeda, and it evolved from there.
Stranger Things: Renewed
The internationally popular Stranger Things has had fans perched on the edges of their couches for three seasons since it originally aired in 2016. Back by hugely popular demand, it has now been renewed for a fourth season. The first season in particular had fans enthralled from the first to the last episode.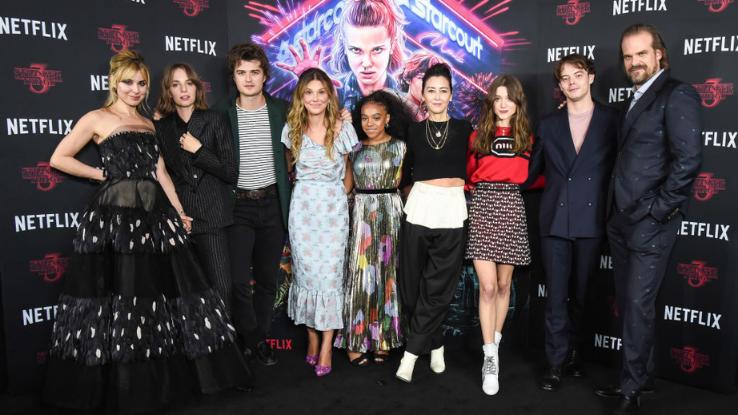 Stranger Things is an 80's throwback, and fans love the nostalgia of the vibe. The majority of the cast is young, as the show centers around five young teenagers fighting against the evils of both their world and other dimensions.
The Big Bang Theory: Canceled
It was with great sadness that diehard fans grudgingly accepted that The Big Bang Theory was ending. The season 12 series finale aired in 2019. Audiences around the world who fell in love with Sheldon, Penny, Howard, Raj and Leonard had no choice but to say goodbye to these beloved characters.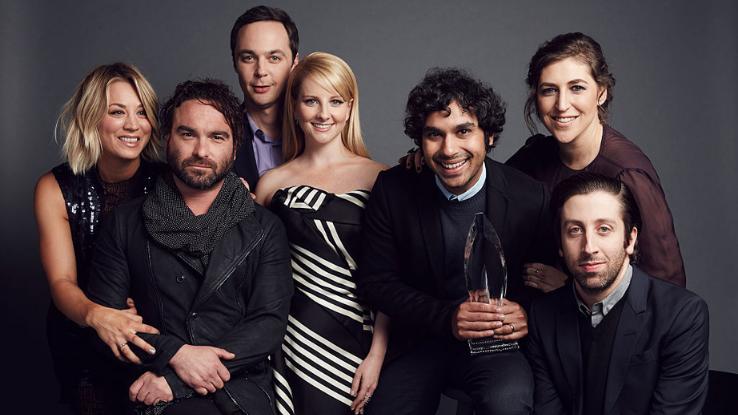 The brainy, quirky characters and the show's hilariously intelligent plot were undoubtedly what attracted some truly impressive cameos, including the brilliant Stephen Hawking. By the end of its run, the five main cast members were making $1 million each episode.
Black Mirror: Renewed
What started as a dark British science-fiction anthology series was later picked up by Netflix and expanded. The emotionally thrilling, high-tech series Black Mirror will be back for a sixth season in 2020. Despite the fact that the cast rotates every episode and the show has no continuous plot — certainly bizarre characteristics, even on modern TV — Black Mirror continues to do well season after season.
Many of the episodes offer a look into the possible future, based on the horrible or downright crazy places technology may one day take us. Perhaps Black Mirror's dark realism is what keeps people coming back for more.
Suits: Canceled
The standard law drama concept was made new again by Suits' unique premise and the outstanding performances of its two main actors, Gabriel Macht and Patrick J. Adams. Adams' character, a college dropout, somehow ends up making it as a star lawyer — without a law degree.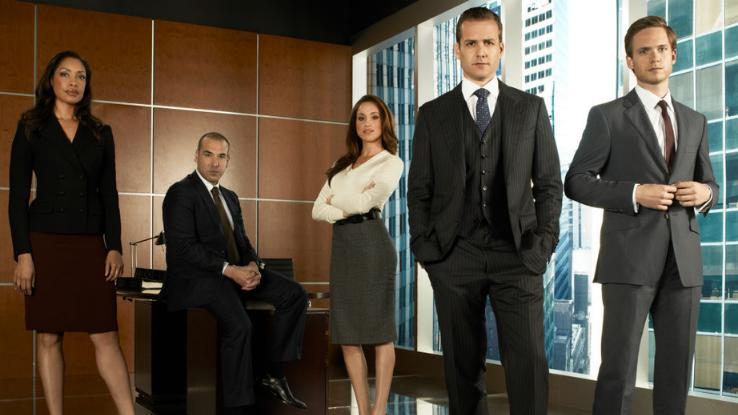 The series lasted for nine seasons before it was canceled in 2019. Interestingly, Meghan Markle — you know, the Duchess of Sussex — starred on the show for the first seven seasons. However, she eventually traded in her acting career for a life of royalty when she married Prince Harry.
The Marvelous Mrs. Maisel: Renewed
Fans of The Marvelous Mrs. Maisel were no doubt delighted to hear that the series would be coming back for a fourth season in 2020. Yet the continuation of this show can't be too surprising. It has been nominated for countless Emmy Awards and even won for Outstanding Comedy Series.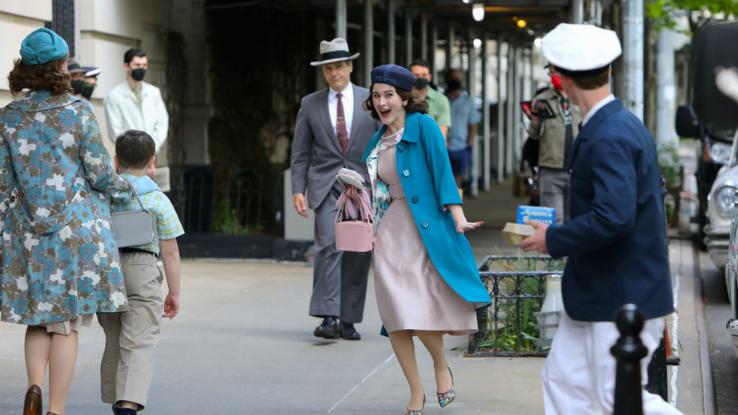 Rachel Brosnahan plays the starring role, a 1950's housewife who figures out how funny she is and decides to take a chance on a wild dream. She goes from her comfortable, normal life to the struggling life of a stand-up comedian in New York City. Her character is both hilarious and moving at the same time.
The Good Place: Canceled
The writers of The Good Place thought extending the series past four seasons would be too much, so they ended it after its short but highly successful stint on the air. The show follows Eleanor Shellstrop as she struggles to make her way in "heaven," even though she's not supposed to be there.
Eleanor's character, played by Kristen Bell, is accompanied by Ted Danson and others, making for a lot of laughs over the course of four seasons. Both audiences and critics raved about The Good Place. Still, the abiding love for the show wasn't enough to convince producers to keep it around longer.
Brooklyn Nine-Nine: Renewed
Andy Samberg turns a regular old cop show into a really comedic cop show with Brooklyn Nine-Nine. Fox canceled the series after season six, but it was picked up by NBC. This means the show will go on for at least two more seasons.
Samberg does an excellent job playing Jake Peralta, a skilled but childish NYPD detective in Brooklyn. Of course, his behavior is what makes the show so successful (and funny). Samberg has even won a Golden Globe for Actor in a Television Comedy for his role.
Last Call with Carson Daly: Canceled
Once upon a time, Carson Daly was an MTV VJ, where he originally rose to stardom before moving on to become a television host, radio host and producer. His NBC late-night show Last Call with Carson Daly, which attracted millions of viewers over the years, has come to a close after 18 seasons and 2,000 episodes.
Other commitments to The Voice, Today and the Golf Channel have taken precedence over Last Call, according to Daly. Many were very sad to see the show was canceled, as Daly became a staple of late-night television.
Ozark: Renewed
Ozark's renewal for a third season on Netflix had to be great news to fans when they first heard about it last fall. It just released on March 27, 2020, and if audiences were excited before, then they are probably even more ecstatic now, thanks to the current need for great television to watch.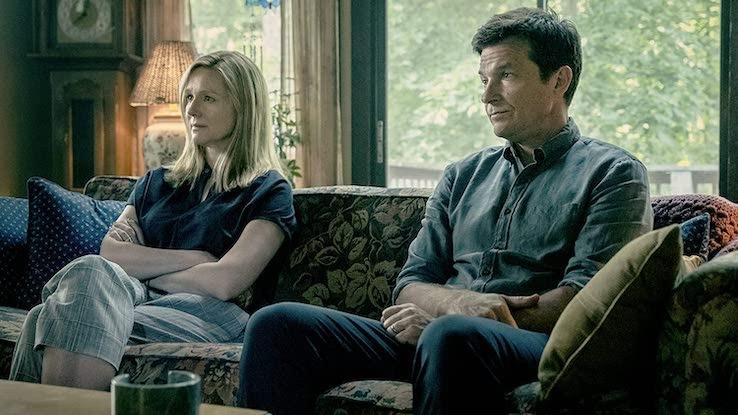 The new season of Ozark will give plenty of people something to do — at least for a few days. Jason Bateman and Laura Linney star in the show as a couple forced to launder money for a drug cartel when they move to a middle-of-nowhere region of the U.S. called the Ozarks.
Criminal Minds: Canceled
Criminal Minds has been on the air since 2005, and it has been one of the most popular television series of the past two decades. After its 15th and final season in 2020, it will finally see its series finale. The crime drama series that has captivated a large audience over the years will certainly be missed.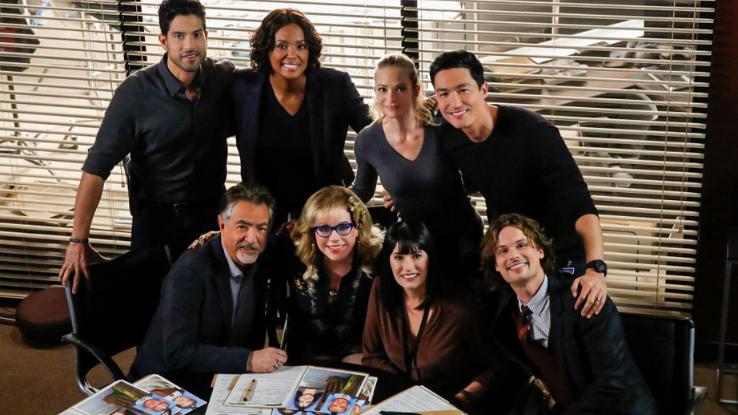 The show follows a highly skillful team of FBI profilers who analyze the minds of some of America's most dangerous criminals in order to catch them. The trick — and not always a successful one — is to figure out what they will do next before they get a chance to do it.
Last Man Standing: Renewed
Last Man Standing almost saw its end after season six when ABC abruptly canceled it, but fans weren't having it. They got more than half a million signatures and sent a petition to Fox, and somehow that plan worked. Last Man Standing was just renewed for an eighth season, which started airing in the first days of 2020.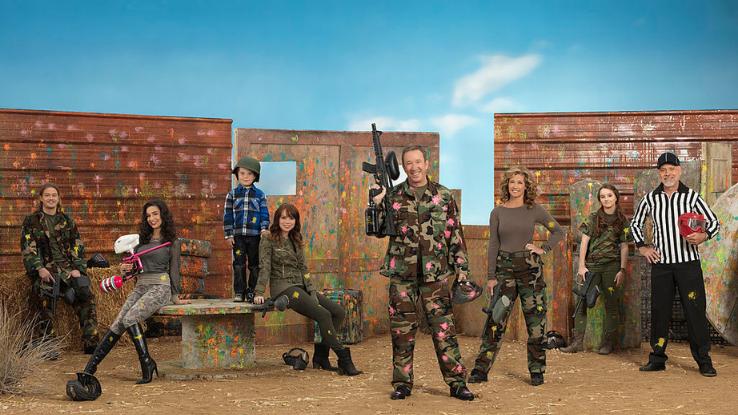 Tim Allen is the star of the series. His character, Mike Baxter, is a married dad who manages a huge Bass Pro-like sporting goods and outdoor equipment store. Compared to Tim the Toolman, Allen's character in Home Improvement, Mike Baxter is accomplished and rarely makes mistakes, but the comic genius of Tim Allen is still solid gold.
Orange Is the New Black: Canceled
A champion of cutting-edge entertainment, diversity and creativity, Orange is the New Black had a spectacular run for seven seasons. However, its seventh season was its last, and the series — and all its unique, crazy characters — won't be back in 2020. Fans wanted the show to keep going, but fan popularity isn't always enough to save a show.
The two lead characters, Taylor Schilling and Laura Prepon, were definitely strong in their roles, but the entire cast was outstanding. On top of the great actors, the premise and setting in Litchfield Penitentiary, an all-female prison, made for a show that captured audiences' attention around the world.
Billions: Renewed
Billions was renewed for a fifth season in 2020 and will begin airing on Showtime in May. Between the outstanding and award-winning cast of Damian Lewis, Paul Giamatti and Maggie Siff, it's not hard to see why this New York City law drama continues to run.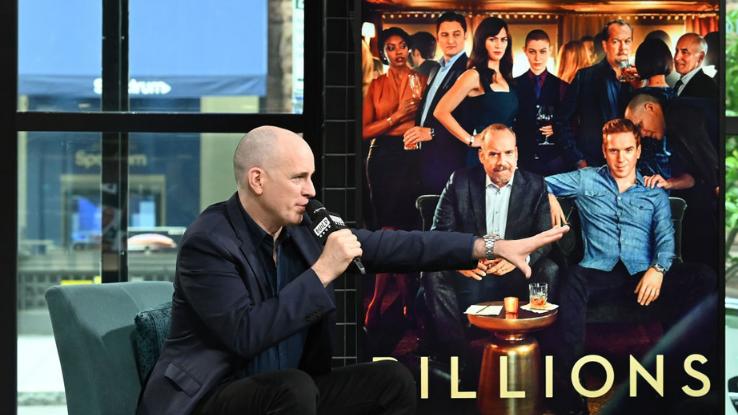 The series revolves around a savvy and sometimes likeable U.S. attorney, played by Giamatti, and a high-profile hedge fund king, played by Lewis. These rivals in New York's financial world are always trying to outmaneuver one another by way of intellect, ego, power and influence.
Vikings: Canceled
Vikings ran for six great seasons and was originally created for the History channel, where it premiered. However, its sixth season was its last, and the show won't be back in 2020. As a historical drama, it was fairly accurate, following the real-life Viking Ragnar Lothbrok, played by Travis Fimmel.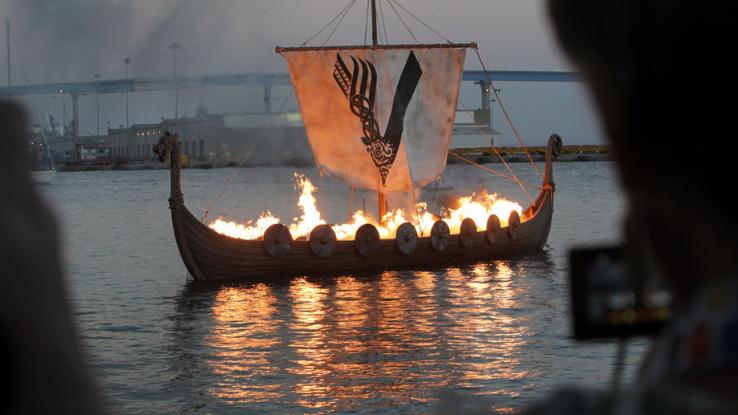 Those interested in Viking history got a good dose of it along with some great entertainment. Luckily, for Vikings fans, Netflix announced that it was working on a sequel to the show. Considering how successful the original was, the sequel will likely attract that same target demographic and do well.
The 100: Renewed
The post-apocalyptic drama The 100 was renewed for a seventh season that will air in 2020. It's clear that fans love the show, as it has a 92% rating on Rotten Tomatoes. The series is about 4,000 survivors left on Earth after a nuclear Armageddon who navigate their way through a new, strange kind of life.
The main characters of The 100 are the descendants of those survivors. Now, with a pandemic shutting everything down in our modern world, this show seems more relevant than ever. No matter how long the actual quarantine lasts, this could be a great show to binge.
Lucifer: Canceled
Lucifer's fifth and final season will run in 2020. For starters, the fact that it made it to five seasons is a kind of — dare we say God-given? — miracle. Originally, it was a Fox series, but Fox canceled it after its third season — with a cliffhanger ending. A fan campaign then petitioned Warner Bros. to sell the show to Netflix, who kept it alive for two more seasons.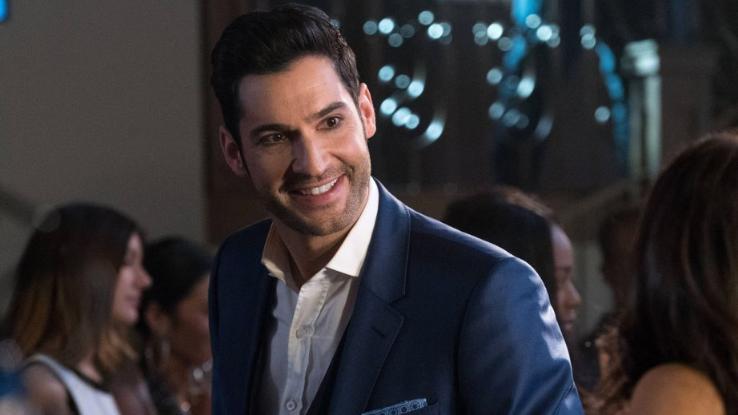 Needless to say, Lucifer, based on a DC comics character, has nothing short of a cult following. Its diehard fans will be sad to see the show finally end for good, although they are no doubt grateful the series lasted for as long as it did.
The Crown: Renewed
The Crown is a period series on Netflix following Queen Elizabeth II and the political and romantic dramas that played a part in how the last half of the 20th century unfolded in Britain. Its popularity is undeniable, so Netflix has renewed it for a third season that will air in 2020.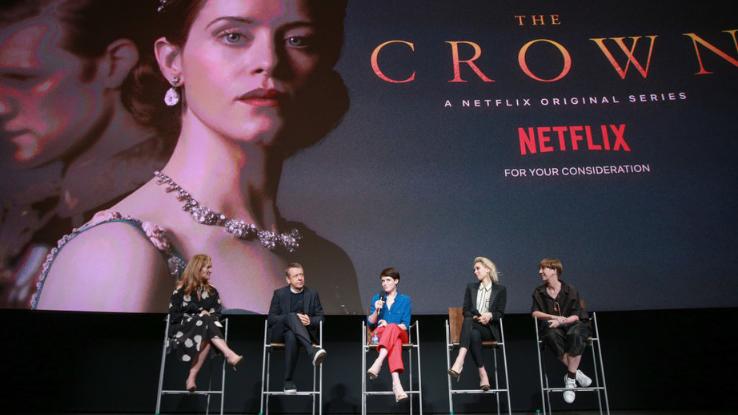 Claire Foy, the main actress in the series, found out her male counterparts were getting paid more than her, and she took her complaint to Netflix. Now, they are rightfully giving her $270,000 in backpay. Either way, the show will continue despite all the controversy behind the scenes.
13 Reasons Why: Canceled
Many people were shocked that 13 Reasons Why needed more than one season to tell its story. The fact that the show made it to four seasons is pretty impressive, all things considered. However, the fourth season will be its last in 2020.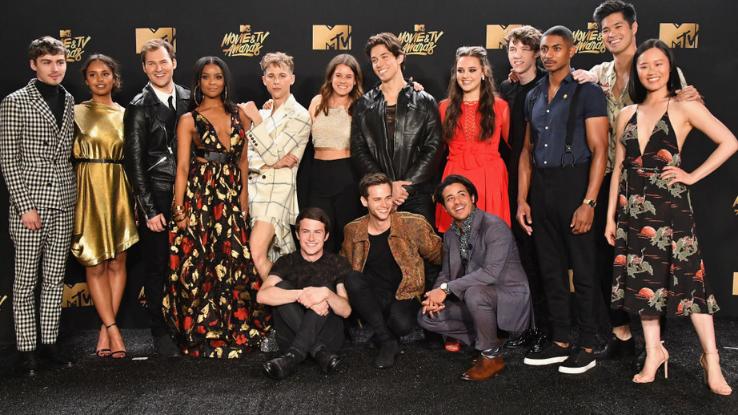 The controversial topics of teen suicide and sexual assault were the original premises of the show, although it expanded to cover school shootings in later seasons. All in all, the show's run has been nothing short of intense through every episode. However, critics didn't have much good to say about the third season, which may have contributed to why it was finally canceled.
You: Renewed
Penn Badgley, who everyone used to know and love as Dan from Gossip Girl, became the strangely romanticized stalker in the popular Lifetime-turned-Netflix drama-thriller You. After two seasons, Netflix has decided to keep it going for a third, and it's scheduled to be released in early 2021.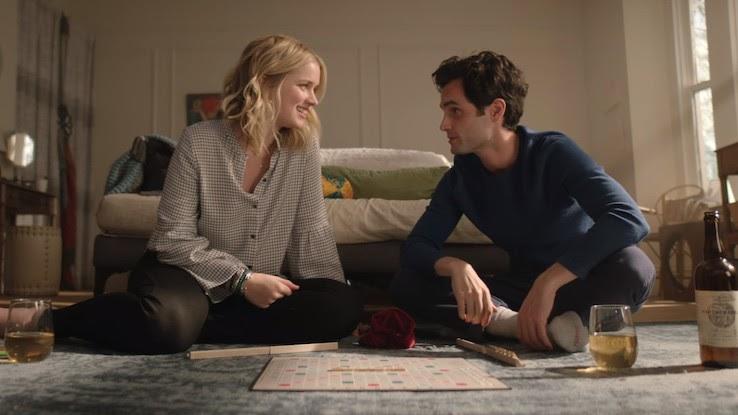 Despite the show's lack of early success on Lifetime, You has really picked up steam through streaming on Netflix. Fans seem to be all about it, and they are sharing their love. Watching a creepy guy get more and more obsessed with a young female writer isn't weird because it's fiction, right?
The Affair: Canceled
Dominic West and Ruth Wilson are stellar leads who have both won Golden Globe Awards for their roles in The Affair. Despite the show's success, the critically-acclaimed Showtime drama came to an end after its fifth season, with the final episode airing in November 2019.
The Affair went on for five powerful seasons, although perhaps it was its intensity that brought its show to an end so soon. While fans are certainly sad that it's over, there is something to be said about a series ending before it runs out of steam.
Better Call Saul: Renewed
The prequel to Breaking Bad, Better Call Saul starring Bob Odenkirk has really taken off with fans. Odenkirk's character, Saul Goodman, was the attorney for Walter White in Breaking Bad, and the show, which was just renewed for a fifth season, takes place before he meets Walter, when he was just a small-time attorney.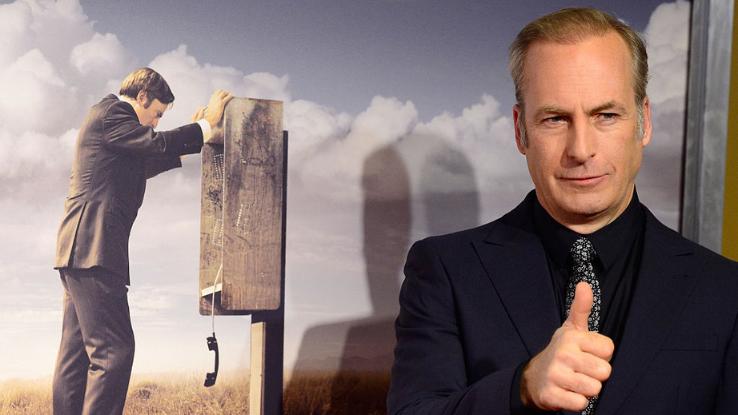 Considering the show has the same writers as Breaking Bad, it probably shouldn't be too surprising that Better Call Saul has also been widely successful and critically acclaimed. After all, Vince Gilligan and Peter Gould do some amazing work. The show even recently won a Satellite Award.
Mr. Robot: Canceled
When Mr. Robot debuted in 2015, Rami Malek was an unknown actor. Since then, he has won an Oscar for his role as Freddy Mercury in Bohemian Rhapsody, which is a pretty big deal in TV land. While his fame likely attracted more viewers to Mr. Robot, the show's fifth season in 2020 will be its final season.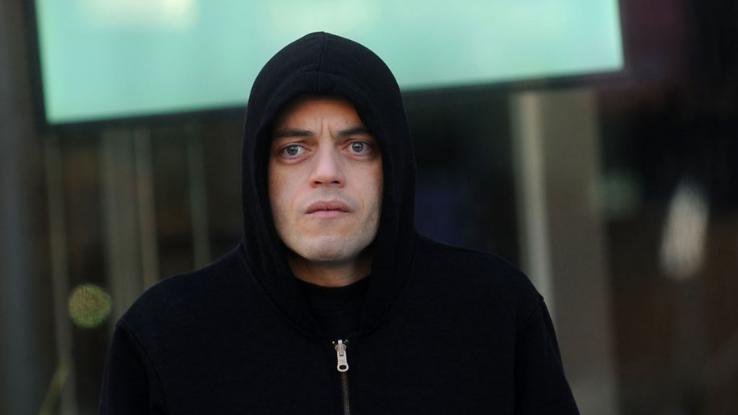 The series is not ending because of bad ratings or poor viewership. The producers simply feel it has run its course. The show's creator and director, Sam Esmail, said that it was never meant to air this long.
Disenchantment: Renewed
Matt Groening, the creator of two widely popular animated series, The Simpsons and Futurama, made yet another successful show with Disenchantment. It is a Netflix medieval fantasy series with two seasons already under its belt, and it has been renewed for not one but two more seasons to date.
Other than its animation style, Disenchantment isn't like The Simpsons at all. It's a comedy with a unique brand of humor that shows Groening's growth in the industry. The adventures of the main characters are at once dangerous, playful and exciting. Upon its release, the series instantly became a fan favorite.
Bojack Horseman: Canceled
As far as adult cartoons go, Bojack Horseman is pretty weird, and that very weirdness may be responsible for its cult following. Still, after six seasons, the show has finally called it quits. The early days of Bojack Horseman didn't receive much critical acclaim, but critics came around after a while.
The plot follows a washed-up actor, voiced by Will Arnett, and his life, which was strangely intriguing enough to keep people interested for six seasons. The final half of the sixth season began airing in late January 2020.
The Walking Dead: Renewed
The hugely popular post-apocalyptic zombie drama The Walking Dead is still going strong after 10 seasons, and it has just been renewed for an 11th season that will air in 2020. The show did have a bit of a slump in more recent seasons, but it has clearly picked back up.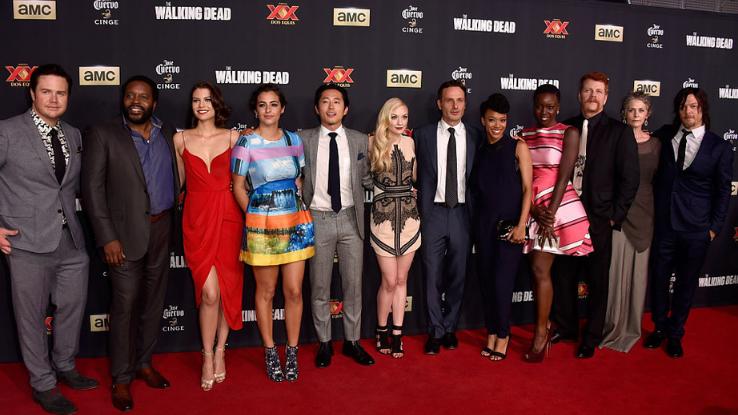 Some of the original main characters on the show have died, like Rick Grimes (Andrew Lincoln), but others, like Daryl Dixon (Norman Reedus), have been around from the beginning and keep fans coming back for more. How many more seasons will The Walking Dead be able to sustain its cult following? Only time will tell.
Broad City: Canceled
Broad City, created by Abbi Jacobson and Ilana Glazer, started out as a comedy web series, but its popularity led to it getting picked up by Comedy Central. It had a great run for five seasons, although the show ended in 2019 and won't be back. Jacobson and Glazer want to focus on other projects moving forward.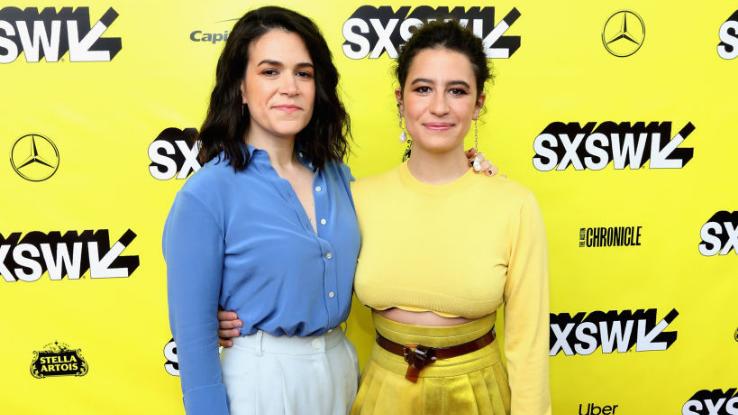 As both the creators and actors in the show, these women jump started their careers big time with this success. All the attention Broad City brought them will undoubtedly enable them to take off from here.