Whether you're looking to indulge in a guilty pleasure comedy or catch up on the latest fan-favorite drama, Showtime has a little something for everyone. As one of the most popular streaming platforms, the ViacomCBS-owned subscription service offers a wide selection of both award-winning Showtime original series and blockbuster movies with rave reviews.
Since it entered the market in 1976, Showtime as a channel has been one of the world's most popular media providers. But what started out as a single paid cable network has evolved into more than a collection of premium cable channels. To keep up with the times, Showtime also now offers a subscription-based streaming platform to compete with similar favorites like Starz and HBO Max. But does Showtime's platform have an edge — and will you find programming on the streaming service you really want to watch? Before you sign up for a subscription, learn more about its availability, offerings and pricing to make your decision.
What Can You Watch on Showtime?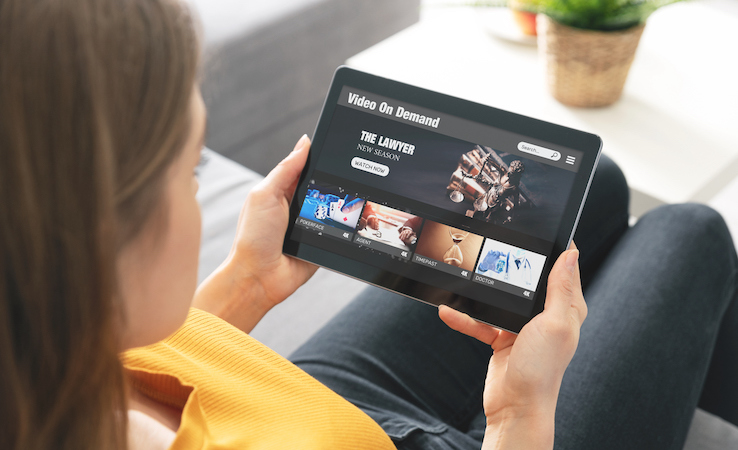 One of Showtime's biggest wins in the competitive video streaming market is its content library. Showtime categorizes its programs into movies, original series, documentaries, sports and stand-up comedy shows on its website, and once you subscribe to the service, you have access to content from every category. But what exactly will you find?
Movies Galore
If you're big on movies, then this is where you might want to begin your Showtime exploration. The service has enough movie genres to cater to your interests — and probably the interests of everyone in your neighborhood. You'll find categories like Action, Comedy, Documentary, Drama, Family, Horror and SciFi listed at the top of the Movies landing page, each with enough content to keep you glued to the screen.
You can opt to go through the titles listed under each category until you find something you like. Alternatively, you can try out some of the movies featured along the top of each category. Although they change regularly, you might come across intriguing titles like Brimstone, 20th Century Women, 21 Bridges, The War With Grandpa, Ex Machina and The Captive.
Captivating Original Series
Aside from a great library of movies, Showtime also boasts of a catalog of captivating series. From recent offerings like Yellowjackets, The Chi, Your Honor and American Blood to other earlier popular shows like Shameless, Dexter: New Blood, Penny Dreadful, Penn & Teller and Nurse Jackie, Showtime will most likely scratch your itch for original series.
Sports on Showtime
Sports fans won't find themselves left out either when it comes to Showtime's programming. The platform features a range of sports-related content, including a library of documentaries in addition to games. You'll also find authentic, unfiltered sports podcasts like the basketball-related show All The Smoke, hosted by Stephen Jackson and Matt Barnes, and Brendan Schaub's Below the Belt.
But perhaps the most enticing of Showtime's sports programs are the live boxing matches and MMA events, which don't cost you any extra cash other than what you paid during your subscription. You can also purchase some pay-per-view fights, even without a subscription — just keep in mind prices can exceed $80 per match.
How Much Does Showtime Cost?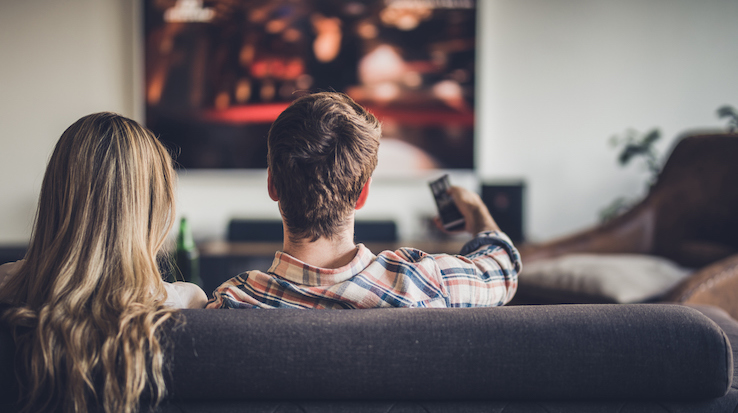 A Showtime subscription will run you around $11 per month. You can also cut down costs with the $99-per-year subscription plan. To test whether you'll get value for your money, you can always start with a 30-day trial. This is only possible for new subscribers, and you'll need to provide a payment method when you sign up.
Alternatively, you can combine Showtime with Paramount+. Because both are streaming services under ViacomCBS, this means you can get the best of what the media company has to offer for a different price than what you pay subscribing to these platforms a la carte.
The first combined package, Essential plan + Showtime, is around $12 a month or $10 annually. With it, you can watch everything that the Paramount+ Essential plan and Showtime subscription has, but it doesn't come with access to a local live CBS station. However, it provides separate live fields for UEFA Champions League and NFL on CBS. The other combined plan is the Premium plan + Showtime. This costs about $15 per month or $150 per year and comes with access to your local live CBS station.
How Does Showtime Compare to Its Competitors?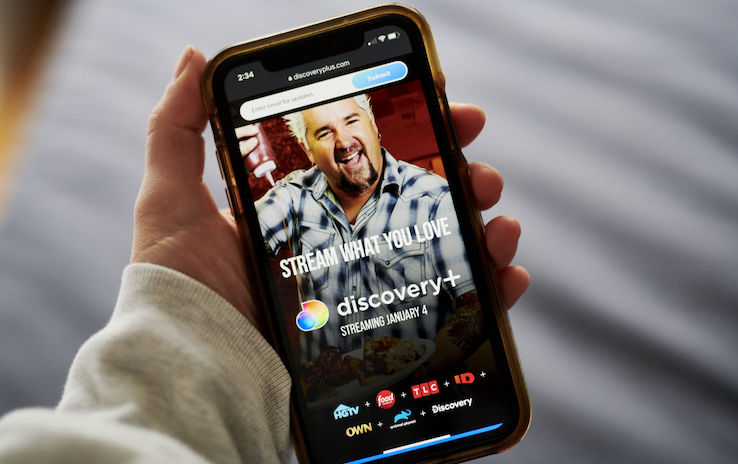 Showtime is somewhat of a force to be reckoned with in the video streaming market, but it's up against some stiff competition. While it's nowhere near becoming a TV titan on par with Netflix, it gives other premium-cable-channel streamers a run for their money. Take a look at how it measures up compared to similar service providers like HBO Max, Discovery+ and Paramount+.
HBO Max vs. Showtime
Showtime's subscription costs $11 a month but is ad-free, while HBO Max costs $10 and comes with ads. For an ad-free experience on HBO Max, you need to pay around $15. At the same time, Showtime has a 30-day free trial period, which HBO Max no longer offers. However, there's more to know about HBO Max, like the fact that it has a wider variety of shows than Showtime because it purchases shows from other networks. 
Discovery+ vs. Showtime
Discovery+ is, like its name sounds, a streaming service from the Discovery Network. It primarily features content from channels like HGTV, TLC, Travel Channel, Food Network, History, Animal Planet and A&E. The service costs just $5 per month for a subscription with ads and $7 per month for an ad-free subscription, making it cheaper than Showtime.
But here's the main thing: Discovery+ is heavy on the reality TV. The types of shows it offers are so different from what you'll find on Showtime that it's difficult to compare the two. Instead, they could work well for you in tandem: Discovery+ for all your "unscripted" reality needs, and Showtime for your original movie and series needs. While Discovery+ shines when it comes to shows, it doesn't have many movies at all, save for some TV specials and documentaries.
Paramount+ vs. Showtime
Showtime and Paramount+ may be from the same parent company, ViacomCBS, but they're still competitors — in a sense. As independent packages, Paramount+ is cheaper; it costs only $5 monthly for the essential plan. Paramount+ has a seven-day free trial, which is shorter than what Showtime offers. Even so, it hosts new Paramount movie releases within 45 days after they debut in theaters, which can explain why Paramount+ is a must-have for many.
Besides great shows and affordable pricing, Showtime is also bundled with exciting features that could improve your viewing experience:
Download Feature: Showtime doesn't come with DVR storage as some streaming services do, but you might enjoy its download feature. When using the Showtime App, all you need to do is go to the Program Details page and click the Download button to get videos offline.
Device Compatibility: Showtime's App is compatible with a variety of devices. Gadgets that make it to this compatibility list include Android devices, iPhone, iPad, Roku Express, Roku Ultra and Roku Stick, Fire TV Cube and Amazon Fire TV Stick, Google Chromecast, PS4, and Xbox One.
Simultaneous Streaming: The service allows you to log in to five different devices. However, you can only have three simultaneous streams playing. This comes in handy if you have a larger household or varied viewership tastes.
Parental Controls: Within the app you can access parental controls for each account. If you have children using any accounts, you can limit the shows they have access to with this feature.
So, Is Showtime Worth Your Money?
Showtime is an excellent video streaming service in most regards. It offers a wide range of on-demand movies, original and engaging shows, and live content — which is a big plus over other large streamers that lack live content. Despite the competition, it has a pocket-friendly subscription fee, lets you have the first month free of charge, and has excellent features to ease you into your streaming experience. Showtime is worth checking out, even if you only subscribe for a month or two to see what the buzz is about.