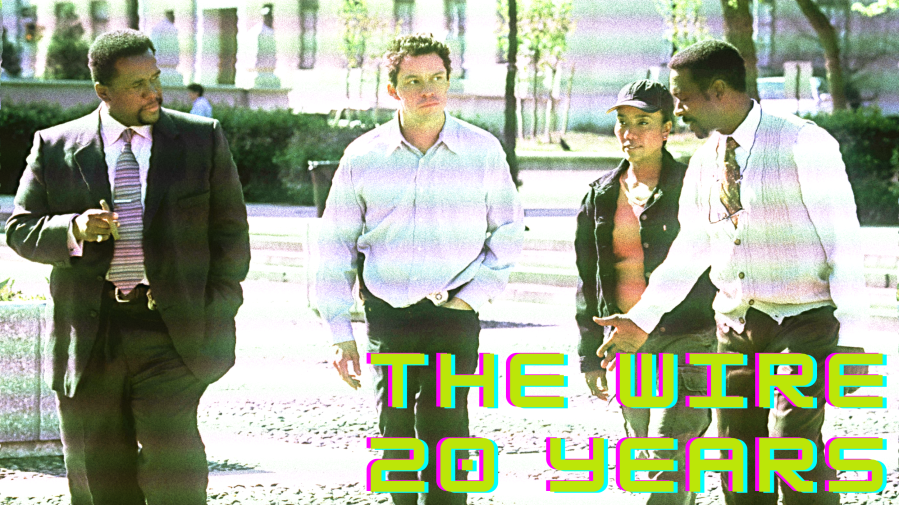 Full disclosure: I've seen all five seasons of HBO's The Wire (2002–2008) four times. And I've had so much TV to watch for the past (more than a) decade of Peak TV that I can't normally indulge in rewatches — unless it's the BBC's miniseries adaptation of Pride and Prejudice (1995), which is my go-to comfort television show whenever I'm in need of solace.
But I return to The Wire for different seasons than I do P&P. In a recent interview with actor Clarke Peters — he played the consummate police and follower of paper trail Lester Freamon in the show — he referred to the David Simon-created series as a real "study of society" and I think that's what brings me back to the show. "It just happened to be Baltimore that we were looking at, but people in Spain would say this is very much like Barcelona. Someone in Paris would say, this is like Paris. You know, in England, someone might say well, you bet that the education system is the same," he told me.
It wasn't lost on me that the first time I watched the show I was actually still living in my native Barcelona and I could already appreciate those parallels even if, at first sight, the two cities look nothing alike. 
"What contributed to making The Wire such an iconic show was the way the different subject matters all connected to each other," told me actor Tray Chaney, who played the young Poot in the show and has made a 20-anniversary tribute video, via email. "Streets, law enforcement, politics, education and just a whole bunch of different things that we all still face today […]. The Wire was before its time."
Every season of The Wire held a mirror up to a different institution or part of society. The first season portrayed drug trafficking and the daily grind of police work. The second dealt with corruption, the changing nature of Baltimore as a port city and human trafficking. The show also examined the state of journalism and the education system. The role politics play when it comes to getting things done — or blocking them from ever happening — was another constant theme. 
The Wire debuted 20 years ago on HBO and it's considered one of the precursors of the so-called current Golden Age of Television along with titles like The Sopranos, Six Feet Under, Friday Night Lights, Mad Men and Breaking Bad, just to name a few. But perhaps precisely because of its heady subjects, it wasn't precisely a ratings hit in 2002. The show would find its legacy and audience later on thanks to its availability on DVD and streaming. Its narration lends itself well to continuous watching as opposed to weekly consumption. Once you get into the world of Omar (Michael K. Williams) and Bubbles (Andre Royo) and start taking an interest in McNulty (Dominic West) and Freamon's wire investigation, you just want to keep watching.
"With The Wire — and other things as well — if they're allowed to stand, people will find them. If we've executed well. And that's really the point. There's so many different platforms on which you can acquire TV now. You don't have to be there on Sunday night," Simon told me during a 2012 interview while he was promoting another of his HBO shows, Treme (2010–2013), which is set in post-Katrina New Orleans. "The shelf life is now very different from what it used to be a generation ago in television and that's to the benefit of storytelling."
And I feel his words ring truer even now when the number of platforms and options for TV viewers have only increased. But the impact of The Wire is also present in the fruitful careers it's given to then-newcomer actors like Dominic West, Idris Elba, Michael B. Jordan, Lance Reddick and the late Michael K. Williams. Clarke Peters and Wendell Pierce — he'll forever be known as the almost always impeccably suited Bunk — have repeatedly worked with Simon over the years.
Part of the secret to the show's mastery is the fact that it reads like a perfectly crafted novel. It also knew when to end, going off air at the right moment and leaving us wanting more. "People always say: 'Oh, why did The Wire stop?" And it's really not about that at all, about it going on. It's about where he [Simon] sees the end of the novel because he's very much the writer. And these are visual novels for him," actor Wendell Pierce told me when talking about David Simon's writing style during a 2012 Treme-centric interview.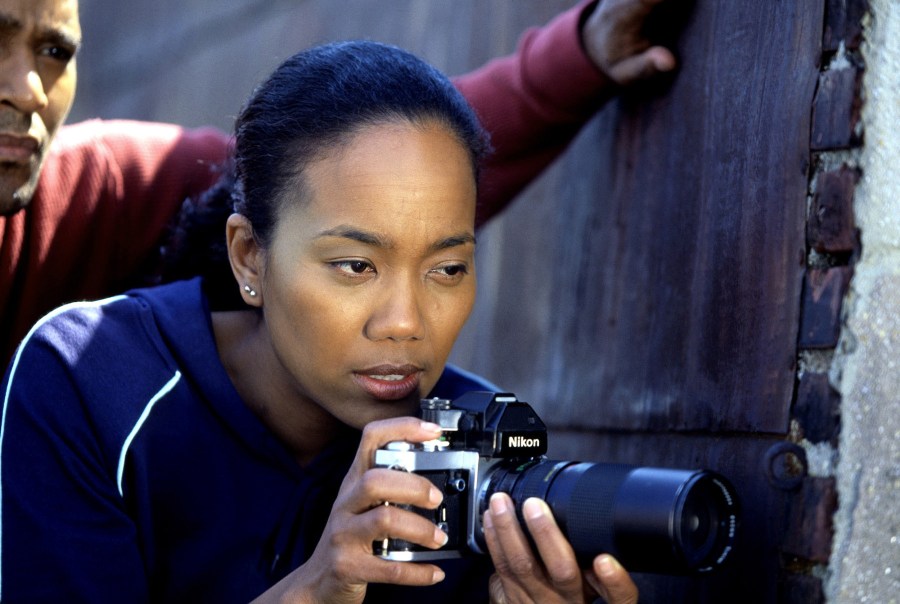 One thing is clear: The Wire is not one of those shows that you can watch with just half of your brain on and the other half checking your Twitter feed. It needs your full attention if you want to be able to follow the plot and understand all of the characters' motivations. Perhaps that's the reason I've needed to watch it so many times.
But even if The Wire has been touted as one of the best series on TV Simon's show is still somewhat flawed. It did boast a very diverse ensemble cast during a time in which we weren't as conscious of the importance of representation on screen. And even if my last watch in 2020, at the beginning of the pandemic, made me realize the show has aged much better in terms of gender treatment than say, The Sopranos, for such a big cast as The Wire has, there aren't that many women. But the presence of the independently-minded police detective Kima (Sonja Sohn) and the always-competent Assistant State's Attorney Rhonda Pearlman (Deirdre Lovejoy) almost makes up for this lack of gender balance. (Almost.)
Don't expect to see a movie reunion of The Wire or a sixth season down the line though. Instead, you can almost make do with the new six-episode limited series on HBO, We Own This City. Both shows share a lot of DNA. They're both set in Baltimore and have the city's police department at their center. The Wire's creator David Simon writes and executive produces We Own This City with longtime collaborator and The Wire's writer and producer George Pelecanos. Plus, there are a lot of faces from The Wire who show up in We Own This City.
And there's always the hope of bumping into one of the show's actors on the street and calling them by their The Wire names. They probably wouldn't mind it. "I love him very much because he brought me to the world. And I'm constantly recognized by the character," Peters told me, referencing his Lester Freamon. "Thank you, Lester. Thank you, David, for creating him."
"Every single day I step foot out of my house I get recognized as Poot," said Chaney. "It's a beautiful feeling."
Pierce also didn't seem to mind being called Bunk when I asked him about it a few years ago. "I tell people: 'You can call me Bunk for the rest of my life. It's totally cool.' You know, on my gravestone, it's gonna say: 'Bunk. You happy now, bitch?'"
And now I just want to watch the show one more time.