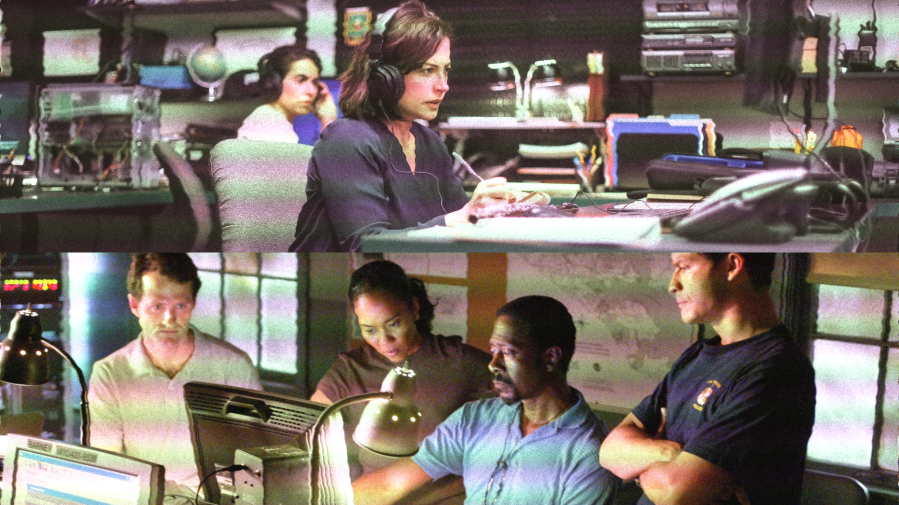 I won't blame you if you mistake the six-episode limited series We Own This City, debuting on HBO this Monday, April 25, for a spin-off of The Wire (2002–2008). Both shows share a lot of DNA.
They're both set in Baltimore and have the city's police department at its center. The Wire's creator David Simon writes and executive produces this show with longtime collaborator and The Wire's writer and producer George Pelecanos.
Plus there are a lot of faces from The Wire who show up in We Own This City. Jamie Hector, a.k.a. Marlo Stanfield in The Wire, plays Homicide Detective Sean Suiter. Darrell Britt-Gibson — he was Marlo's organization member O-Dog — plays corrupt cop Jemell Rayam. Domenick Lombardozzi, The Wire's Herc, is the Union President of the Baltimore Police Department (BPD). Trey Chaney, a.k.a. Poot from the Barksdale organization, plays a detective from a nearby county. Delaney Williams, the Homicide Sergeant Jay Landsman in The Wire, is Baltimore Police Commissioner Kevin Davis in We Own This City. And you'll also be able to recognize — although some of them have gone from child actors to adults — Jermaine Crawford, Anwan Glover, Chris Clanton, Nathan Corbett, Maria Broom, Susan Rome and Michael Salconi.
The new show is not completely made up of The Wire's alums though. Among the new faces are Jon Bernthal, who plays the corrupt cop Wayne Jenkins; Josh Charles as the Baltimore cop (with a lot of brutality complaints against him), Daniel Hersl; Dagmara Domińczyk and Don Harvey as FBI agents; David Corenswet as a police detective from a neighboring department; and Wunmi Mosaku, who plays an attorney from the Justice Department's Office of Civil Rights bent on trying to write a report about police abuse in Baltimore. Like The Wire, this is very much an ensemble story. Reinaldo Marcus Green (King Richard) directs all six episodes of the show and is also an executive producer.
Where the Thematic Differences Between The Wire and We Own This City Start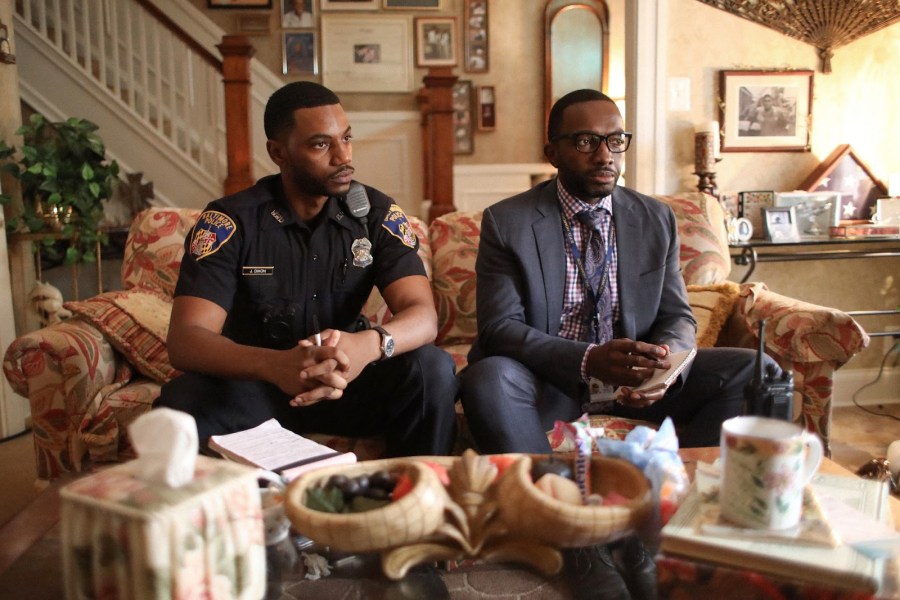 "The police officers who we're writing about now, they weren't police officers in 2007 when we wrote the last pages of The Wire," said Simon during a virtual press conference in front of the Television Critics Association (TCA) when discussing the differences between the shows. "You're effectively looking at the next generation of what drug warring and mass arrest and a complete failure of policy did to the Baltimore Department."
Even if it was grounded in reality and written by journalists-turned-screenwriters, The Wire was fiction, whereas We Own This City is based on a non-fiction book by Baltimore Sun reporter Justin Fenton, which details the Gun Trace Task Force (GTTF) scandal that was uncovered in 2017. Eight members of the GTTF, which was part of the BPD, were charged with racketeering, extortion and robbery.
"You had officers selling drugs back onto the street, that wasn't happening in 2007. Not remotely. There was corruption. There was brutality. There were things that we depicted in The Wire," Simon added about the differences between The Wire and this new show. "In The Wire people like Carver (Seth Gilliam) and Herc (Lombardozzi) and those kinds of characters were being trained by people who still had some residual sense of what a police department was supposed to be. Now, a generation later, the Hercs and the Carvers, they're the supervisors. They're the people who are training the next generation. And it's become more profoundly dysfunctional and dystopian in one or two generations of policing."
We Own This City tackles the next generation of the drug war. A war that, as the creators of this show admit, is common to many American cities. But they decided to set the show in Baltimore specifically because it's where the GTTF scandal happened.
"They [Baltimore] committed over the last 30 years to the drug war, to fighting an aggressive drug prohibition and to mass arrest as a result of that drug war. And, as a consequence, it destroyed police work in a lot of fundamental ways," Simon said. "There's an argument that we're making with the show: we have to end the drug war. We have to take this overlay of warring against the communities that are the most vulnerable, that have the most economic deprivation."
"We have to take that and discard it because it's not solving anything," Simon continued. "It's not addressing addiction in any meaningful or healthy way. All it's doing is filling prisons and leading police away from doing actual police work that cities need, and leading them into doing the kind of police work that just brutalizes and degrades citizens and communities."
"You know all that sh*t they told you in the Academy about procedure and probable cause? F*ck that, man! And what are they calling that? Cultural sensitivity training they give you? F*ck that sh*t too. This is Baltimore," Officer Ed Barber (David Hammond) tells a rookie Jenkins (Bernthal) in episode two's flashback sequence that's set in 2003 to show us why Jenkins chose the path he did as a BPD officer and how he became involved in the GTTF scandal. It's also a good sample of the type of policing you'll see depicted in the show.
There's a lot of back and forth in We Own This City between Jenkins' past in 2003 and 2005 and then the months leading up to his arrest alongside other members of the GTTF. You get to see how the case is built with the collaboration of several agencies, in the same fashion you did in The Wire. There's even a wire in We Own This City and the FBI agents who request it need to log pertinent and non-pertinent calls for their investigation, much in the way Freamon (Clarke Peters) or Prez (Jim True-Frost) did.
What we didn't get with The Wire was this nonlinear narration that jumps back and forth between several timelines. That lack of chronological order certainly shows We Own This City is a 2022 show, not a 2002 one.
"Nobody watches our stuff when it's actually on the air," joked Simon during the TCA press conference, adding he's happy The Wire ended up finding its way to the legacy it has. When it first aired on HBO, its ratings weren't exactly comparable to the contemporary The Sopranos. The Wire would find its audience later on thanks to its availability on DVD and streaming; and it's since been touted as one of the best shows on TV. We'll see if that delayed viewership also happens for We Own This City or if the audience finds it more immediately.
And even though this new limited series depicts a more bleak chapter about the war on drugs, Simon highlights one of the big revolutions that has taken place since they wrote The Wire: the ubiquity of smartphone cameras. "It used to be whatever happened on the street corner came down to my word against yours. Now it's my word against whoever happens to have a camera," he said. "Technology has reached the point where we now see what bad police work is on a routine basis and there's proof of it. So either police departments are going to figure out a way to do the job right or we're all in trouble."
Do you feel like reminiscing about The Wire a bit more? Don't miss our conversation with Clarke Peters.