Are you tired of paying an enormous cable bill every month? Well, replacing your cable network by subscribing to a live-streaming service provider might be your best decision.
However, not all live-streaming service providers are equal. For instance, YouTube TV offers an extensive channel catalog to pick from but at a price double that of cord-cutter-friendly Sling TV. When stacked against other live streaming service providers, Sling TV is definitely among the most affordable options available.
How Much Does Sling TV Cost?
Sling TV has three subscription packages: Sling Orange, Sling Blue, and a Sling Orange/Blue bundle. The basic Orange and Blue packages cost $35 each month, while the Orange/Blue bundle costs $50.
The provider's Orange and Blue packages come with twenty-seven basic channels, including BBC America, TBS, CNN, HGTV, Food Network, etc. However, the two packages still differ by sharing their unique channels. For an extra $15 per month, you can subscribe to Sling TV's Orange/Blue package and access all the channels the two packages offer.
In terms of uniqueness, the Orange package comes with six unique channels, such as ESPN networks, Freeform, Disney Channel, and Motortrend. On the other hand, the Sling Blue package comes with 17 unique channels, including Fox, Discovery, NFL Network, NBC (in limited markets), USA, and many more.
Furthermore, Sling TV has several add-on packages starting from $6 per month, featuring grouped channels by genre. If you want more fun stuff, you could try the Comedy Extra package or Sports Extra package for the folks that want more sporting action.
To add to the basic channel packages, Sling TV has some pretty admirable catalogs in their premium package. You can sign up for premium subscriptions such as Hallmark Movies Now, IFC Films Unlimited, EPIX, STARZ, and Showtime for a small monthly fee.
Suppose you want access to local channels such as ABC or CBS. In that case, you might try looking elsewhere for a live streaming provider that offers them because Sling TV comes with only a select FOX and NBC affiliates.
Sling had previously integrated Locast into their interface to stream local channels, but they discontinued the service because of legal issues surrounding streaming of the local channels. To navigate this problem, users can;
Purchase an HD Antenna
Pair their Sling TV with streaming services such as Peacock (NBC) and Paramount+ (CBS) for local programs
Or, stick to watching FOX and NBC available via the basic packages (Available in select markets)
How Do I Stream Sling TV?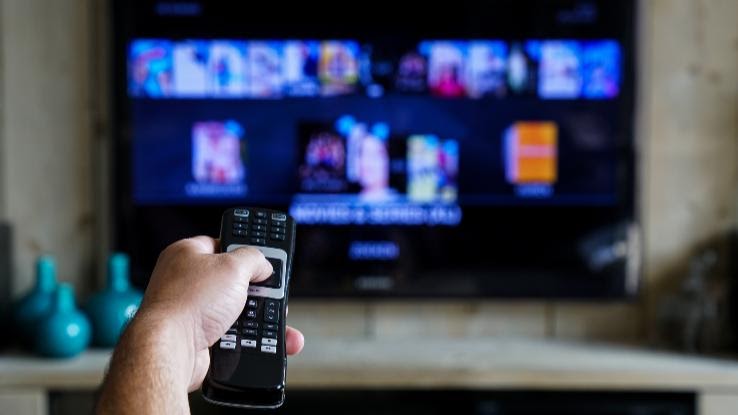 One of the most asked questions around the web is how do I cut the cord and get started in adopting live-streaming service providers such as Sling TV?
Not only does Sling TV offer you a seamless transfer from device to device, but also an option to record content thanks to the cloud DVR's portability feature.
Sling TV lets you manage several devices to live-stream channels. These channels include Roku, Apple TV, Chromecast, Fire TV, Android and iOS devices, web browsers, Xbox Series X|S, and many more.
In addition, the number of devices you can use to stream Sling TV's content simultaneously heavily depends on which package you've subscribed to.
For example, Sling Orange subscribers can only stream on one device at any particular moment, whereas Sling Blue subscribers can stream on three devices simultaneously.
If you subscribe to the Sling Orange/Blue package, then you'll have access to four simultaneous streams. That's the best option for households with many members.
How Does Sling TV Compare to Its Competitors?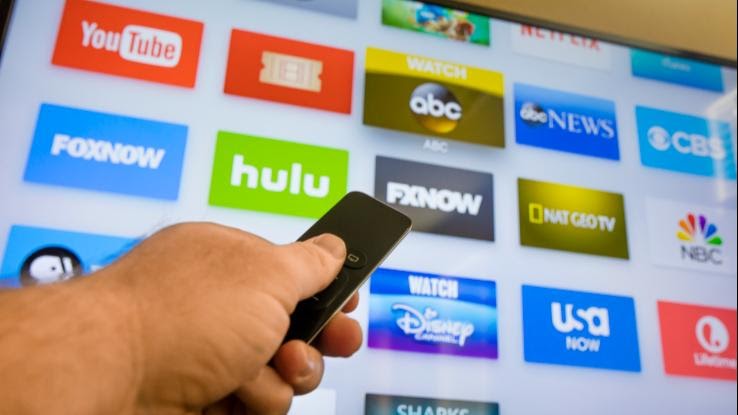 Having begun in 2016, Sling TV has several competitors at various price levels. These include DirectTV Stream, YouTube TV, Hulu Plus Live TV, FuboTV, and Philo.
We've divided the services into the budget ($35 or under) and premium (over $50) services for ease of classification. With the recent streaming services price hike, we can still consider Sling TV a budget service provider.
From the two packages Sling TV offers at $35, Sling Blue provides the best-selling point for most people. The package comes with more channels than the Orange and allows up to three people to stream at once, while the former only allows one stream at any given time.
Alternatively, you could subscribe to the Sling Orange/Blue package for $50 per month, but you'll only be getting an additional five "top" channels than the Sling Blue package (though this includes ESPN and ESPN 2). Still, if you're paying that much, YouTube TV ($65 per month) or FuboTV ($65 per month) could be the better options because they come with way more channels (plus locals) and advanced DVRs.
Sling is the only live-streaming service that comes with several add-on channel packages. For an extra $5 or $10 per month, you get additional packages such as Comedy Extra, The Best of Spanish TV, Sports Extra, Hollywood Extra, and many more channels. Furthermore, it provides better ways to customize your channel catalog than the competitors.
Is Sling TV Worth Adding to Your Stream Rotation?
Sling TV offers more affordable services than other live TV streaming options while maintaining a good channel flow and quality playback on the same level as the competition.
Having pointed that out, we can easily equate the service to the $35 per month registration cost. With over thirty channels on its Sling Blue and Sling Orange plans, Sling TV is undoubtedly among the most affordable TV live streaming options available.
Sling TV is a better budget option for people that want an affordable cable TV alternative. However, there are some drawbacks to consider when picking the service. Many people may consider the extended channel library, unlimited cloud DVR, and access to sports/news/local channels as a reason to get YouTube TV instead.
Overall, the provider stacks up pretty well against the competition and still emerges superior in most aspects that matter to the end-user.