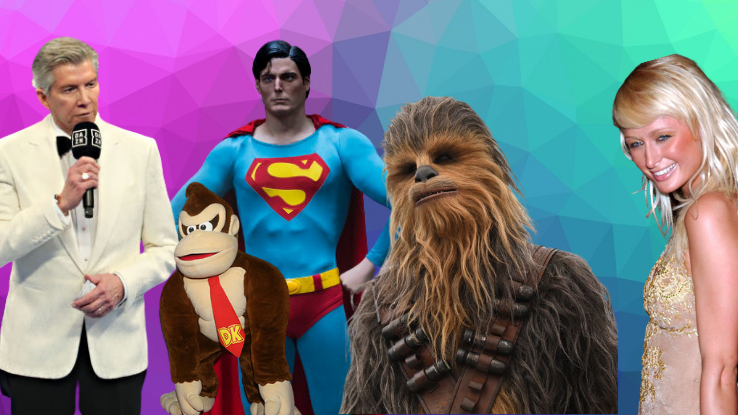 A trademarked or copyrighted phrase is a group of words that a person or company holds exclusive rights to, but there are some key differences between the two. Copyright registration, which is a way to protect an original work, began in the U.S. with the Copyright Act of 1790. A trademark is a way for a business or person to secure the rights to something that exists but already has pre-existing associations. For example, Donald Trump and Cardi B. have tried securing "you're fired" and "okurr," respectively, with trademarks. Those phrases already existed, and, in both instances, the powers that be did not see a strong case for either of the phrases to receive a trademark.
Fantasy and science fiction authors like J.K. Rowling have copyrighted many phrases due to the way these writers invent new vocabulary and worlds. Rowling and her publisher sued a fan site in 2008 for trying to publish a book about the Harry Potter universe and won. The fansite had to alter the book but was able to publish a version of it in 2009.
That said, copyright is a serious matter, but it's also full of surprises. Turning words and ideas into property still seems strange, especially when the phrases in question are so commonplace. Let's dive deeper into what copyrighted phrases are and review some of our favorites.
How to Obtain a Trademark or Copyright
Before we get into the surprising phrases that are either copyrighted or trademarked, let's look at how you secure a copyright. Perhaps surprisingly, it can be done from home. Over on copyright.gov, run by the U.S. Government's Copyright Office, it's never been easier to apply for copyright. On the website anyone can submit a proposal for a copyrighted phrase and it provides information on laws and regulations.
Trademarked phrases require a separate department, the U.S. Department of Patents and Trademarks, and process. Their website has guidelines for registering a trademark and other important policies. Additionally, both departments allow you to search the copyright and trademark records.With that said, here are 11 surprising copyrighted or trademarked phrased.
1. "That's Hot." | Trademarked by Paris Hilton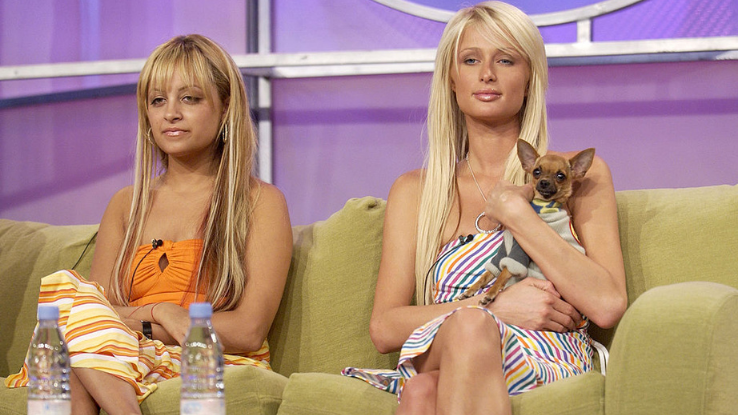 On The Simple Life, Paris Hilton was known for saying this iconic catchphrase. The heiress used the saying with the many people she met while exploring rural life with co-star Nicole Richie. The iconic duo spent much of The Simple Life developing their own slang terms. Truly sliving!
2. "The North remembers." | Copyrighted and trademarked by "Game of Thrones" author George R. R. Martin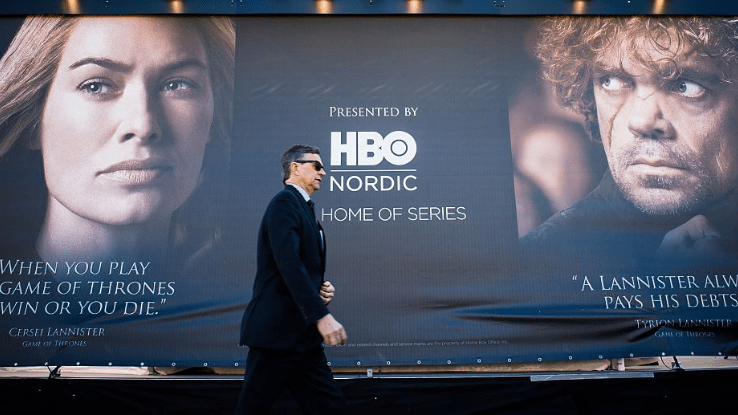 Like J.K. Rowling, George R.R. Martin invented a fantasy world that nearly defined the early 2010s for many people. All quotes from the book are protected by copyright and other phrases and visual likenesses from the HBO adaptation are protected by trademark.
3. "Let's Get Ready to Rumble!" | Trademarked by Michael Buffer
Michael Buffer coined this term while working as an announcer for boxing matches and it soon became wildly popular. Buffer has also been booked to set the scene and say his famous phrase at other sporting events and in movies like Rocky.
4. "Hakuna Matata." | Trademarked by Disney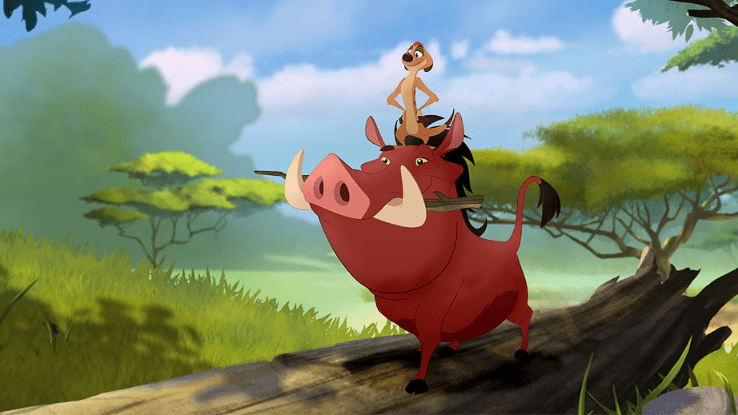 Disney may own more intellectual property than any other entity on Earth. For example, Disney currently has the phrase "Hakuna Matata" trademarked, which has understandably upset Swahili people and their anti-colonial allies.  
This isn't the first time Disney has been accused of going too far. In 2013, Disney attempted to trademark Day of the Dead, but since Día de Los Muertos is a widely celebrated holiday, even "the mouse" can't trademark it.
5. "Just a kid from Akron." | Trademarked by LeBron James
You may recognize this quote from Space Jam 2, but the elite athlete has been saying that phrase for years. LeBron James went straight from high school basketball to the NBA, and his hometown has been a presence throughout his journey. 
James spends much of his time giving back to the community he came from; you can even get this phrase on a t-shirt that benefits his foundation. There are a lot of other shirts out there with this saying, but, due to trademark laws, James could take those makers to court.
6. "BAM!" | Trademarked by Emeril Lagasse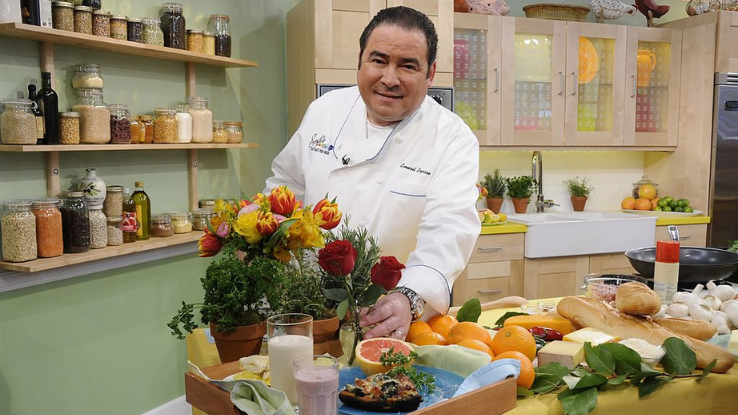 What a throwback! Celebrity chef Emeril Lagasse started saying "BAM!" while filming Emeril: Live in 1997. Lagasse began saying the phrase to keep his crew awake during long days of filming, but it quickly caught on as a popular exclamation beyond the cooking world. The phrase was unique enough and used so widely that Lagasse was approved for a trademark.
7. "This Sick beat", "Party Like It's 1989", & "'Cause We Never Go Out of Style". | Trademarked by Taylor Swift
Taylor Swift is no stranger to controversy and we love her for that. It's okay to say these phrases out loud, but putting them on t-shirts, guitar straps or other merchandise could "go down in flames," as Swift would say. "Taylor's Version" was trademarked recently, so she and her team are on their A-game!
8. "It's on like Donkey Kong." | Trademarked by Nintendo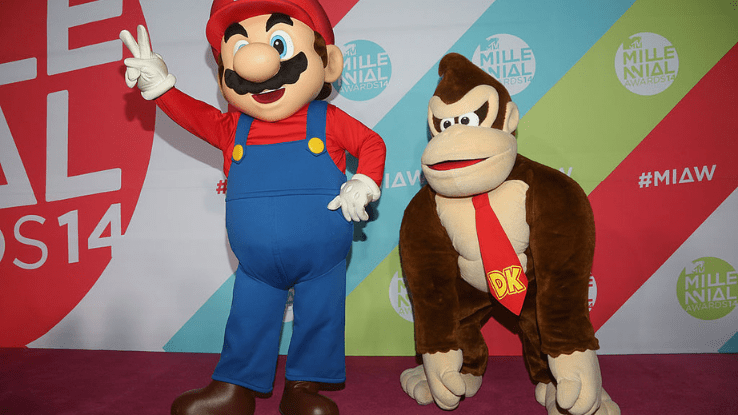 As the creators of Donkey Kong, who is more than 40 years old at this point, Nintendo has the rights to this popular phrase. Replicating the likeness of Donkey Kong could also put someone in hot water. 
9. The word "Superhero." | Co-owned by DC and Marvel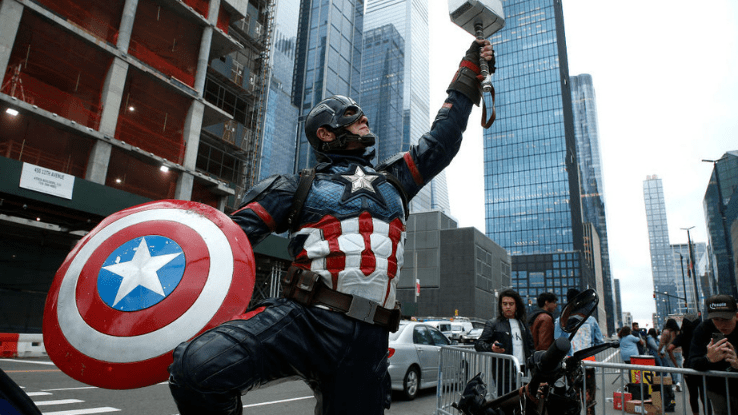 It's rare to see Marvel and DC playing nicely together, but the two titans of the comic-book industry both care deeply for their intellectual property. There haven't been any noteworthy cases of Marvel or DC pursuing legal action against anybody for the use of "Superhero" or its variations, so this trademark is more like an animal marking their territory.
10. "I Pity the Fool." | Trademarked by Mister T.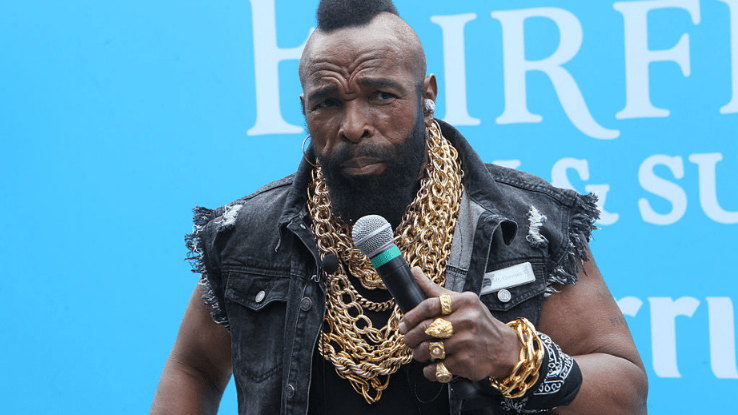 People have been repeating Laurence Tureaud's catchphrases since his run on The A-Team in the 1980s. The phrase was not trademarked until 2011, which is not very aggressive compared to some of these other phrases on this list that were trademarked right away. Strangely enough, the stage name "Mister T." is not trademarked… at least not yet.
11. "May the Force Be With You." | Copyrighted and trademarked by George Lucas, Lucasfilm & (now) Disney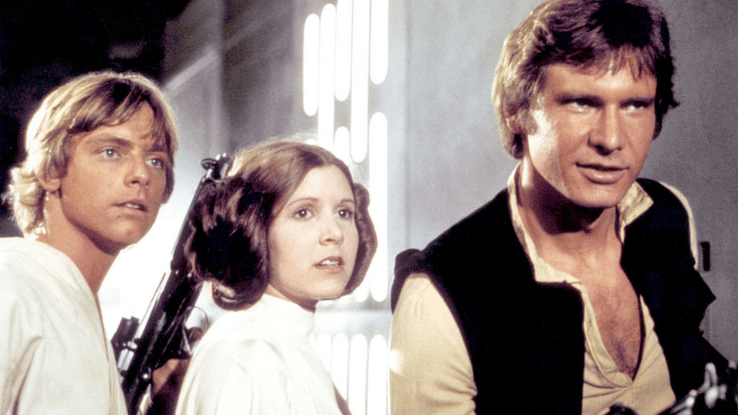 Even prior to being purchased by Disney, Star Wars has been controversial in the trademark landscape. "May the Force Be With You" has been protected by copyright since 1977. Only gaining momentum since then, Star Wars has become quite the copyright empire. Terms like "Jedi", "Yoda", "wookies", "ewoks", "lightsabers", "Darth Vader" and (many) more are all trademarked in some way.