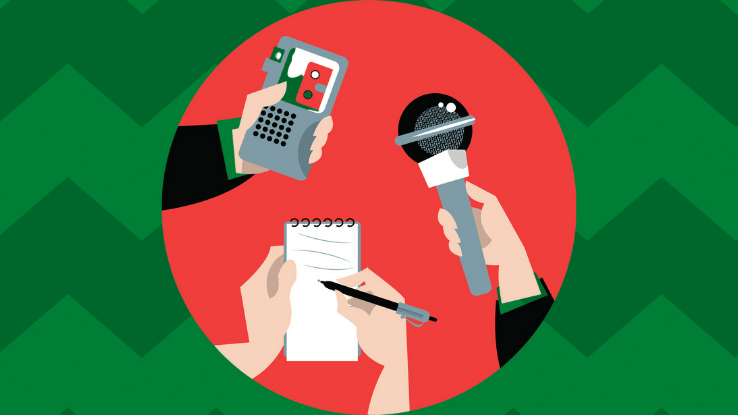 If 2020 was the call, 2021 was the response. The COVID-19 pandemic raged on, but the world did not stop turning — and 2021 brought a slew of unprecedented events with it. For you, what was 2021's standout moment? Regardless of what sticks with you, there's a lot of noteworthy news stories to choose from.
Here, we're reflecting on some of those top moments, moments that, even now, stick out from a (social) distance. No matter what 2022 has in store, we won't be forgetting these stories from 2021 any time soon.
Tokyo 2020 Was Held in 2021, Much to Tokyo's Dismay
Normally when a city hosts the Olympics and Paralympics, it's quite the honor — and it brings in all sorts of tourism. That's not how it went down in 2021 for the 2020 Summer Olympics.
The grand event had to be postponed, but Japanese citizens and government officials still called for the complete cancellation of the Games. People weren't traveling the way they would for normal Olympic Games, and the country did not want to deal with spikes in COVID-19. The show did go on despite the protests, but not because Tokyo wanted them to happen.
Billionaires Started Their Own Space Race
People often think of the U.S. going head-to-head with Russia when it comes to the space race, but 2021 challenged that idea. Elon Musk, Jeff Bezos, Richard Branson and Japan's Yusako Maezawa all funded their own private space explorations and were even a part of the missions. Whether these billionaires are considered astronauts or space-tourists, progress is still being made in space exploration.
Many of us stopped what we were doing during the summer of 2021 to watch these billionaire-funded rockets take flight. And many more of us were left questioning the ethics of these missions when there are problems like poverty and climate change that need addressing here on Earth. If 2020 didn't have you raising your arms up to the sky while shouting, "why!?", the so-called "billionaire space race" may have brought you to that point.
Distribution Shortages Were Everywhere
In 2021, we literally ran out of chips for video game consoles, washing machines and other tech. We also ran out of rental cars, toilet paper, coins, and so many other items, all because of "supply chain issues," a popular catchphrase that was repeated constantly throughout 2021.
The pandemic shut down more than just schools and bars — it also halted shipping routes and limited the number of dockworkers that could unload those ships. Once on land, there often weren't enough trucks to get those goods out to businesses and customers, which made matters even more frustrating. The domino effect of what can go wrong in the process of stocking everyday goods has given us a new appreciation for everyone involved in making sure our favorite products make it to our doors.
Protests, Protests & More Protests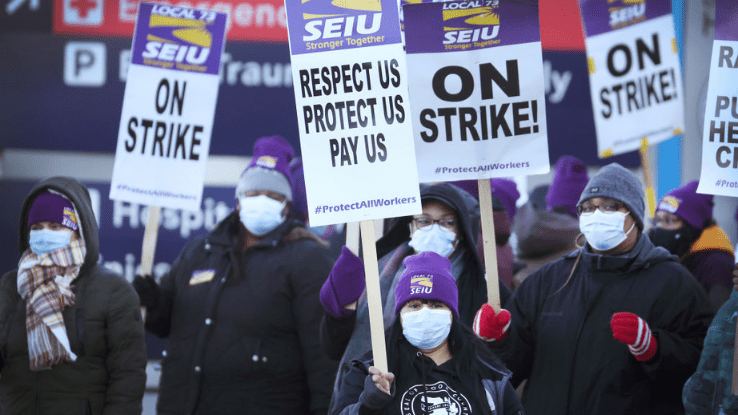 Social justice movements, such as Black Lives Matter, had quite the impact in 2020 after news surrounding the murders of George Floyd and Breonna Taylor went viral. In 2021, it appears that people took what they learned about community organizing and activism and applied it to other facets of life and injustices.
People are continuing to march for causes like Black Lives Matter, but they are also fighting for better labor practices, medical care for all, abortion access, transgender rights, and more in 2021. As time rolls on, it's looking less and less like organized movements are trendy — they're a necessity. For example, until labor reform happens on a federal level, these strikes will only become more common.
Reproductive Rights Hung in the Balance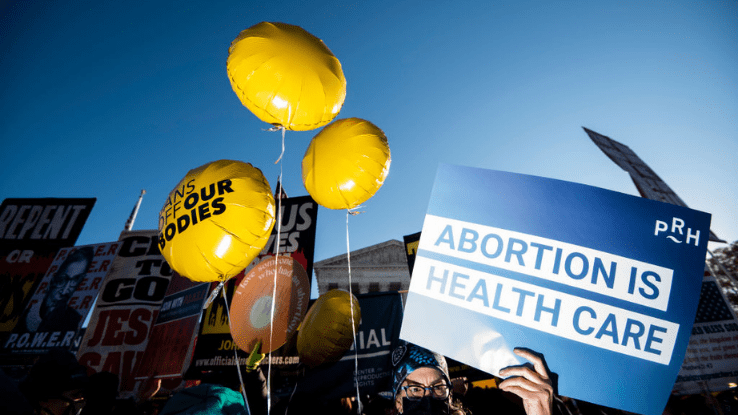 Nothing makes us more frustrated than harmful, reductive policies. As 2021 came to a close, the Supreme Court of the United States (SCOTUS) began to hear the case of Dobbs v. Jackson. Now, it's looking more and more likely that the case may become a landmark one that reverses Roe v. Wade — an outcome that could drastically change healthcare and abortion access in our country.
After watching the hearings from home, many Americans worry that their reproductive rights are truly up in the air. A final decision won't be made until 2022, but much of our 2021 was spent waiting for something to happen. Not to mention, other civil rights legislation, from the Equality Act to the fight to block anti-trans legislation in various states, is still up for debate.
Unprecedented Hurricanes & Wildfires Reminded Us of Climate Change's Effects
It's unfortunate, but 2021 did bring even more harsh reminders of the reality of climate change. Unprecedented wildfires ate their way through parts of California, Washington, Colorado and other states. The polar vortex fueled a winter storm in Texas that knocked out most of the state's power grid. Hurricane season saw more than $70 billion in damages across the Atlantic coast; hurricanes Elsa, Fred and Ida took the lives of more than 80 people.
Wild weather is, in many respects, a harsh reminder of Earth's changing climate. With no end in sight, we hope that 2022 will usher in changes that lead to a decline in extreme weather and a mitigation of the climate crisis. This generation-defining issue will extend beyond 2022, so we should be doing as much as we can to understand the issue today.