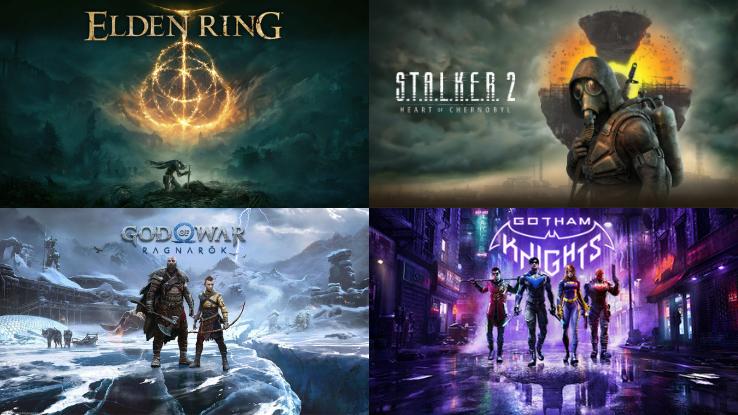 Hype is a powerful marketing tool in the gaming industry. How many times have you seen an amazing trailer for a less-than-stellar product? How many demos have you repeatedly played for games that you never purchased? Anticipation can lead to tremendous dissatisfaction… but we'd be lying if we said we weren't excited for some of the video games coming out in 2022!
The Souls franchise will enter new territory (on horseback), S.T.A.L.K.E.R. 2 will bring out the Russian Doomer in all of us, Bethesda will release another bug-ridden masterpiece, and Kratos will partake in "take your child to Armageddon day." We're taking a look at 16 of the most anticipated video games of 2022 today, and we're hoping that the hype doesn't bite us in the butt tomorrow.
Blood Bowl 3
There's a fantasy football pun somewhere in here. Blood Bowl 3 is the latest installment in this satirical series. For those who don't know, Blood Bowl is the unholy lovechild of Warhammer and Madden. This franchise is chaotic, psychotic, devilishly charming, and extremely fun.
The Steam page for Blood Bowl 3 has been up and running since June 2021. Feel free to stop by and wistfully stare at promo material until the next major update comes.
Dying Light 2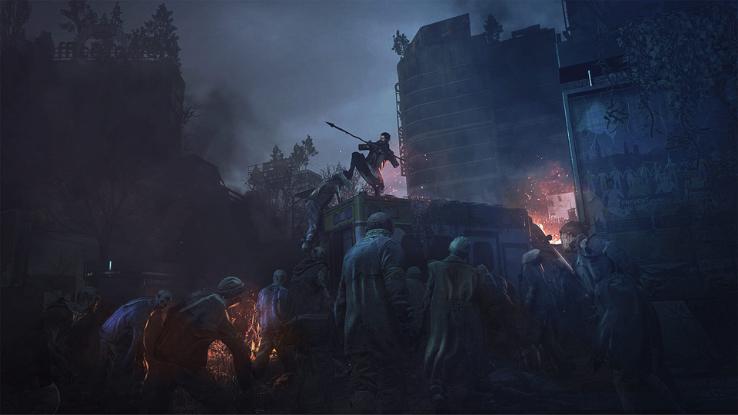 We could best describe the first Dying Light game as an open-world, zombie-drop-kicking simulator. Narrative depth wasn't exactly one of that project's strengths, but engaging combat and a robust parkour system were absolutely its saving graces.
Dying Light 2 Stay Human looked to up the ante when it was released on February 4, 2022. Did new weapons, abilities, and craftable items elevate this game over its predecessor? That's up to you to decide.
Elden Ring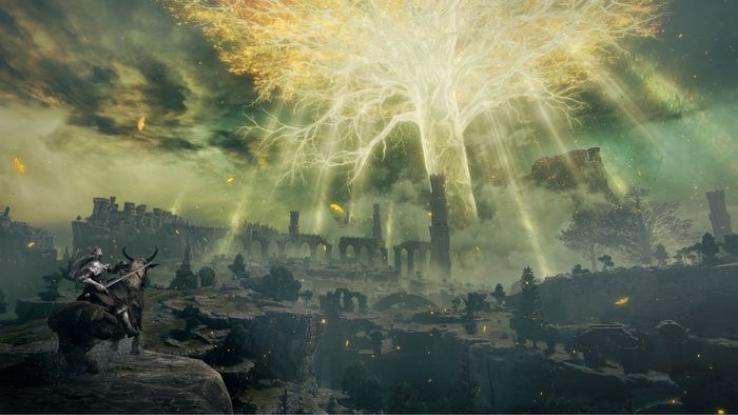 "Soulsbornekiro" is not a word we just made up; it refers to Demon's Souls, the Dark Souls trilogy, Bloodborne, and Sekiro: Shadows Die Twice. Pick up any of these titles and you'll find an unforgiving, yet immensely rewarding experience waiting for you.
Elden Ring is the brainchild of Hidetaka Miyazaki (the director of the Souls games) and George R.R. Martin (the creator of Game of Thrones) – and it's the first truly open-world installment in a franchise that's drastically reshaped the gaming industry. This title dropped on February 25, 2022, and it's easily one of our favorite titles this year. It's also ridiculously hard – which we wouldn't have any other way.
Final Fantasy XVI
Once upon a time, Square Enix was the undisputed king of JRPGs. Final Fantasy VII sold well over 12.8 million units internationally in 1997, shattering sales projections and setting new records in the process. 2022 may be another huge year for Square Enix as two highly-anticipated Final Fantasy games are slated for release.
Final Fantasy XVI and Stranger of Paradise: Final Fantasy Origin both look to be action-oriented installments. FFVI looks particularly promising as Ryota Suzuki (the combat designer for Dragon's Dogma and Devil May Cry 5) is working on this title, which is slated to release on June 16, 2022.
GhostWire: Tokyo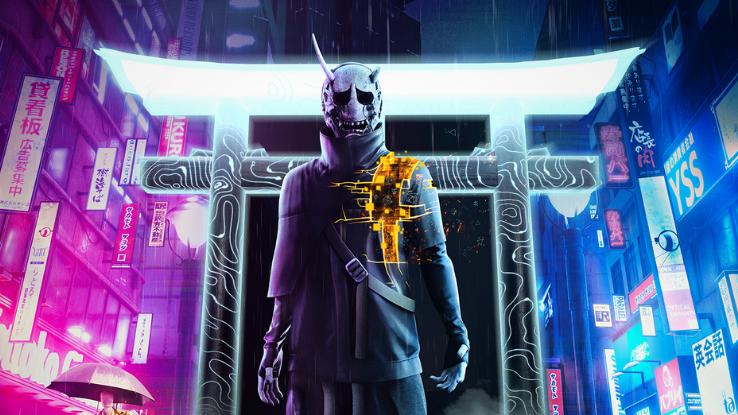 Yokai are strange, often malevolent, Japanese spirits that prowl the streets at night. The Slit-Mouthed Woman, Starving Skeletons, and the Two-Mouth Woman are just a few of Japan's most infamous ghosts and demons. The chances of surviving an encounter with these creatures are slim in real life, but at least you'll have a fighting chance in GhostWire: Tokyo.
This chilling title by Tango Gameworks lets players control Akito, a young Japanese man who battles yokai with psychic powers. GhostWire: Tokyo is a first-person action-adventure game that features a unique combat system, dozens of terrifying Japanese monsters…and some of the cutest dogs in media history. This timed exclusive was released on March 25, 2022, for PS5 owners and on PC.
God of War: Ragnarok
The hands of Death couldn't hold him, the Sisters of Fate couldn't control him, and a multi-year hiatus couldn't stop him from starring in one of the best-selling games of all time. Kratos is the God of War, and his story is far from over. God of War: Ragnarok will pick up three years after the events of God of War (2018).
Kratos and his son Atreus are on the Norse pantheon's hit list, and they have precious few allies in Midgard. The Ghost of Sparta is no stranger to cataclysmic events and Ragnarok is literally the Norse word for "Doom of the Gods." We don't see things ending peacefully in this game, but when has Kratos ever had that luxury?
Gotham Knights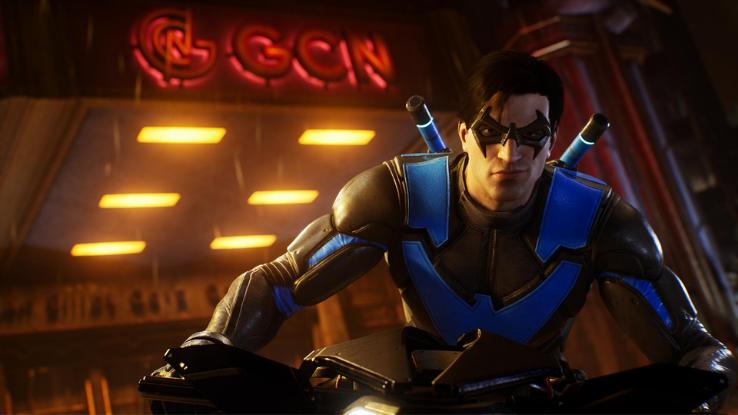 Rocksteady's Batman: Arkham series reshaped the action-adventure genre throughout the 2010s. Every franchise from Mad Max to Spider-Man to The Witcher borrowed certain gameplay elements from Rocksteady. Each Batman game grew in scope and complexity, but one feature consistently remained absent: cooperative multiplayer.
Gotham Knights might just scratch that itch — up to four players can take on Gotham City's most dangerous criminals by taking control of Batgirl, Nightwing, Robin, or the Red Hood.
Horizon Forbidden West
We aren't here to reignite any arguments concerning the eighth console generation, but we will say this; a slew of amazing games were exclusive to the PS4. One of those games was Horizon Zero Dawn, which earned critical praise and commercial success back in 2017. Guerilla Games are looking to go 2-for-2 with their follow-up title.
Horizon Forbidden West came to PS4 and PS5 on February 18, 2022. Players were free to once again help Aloy do what she does best — uncover ancient mysteries and hunt robotic dinosaurs. This already looks like a gaming awards darling – at least for PS5 owners.
Kirby and the Forgotten Land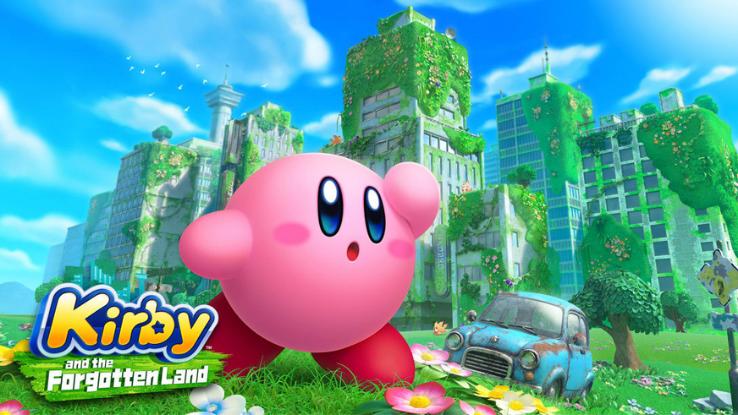 Masahiro Sakurai is revered by the gaming community as the mastermind behind the Super Smash Bros. franchise. However, Kirby is one of Sakurai's first creations. Not only does this explain why Kirby gets top billing in the Smash series, but it also explains why Kirby games are so amazing.
Kirby and the Forgotten Land is a 3-D platformer that was released on March 25, 2022. The pink powerhouse was free to explore a world very similar to our own while copying and dropping foes by the dozen.
The Legend of Zelda: Breath of the Wild 2 (official title TBA)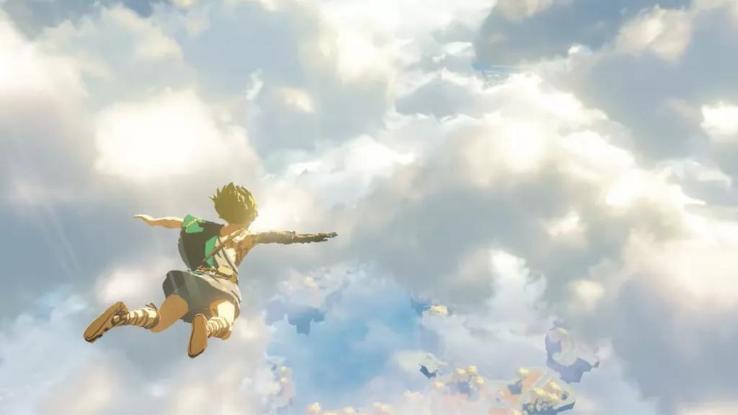 The Legend of Zelda: Breath of the Wild is a game that hardly needs an introduction. It swept at awards shows in 2016 and 2017, broke sales records all over the world, and spawned more memes than we can count. If you had a Nintendo Switch in 2017, this game was an automatic buy.
Nintendo is looking to outdo themselves with Breath of the Wild 2 next year. We know precious little about this title, though that hasn't stopped fans from comparing it to The Legend of Zelda: Majora's Mask. We'll ultimately see if those comparisons are justified next year.
Pokémon Legends: Arceus
Pokémon Legends: Arceus takes trainers back in time and sets them loose in a sprawling world filled with old and new Pokémon. Many fans have noticed similarities between this game and The Legend of Zelda: Breath of the Wild.
Breath of the Wild was (and honestly still is) a critical darling, so Arceus following in its footsteps might not be such a bad thing. Either way, Pokémon fans had the option to snag this Nintendo Switch exclusive on January 28, 2022.
Salt and Sacrifice
Salt and Sacrifice is the long-awaited follow-up to Ska Studio's Salt and Sanctuary. Both of these games take a great deal of inspiration from the Souls series as well as Castlevania and Metroid. Ska Studios is a " two-person, two-cat team" who've released several popular indie titles like the Dishwasher games and Vampire Smile.
Players can look forward to experiencing a tight combat system, brooding setting, and enigmatic storyline when this title drops next year. And players can also expect to die a lot, as Salt and Sacrifice looks just as challenging as its predecessor — if not more so.
Sifu
"Sifu" is the Chinese word for "master" as well as the next title by Sloclap — the French studio that brought us Absolver in 2017. Just like Absolver, Sifu is all about martial arts; players can take control of a young fighter who gradually evolves into a martial arts master with time.
Absolver placed a great emphasis on multiplayer combat, but Sifu is a strictly single-player experience. This game also has roguelike elements woven into its DNA, as players will lose certain abilities upon defeat while permanently unlocking others for later playthroughs.
S.T.A.L.K.E.R. 2: Heart of Chernobyl
GSC Game World released S.T.A.L.K.E.R.: Shadow of Chernobyl way back in 2007. The game resonated with fans across the globe thanks to its haunting atmosphere, tense gameplay, and numerous references to the Strugatsky Brothers' novel Roadside Picnic and Andrei Tarkovsky's 1979 film Stalker.
Over a decade after the release of 2009's S.T.A.L.K.E.R.: Call of Pripyat, this revered series is finally making a return. S.T.A.L.K.E.R. 2: Heart of Chernobyl invites players to explore "the Zone" once again on April 28, 2022. Just know that lost treasures and ancient artifacts aren't the only things you'll find out there.
Starfield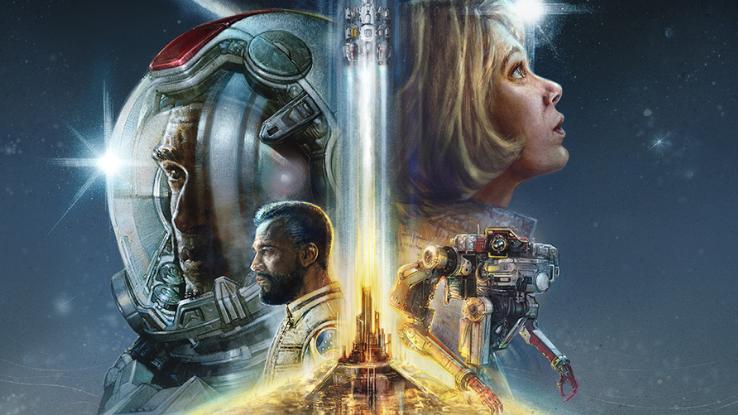 Bethesda is still attempting to repair its reputation after a series of PR controversies, and The Elder Scrolls VI is still nowhere in sight. Suffice it to say, there's a lot riding on Starfield's success.
This interstellar RPG promises to let players explore the cosmos, build settlements, and battle extraterrestrial threats. Bethesda's become synonymous with broken promises to many gamers, yet the anticipation for Starfield remains palpable.
Tom Clancy's Rainbow Six Extraction
Rainbow Six Siege experienced an extremely rocky launch, to say the least. A slew of patches and consistent updates helped the 6 v. 6 tactical shooter gradually recover. Now, it's a staple at some of the world's largest esports tournaments. Rainbow Six Extraction is a spin-off that takes this long-running series in a new direction.
Three-player teams can square off against parasitic aliens called Archæans. Teamwork is still vital in Extraction, as will resource management and situational awareness. Players with a Left 4 Dead-shaped hole in their hearts might find solace in Rainbow Six Extraction.