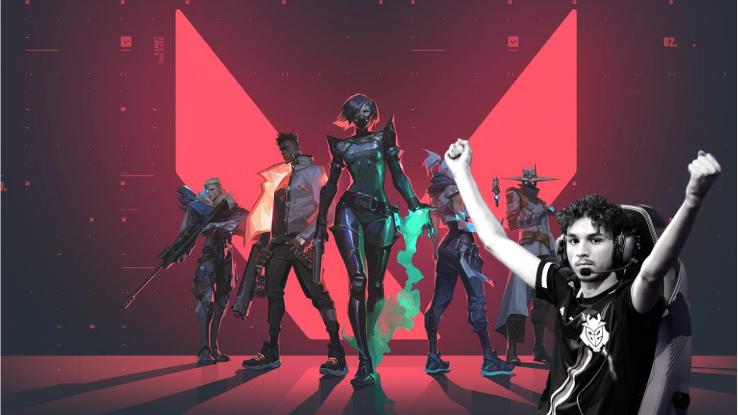 The concept of esports might seem foreign to some of us, but it's clear that this once-niche competitive gaming world has transformed into a billion-dollar industry rather quickly. While the idea of watching other people play video games competitively may sound strange, it's estimated that there will be 26.6 million monthly esports viewers in 2021 — and that's just in the United States.
Maybe you've heard of Fortnite or Valorant. Maybe those franchises mean nothing to you. Perhaps you confuse TikTok with Twitch. No matter your starting point, we'll help you gain a better understanding of this booming entertainment trend. And, just maybe, esports will become your new favorite pastime (or investment).
The Origins of Esports
According to American Esports, the seeds of esport history were planted all the way back in 1972. At that time, Stanford University hosted the first official video game competition on record, with players squaring off in a game called Spacewar. The lucky winner received a year's subscription to Rolling Stone magazine; a far cry from today's prize money, for sure, but every industry starts somewhere.
While scattered video-game competitions continued to crop up through the 1980s, it was the advent of the internet in the 1990s that really saw them take off. Nintendo helped nurture competitive gaming by holding the first Nintendo World Championship in 1990. By the late '90s, some of the first esports leagues, such as the Cyberathlete Professional League (CPL), the Professional Gamers League, and Quakecon, had formed.
For many, 1997's Red Annihilation marked a huge stepping stone for esports, and is widely considered to be the first true esports competition. While 2,000 players faced off online initially, the competition was narrowed down to just 16 gamers, who were flown to Atlanta for a championship at the Electronic Entertainment Expo (E3). The grand prize? A Ferrari 328 GTS. But beyond that sweet deal, the event made waves by being among the first to attract both a sizable audience and a good deal of press coverage.
By the early 2000s, esports were broadcast in some countries, including South Korea. Stateside, G4 mixed Unreal Tournament competitions and other fledgling esports content into its lineup. But it wasn't until the launch of the live-streaming platform Twitch that esports reached new heights of mainstream popularity.
How Are Esports Leagues Organized?
Much like traditional sports, esports are organized into various leagues. Exactly how these leagues take shape can depend on a variety of factors. As you'd expect, leagues are often organized around a specific game.
Take the hugely popular League of Legends, for example; in 2011 the League of Legends World Championship became the first global esports competition. Of course, leagues are also organized around specific regions. For instance, a number of regional League of Legends leagues now exist in countries all over the world, from nations in Asia to Europe to the Americas.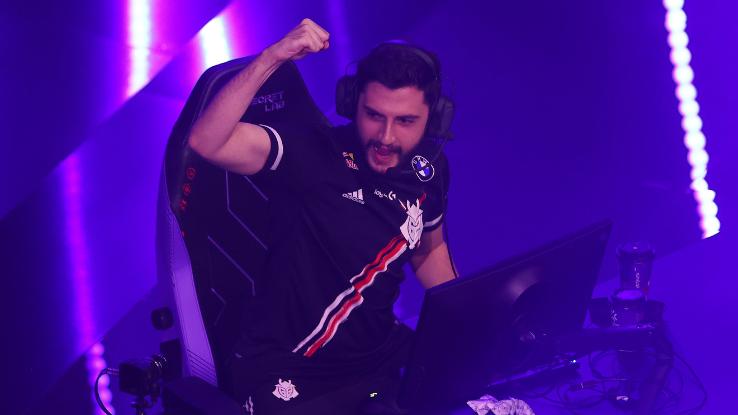 For the most part, however, esports are international by nature, and that's definitely part of the allure. The oldest and largest esports league is the Electronic Sports League (ESL). Founded in 2000, ESL hosts a variety of different tournaments, some of which attract stadium-sized audiences from all over the world.
The number of players on each team depends on the game, but five or so tends to be the average. While anyone can form a team with their friends, very few players are skilled enough to be the best of the best and secure sponsorships that allow them to play professionally.
Popular Competitive Esports Games and Competitors
Of course, there's a lot on the line for pro players. That is, a lot of prize money. Don't believe us? Let's take a look at Valve's immensely popular Dota 2.
As of 2021, pro gamers playing the action-strategy game have, in totality, been awarded over $234 million in tournament prize money. And top Dota 2 players, like Johan Sundstein, Jesse Vainikka, and Anathan Pham, have all raked in over $6 million apiece in prizes, according to Esports Earnings.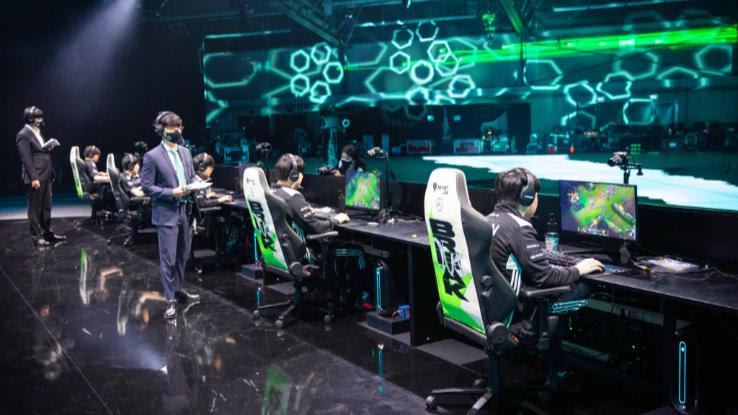 Want to find a game that peaks your interest as a viewer or player? Other popular games in the esports world include:
Counter-Strike: Global Offensive: Valve's Counter-Strike: Global Offensive is a first-person shooter (FPS). In it, one team plays the role of terrorists, who aim to commit an act of terror, while the opposing team plays as counter-terrorists, aiming to foil their opponents' plan. Featured in over 5,000 tournaments, Counter-Strike matches have awarded players over $120 million* in prize money.
Fortnite: Made by Epic, Fortnite is a popular battle royale game that offers a variety of play modes. Already, Fortnite has inspired over 700 tournaments and awarded players over $105 million in prize money.
League of Legends: In Riot Games' League of Legends, two teams compete to defend their half of a map. True to action-strategy games, a team wins when they overtake their opponents' holdings — in this case the enemy's "Nexus." To date, there have been over 2,600 League tournaments, which have awarded competitors over $86 million in prize money.
StarCraft II: Blizzard's StarCraft II is a real-time strategy (RTS) game set against a sci-fi backdrop. The highest level of play is centered in South Korea, where the game first gained esports popularity. In fact, StarCraft II is often credited with helping esports reach new heights. So far, it has been featured in over 6,000 tournaments and players have earned over $35 million in prize money.
*All earnings via Esports Earnings.
How to Stream Esports
When it comes to watching esports, the barrier for entry is very low. Access to streams is generally free and very straightforward. As the esports demographic consists largely of teens and young adults who have grown up with social media, many esports channels exist completely online.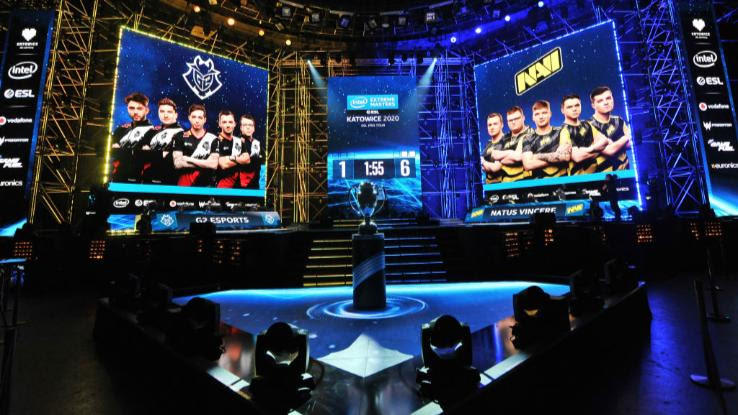 Twitch, an online platform now owned by Amazon, is definitely among the most popular live-video streaming platforms. On Twitch, users can create an account and enjoy live-streams of esports of all kinds. While some streamers offer subscriptions that come with additional perks, the platform is completely free to use.
Without a doubt, Twitch cornered the esports market early on, but, more recently, other competitors have emerged. YouTube, for instance, hosts a variety of esports content, including streams centered on Overwatch and League of Legends. And even Facebook, with its Facebook Gaming arm, offers streams, videos, and more. For a moment, Microsoft looked poised to take over esports with its Mixer platform, but, despite being Twitch's main competitor, the company discontinued the service in 2020 and merged with Facebook Gaming.
While esports have been televised in countries like South Korea for decades, it seems that some U.S.-based networks are finally considering this money-making industry worthwhile. So, will esports really become as popular as traditional sports? Only time will tell.