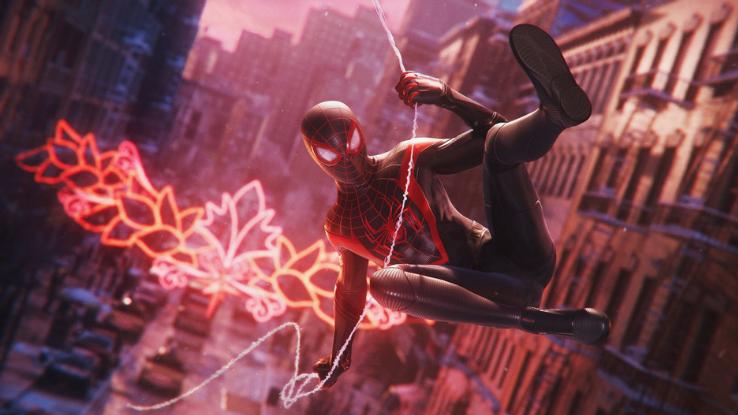 Editor's Note: take a look at our list of 2022's most anticipated video games.
Although the video game industry can carry on remotely, the COVID-19 pandemic still threw a wrench into game launches and studios' plans. Nonetheless, huge, highly anticipated titles, from Final Fantasy VII Remake to Ghost of Tsushima, still managed to hit shelves. And, without a doubt, Nintendo's latest Animal Crossing title proved to be a saving grace for folks needing an escape (not to mention, the cause of a worldwide Switch shortage). All of this to say, 2020 has been a shockingly solid year for games (and TV and literally nothing else), but despite the wealth of top-tier games, there are a few titles that tower above the rest. Here are our picks for the year's best video games.
12. Paper Mario: The Origami King
Although most Switch owners have been sinking time into Animal Crossing: New Horizons, an escapist game that's been giving players a sense of routine during a turbulent time, they should hit pause on the life sim and hang with gaming's favorite plumber in Paper Mario: The Origami King. The sixth installment in Nintendo's beloved Paper Mario series sees everyone's favorite red-hatted plumber fighting off the Origami King and his evil army of Folded Soldiers in order to protect the Mushroom Kingdom.
Although he's armed with a trusty hammer, a cast of supportive allies and a penchant for puzzle-solving in lieu of his renowned jumping skills, this flatter version of Mario is still the same character we all know and cherish. But what we love most about this one is the ingenuity and innovation — the stuff that makes this Mario stand out. The series has always leaned into its aesthetics, making them more than just fun gimmicks, and, for those wanting more variety in gameplay, Origami King is a decidedly cross-genre offering that features elements of RPGs, platformers, puzzlers and action-adventure games.
Available on: Nintendo Switch.
11. Carrion
Developed by the aptly named Phobia Game Studio, Carrion is described by GameSpot as a "reverse-horror game." Fire up Carrion and you'll quickly learn why: An experiment goes awry and you assume control of that experiment — an amorphous, tentacled creature dead-set on wreaking havoc on the scientists (and soldiers) responsible for its imprisonment.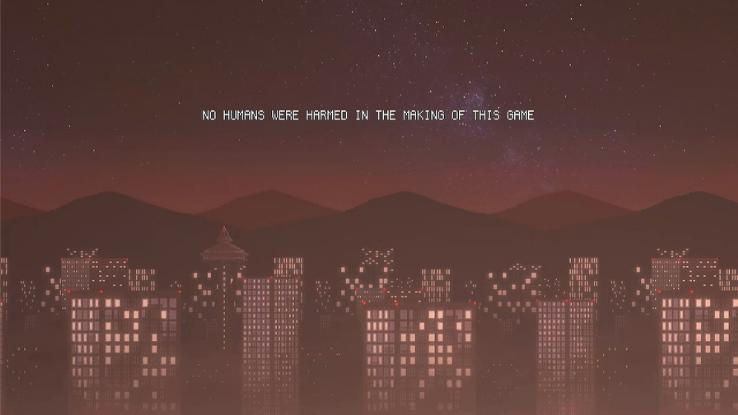 As you crawl through vents and consume all of the humans you come into contact with, be on the lookout for pieces of genetic code, which, when reabsorbed, allow you to gain new abilities. Although light on the story, Carrion does provide glimpses into the creature's origins, adding an interesting narrative twist on what Destructoid calls "an unrelenting slaughterhouse." This game earns a spot on our list for its impressive visuals, relentless action and fun twist on the horror genre.
Available on: Nintendo Switch, Xbox One, Microsoft Windows, Linux and macOS.
10. Half-Life: Alyx
One of gaming's biggest "in jokes" — if you can even call it that — is that the highly acclaimed, groundbreaking Half-Life 2 (and Half-Life 2: Episode Two) will never receive the sequel it deserves. After over a decade, Valve, the folks behind beloved series like Half-Life, Portal and Team Fortress, sort of gave fans what they've been wanting in the form of Half-Life: Alyx, a virtual reality (VR) first-person shooter.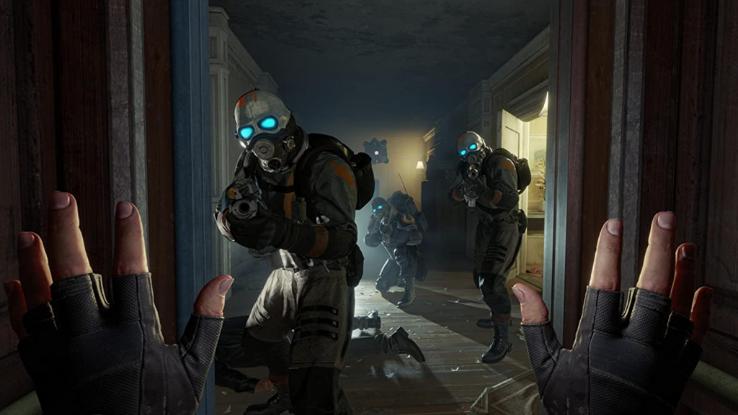 Set before the events of Half-Life 2, the game allows players to step into the shoes of fan-favorite character Alyx Vance. In order to fight the Combine, an alien empire set on taking over Earth, Alyx sets off on a mission to seize one of the invaders' superweapons. The game really leans into the VR element, allowing players to use "gravity gloves" to interact with the environment and manipulate objects. By combining creative physics puzzles with exciting combat and exploration sequences and the heart-pounding intensity of the survival horror genre, Alyx has been touted as VR's first "killer app" for good reason.
Available on: Microsoft Windows & Linux. (Works with most PC-compatible VR headsets.)
9. Streets of Rage 4
These days, nostalgia sells — and the latest entry in the Streets of Rage series proves that. For the unfamiliar, this side-scrolling beat 'em up franchise was first released as a trilogy of games for the Sega Genesis in the 1990s. Since then, those early installments have been ported countless times, but now, nearly three decades later, Streets of Rage finally has a completely new chapter.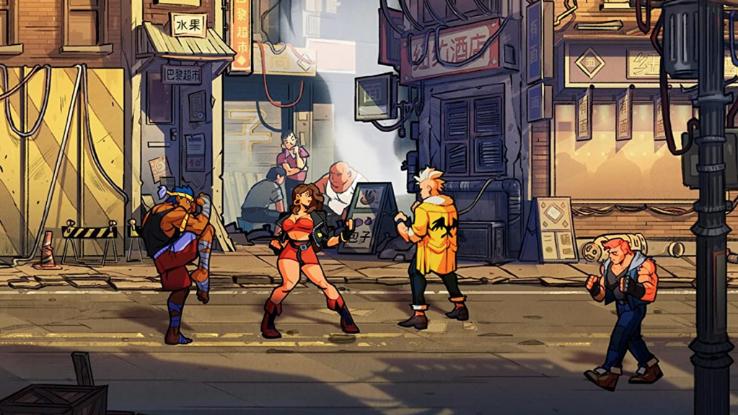 Set a decade after Streets of Rage 3, the fourth installment sees the children of criminal mastermind Mr. X forming a new crime syndicate that aims to brainwash the citizens of Wood Oak City with hypnotic music. In order to take down the evil syndicate, players once again take control of ex-police vigilante Blaze Fielding and her motley crew of fighters. The Sydney Morning Herald notes that "the balance between embracing nostalgia and reformulating the brawler for the current decade is struck wonderfully." Best of all, Streets of Rage 4 ranks highly for replay value, thanks in part to its online multiplayer mode.
Available on: Microsoft Windows, Nintendo Switch, PlayStation 4 and Xbox One.
8. Doom: Eternal
A followup to the franchise's soft reboot Doom (2016), first-person shooter Doom: Eternal follows the Doomguy (Doom Slayer) character who is, once again, tasked with stopping Hell's consumption of Earth and taking down the extraterrestrial Maykrs. As with its predecessors, the no-holds-barred style of play will not only get you through the game but also see you collecting more ammo, health and armor.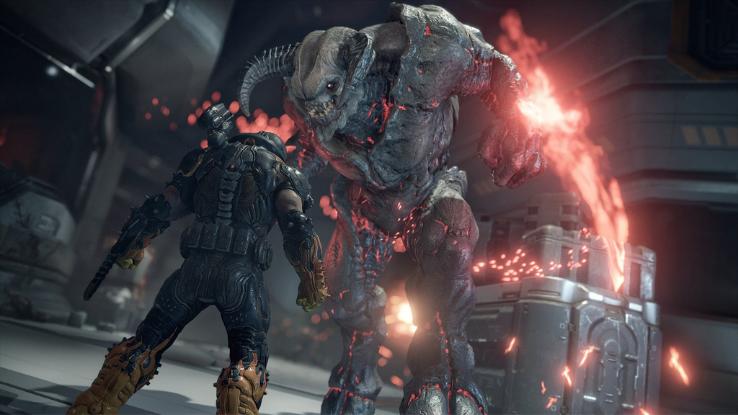 While the emphasis is still placed on this "push-forward" combat style, Doom: Eternal also makes an effort to include some platformer sequences and invest more in its story. The reaction to these efforts was decidedly mixed: GameSpot called the game's story "overly serious and confusing," while other critics felt the puzzler sections were out of place. Nonetheless, with a catchy soundtrack and undeniably fun combat, the game still captures what long-time fans love most about the franchise.
Available on: Microsoft Windows, PlayStation 4, Stadia and Xbox One. Coming soon to: Nintendo Switch, PlayStation 5 and Xbox Series X and Series S.
7. Ori and the Will of the Wisps
This platform-adventure game, which takes inspiration from old-school titles like Metroid and Castlevania, is a direct sequel to 2015's highly acclaimed Ori and the Blind Forest. Upon its launch, Will of the Wisps made waves for frame-rate issues and bugs, but after those were (quickly) patched, it was easy to fall in love with every aspect of the game.
Although this sequel trades Blind Forest's two-dimensional artwork for a more multilayered level design, the immersive, fantastical visuals still carry the same spirit — and fashion a world you can't help but want to disappear into for a few hours. In addition to changing up the look of the first game, Will of the Wisps expands the franchise's imaginative world and refines the gameplay, encouraging reviewers at GamesRadar+ and Destructoid to call it "one of the best platformers ever made" and "a hallmark of excellence," respectively.
Available on: Microsoft Windows, Nintendo Switch, Xbox One and Xbox Series X and Series S.
6. Ghost of Tsushima
Sony's highly anticipated action-adventure stealth game Ghost of Tsushima more than lives up to the massive expectations placed squarely on its (metaphorical) shoulders. This open-world game follows a samurai as he endeavors to protect the titular Tsushima Island from the Mongol invasion of Japan during the late 13th century. Ghost has become just the third western game to receive an ever-elusive perfect score from Japanese gaming magazine Famitsu.
While the game has faced criticism for its side quests' monotony, the fluid combat gameplay has been universally praised. IGN notes that, apart from combat, Ghost's strong point is that it's "an absolutely gorgeous adventure through one of history's most strikingly beautiful landscapes." Although clearly meant to be an homage to Akira Kurosawa films, Polygon writer Kazuma Hashimoto notes that Ghost "ultimately doesn't deal with the politics of the country it uses as a backdrop."
Available on: PlayStation 4.
5. Final Fantasy VII Remake
After what felt like a decade, Square Enix finally released its (beyond) highly anticipated Final Fantasy VII Remake, an updated (and slightly retooled) version of its hit role-playing game from 1997. For the uninitiated, the game tells the story of Cloud Strife, a mercenary with a murky past who joins an eco-terrorist organization set on dismantling Shinra, the megacorporation that's sucking the planet's life essence dry for energy — and that's just the first act.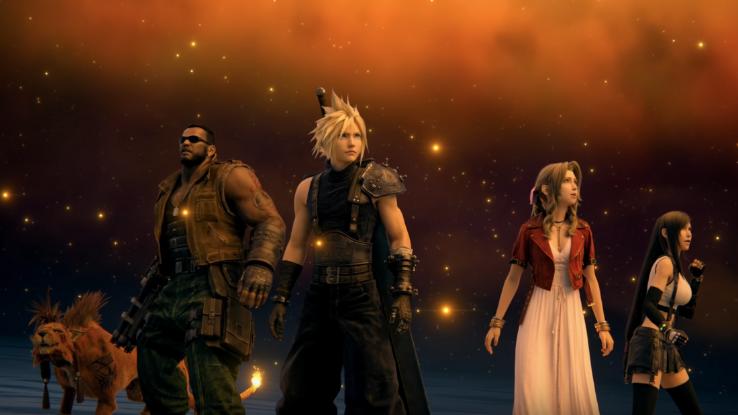 As fans of the original will recall from the game's jewel case, GameFan dubbed Final Fantasy VII "quite possibly the greatest game ever made." The high-def, episodic PlayStation 4 remake had a lot to live up to — and live up it did. In addition to stellar early reviews, Final Fantasy VII Remake sold a whopping 3.5 million copies in just three days. GameSpot notes that it "presents fresh perspectives that feel both meaningful and essential" and we couldn't agree more. Remake takes an epic tale (and characters we've loved for years) and tells a more personal story — and, you know, it's satisfying as heck to play.
Available on: PlayStation 4.
4. Animal Crossing: New Horizons
You're probably tired of hearing about it, but it's true that the long-awaited Nintendo Switch installment of the acclaimed Animal Crossing series couldn't have come at a more perfect time. As is the case with previous entries in the series, New Horizons is a nonlinear life simulation game that you play in real time. Translation: If you were sheltering in place in March, the game provided a fix of the "everyday," the routine and mundane that we were all sorely missing.
For those who are (somehow still) unfamiliar with the series, here's a quick rundown. In Animal Crossing, you play as a human character who moves to a new town — in the case of New Horizons, your character moves to a deserted island at the invitation of series regular Tom Nook, a raccoon "entrepreneur." While exploring the island, you collect items, furnish your home and build a community alongside anthropomorphic animals. Ah, the simple life.
Available on: Nintendo Switch.
3. Marvel's Spider-Man: Miles Morales
A follow up to Insomniac Games' 2018 hit Marvel's Spider-Man, Miles Morales puts you in the (stylish) shoes of its titular character, who must take up the Spidey mantle — "and own it," as the game's back-of-box copy states. In this version of Miles' (Nadji Jeter) story, he's a teenager adjusting to life in Harlem in the wake of his father's untimely death. Meanwhile, his mother, Rio Morales, is campaigning for City Council, and his mentor, Peter Parker, is heading abroad for work, meaning Mile will be New York's only webslinger for a bit.
As if things weren't hard enough for the young hero, he's soon tasked with saving New York City from a building war between the Roxxon Energy Corporation and a high-tech criminal army dubbed the "Underground." Needless to say, the game is action-packed — and it pulls off all that action with real finesse. In addition to astonishing swinging, web-slinging and other combat mechanics (like Miles' signature bioelectric powers and invisibility), the game serves as a gorgeous introduction to the new PlayStation 5 gold standard in terms of graphics and frame rate. All of this to say, whether you're beating up bad guys or just taking a tour of New York City from above, Marvel's Spider-Man: Miles Morales reaches new gaming heights.
Available on: PlayStation 4 and PlayStation 5.
2. Hades
The "roguelike" video game genre gets its name from 1980's Rogue, a roleplaying dungeon crawler that essentially invented that style of gameplay, all while drawing inspiration from text-based computer games like Colossal Cave Adventure and fantasy tabletop games like Dungeons & Dragons. The latest game to do right by the roguelike genre is Hades, in which you play as Zagreus, the son of Hades, who is attempting to escape the Underworld and reach Mount Olympus.
Each "run" the player makes — a.k.a. attempts to reach Olympus — features randomly generated rooms, and those rooms are also populated with random enemies and rewards. Needless to say, Zagreus will die a lot, but that doesn't mean this one's a Greek tragedy. In fact, players can use treasures from previous attempts to unlock better attributes and weapons, thus improving their odds on subsequent run-throughs. In addition to an immensely high replay value and engaging combat, Hades also boasts a top-notch, engrossing narrative — all of which add up to hours upon hours of unique gameplay.
Available on: Nintendo Switch, macOS, Microsoft Windows, Macintosh operating systems.
1. The Last of Us Part II
Picking up several years after Naughty Dog's survival-horror masterpiece The Last of Us left off, this sequel centers on Ellie (Ashley Johnson) — the "mature beyond her years" teen whom smuggler Joel (Troy Baker), the player character, must escort out of Boston (and across a post-apocalyptic wasteland) in the first game. In Part II, Ellie must still outgun the (zombie-like) creatures infected by a mutated strain of the Cordyceps fungus, but she's also out for revenge.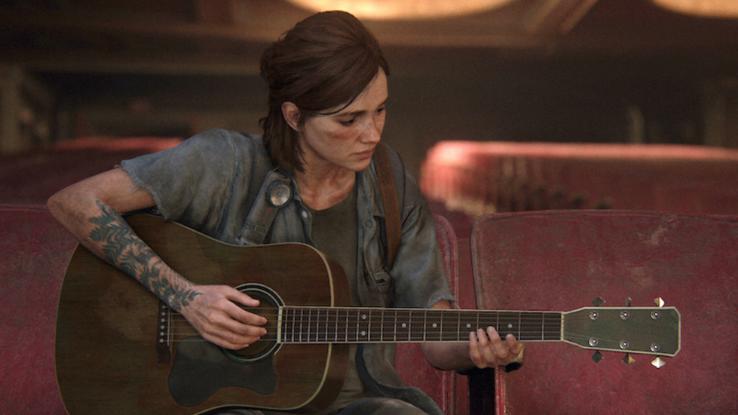 And, yes, this time it's personal — very personal. Survival horror doesn't even begin to describe it: In Last of Us, it truly feels like no one is safe, so prepare for your heartbeat to go wild, whether you're being stealthy or engaging in frantic gunplay. Naughty Dog has written both a harrowing apocalyptic epic about the nature of violence and revenge as well as a nuanced queer love story — and wrapped it all up in heart-pounding gameplay and a surprising, but thoughtful, narrative structure. Needless to say, The Last of Us Part II is nothing short of a masterpiece.
Available on: PlayStation 4.
Honorable Mention: Among Us
Writing for Wired about the resurgence of narrative-free games, M.J. Lewis points out that, "In the midst of a pandemic, we're all suffering from narrative exhaustion right now" — and we couldn't agree more. While we love this year's engrossing epics and blockbuster titles, we also can't get enough of Among Us, the free-to-play (in some cases) hit that changed the gaming landscape for Twitch streamers and casual players alike in the second half of 2020. Even though it initially came out 2018 — hence its honorable mention status.
For the uninitiated, Among Us is a multiplayer game (4-10 players) — one that you can play online with friends or randomly selected players, or locally with your shelter-in-place housemates. When you fire up the game, players are dropped on a spaceship, with the aim of completing a certain number of mundane tasks to get the ship in tip-top shape. The only problem? Some of the "crew" are privately told at the game's onset that they are imposters, and their aim is to sabotage the ship or kill off the genuine crewmates before all those mundane tasks are completed.
If you've ever played party games like Mafia or Werewolf, this is quite like that: When a body is discovered, crewmates will have the chance to vote someone off the ship — hopefully the imposter(s) — so winning takes some good negotiation and pokerface skills in addition to a mastery of the gameplay. There's a reason this game has become 2020's latest viral trend, so who are we to deny it a much-deserved shoutout?
Free to play on: iOS and Android. Available on: Microsoft Windows.
Advertiser Disclosure: When you purchase through links on our site, we may earn an affiliate commission.