What makes a debut album successful? Is it all skill, or is there some luck involved? Does the genre matter? Or is it solely the number of sales that determines whether a band is responsible for one of the best debut albums of all time? Ultimately, there are a lot of factors involved. Some are measurable, while others are more subjective. If you're curious about what goes into making the best debut albums of all time, see which 20 albums made our list.
What Makes These the Best Debut Albums?
When it comes to assessing the success of a debut album, we're looking at several factors. Sales, for example, is a huge contributor. But an album's impact on music and pop culture at large also matter — as does the longevity of an album's popularity.
Music is subjective, so coming up with a definitive list is tricky. What's earth-shattering to you might be fairly inconsequential to another listener. It's even hard for experts to agree. Some critics clearly favor particular genres; as a whole, it's hard to pin down the weight of the various evaluation criteria. And that's why you'll see very different lists across leading music publications like Rolling Stone and Revolver.
Since that's the case, the topic of the best debut albums of all time is hotly debated. Still, the list below attempts to capture some of the most successful ones.
The 20 Best Debut Albums of All Time
Adele, 19
In the world of lyrical quality, Adele's ability to tell a heart-wrenching story with her music is undeniable. With the release of 19 — an album title paying homage to the singer's age at the time — Adele quickly racked up fans.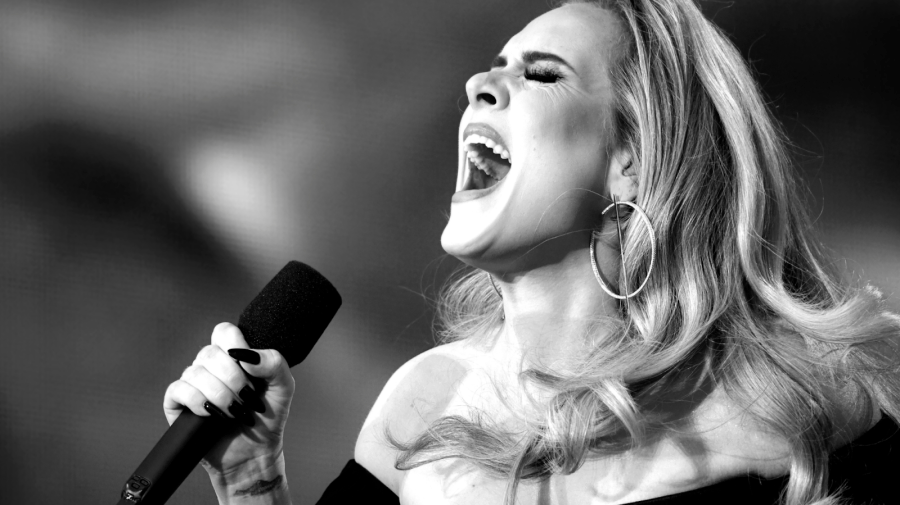 The music was emotional, thought-provoking, and deeply intimate. Plus, Adele's vocal power is practically unmatched, making 19 one of the greatest debut albums in history.
Alicia Keys, Songs in a Minor
Featuring piano, strings and a ton of soulfulness, Alicia Keys coupled exceptional poise with meaningful lyrics to create an album that quickly resonated with the masses. It was also a departure from what was found in the pop genre at the start of the millennium, embracing a softness — something that was incredibly powerful.
Not to mention, this album shone during a period marked by boy bands and dance hits. Ultimately, Keys' music was incredibly genuine, and showed how classic elements could remain relevant even in contemporary music.
Black Sabbath, Black Sabbath
In the world of hard rock and heavy metal, Black Sabbath's self-titled debut album is broadly considered revolutionary. Released in 1970, the album introduced the world to Ozzy Osbourne's unique vocals.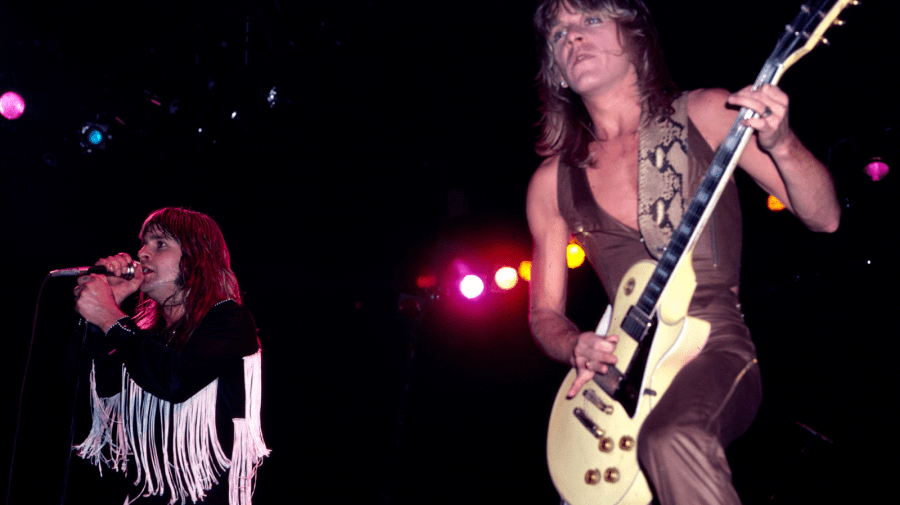 Additionally, there was exceptional musicality throughout the tracks, along with undeniably memorable guitar riffs and baselines. Black Sabbath also inspired a slew of future bands. As a result, it's nearly impossible to ignore the significance of the band's first album.
De La Soul, 3 Feet High and Rising
As the 1980s drew to a close, De La Soul released an album that shirked convention when it came to rap. Along with great beats, there were moments of humor as well as short skits. Plus, the lyrics were largely designed with relatability in mind.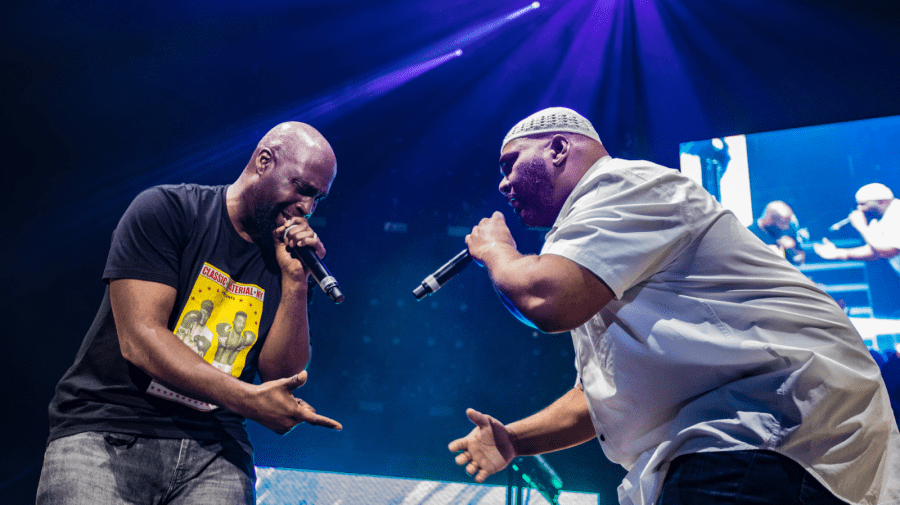 Further breaking down barriers, the album featured collaborations with artists from other genres, including greats like Johnny Cash and Hall & Oates. In the end, the result was eclectic and often light-hearted, allowing the album to stand out in the growing rap scene.
DMX, It's Dark and Hell Is Hot
In 1998 DMX hit the scene with It's Dark and Hell Is Hot. At the time, listeners were looking for a gritty, authentic sound with energy to spare. The album touched on a wide range of topics, making at least a few tracks relatable to nearly any listener.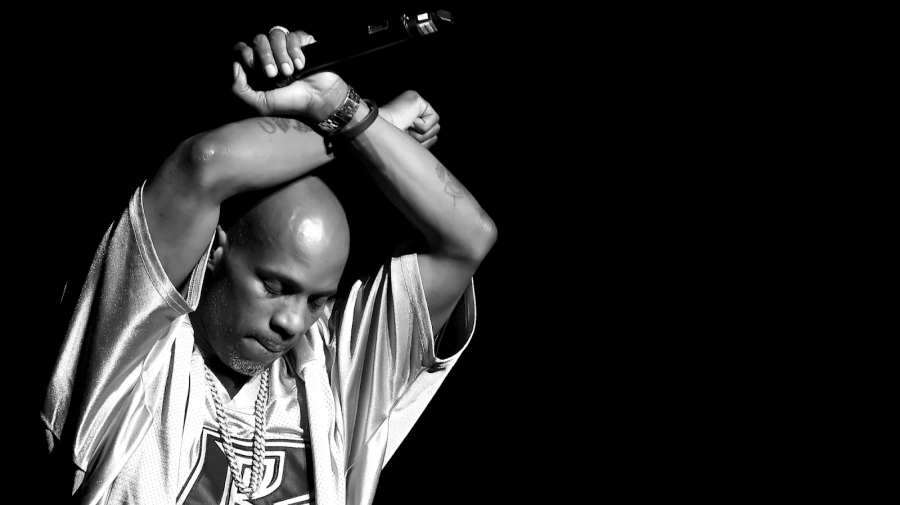 While DMX didn't take off as quickly as some other artists on this list, his long-term influence is undeniable. Today, you'd be hard-pressed to find someone who didn't connect with some of his music.
Guns N' Roses, Appetite for Destruction
When it comes to hard rock in the 1980s, it's impossible to deny the impact of Appetite for Destruction. It was ultimately the best-selling debut album of the decade, even though it came out on the back end of the 10-year span.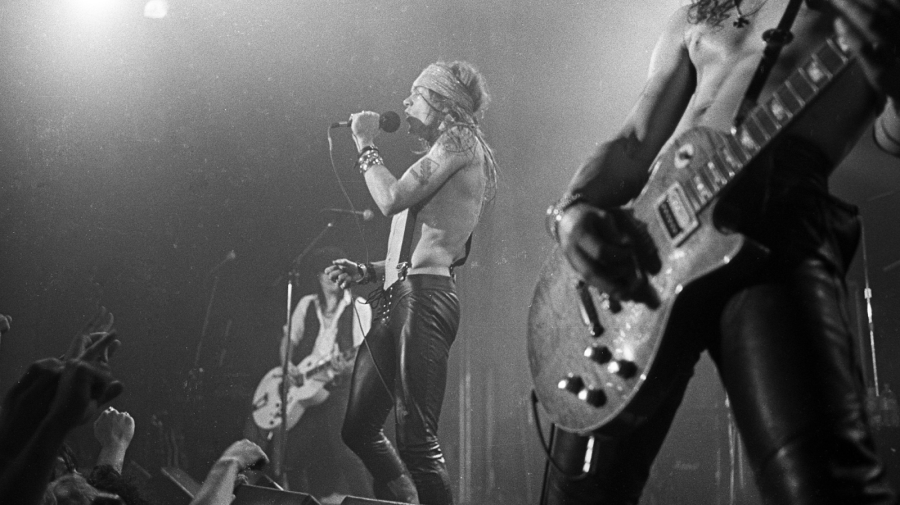 The album drew influences from a range of genres, incorporating blues, funk and punk elements into a largely rock sound. Plus, there were many surprisingly emotional moments, resulting in a powerful album brimming with hits.
Kanye West, The College Dropout
While Kanye West wasn't new to the music industry when he released The College Dropout, the album marked his initial steps into the world of becoming a rap artist. He created a sound that was wholly unique, introducing a range of influences — including gospel — into his songs. Additionally, much of his music feels like a glimpse behind the scenes, giving people insights into his struggles, viewpoint and more.
One standout moment? "Through the Wire," a song written after a car accident and recorded while Kanye's jaw was wired shut. While it's an unconventional claim to fame, the track itself also garnered critical admiration, and not just for the conditions under which it was recorded. On a whole, College Dropout is one of the best debut albums of all time.
Linkin Park, Hybrid Theory
A force in the world of alternative rock, Linkin Park played a major role in the rap-rock sub-genre, immediately turning heads with Hybrid Theory. The juxtaposition of Chester Bennington and Mike Shinoda's vocal stylings, and all their intriguing musicality, propelled the band to success.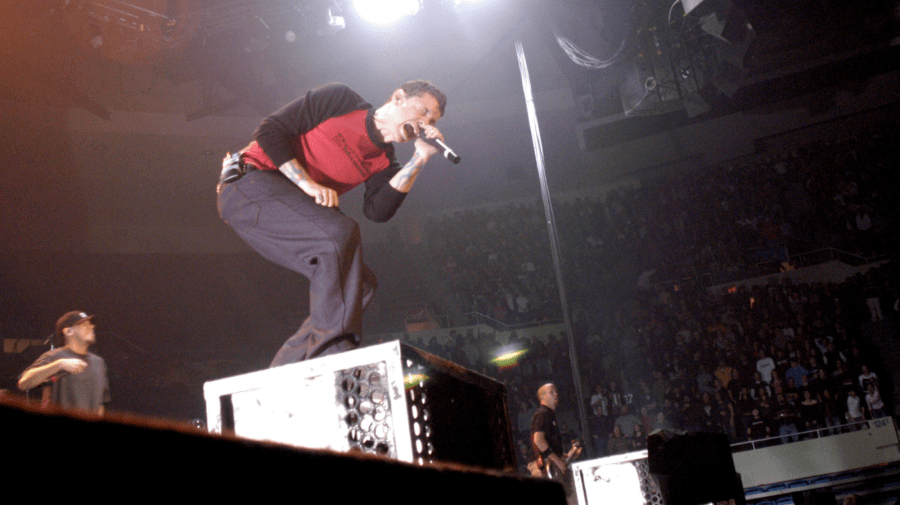 Not to mention, there was an emotional, raw quality to the album. The songs were authentic, expressing emotions that resonated with a huge swath of listeners.
Liz Phair, Exile in Guyville
Released in 1993, Liz Phair's debut album was an undeniable force in the world of indie rock. The messaging in the songs hit hard, making the music feel incredibly raw and genuine. Couple that with a fairly barebones approach to the music, and that first album quickly made its way into the hearts of many during the '90s.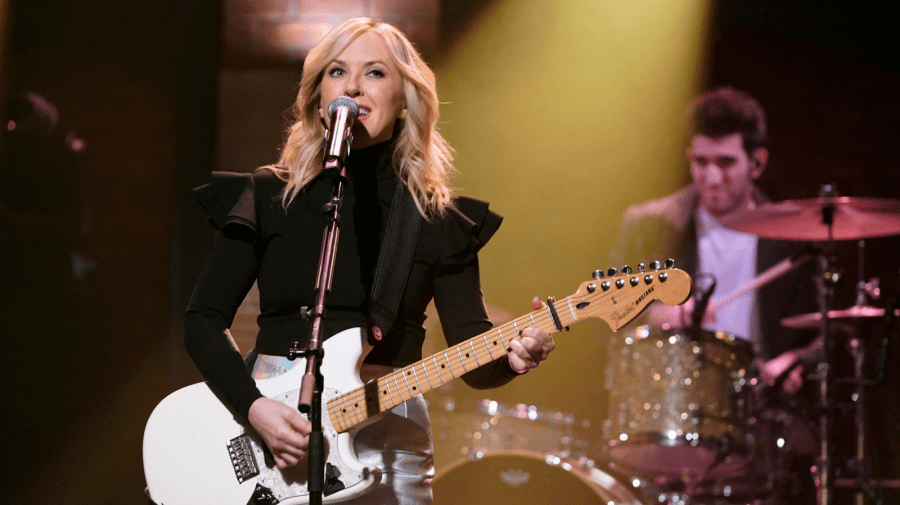 Exile in Guyville was also critically acclaimed, drawing even more attention to Phair and securing her fans who might otherwise have overlooked a debut album. While its commercial success was a bit limited — mainly because of the somewhat niche genre — the album cemented its position in music history nonetheless.
Nas, Illmatic
Released in 1994, Illmatic showcases Nas as an epic storyteller, discussing life in a genuine and relatable way. Couple that with the exceptional musicality and his daring to take on potentially tough subject matter and, well, saying the album made an impression would be a massive understatement.
Plus, Illmatic demonstrated Nas' knack for collaboration; he brought in artists who truly added something critical to the equation. The album is powerful, at times shocking and a legitimate triumph for Nas and the genre at large.
NWA, Straight Outta Compton
An album that launched the careers of many rap legends, Straight Outta Compton took the world by storm. It was a definitive celebration of "thug life", discussing many of the trials, tribulations and challenges, all while asserting that they weren't role models, even though they became them nonetheless.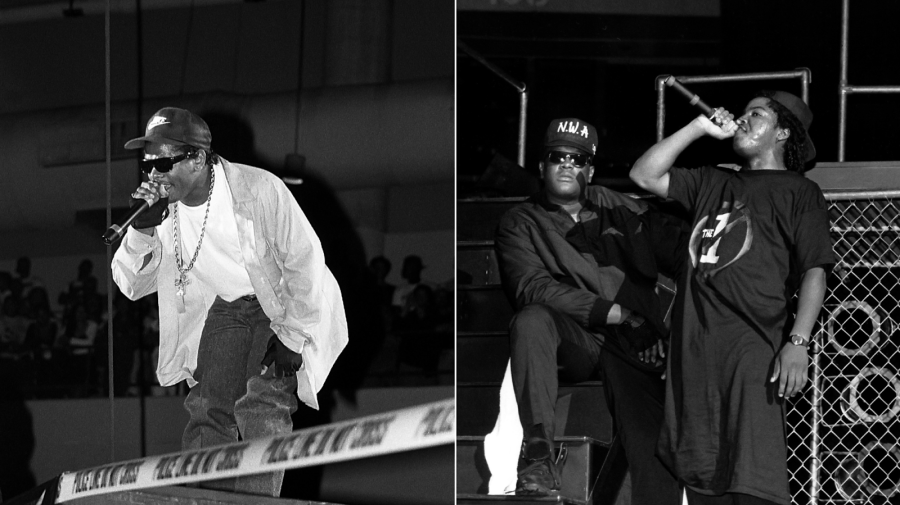 While many of the tracks are noteworthy, few are as infamous as "F*ck the Police". Not only did it resonate with listeners, but it drew the attention of authorities, only reaffirming this album's undeniable place in history.
Pearl Jam, Ten
During the rise of grunge, Pearl Jam hit the scene. Many assumed that the band didn't stand a chance when compared to Nirvana. However, Ten helped Pearl Jam prove otherwise in record time. The songs were powerful, detailing stories with profound messages. Couple that with Eddie Vedder's unique vocals, and it's clear why the album secured such critical acclaim.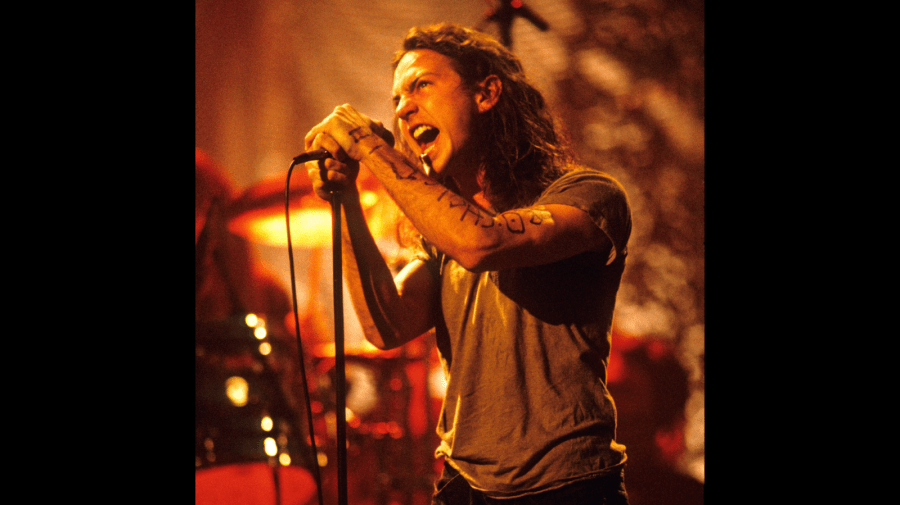 Pearl Jam also resonated strongly with members of Gen X, many of whom felt they weren't being heard or seen at the start of the 1990s. Ultimately, Pearl Jam developed a large, loyal fanbase. Even now, they remain one of the pillars of rock.
Run-D.M.C., Run-D.M.C.
When it comes to bringing hip-hop to the masses, Run-D.M.C. was a quintessential element. The group's self-titled debut album broadened the genre's fanbase significantly, making hip-hop more accessible to new listeners.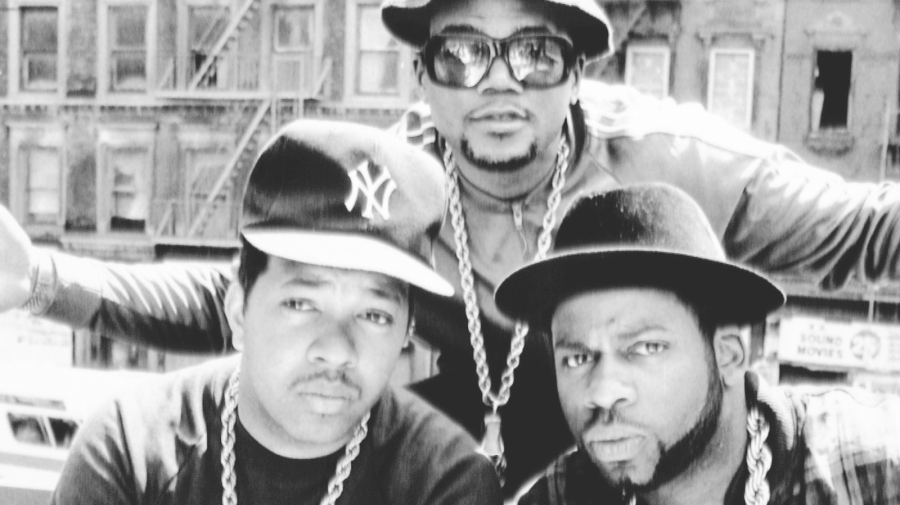 Plus, the party vibe of many of the tracks imbued the album with a sense of fun, all while leaning into rock elements. In many ways, Run-D.M.C. was genre-blending at its best, making this landmark record one of the best debut albums ever.
The Band, Music From Big Pink
When it comes to grassroots American rock of the 1960s, The Band personified much of what the genre offered. There was an innate simplicity to their music, making it highly relatable. It also shirked many of the era's trends, passing over the time's signature psychedelic vibes for something a bit more comfortable.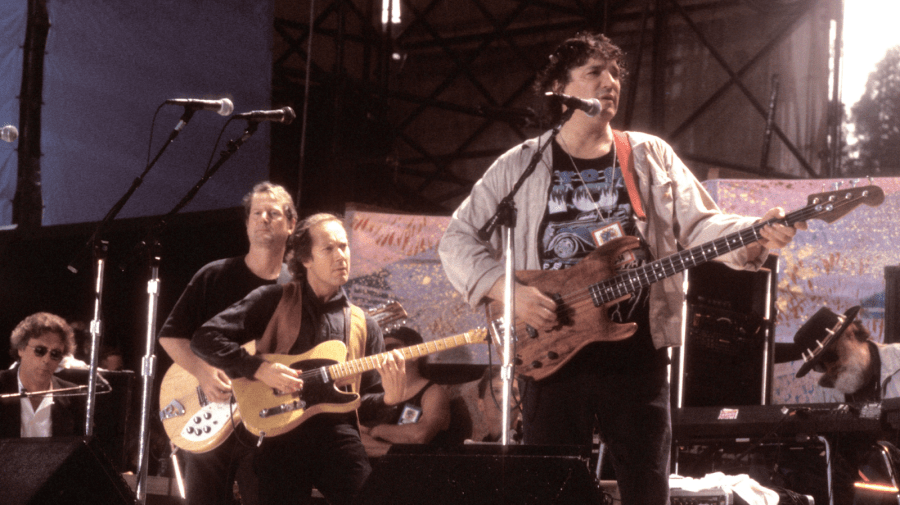 This album also focused more on daily life during an era when political messages were increasingly common in music. As a result, it was a go-to album for many households looking for an experience that felt familiar and, perhaps, less charged.
The Beatles, Please Please Me
Few bands burst onto the scene quite like The Beatles. The Fab Four embraced vocal harmonies and imbued their music with ample energy. While many would argue that Please Please Me wasn't the band's strongest album, it did launch a career unlike anything the music world had ever seen.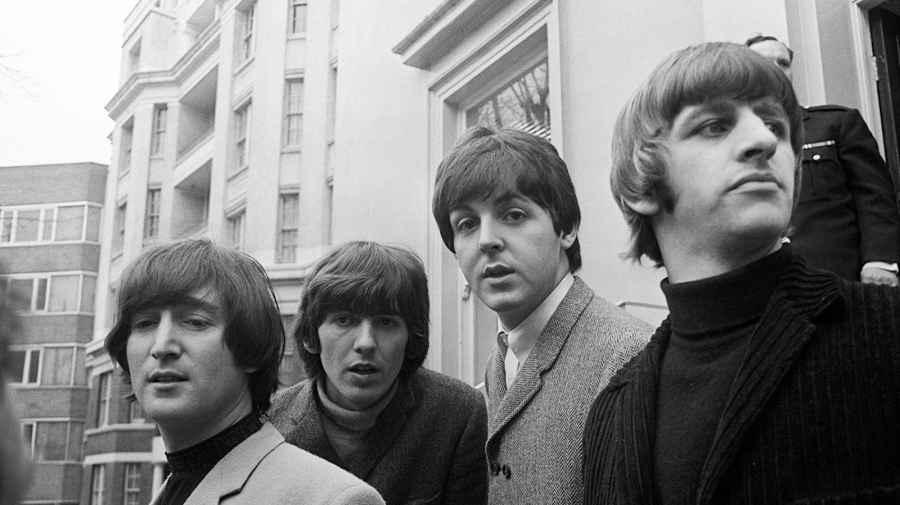 Plus, it featured a mix of originals and covers, giving the album a degree of familiarity, all while introducing something groundbreaking. Without the massive appeal of Please Please Me, The Beatles might not have skyrocketed to fame like they did, so it's more than deserving of a spot on this list of best debut albums.
The Jimi Hendrix Experience, Are You Experienced
When it comes to guitarists, few would disagree that Jimi Hendrix was a phenom. This 1967 debut album featured a blending of much of what was great about emerging rock in the '60s. There were blues elements, a cosmic vibe and a musicality unlike anything music lovers had experienced before.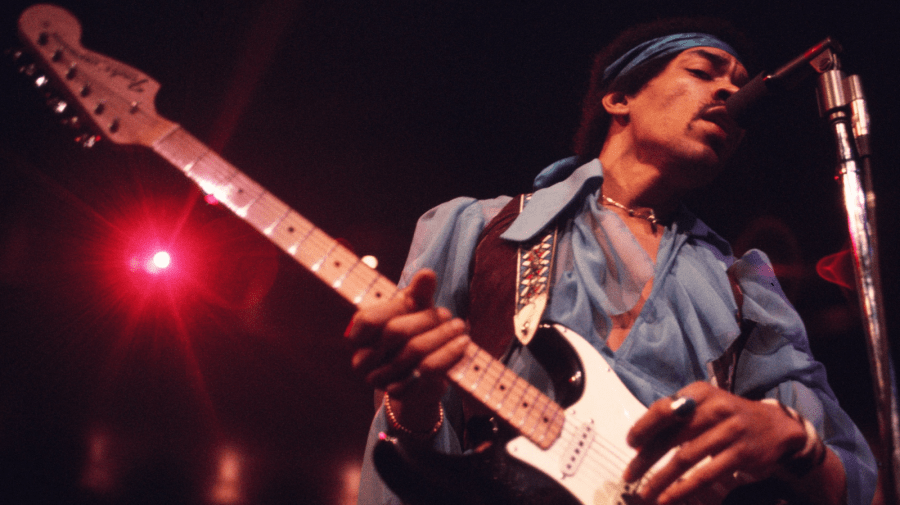 And, of course, Jimi Hendrix on guitar is, in and of itself, a history-making moment. Up to that point, no one had made an impression quite as strong, which is why critics, musicians and fans still view Hendrix as an inspiration decades later.
The Killers, Hot Fuss
Released in 2004, Hot Fuss brought back a classic British pop sound — even though The Killers were from Las Vegas. The band leaned into that David Bowie kind of androgyny, blending that with an '80s pop-rock sound.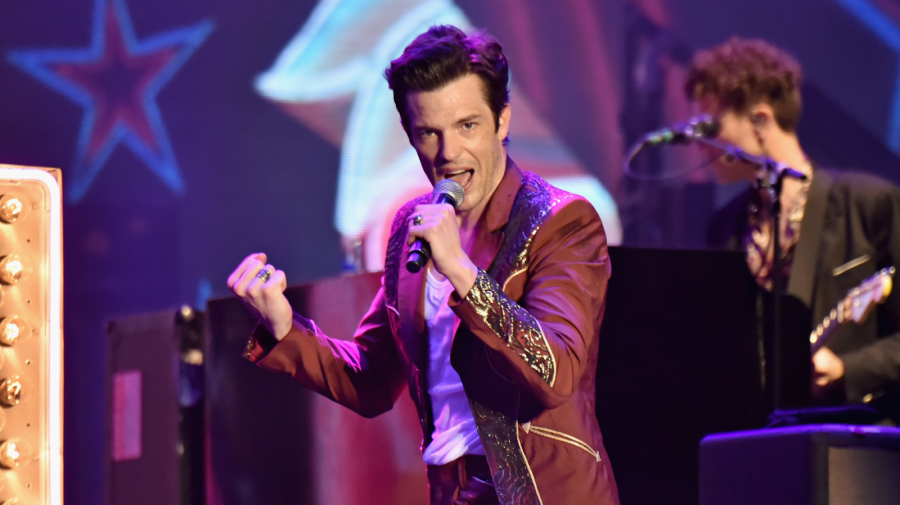 Ultimately, The Killers' debut album had several major hits, which helped to propel it to quick success — and, in hindsight, make it one of the best debut albums of all time. Many of the tracks feel as powerful and unique today as they did at the time of the album's release — and that's real staying power.
The Strokes, Is This It
For their debut album, The Strokes combined punk and rock with a crooner vibe — a blend that quickly gained traction on the airwaves. While many people likened the sound to specific types of British rock, this American band released stellar music at a transitory time, offering up a level of genre purity that many felt had otherwise disappeared from the rock sphere.
The band's somewhat simplistic approach to songwriting, and the relatability of their lyrics, made Is This It a hit then — and make it an enduring album even now. And all of this makes it one of the best debut albums of all time.
Weezer, Weezer
Calling Weezer "unexpected" often feels like an understatement. Many of the tracks have an innate quirkiness, allowing them to easily stand out from the crowd. Plus, the upbeat, punk-esque nature of many of Weezer's songs make them great for driving.
Firmly situated in the indie-rock genre, Weezer wasn't afraid to sidestep convention and create something unique. Eventually, the band became a big part of the emo movement, too, giving Weezer staying power far beyond what many critics and listeners initially expected.