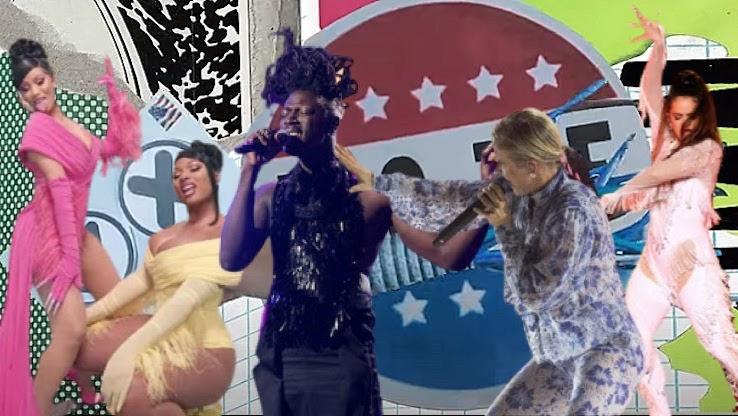 If one thing's for certain in this utterly indescribable year, it's that 2020 has ushered in a flood of emotions that haven't been easy to put into words — and many of us have all but given up even trying to describe them. Thankfully, plenty of talented musical artists have managed to express those sentiments in ways more beautiful than we ever could've anticipated. While 2020 has been a truly terrible year for a lot of reasons, there was at least one area where it didn't fail us: music. Case in point? These amazing songs from some of 2020's top recording artists.
Here, we've curated a collection of the most powerful songs of the year, each of which highlights and harnesses its artist's ability to express unique messages — and to vibe so fully with our emotions that we no longer need to put those feelings into words. Whether you're looking for a song to liven your spirits or give a voice to the undercurrent of angst that's been flowing through us all in 2020, one (or several) of these titles is sure to speak to you.
10. Caribou – "Never Come Back"
This year, Canadian composer Dan Snaith, a.k.a. Caribou, released "Never Come Back," an addictively catchy dance song that appears on his 2020 album, Suddenly. Known for crafting experimental loops and house/dance-style sounds, Caribou has traditionally been one of those artists whose music is delightfully hard to pin down.
In a statement released with the single, Caribou revealed that "Never Come Back" was the first song on his new album to come together. "As soon as I landed on the main synthesizer chords and the repeated refrain, the rest came together very quickly and naturally," he said. "I felt like it was my job to get out of the way and not overcomplicate or overthink it. Sometimes the best pleasures are the simple ones." And during a year when simple pleasures have been all many of us had for support as we navigated so many unprecedented events, the simplicity and optimism of this track are more than welcome (and much appreciated).
9. Moses Sumney – "Me in 20 Years"
The trials of 2020's COVID-19 pandemic, including the mass lockdowns and shelter-in-place directives it necessitated, forced many people to take an uncomfortably close look at their habits, their relationships, their jobs — and their lives in general. In effect, we were given a taste of what the future could hold when our day-to-day distractions were suddenly no longer relevant and we were fighting to cope while realizing what was truly important.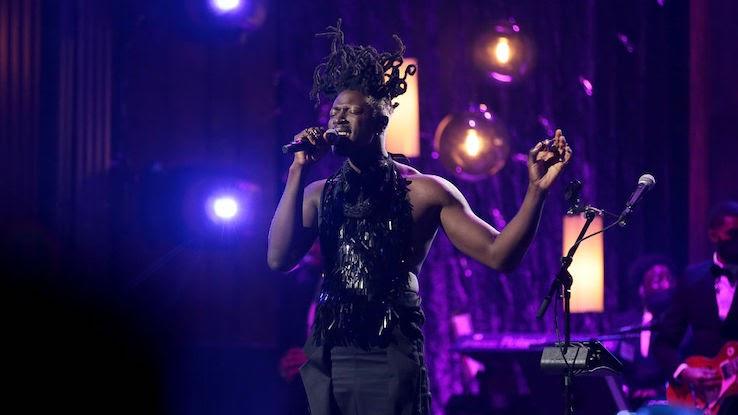 Perhaps no song sums up the universal angst about what old age — and the unknowns of all that's to come — might bring like Moses Sumney's "Me in 20 Years." To get the full effect, watch the music video, which has been called "an emotionally devastating and achingly personal look into Moses' visions of the future." When you want to release your worries into the ether, this track is like therapy. And there's no better song on this list to play while you're crying it all out.
8. Yves Tumor – "Kerosene!" (featuring Diana Gordon)
Diana Gordon joined Miami native Yves Tumor to produce a stirring duet called "Kerosene!" on Tumor's 2020 album Heaven to a Tortured Mind. Yves Tumor has become known as an artist who fearlessly blurs the lines of glam rock, hip-hop, electronica and other genres, a reputation they more than uphold in their latest work — and especially in this Prince-like track.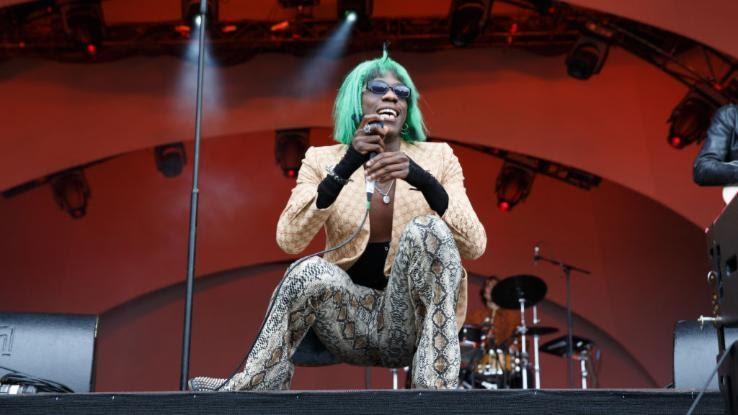 "Kerosene!" is a perfect reflection of Tumor's ability to effortlessly create beauty from chaos, a message that couldn't hold more relevance than it does in 2020. As Nadia Younes of The Skinny put it, "amongst the chaos there's a calm to soothe you through it, and it's a calm we all need right now." How utterly fitting for what feels like the most anarchic year on record.
7. Car Seat Headrest – "There Must Be More Than Blood"
"There Must Be More Than Blood" is a sprawling epic of a song from Car Seat Headrest's 2020 album, Making a Door Less Open. Paradoxically tinged with both sadness and hope, the lyrics speak to humanity's core need for connection, musing that "There must be more than blood that holds us together / There must be more than wind that takes us away."
And those lyrics tap into some of the deeper questioning many of us have had time to engage in this year. Sometimes it feels like there must be a reason why we're all going through this — like there's something brighter just around the corner that we've earned through enduring 2020. And "There Must Be More Than Blood" imparts the tiniest bit of hope that that just may be the case. You can take in the nearly eight-minute song in its studio version or in the acoustic version released by frontman Will Toledo — both are stirring and spectacular.
6. Rosalía – "Juro Que"
Spanish sensation Rosalía returned to her flamenco roots this year with the release of "Juro Que," which translates to "I Swear That" in English. Throughout the aggressive, guitar-fueled song, the lyrics describe the singer mourning being separated from the love of her life — a man who's been in prison — and her promise to do whatever it takes to get him freed.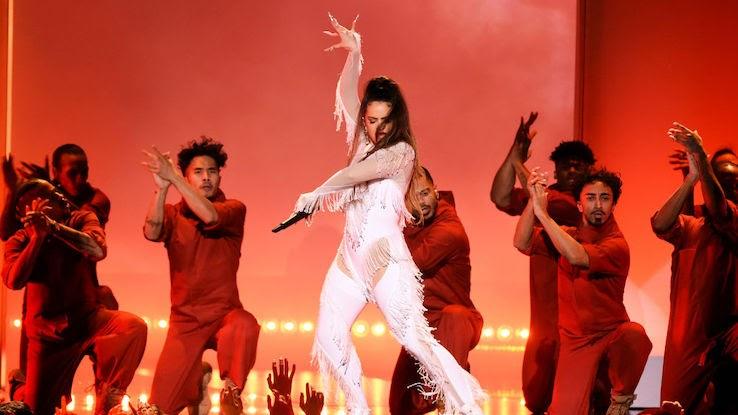 Perhaps never could a song like this have been more relevant than during a time when police violence, calls for prison reform and the government-sanctioned abuse of undocumented immigrants are front and center in our collective consciousness. And Rosalía's pop-infused melody is actually a soulful, poignant reminder that there's often far more to a story than the traditional "good vs. bad" narrative.
5. SG Lewis, Robyn & Channel Tres – "Impact"
Whether you're a fan of Europop or hip-hop, you'll discover lots to love in "Impact," a track that finds Swedish singer-songwriter Robyn joining forces with Compton-based rapper-producer Channel Tres and British singer-songwriter SG Lewis to produce a new genre-bending hit. The effortless mixture of Robyn's euphoric vocals and Channel Tres' deep, bassline-riding rhythms blend together to create the stuff that dancefloor hits are made of.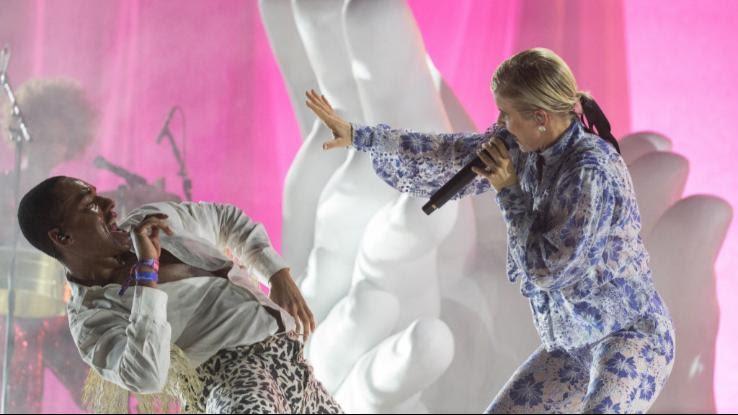 Although it feels almost like a 1990s-friendly club hit — think an early Kylie Minogue bop with tons more soul — it's also got plenty of uniquely 2020 touches, namely the trio's obvious chemistry and sneakily salacious lyrics. In a time when we could all use a little pick-me-up, this is the perfect song to put some serious strut back in anyone's step.
4. Run the Jewels – "JU$T (feat. Pharrell Williams & Zach de la Rocha)"
An election year is already tough to deal with when it's not happening concurrently with a pandemic. But this year — on top of a global health crisis — the United States seemed to become more politicized than ever before. And nothing sums up the disgust many of us experienced over the state of politics than "JU$T," a collaborative hip-hop triumph straight from Killer Mike and EL-P, the masterminds behind Run the Jewels.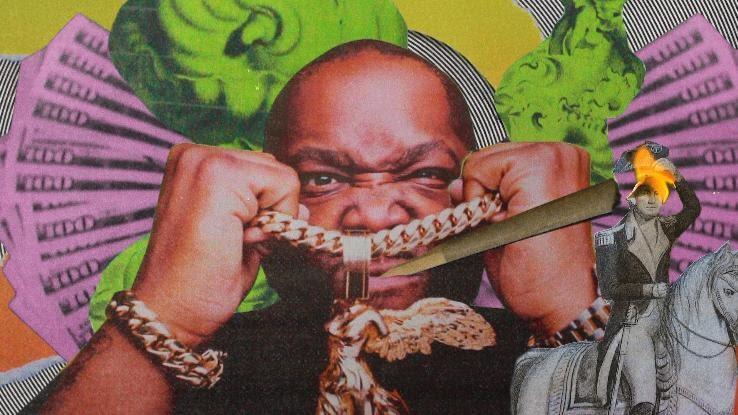 This fiery track sees the duo joining forces with Pharrell Williams and Rage Against the Machine's Zach de la Rocha to create a politically charged masterpiece that leaves nothing off the table. From the state of the economy and political leadership to voting, slavery, education and critiques of capitalism, the song takes a fearless look at the state of America and the world at large. While remaining surprisingly dance-worthy, "JU$T" is also an anthem for frustrated citizens across the country. And it's the perfect beat to blast while you're drawing protest signs.
3. Bad Bunny – "Yo Perreo Sola"
Bad Bunny, whose real name is Benito Martínez, shattered stereotypes earlier this year with the release of "Yo Perreo Sola," which translates to "I Twerk Alone." Bad Bunny — who has always been an advocate for the LGBTQ+ community and for women's rights — created the song to tell the story about a young woman who "wants to have a good night dancing by herself…without having to deal with harassment."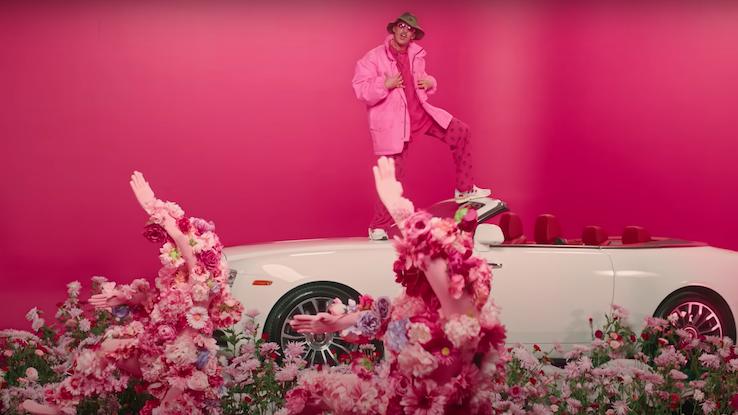 But even more than serving as an anthem for independence, the song is also about empowerment and the importance of safe spaces. The neon sign visible in the music video's background, which reads "Not One Less," is a reference to a Latin-American movement to fight gender inequality and abuse against the trans community. The video's creative director, Stillz, remarked that Bad Bunny "wanted to impact and take a message to the reggaeton community that usually is not as open to speak about the LGBTQ community." That definitely deserves a heartfelt standing ovation.
Plus, is there any other 2020 song that could be more appropriate in this time of social distancing than a track dedicated to dancing by ourselves — and fully enjoying it? If there is, it's not as fire as this one.
2. Fiona Apple – "Under the Table"
Fiona Apple's "Under the Table" is a shoutout to people everywhere who are tired of biting their tongues for the sake of societal expectations — and with lyrics like "I would beg to disagree, but begging disagrees with me," that couldn't be clearer. The singer revealed that the song was inspired by an expensive dinner she attended where someone said something she found offensive.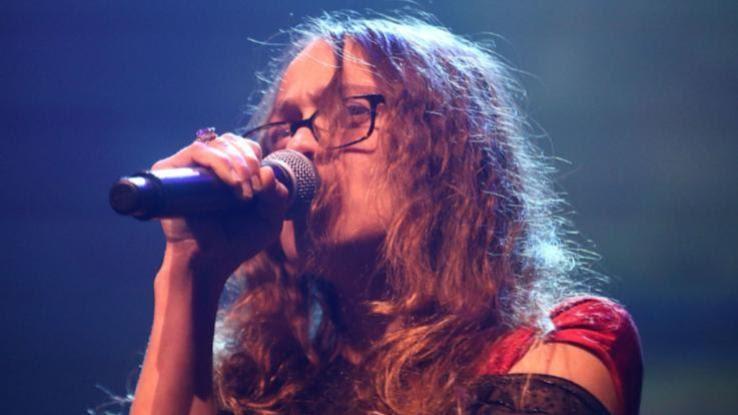 "So I called the guy out. And may have messed the dinner up a little bit. But I was right," the singer explained. With a hook that shamelessly repeats the lyrics "I won't shut up," the song echoes the sentiments of a time when more and more people are speaking up to let their voices be heard — an especially fitting refrain during a year when demands for social and racial justice swelled to historic peaks and "shutting up" could've been a threat to survival.
1. Cardi B & Megan Thee Stallion – "WAP"
Like Christina Aguilera and Nicki Minaj's empowering and orally fixated bop "Woohoo" from 2010, Cardi B and Megan Thee Stallion's "WAP," a delightfully shameless celebration of sexuality, rocked the internet (and our speakers) 10 years later. While the official lyrics required a little toning down for the music video's YouTube release, they're still far from shy and offer a fearless perspective that's, in the words of Mikael Wood at the Los Angeles Times, a "savage…sex-positive triumph." And triumphant is exactly what we need to feel in the wake of everything that's happened this year.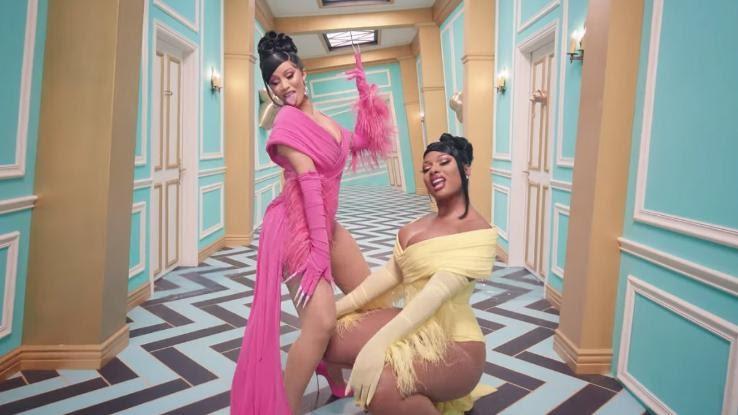 The accompanying girl power-infused video features cameos by a number of amazing singers, including Rosalía, Normani, Mulatto, Sukihana and Rubi Rose. You might want to follow the lead of Halle Berry, who confessed on Twitter that she blasts the tune from the safety of her car to avoid having it reach her kids' unexpecting ears. But, let's face it: You'd totally be forgiven if you didn't. We've dealt with enough this year, and it's finally time to sit back and enjoy the music.