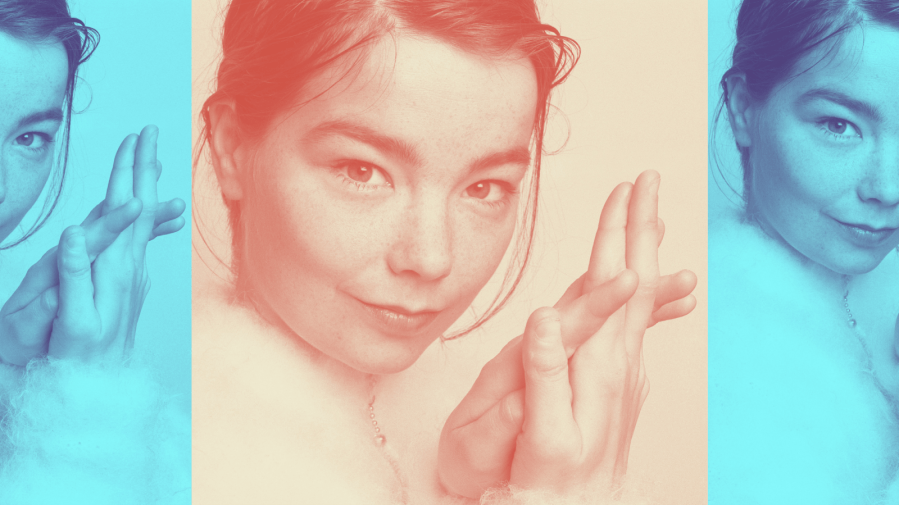 Approximately three decades after the release of her first solo record, Björk just released her 10th, Fossora. Björk's whole career has been about experimentation and innovation — and also about making absolutely killer pop songs and boundary-pushing music videos — so when she releases a new album, it's always exciting.
As such, I've decided to take on the wild task of trying to rank Björk's 20 best songs. That ranking follows, and I stand by it. I'll also admit that if I made this list tomorrow, things would shift a little. Björk's music is always changing. Songs she released when I was a child still feel as fresh to me as they did all those years ago. She's a genius, so consider this to be a kind of tour through my favorite Björk songs. And we're off!
20. "Who Is It (Carry My Joy on the Left, Carry My Pain on the Right)", 2004
Let's begin with "Who Is It," from Björk's 2004 album, Medúlla. It's certainly not one of Björk's biggest hits as a single, but looking back at this period of her career, it definitely shines through. Equal parts moody, atmospheric and catchy, this song is emblematic of what makes Björk's music so special — including the incorporation of Rahzel's beatboxing and Tanya Tagaq's throat-singing.
What starts off with an otherworldly howl rises up, each time it gets to the chorus, into a melody that you can't help but find getting stuck in your head. "Who is it that never lets you down?" What a great question.
19. "Gling Glo", 1990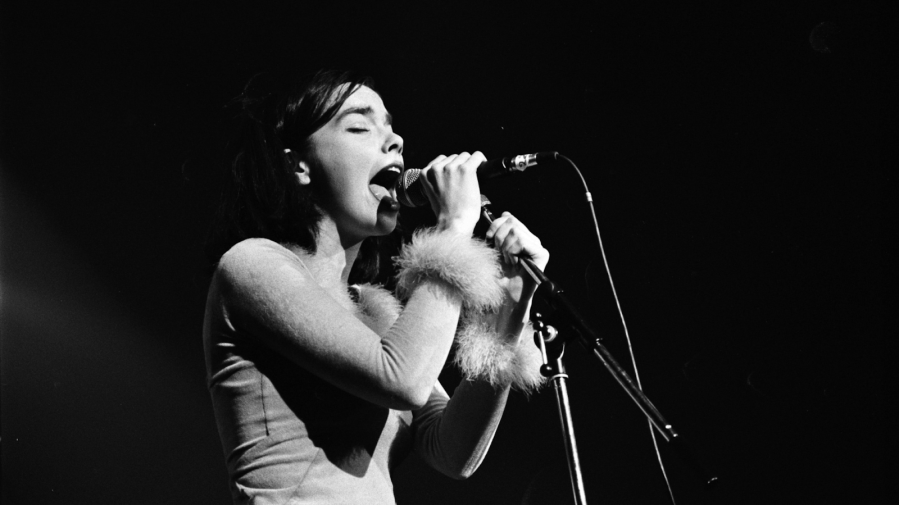 I recently decided to listen to all of Björk's work from the '90s in chronological order, and I realized I had never listened to Gling-Gló, her 1990 album with Icelandic jazz group tríó Guðmundar Ingólfssonar. So I did.
And what I realized is that all of Björk's playfulness and performative vocal genius are present. On this album — sung almost exclusively in Icelandic — Björk is having a blast with jazz tunes, standards, showtunes, you name it. But the title song, "Gling Glo," is the most fun; I challenge you to not have a good time listening to it. It's impossible.
18. "Black Lake", 2015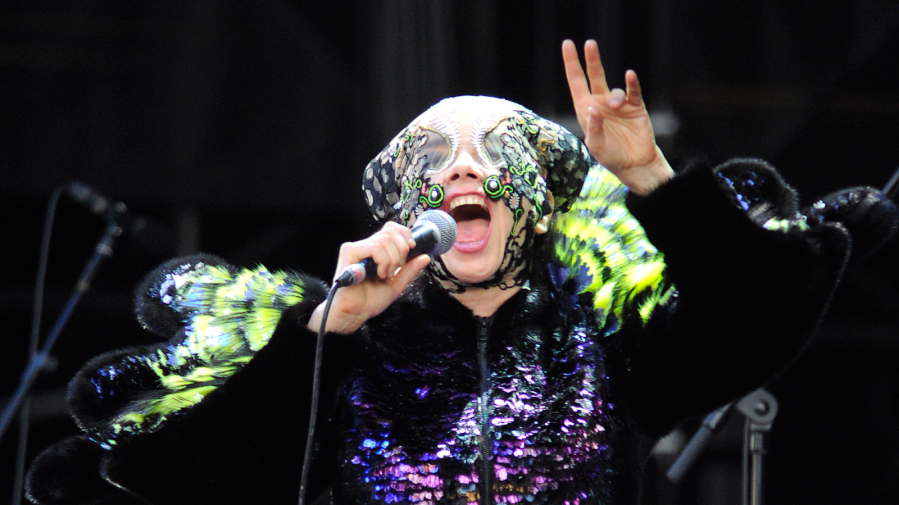 "Black Lake," from Björk's 2015 album Vulnicura, is one of the most recent songs I've included in these rankings — although I'm sure songs from the new album will challenge these entries for a spot on the list. The album's first two tracks, "Stonemilker" and "Lionsong," are amazing as well, but "Black Lake" feels cinematic and operatic in ways that are reminiscent of the best songs Björk has ever made.
Clocking in at over 10 minutes long, it feels like many songs in one, musically at least. But narratively, it's a breakup song, haunting and gorgeous. "Did I love you too much?" she asks. In the end, the song's narrator compares herself to a "rocket returning home," an image that's beautiful and painful all at once.
17. "All Is Full of Love", 1997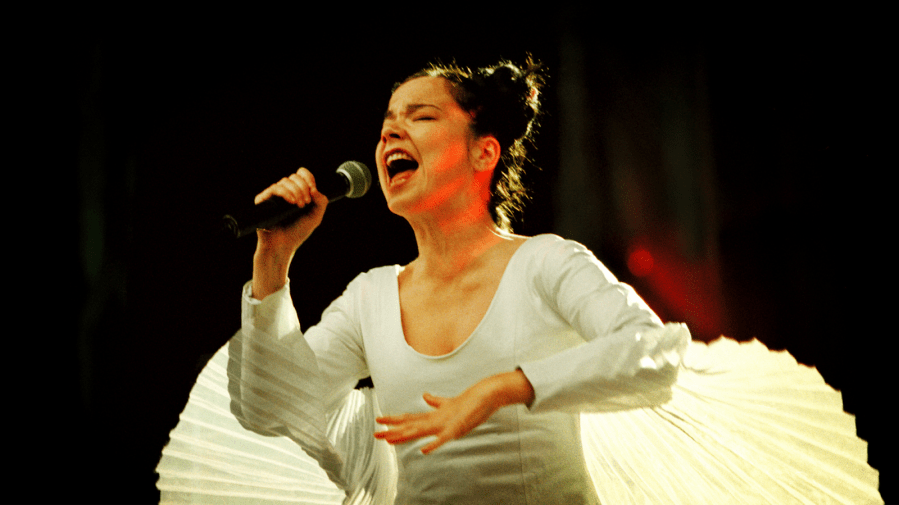 "All Is Full of Love" is the closing song off Björk's 1997 album, Homogenic. And like many of the songs on this list, it begins as a quiet whisper that magically increases in intensity until you start to feel totally immersed in the experience of it.
It reminds me that one of the things that's so cool about Björk's music is the way it can be so simple and so complex at the same time. A hypnotic meditation on love, it's also full of her characteristic wisdom about these things: "You'll be given love," she sings, but "Maybe not from the directions you are staring at."
16. "I've Seen It All", 2000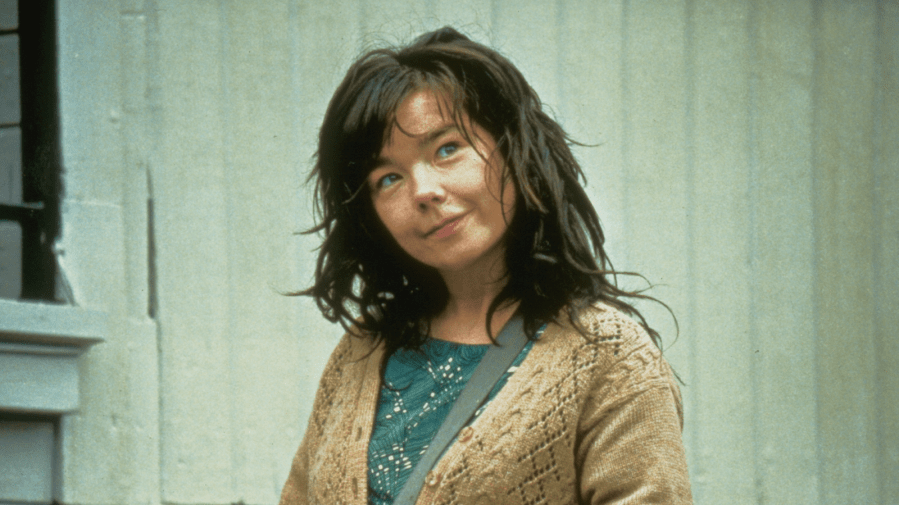 Time is pretty bizarre. In the year 2000, Dancer in the Dark felt like it was at the center of the culture in many ways. The film won major awards at Cannes Film Festival — Björk herself for Best Actress — and it felt really significant that Björk had shifted to the screen as an artist. "I've Seen It All" was a huge part of the experience as well, though — which was cemented when the song was nominated for an Oscar for Best Song (Bob Dylan won for "Things Have Changed" from Wonder Boys).
A song about coming to terms with blindness, it features vocals from Thom Yorke of Radiohead. It was written by Björk along with director Lars von Trier and frequent Björk collaborator Sjón, who recently collaborated with director Robert Eggers on the script for The Northman, a movie that features Björk's most recent screen role.
15. "Where Is the Line", 2004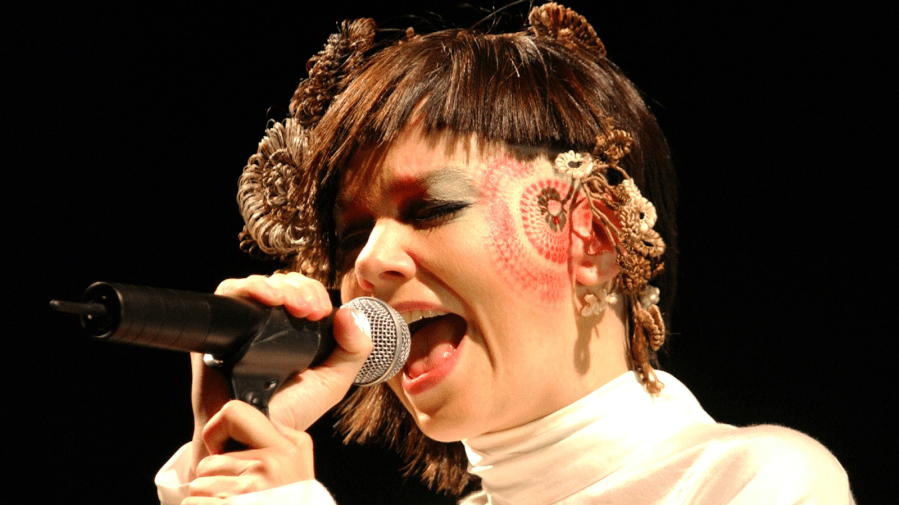 Musically, this song has a ton going on; it's incredibly hard to describe. There's beatboxing — again by Rahzel — but there's also whistling, what sounds like a chorus of angels, ambient noise and a bunch of other sonic intricacy I can't quite describe.
On the other hand, "Where Is the Line," narratively speaking, couldn't be simpler. The title — repeated again and again — turns what is ostensibly a question into a kind of mantra. In some ways, you could argue it's the question we're always asking about the people around us. This juxtaposition of complexity and simplicity: it's pure Björk.
14. "Isobel", 1995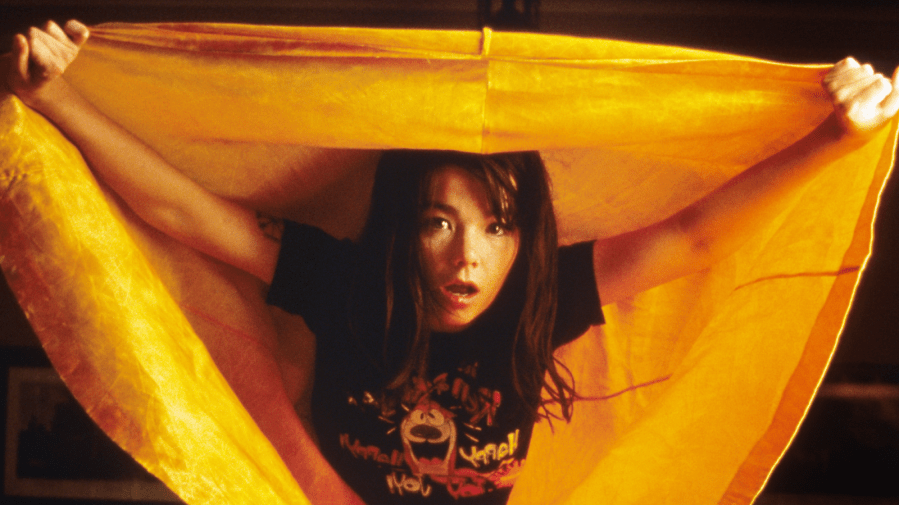 I'm going to age myself here, but in the days of AIM screen names, "Isobel" was an extremely popular moniker among my peer group, and roughly 100% of the credit for that has to go to Björk and this song. Another collaboration with the poet Sjón, it was one of the singles off Björk's 1995 album, Post.
The gorgeous orchestral arrangements accompany a pulsing beat that carries us through this story of the title character, but this song is also part of a trilogy with "Human Behavior" off Björk's previous album, Debut, and "Bachelorette" off her subsequent album, Homogenic. That kind of career-spanning exploration of ideas is another special part of the Björk experience.
13. "Cosmogony", 2011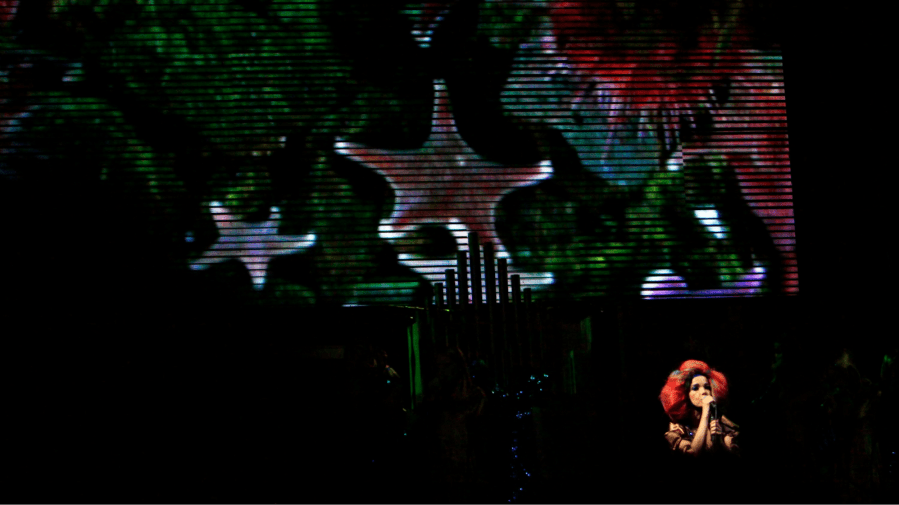 It's kind of surprising that it took until the 2010s for Björk to write a song called "Cosmogony," a term that refers to the science of the origins of the universe. It appears on her 2011 album Biophilia, which — you may not be surprised to learn — refers to the human desire to be connected to nature.
What I love most about this song is the way observation of the natural world — in other words, science — crashes together with storytelling and religion in a beautiful hodgepodge of meaning. When Björk sings "Heaven's bodies whirl around me," you believe her in both the personal sense and the cosmic one — or at least I do.
12. "Stonemilker", 2015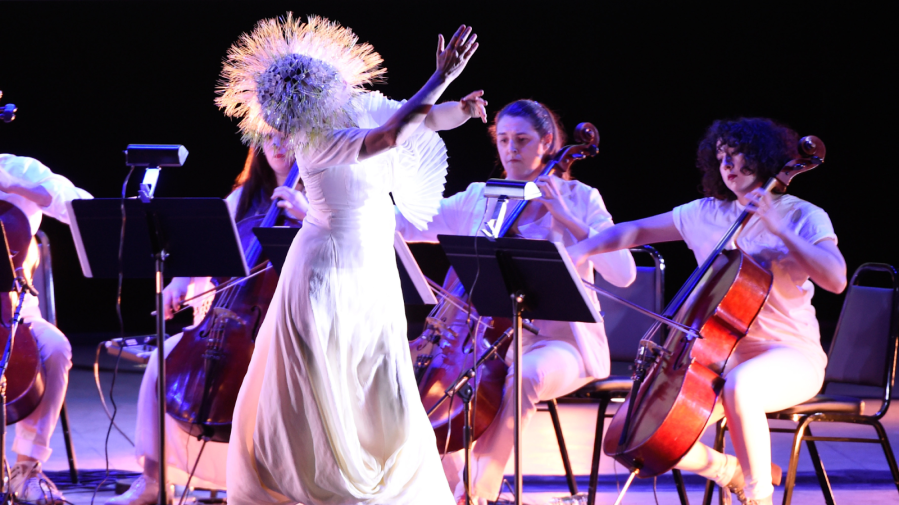 I mentioned this song earlier in talking about "Black Lake," another track off Vulnicura, Björk's 2015 album. Characteristically, the song revolves around a person who's trying to figure things out in ways both big and small. The speaker begins by saying she's trying to find "our mutual coordinates," and there's something so moving about that — about people trying to find each other on the map in their minds.
But, of course, this song is also about trying to milk a stone — a reference, I guess, to how hard it can be sometimes to access the emotions of other people. As a set of ideas to begin an album with — this is track one, after all — you could do a lot worse.
11. "5 Years", 1997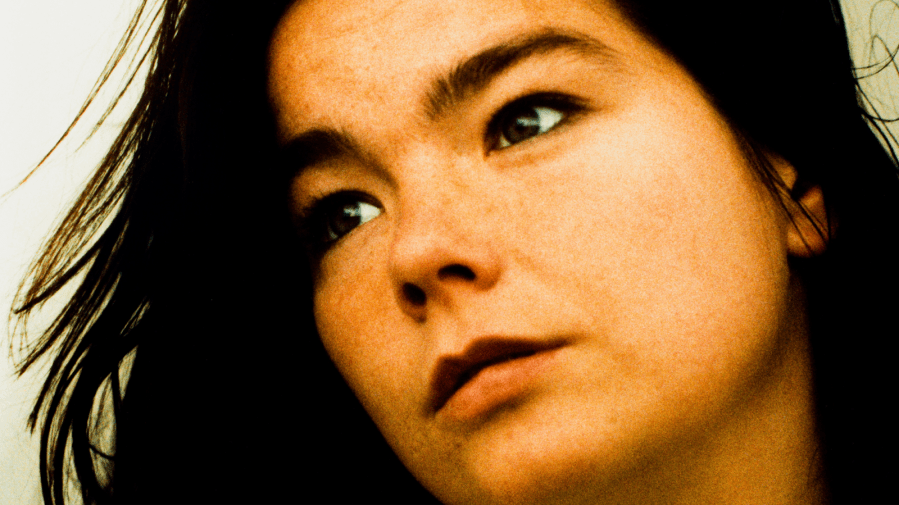 Recently, I found myself thinking about this song a bit when I was writing about the classic David Bowie song of the same title. If that song sets the stage for an apocalyptic, worldwide event, this one sets the stage for a much more local — but maybe no less apocalyptic — one.
Specifically, this song, which is choppy and angry and screaming, is a kind of breakup curse of a song. It's someone telling the one they love, you will regret leaving me. The thing is, with Björk, these feelings never feel small or insincere. They feel utterly true, the way our most closely-held beliefs can feel sometimes. It seems like she's reading this information in the world around her. It feels impossible to argue.
10. "Wanderlust", 2007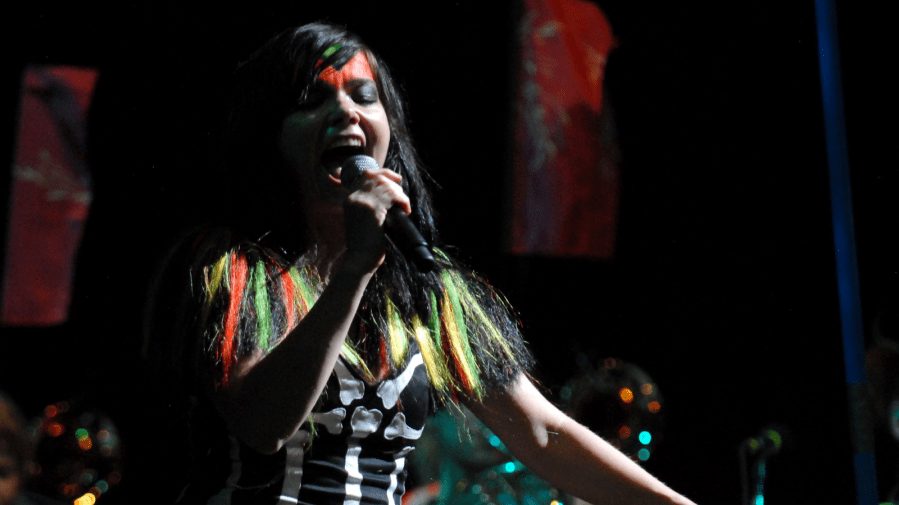 I mentioned that "Isobel" is part of a trilogy with songs from before and after it in Björk's career; well, "Wanderlust" — a single off her 2007 album Volta — is, according to Björk, a "continuity" of the song "Hyperballad" off her 1995 album Post.
It's also an example of the way Björk can take a kind of ambivalence and turn it into an anthem. When she sings "I have lost my origin, and I don't want to find it again," it feels both defiant and lost, and those are two incredibly disparate feelings to shove together. It works, and it relies almost totally on Björk's ability to perform like nobody else can.
9. "Pagan Poetry", 2001
"Pagan Poetry", off Björk's 2001 album Vespertine, is a magical song. It sounds like a music box carried out of a foggy and mysterious realm on a different planet. It's haunted and haunting — a song that deals with all kinds of strange communication.
There's the poetry referenced in the title, obviously, but Björk also gets into morse code, carved secrets, blueprints, handshakes and so on. And how does all this communication resolve? The background music briefly disappears, and she repeats over and over again, "I love him, I love him, I love him." This is somehow both touching and spooky — yet another of Björk's special dichotomies.
8. "Human Behaviour", 1993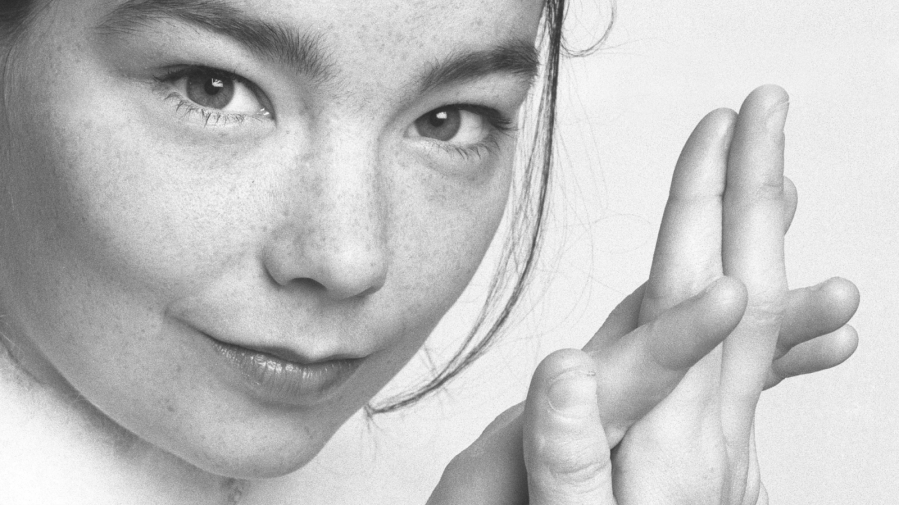 This is our first voyage into Björk's 1993 album Debut on this list, but it won't be the last. It was a huge dance hit when it came out, which is so Björk — to have a dance hit on such a sociological concept of a song title.
Maybe more than any other song on this list, it's also a good example of Björk's sense of humor. She begins the song, "If you ever get close to a human and human behavior, be ready, be ready to get confused." I mean, spot the lie, am I right?
7. "Army of Me", 1995
"Army of Me" was the lead single off Björk's 1995 album, Post. It pushes her sound in a heavier, more aggressive direction, even as it's still totally irresistible dance music. Much of that has to do with the crashing drums, sampled from John Bonham's performance on Led Zeppelin's 1971 masterpiece, "When the Levee Breaks."
But it also has to do with the exciting bluster of the song's chorus: "If you complain once more, you'll meet an army of me." It's quite possibly the best threat in the history of popular music, if you feel like tracking such things.
6. "Like Someone in Love", 1993
It feels important to me to pay homage to Björk's skill as a cover artist after spending all this time praising the awesomeness of her lyrics. She has this incredible playfulness to her choices — her music is so singular and strange — so it makes it all the more exciting when she does the classics.
"Like Someone in Love" — off her 1993 album Debut — was written for the 1944 movie Belle of the Yukon by Jimmy Van Heusen, with lyrics by Johnny Burke. It's a song that's been performed endless times by endless artists — Bill Evans, Ella Fitzgerald and Art Blakey among them — but Björk's performance is entirely her own, even as it captures the sweet sentimentality the song had in 1944. As far as I'm concerned, it's one of the greatest covers of all time.
5. "Hyperballad", 1995
We've now reached the point on this list where I'm feeling regret that each and every one of the following songs isn't number one. Oh well. Off Post, the perfectly-titled "Hyperballad" is amazing, and it's Björk through and through.
What do I mean by that? Well, on the one hand, this is quite literally a song about someone who throws busted car parts off a cliff as "a habit, a way to start the day." On the other hand, it's about so much more than that. It's about our emotional environments, and the sacrifices we make to be able to present for the people in our lives. And, of course, it's about a bunch of things I don't know how to articulate, like all the best songs are.
4. "Venus as a Boy", 1993
One of the strangest love songs I can think of, "Venus as a Boy" was a single off Debut. It's strange, I guess, because it's both so intellectual and physical at the same time. You've got Björk singing things like "Just see me melt," while also letting us know of the object of the song's affection: "He believes in beauty."
I know I've been hammering away on this idea that Björk's ability to harness multiple moods and meanings at once is part of what's so cool about her, but it really is incredibly unique in the history of popular music. Her music is never just one thing; you never can quite pin it down, and that's why a song like this still feels so fresh almost 30 years after it came out.
3. "It's Oh So Quiet," 1995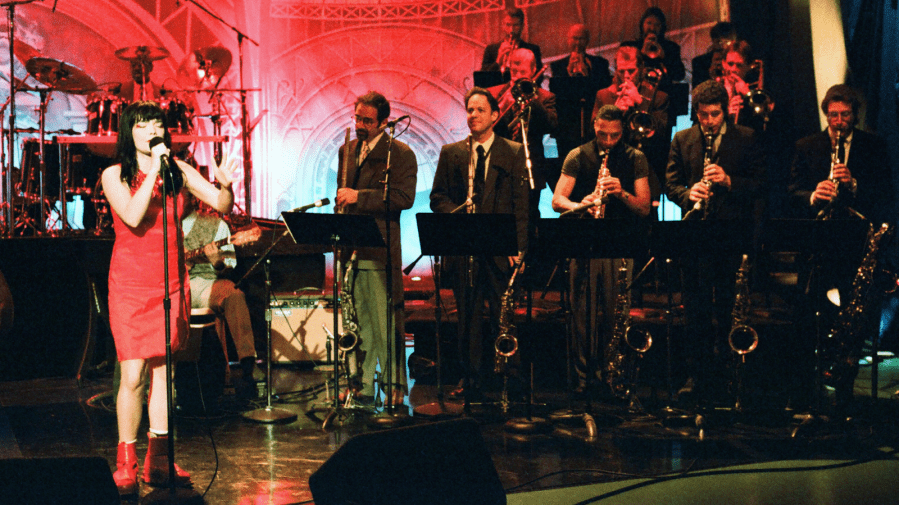 Björk's most famous cover, of course, is of "It's Oh So Quiet", a 1951 song by Betty Hutton, which was already a cover of the 1948 German song "Und jetzt ist es still." Without question though, this song now belongs to the utterly unique, hilarious and moving version Björk put out on her 1995 album Post.
I haven't talked much about Björk's music videos here, but the one for this song, directed by the great Spike Jonze, is truly some must-watch material. I recommend listening to this song while you're cooking dinner. You'll be dancing around your kitchen in no time.
2. "Big Time Sensuality", 1993
In addition to music videos, I think I've been neglecting, somewhat, to discuss how catchy Björk songs can be! "Big Time Sensuality" is a great example, with a melody and rhythm that feels like it's floating off planet Earth.
It's just one of the most fun songs ever. Björk is doing bird-like falsettos and lion-esque growling and just singing her heart out, and if you can list 10 better dance songs — by anybody, period — from the past 30 years, you're a lot more comprehensive than I am.
1. "Jóga", 1997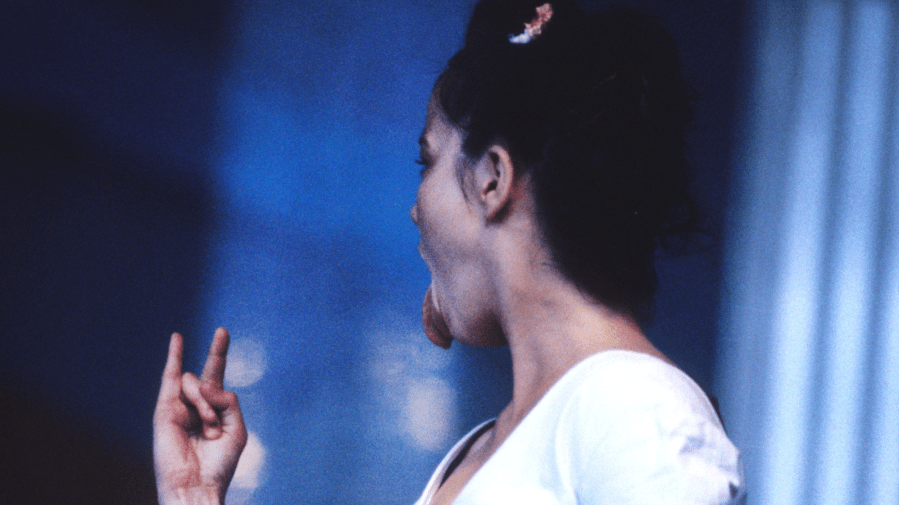 We'll end with "Jóga," a song that has been stuck in my head pretty much non-stop since it came out on Homogenic in 1997. This song sounds like it's some sort of spooky soundtrack to billions of years of seismic activity or something. I mean: it's epic.
Maybe what I really love, though, is that Björk, in this song, insists that "emotional landscapes" are just as massive and endless as physical ones. We know, without having to think too much about it, that our feelings are important. We also ignore that fact most of the time, or think we're being overly emotional, or something, when we pay attention to it. In Björk's best songs, feelings are bedrock. They're connected to everything. They are matter and they matter. It's nice to be reminded.