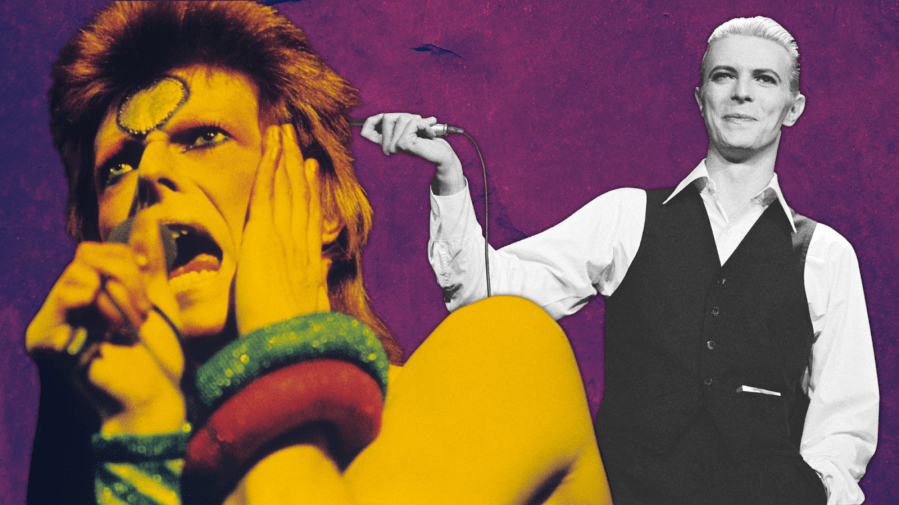 Recently, Brett Morgen released his new documentary, Moonage Daydream, in theaters. Featuring footage that hadn't been released until now, including pieces of David Bowie's personal archives and live concert footage, it's an exploration of "the life and genius" of David Bowie.
In honor of this new celebration of Bowie's career, we decided to have our own celebration with a ranking of Bowie's best solo songs. As always, your list may differ from mine. I mean, lists are personal, right? But if you're new to the experience of Bowie, let this list be your guide as you dive into a truly unique career in music — and popular culture more broadly.
22. "Moonage Daydream", 1972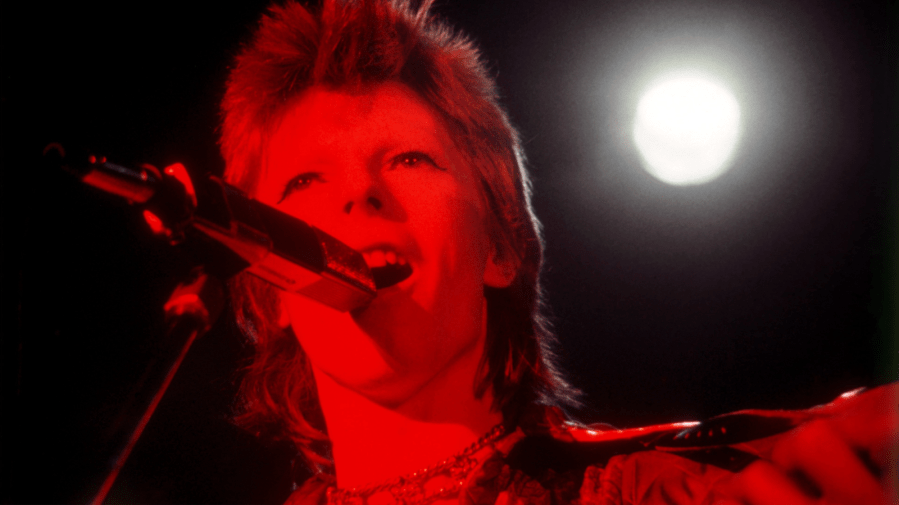 We'll start with the song the new documentary takes as its title. One of many great songs off Bowie's 1972 concept album The Rise and Fall of Ziggy Stardust and the Spiders from Mars, "Moonage Daydream" has the hook of being the song that officially introduces us to the character of Ziggy Stardust. Ziggy, of course, is going to save the world from the disaster that's already been described in the album's first cut, "Five Years" — but we'll get to that later.
Of course, if concept albums were just about telling stories, they'd probably have been books instead. "Moonage Daydream," as a song, is one of the coolest rock 'n' roll statements ever, and it kicks off with one of the best opening lines: "I'm an alligator." Put that on a T-shirt.
21. "Watch That Man", 1973
It's really something that I had a hard time choosing anything from Bowie's 1973 album, Aladdin Sane, which is the one I would have said was my favorite for a significant portion of my life. The album is loaded with great cuts, and "Time," in particular, is an epic, beautiful song.
But "Watch That Man" gets special credit for being one of the best opening tracks I can think of in music. The song is a rock 'n' roll explosion, and the repetition of the title phrase makes you think about Bowie himself — about how you can never, ever take your eyes off him.
20. "Let's Dance", 1983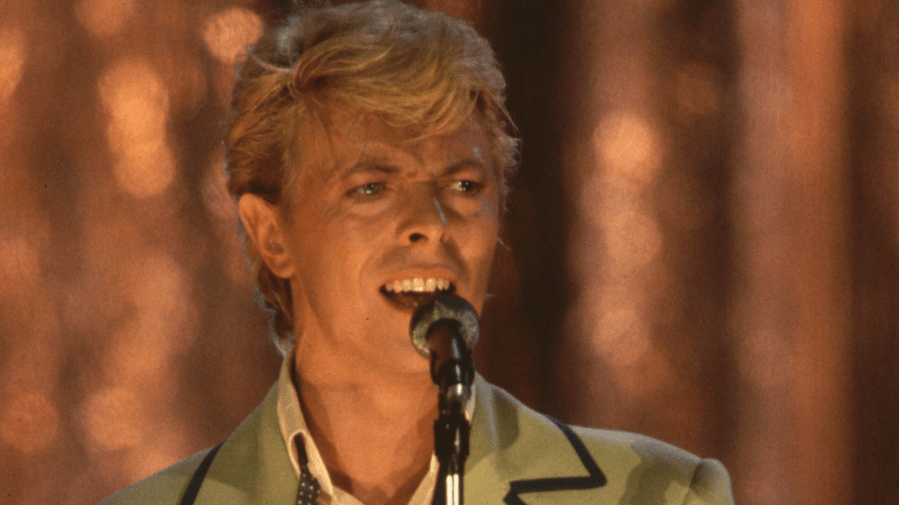 "Let's Dance," the title track off Bowie's 1983 album, doesn't really require a whole lot of explanation. "Let's dance," says Bowie, who helpfully offers by way of trust, "If you say run, I'll run with you."
But even when Bowie makes a seemingly normal pop song, there's a kind of smoldering, otherworldly energy to it. The song begins with a chorus of backing vocals rising up the octave à la The Beatles' early hit (with a song by the Isley Brothers), "Twist and Shout." But it moves from there into a kind of space-aged plea for fun. In other words, it's pure Bowie.
19. "Always Crashing in the Same Car", 1977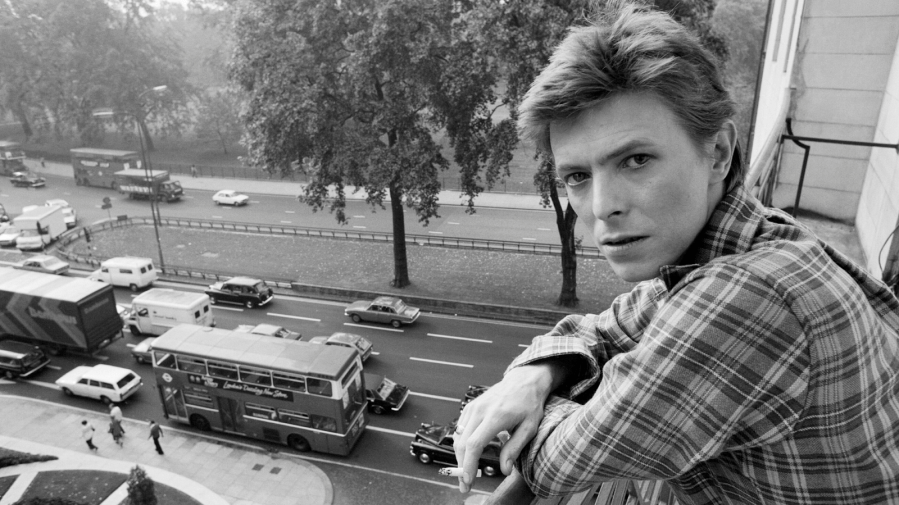 We've reached the point on this list where I probably need to explain myself, but let's keep it simple and just say this: rankings are often personal. And with that said, please consider "Always Crashing in the Same Car," a gorgeous poem of a song off Bowie's 1977 album Low.
Low was written — as perhaps the title suggests — at an incredibly low period of Bowie's life, at the culmination of years of substance abuse. This song, in particular, has a circularity to it that's aching and heartbreaking. Musically though, it's also a sign of where things are headed, as Bowie begins experimenting with ambient sounds and working with producer Brian Eno, who would go on to produce two more Bowie albums: "Heroes" and Lodger.
18. "Queen Bitch", 1971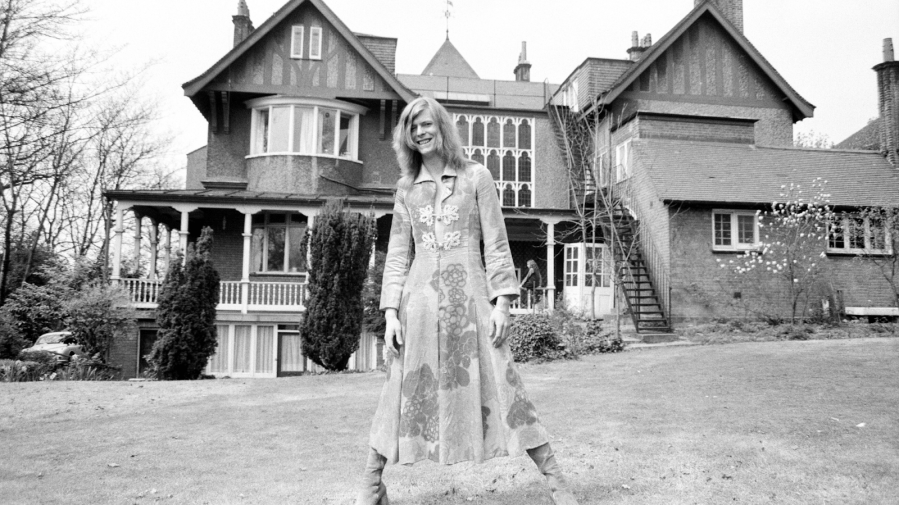 One of the best songs on Bowie's 1971 album Hunky Dory, which might be the finest album of his career, is "Queen Bitch". It's a sad sack navel-gazer of a song full of both external and internal bitterness, but it's also built around one of the most killer guitar riffs I've ever heard.
It also has special significance for having popped up with the final shots and the closing credits of Wes Anderson's The Life Aquatic with Steve Zissou (2004). That film makes great use of Bowie's music in general — mostly through wonderful Portuguese covers of his songs by Seu Jorge — but this song at the movie's close really ties everything together.
17. "I Can't Give Everything Away", 2016
The most recent song on this list is "I Can't Give Everything Away" off Bowie's 2016 album Blackstar. Blackstar came out on January 8, 2016, and Bowie passed away from liver cancer just two days later. This song, which was released as a single in April of that year, was the first Bowie single to be released posthumously.
The timing is haunting, of course, but the song would do that work even if the timing didn't. Some of the lyrics deal with grief in ways that are so simple and clear they stop you in your tracks: "Seeing more and feeling less / Saying no but meaning yes."
16. "The Man Who Sold the World", 1970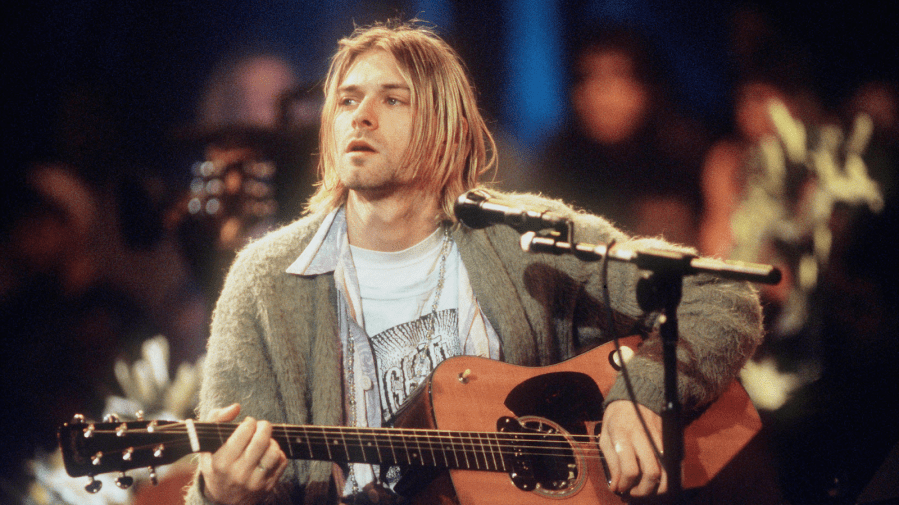 "The Man Who Sold the World," the title track off Bowie's 1970 album, is one of the few songs on this list that wasn't released as a single. In general, the album wasn't a hit, but lots of Bowie fans consider this the period where he really began to find his ultimate sound.
But it's also true that this song is probably more famous as performed by other artists. Specifically, it was one of the salient tracks from Nirvana's 1993 live MTV Unplugged album. As someone who was a kid at the time, it truly felt like this song was everywhere. Maybe that's just me, but it seemed like every young kid who was learning to play guitar was trying to get the sound of this song right. It's a reminder that Bowie wasn't just a great performer; he was a timeless songwriter, too.
15. "Slow Burn", 2002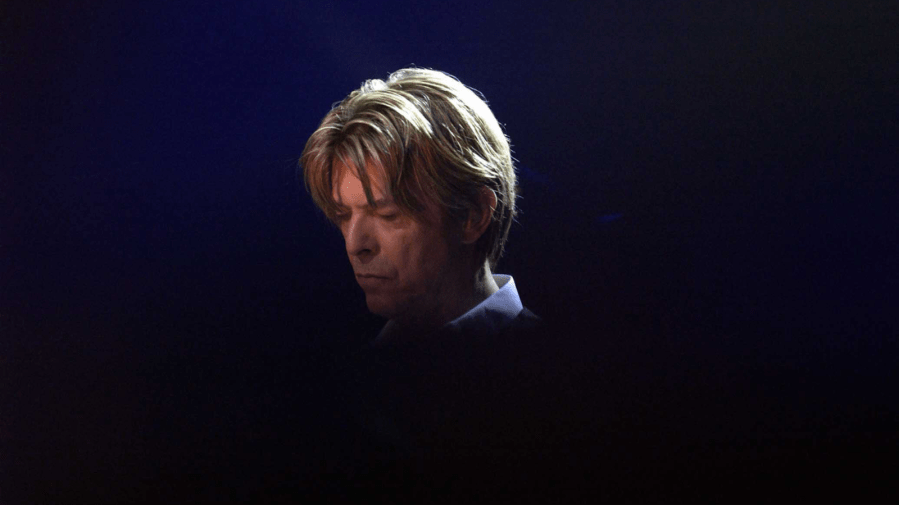 I can't speak for everyone, obviously, but when Bowie released his 2002 album Heathen, it felt like a real return to earlier styles of music. Mostly, this meant that Bowie was continuing to move away from the electronic sound that infused so much of his work in the '90s.
Heathen is a wonderful album, and "Slow Burn" has a relentless push that really recalls Bowie's best songs of the '70s. Nobody is able to turn an unflinching look at the difficulties of life into music that sounds triumphant quite like Bowie, and the way he repeats the phrase "slow burn" as the song fades out is the epitome of that mood.
14. "Suffragette City", 1972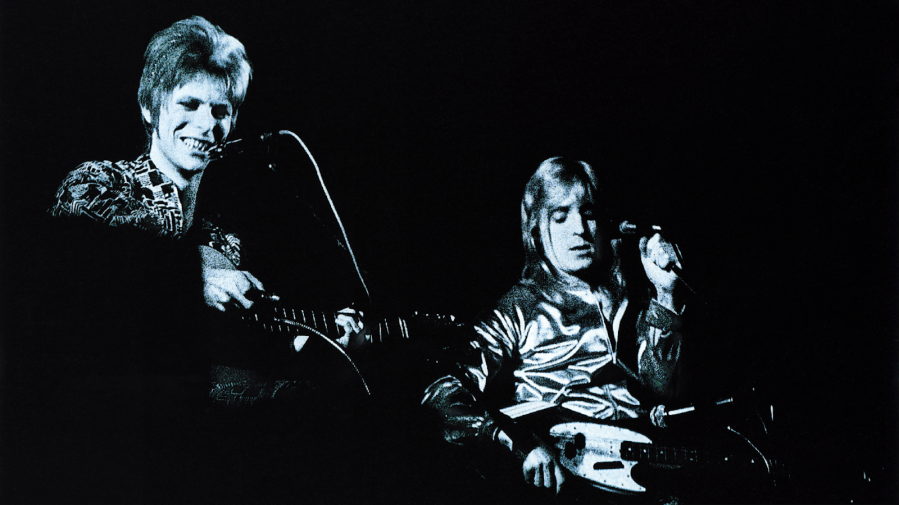 I'm not sure what this song has to say — if anything — about women's suffrage. Or any of the other myriad themes it may or may not be exploring, for that matter. What I do know, deep in my bones, is that every single time I hear this song, it absolutely rocks.
Ostensibly adding some color to the narrative of Ziggy Stardust on Bowie's 1972 album about that character, this song really could be about anything and it would be a hit. The growling guitars, the pulsing bass, the "Hey man!" refrain in the vocals and — most famously — the screaming "Awwwwww wham bam, thank you, ma'am!" of the song's climax: it's all just pure rock 'n' roll gold.
13. "John, I'm Only Dancing", 1972
We continue on with a more plaintive version of rock 'n' roll Bowie with his 1972 single "John, I'm Only Dancing". Like many Bowie songs, interpretations of this one run the gamut. My favorite — but unconfirmed — possibility? That Bowie was rolling his eyes at John Lennon, who had made a derogatory comment about Bowie's cross-dressing.
As always, though, it doesn't really matter what a pop song is about; it matters how it makes you feel. And this song, in the tension between the high energy of the verses and the ethereal lift-off of the chorus, creates a mood that's totally singular.
12. "Starman", 1972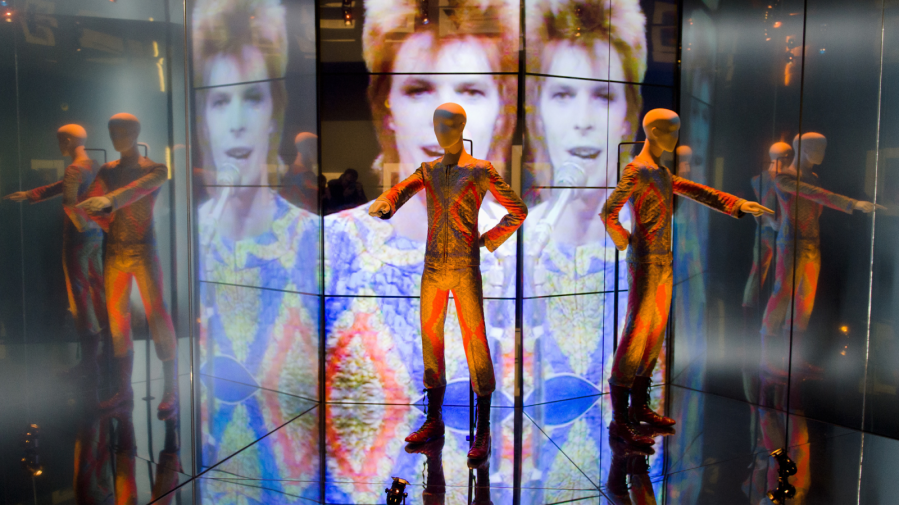 I can't think of an artist who came up with more unusual anthems than David Bowie. You're listening to a Bowie album, and suddenly you're singing along, pouring your heart out to lyrics about a "Starman waiting in the sky". Hard to explain, but it makes total sense while it's happening.
This song off The Rise and Fall of Ziggy Stardust and the Spiders From Mars contains some inspirational lyrics that are downright moving even 50 years after we first received them. As we continue to deal with widespread climate disaster and life-altering pandemics, a line like "He told us not to blow it" hits harder now than ever, maybe.
11. "Five Years", 1972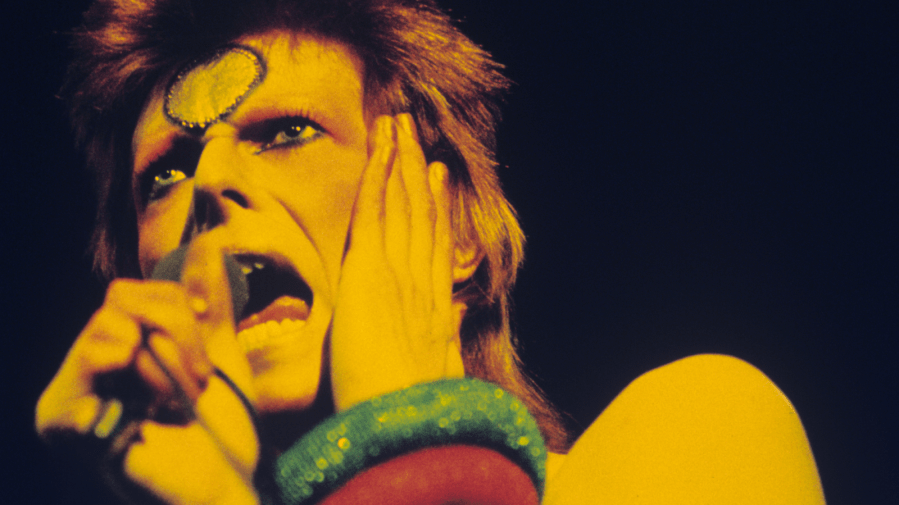 My pick for the best song off Ziggy Stardust is "Five Years", the opening track that lays out the premise for the rest of the story. In lots of ways, it's a good reminder of the power of storytelling — that a story works or doesn't work on an audience in ways that are hard to fully understand. You know it when you feel it.
But this song is special for the moments where it reaches out and grabs your attention. When Bowie sings, "Don't think you knew you were in this song," something magical happens where I feel like he's talking to me somehow. It's an incredibly powerful song that never fails to make me think about learning to live in the moment.
10. "Magic Dance", 1986
I spent a long time thinking about what to do with Labyrinth — the 1986 Jim Henson film starring Bowie as Jareth, king of the goblins — on this list. For an entire generation of people, this movie was an introduction to everything about Bowie: his theatricality, his strangeness and the utter gorgeousness of his music.
"Magic Dance" is, of course, a little silly; it's also one of the most rollicking moments of '80s cinema, as far as I'm concerned. It's just so much fun. And to pull off the trick of making this song work not only as a piece of the film's narrative, but as a song that's so much fun to listen to decades later, is one of the great triumphs of Bowie's entire career, in my humble opinion.
9. "Rebel Rebel", 1974
Another glam rock anthem about personal freedom built around an absolutely killer guitar riff, "Rebel Rebel" — off Bowie's 1974 album Diamond Dogs — has come to be seen, in light of the albums that follows, as his farewell to the glam era.
For all of that, it's just a really amazing rock song. That famous guitar riff is a reminder that Bowie was capable of writing a rock anthem as powerful as anything The Rolling Stones ever managed. And "Rebel Rebel" has a surprising amount of earnestness to it as well. "We like dancing and we look divine" has to be one of the sweetest rock lyrics of all time.
8. "Space Oddity", 1969
There's a lot going on in this song. In some ways it seems like a marketing ploy: the song was rushed out ahead of the moon landing in 1969, which is pretty weird when you consider the fact that the main character in the song doesn't make it home. In other ways, it's haunting and beautiful and sincere: "Tell my wife I love her very much," says the song's narrator near the end.
It goes on this list because it was Bowie's first hit, and contains much of the DNA of what would make him so special moving forward. The combination of theatricality and simplicity, to me, is the real hallmark of Bowie's greatness. The poet in me always feels moved by the aching delivery in the chorus of the lines, "Planet Earth is blue and there's nothing I can do." It means so little and so much all at once.
7. "Golden Years", 1976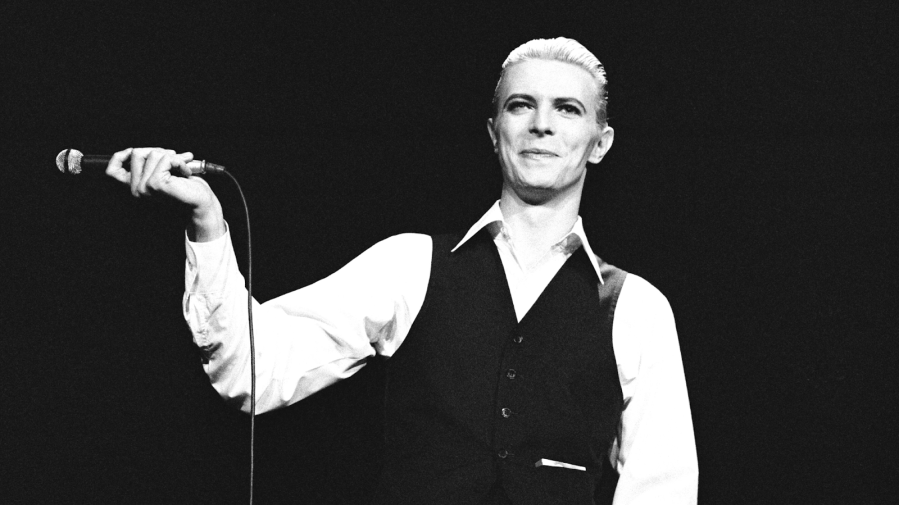 "Golden Years," off Bowie's 1976 album Station to Station, is another example of his capacity for combining disparate moods into something entirely different and new. You've got the bass line reminiscent of Stevie Wonder's "Superstition" combined with backing vocals that sound like a chorus of spooky ghosts. Somehow, this strange brew works and makes you want to dance.
Maybe it's just the case that Bowie is the rare person who can say, "Stick with me baby for a thousand years" and be believable. Will we still be listening to this song in 2976? I'm not ruling it out.
6. "Changes", 1971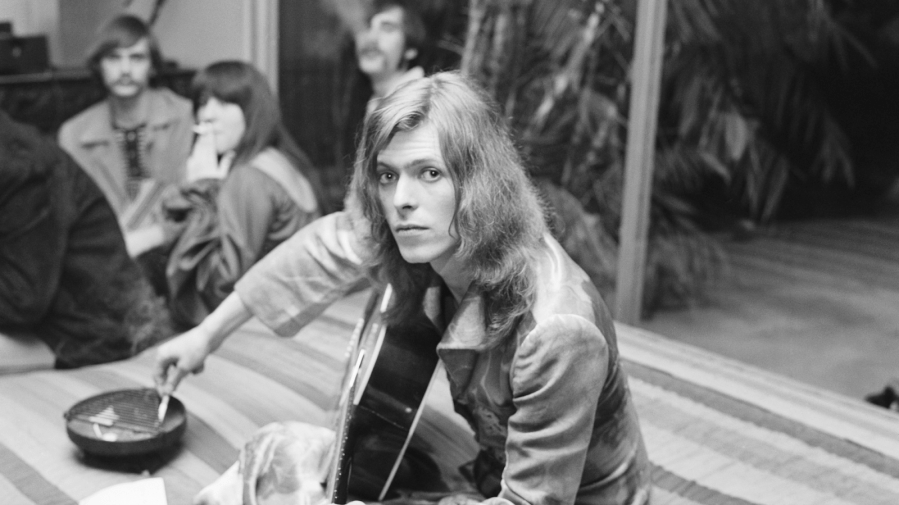 If you made a list of the most anthemic songs of the 20th century, "Changes" would absolutely have to be on there. In some ways almost a trite evocation of the fact that people have to change throughout their lives, it's the music that makes this song special.
I suppose it all comes down to the "Ch-ch-ch-ch changes" of the chorus, which is a good example of the fact that sometimes, in a pop song, you don't really need to make a point. You just need to sing the right word at the right time in the right way, and you can literally change the way people think about their lives. This song, as a kind of 1970s update of Bob Dylan's "The Times They Are A-Changin'," did exactly that.
5. "Under Pressure", 1981
This song just seems to be relevant at all times. Whether it's being ripped off by Vanilla Ice in the early '90s, or popping up in movies, or just being played at '80s dance parties across the world until the end of time, "Under Pressure" feels like a song that will never not be totally fresh and exciting. It's also the meeting of two of the greatest vocalists and performers ever in Bowie and Queen's lead singer, Freddie Mercury.
For my part though, I've always been moved by the song's gentle reminder of how difficult it can be to be kind to ourselves. I don't know if a sentiment like "Love dares you to change our way of caring about ourselves" is grammatically correct, but I know what it means in my heart.
4. "Heroes", 1977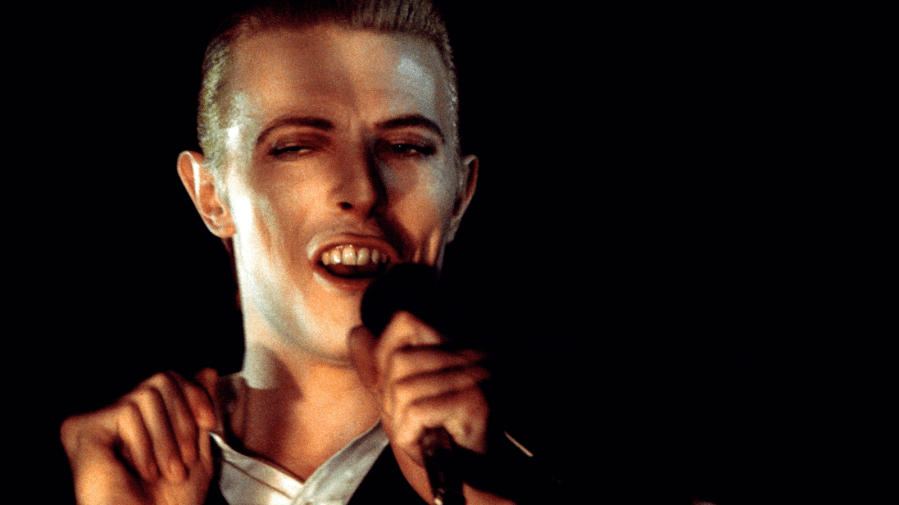 A fact I never knew until I started writing this article: "'Heroes'" is stylized, grammatically, with quotes around the title of the song to nod to a kind of irony about the concept of heroes in general. I suppose I always knew though, somewhere within me, that there must be at least a little winking going on in the "I could be king" and "You could be queen" rhetoric of the song's opening verse.
This song is also famous, in part, because it's been covered so darn much. Everybody has covered this song. A short list: Smashing Pumpkins, Oasis, Arcade Fire, Blondie, TV on the Radio, Peter Gabriel, King Crimson and Motörhead have all covered "'Heroes.'" The fact that it's spoken to so many artists makes a lot of sense given how much it's spoken to the rest of us over the years.
3. "Modern Love", 1983
Admittedly, part of the charm of "Modern Love," another hit song off the 1983 album Let's Dance, is that it feels utterly mysterious in its wisdom. "Modern love gets me to the church on time," Bowie sings, and I'm like, "Okay, cool." I'm drawn to that mystery — to the idea that there's something elusive about love, broadly, and about modern love more specifically. I'm moved by the idea that we're just struggling to figure out if we can believe in it.
The song certainly has other charms, of course. You just can't help but move to it. It's so catchy. In recent years, probably the most famous usage of "Modern Love" was in Frances Ha (2012), the film written by Greta Gerwig and Noah Baumbach and directed by the latter. If you haven't seen it, I won't spoil it for you, but "Modern Love" really rises to the occasion of the film.
2. "Life on Mars?", 1971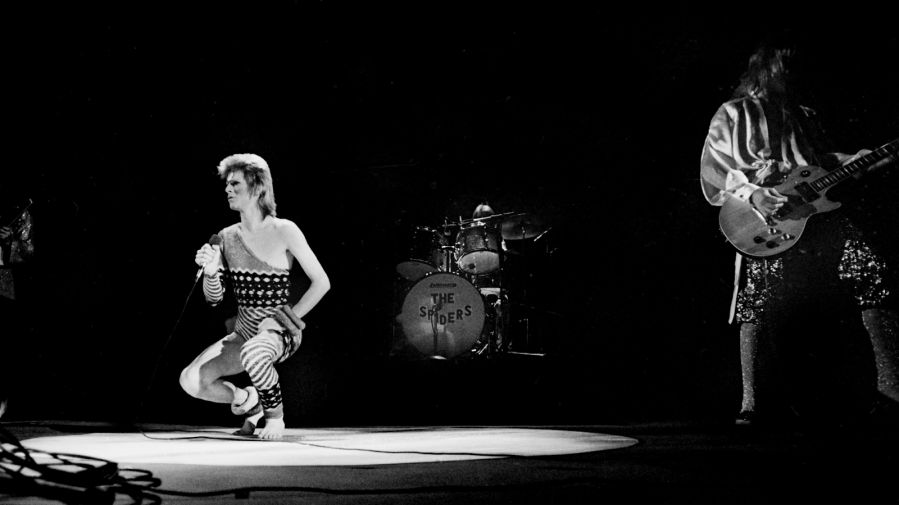 "Life on Mars?" from Bowie's 1971 album Hunky Dory has also been memorably featured in some movies over the past couple of decades. We already mentioned 2004's The Life Aquatic with Steve Zissou in this article, but more recently Paul Thomas Anderson featured the song in his 2021 film Licorice Pizza.
In both instances, what the films are capitalizing on is the cinematic landscape of the song itself. What you realize when you dig into the lyrics, though, is that it's all really silly. It's a long story, but basically, Bowie wrote this gorgeous song as a parody of Paul Anka's "My Way" — made famous, of course, by Frank Sinatra. Nevertheless, parody or not, when Bowie belts out the summative question, "Is there life on Mars?" I challenge you not to feel moved. The question feels like life or death. It's so many things at all once, like Bowie himself.
1. "Sound and Vision", 1977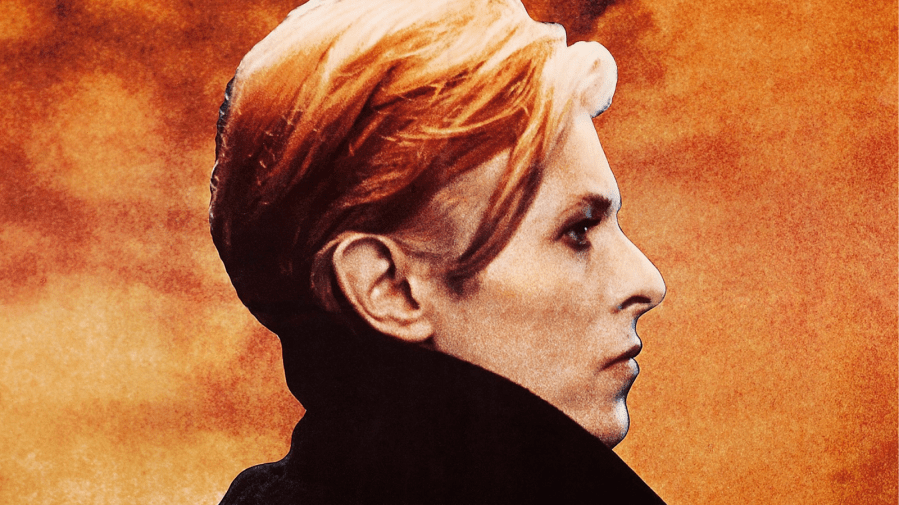 Finally, my pick for the best David Bowie song ever is "Sound and Vision," a short little bop off 1977's Low. Like many of the songs on this list, it's absurdly catchy. And like many of the songs on the list, what it means to me is a little elusive and a little mysterious.
Maybe it's even simpler than it seems, though. "Don't you wonder sometimes?" Bowie sings, "about sound and vision?" And you know what? I do. And like the song's narrator, I sit around waiting for their gifts. And while I'm doing that, I listen to David Bowie, and revel in the mysteries for a while.