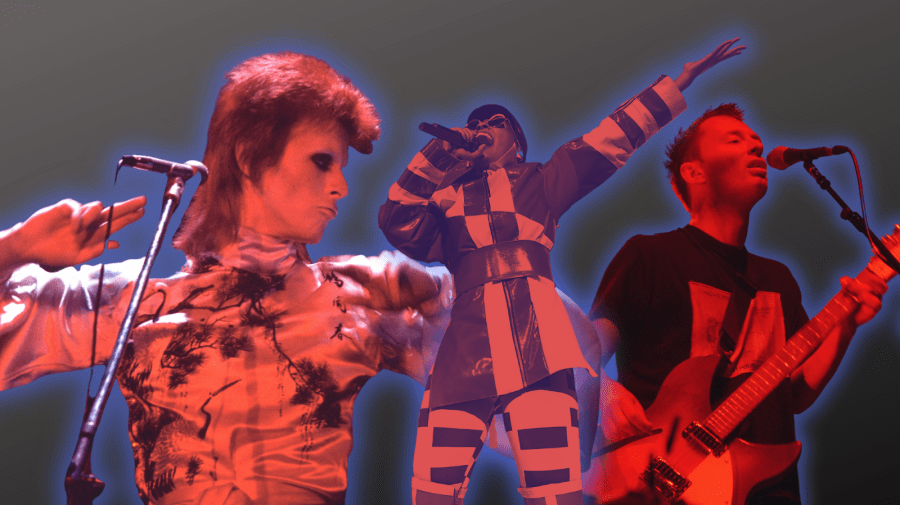 The so-called streaming era — or post-album era, or whatever you want to call it — in music comes with a lot of conveniences, if you ask me. I love, for example, that the minute I hear about a song I can listen to it. It's also great that I can share links to songs in texts with friends the same way I share gifs and tweets. All of this seems pretty cool to me at face value, just as long as I don't get too nostalgic about it.
However, I'm prone to nostalgia, so that feeling usually doesn't last too long. I'm a child of the album era — generally considered to have run from the middle of the 1960s into the first decade of the 2000s — and sometimes I find myself missing the feeling of spending an hour or so in the world of a single album's vision. Of course, when I was a kid, older folks would criticize us for skipping tracks on CDs, saying that back in their day, you listened to every song on both sides of a record. Times change, and we learn to live in them one way or another.
Nevertheless, I'm not giving up on the album. Back in 2019, the great music critic Ann Powers listed a few of the "concept albums" of that year — Raphael Saddiq's Jimmy Lee and Jenny Lewis' On the Line among them — as evidence that "The album is not dead…. It's in metamorphosis." If you've never heard the term, a concept album is an album where all the songs focus on a central theme or narrative. It stands to reason that as streaming services encourage us to focus more on playlists and individual songs, the albums that break through would feed our desire for something more — for storytelling of some kind.
And so, in celebration of the enduring importance of the form, here are some of the best concept albums of all-time. There are, of course, lots of others, but let this list inspire you to spend some time in the world of your favorite albums this spring.
OK Computer, Radiohead (1997)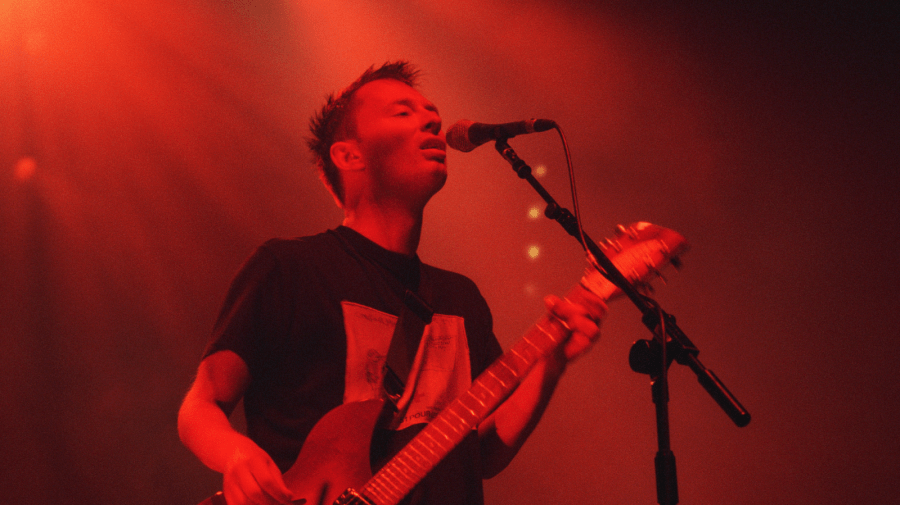 OK Computer is the album that inspired this list, because this week is the 25th anniversary of its release. The album explores the relationship between increasing consumerism and automation, political cynicism, social alienation, and profound loneliness. It's a beautiful and haunting album full of moments that stick with you. Midway through the album, when singer and songwriter Thom Yorke ends the song "Karma Police" by trailing off while repeating the phrase, "For a minute there, I lost myself," you really feel the understated weight of that loneliness, and it ripples out across the whole album.
Interestingly, Yorke has articulated that, for him, the album was about "the dislocation and paranoia of non-stop travel." It's a good reminder that artists don't always fully decide what meaning the culture will take from their art. OK Computer remains relevant partly because its possible meanings are so broad. The album's questions about how we live in a world where technology might be making us irrelevant seem, in some ways, more immediate than ever.
The Rise and Fall of Ziggy Stardust and the Spiders from Mars, David Bowie (1972)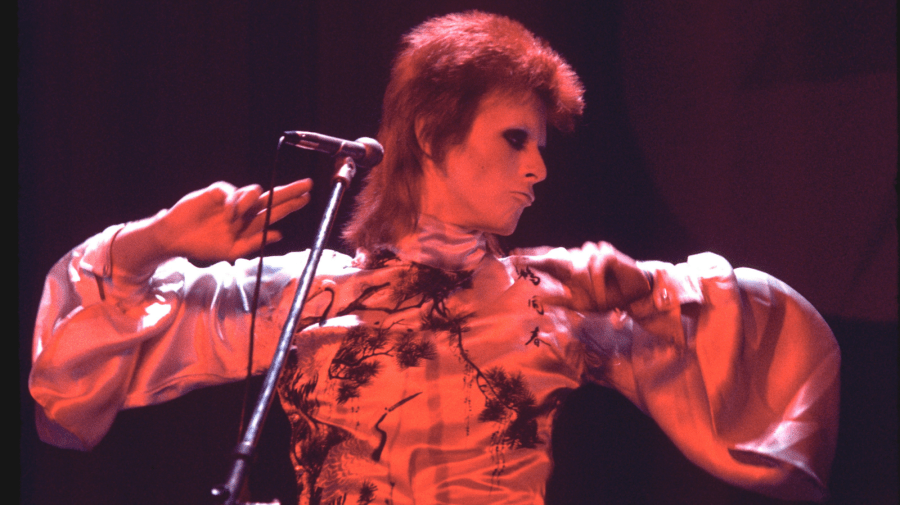 Speaking of anniversaries, if you go back another 25 years past Radiohead's OK Computer, you get to David Bowie's The Rise and Fall of Ziggy Stardust and the Spiders from Mars. This album is perhaps the greatest example of one classic way of building a concept album: taking on a new artistic persona. In this case, David Bowie became Ziggy Stardust, an "omnisexual human manifestation of an alien being" sent to Earth to warn us of an impending disaster.
Like many of the best concept albums, Ziggy Stardust tells the story of Ziggy from his appearance to his death, at the end, in the song "Rock 'n' Roll Suicide." The album also includes a ton of hits — "Five Years," "Moonage Daydream," "Starman," "Suffragette City," and more — that went on to have lives of their own, independent of the Ziggy story. Seu Jorge's cover of "Starman" for Wes Anderson's The Life Aquatic (2004) is a testament to the versatility of these songs and their themes. 
Dirty Computer, Janelle Monáe (2018)
Dirty Computer — Janelle Monáe's highly acclaimed "homage to women and the spectrum of sexual identities" — is the rare concept album that also includes an accompanying narrative film, or as Monáe cleverly calls it, an "emotion picture." Her performance in the film is unlike anything I've ever seen before. As far as what it's "about," they told Billboard that "Dirty Computer is a near-future story about a citizen who finds love and danger in a totalitarian society." 
That message is all the more important because the album is so good. Featuring collaborations with an amazing range of musical greats — Brian Wilson, Stevie Wonder, Prince, Zoë Kravitz, Grimes, Pharrell Williams, Jon Brion, and more — Dirty Computer was released to rave reviews and tons of praise. The film that goes along with it — and, now, the accompanying short story collection, The Memory Librarian — stands out as a contemporary sci-fi experiment worth paying attention to as well. It's awesome.
What's Going On, Marvin Gaye (1971)
Possibly Marvin Gaye's most famous album, What's Going On is also his most overtly political. The album features a series of songs that mostly flow one into the next, and follows the point of view of an American veteran of the Vietnam War who comes home and is troubled by the suffering and injustice that he finds.
I've always been moved by something really small and simple: the lack of a question mark in the title. It's tempting to think of the phrase "what's going on" as a question, but here it's a statement. In the title song, the singer implores the listener: "Talk to me / so you can see / what's going on." A beautiful sequence of songs, What's Going On feels just as relevant today as it did when it came out more than 50 years ago.
Red Headed Stranger, Willie Nelson (1975)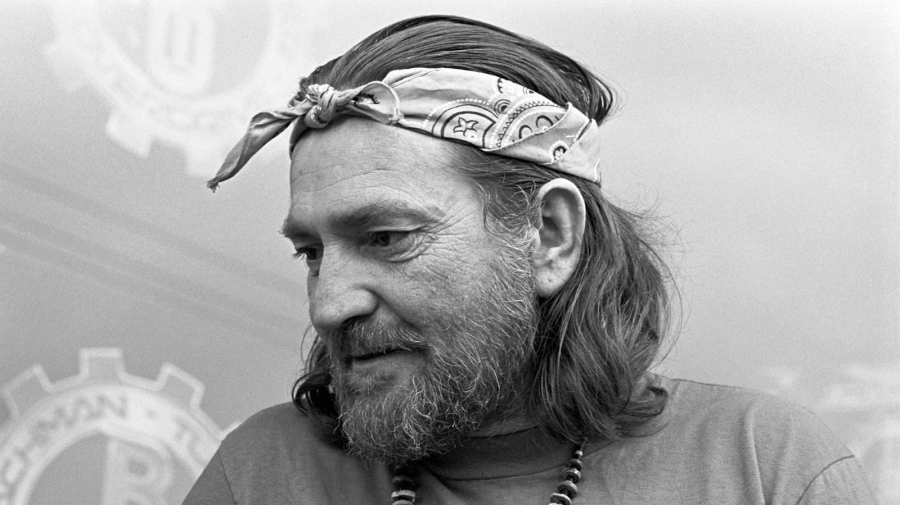 Inspired by an old country song of the same title that was first performed by Arthur "Guitar Boogie" Smith in 1954, Red Headed Stranger was Willie Nelson's 18th studio album, but his first with Columbia Records, with whom he negotiated total creative control over his work. The album is quiet and gorgeous; evidently when record executives first heard it, one remarked that it sounded "just like Willie and his guitar," which is basically what it was, and is a big part of what makes it so great.
Unlike most concept albums, Red Headed Stranger features some of Nelson's own songs interspersed with standards by others, including the title song, written by Edith Lindeman and Carl Stutz. The album follows the story of a preacher who murders his wife and her lover and then wanders the countryside looking for redemption he can't possibly find. It's a sad and dark album, but the songs are gorgeous, and it's one of the essential albums of Nelson's iconic career.
Dust Bowl Ballads, Woody Guthrie (1940)
No list of great concept albums can fail to include the progenitor of the category, Woody Guthrie's 1940 album, Dust Bowl Ballads. Generally considered the first concept album, it doesn't follow one single character or narrative, but instead follows the topic of the Dust Bowl and how it impacted — and was still impacting — people at the time.
Guthrie's music — especially the songs of Dust Bowl Ballads — has been incredibly influential. In fact, in 2021, Randall Poster — the music supervisor on many films by Wes Anderson, Martin Scorsese and others — curated a collection of covers called Home in This World: Woody Guthrie's Dust Bowl Ballads. Featuring contemporary artists like The Felice Brothers and recently-deceased rock legend Mark Lanegan, it's a really amazing collection. To me, the stand-out tracks are Waxahatchee's cover of "Talking Dust Bowl Blues" and The Secret Sisters' rendition of "Dust Cain't Kill Me."
good kid, m.A.A.d city, Kendrick Lamar (2012)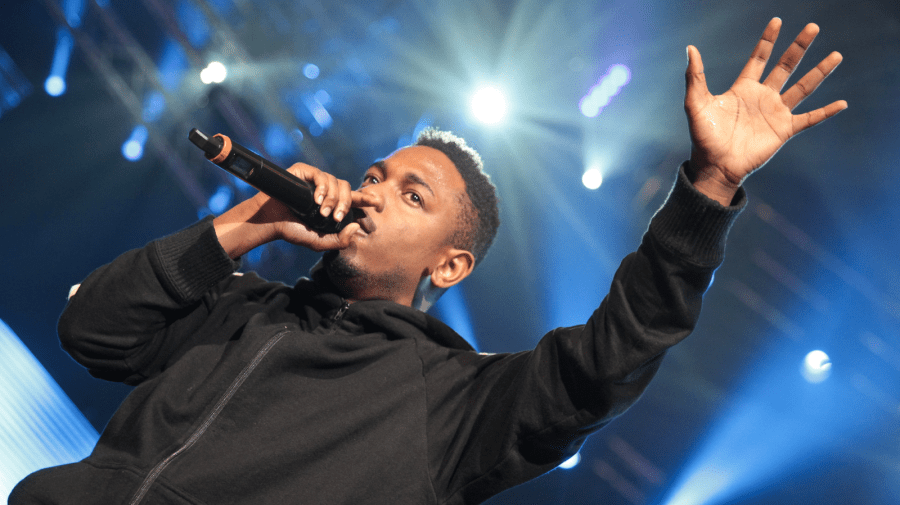 In 2012, Kendrick Lamar released good kid, m.A.A.d city, his major-label debut, and it was immediately a gigantic hit. Like many of the albums on this list, part of its appeal is that it contains songs that are hits independent of the album's overall concept. Five singles were released, and all became hits to some degree: "The Recipe," "Swimming Pools (Drank)," "Backseat Freestyle," "Poetic Justice," and "Bitch, Don't Kill My Vibe."
Still, what makes good kid, m.A.A.d city such a great album is its overarching story. The cover image's handwritten message, "a short film by Kendrick Lamar," highlights the storytelling aspect of the album. It's a coming of age story in which Lamar's younger self, K.Dot, ultimately becomes Kendrick Lamar. That story makes the album feel like so much more than a collection of singles, which is what a great concept album is all about.
The Black Parade, My Chemical Romance (2006)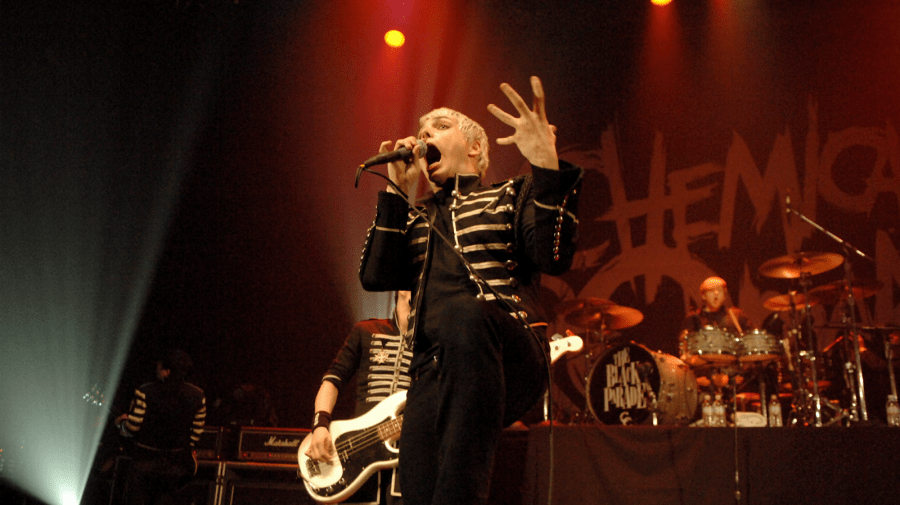 One of the great examples of the "rock opera" genre of concept albums, The Black Parade is an emotional explosion that follows a character known as "The Patient" as he's dying of cancer. One of the central ideas is that when death comes, it will come in the form of your most salient memory — in this case, seeing a marching band as a child.
That sounds more dour than the album is, though. It's a series of shining, loud, blasting songs — something like a combination of Queen and The Smashing Pumpkins. The experience of listening to a meditation on the idea of dying probably shouldn't be this much fun, but maybe that kind of surprise is exactly what a great album is supposed to deliver.
American Idiot, Green Day (2004)
Produced by Rob Cavallo — who also produced My Chemical Romance's The Black Parade, and seems to have had a flair for concept albums — American Idiot was Green Day's comeback album after seemingly fading from relevance in the previous half-decade or so. Supposedly, Green Day's frontman Billie Joe Armstrong wrote the title track in response to hearing Lynyrd Skynyrd's 2003 celebration of American complacency, "That's How I Like It," on the radio.
American Idiot follows the tale of a character known as "Jesus of Suburbia" through a series of interconnected songs. The album's success can't be overstated. It even spawned a Tony Award-winning stage show. Most importantly, as a concept album, it reinvigorated the genre, and helped keep the album alive as a format in the decades that followed.
Wish You Were Here, Pink Floyd (1975)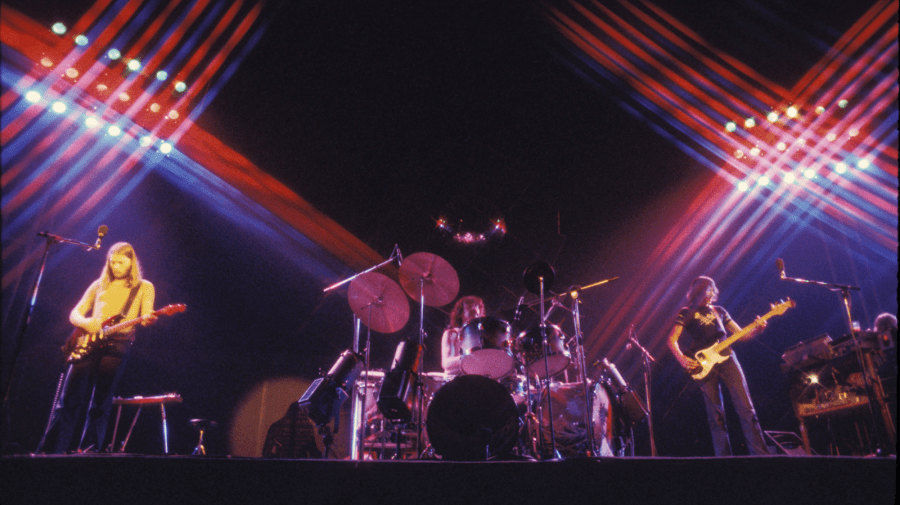 I will admit that choosing Wish You Were Here over other Pink Floyd concept albums like Dark Side of the Moon and The Wall is a bit of a personal choice, but I'm doing it anyway. Wish You Were Here centers around loss — specifically that of Syd Barrett, who had left the band seven years early during a time when he was focusing on his mental health.
It's also about other kinds of loss though. The album deals with the loss of a kind of innocence too, as Roger Waters — who wrote all the songs — considers the band's earlier days and how their perceptions of (and feelings about) the music industry changed with time. It's a sad and beautiful album, and the phrase and sentiment of "wish you were here" sticks with you long after you've finished listening.
Sgt. Pepper's Lonely Hearts Club Band, The Beatles (1967)
We'll end this list with The Beatles' 1967 masterpiece, Sgt. Pepper's Lonely Hearts Club Band — an album that's sometimes called the greatest concept album of all-time and, at other times, not considered a concept album at all. According to legendary producer George Martin, it wasn't a concept album until halfway through recording it, which is when he and the band started to think, "Why don't we make the album as though the Pepper band really existed, as though Sergeant Pepper was making the record?"
The result is a bizarre and fun framing device that gives the album a different feel than any other Beatles album. Something about the introduction — "It was twenty years ago today / When Sgt. Pepper taught the band to play" — creates a little envelope of timelessness that makes the rest of the songs feel like they're part of a special experience. As a long-time Beatles fan, I can say that while it isn't my favorite Beatles album, it's the one I listen to start-to-finish most often. That's what a great concept album can do: pull you in for the whole experience.