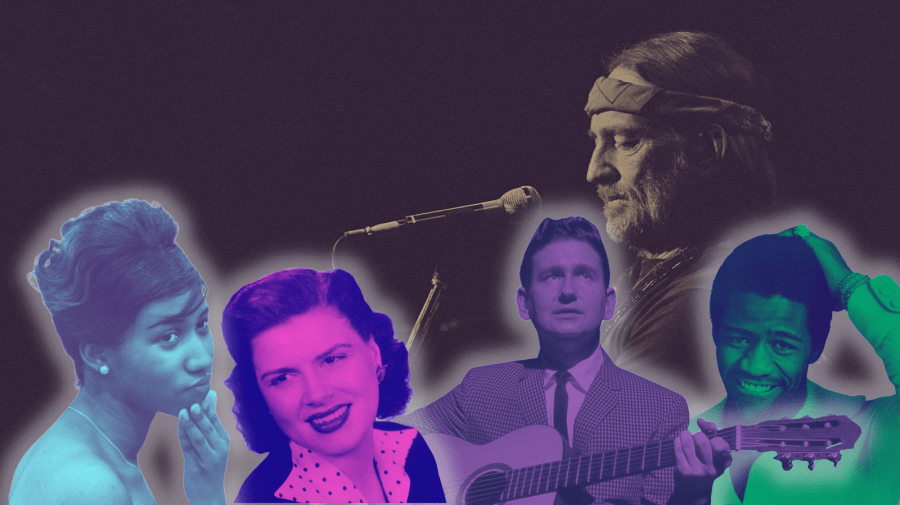 It's Willie Nelson's birthday, and in honor of his 89th spin around the sun, he's got a brand new album out called A Beautiful Time. Nelson, a.k.a. The Red Headed Stranger, is famous for tons of different reasons beyond music — he's got his own cannabis brand, and he's politically active on lots of different fronts. He's been a supporter of marriage equality, animal rights, and recently even updated his song "I'll Be Seeing You" as a PSA for COVID-19 vaccination efforts. 
At his core though, Willie Nelson is a songwriter. His new single, "I'll Love You Till the Day I Die," is just the latest gorgeous tune in an outrageously productive career. Nelson got started back in the early 1960s, writing songs that other artists made famous, but A Beautiful Time, amazingly, is Nelson's 72nd solo studio album — you don't have to bust out the calculator to figure out that means he's been putting out, on average, more than one album per year seemingly since the dawn of time. That's a lot of songs.
With that in mind, let's take a tour of some of the best covers of Willie Nelson's songs. There may be no better tribute to a great songwriter than to take a look at the songs they wrote that were iconic in the careers of other artists. With Nelson, that's a long list, but here are five of the best ones.
"Crazy," Patsy Cline (1961)
When producer Owen Bradley brought the demo for "Crazy" to Patsy Cline, she wasn't impressed. Willie Nelson was not a well-known artist at the time, but Bradley felt that the song would be a good choice for Cline. She gave it a shot, despite still suffering from the effects of a serious car accident the month before that nearly killed her and her brother.
On the first pass, Cline cut the session short, saying she couldn't sing up to her standards, but she returned days later and recorded the vocals, legendarily, in just one take. The recording became so popular that for a long time it was the second most popular song on jukeboxes in the U.S., just behind Elvis Presley's "Don't Be Cruel." It's an aching, gorgeous song. It's been covered by everyone from Linda Ronstadt to Diana Krall, and Willie himself has recorded it too, but Cline's version is the one that rises above all the rest.
"Funny How Time Slips Away," Al Green (1973)
Willie Nelson wrote "Funny How Time Slips Away" along with "Crazy" in just one week, according to legend. This song has been a huge hit for lots of different artists, but just as impressively, it's been a hit for artists in different genres. Listening to the original country version by Billy Walker and Brian Ferry's bizarre 1974 version back-to-back will make you feel like you're listening to two totally different songs.
It's Al Green's version though — off his 1973 album Call Me, which also includes a cover of Hank Williams' country masterpiece "I'm So Lonesome I Could Cry" — that's my favorite. The way Green lets the song slowly build to a crescendo over the course of a full five minutes is simultaneously incredibly moving and really fun. Green makes it entirely his, but that's also a credit to the malleability of the song — and to the simple, universal appeal of its message.
"Night Life," Aretha Franklin (1967)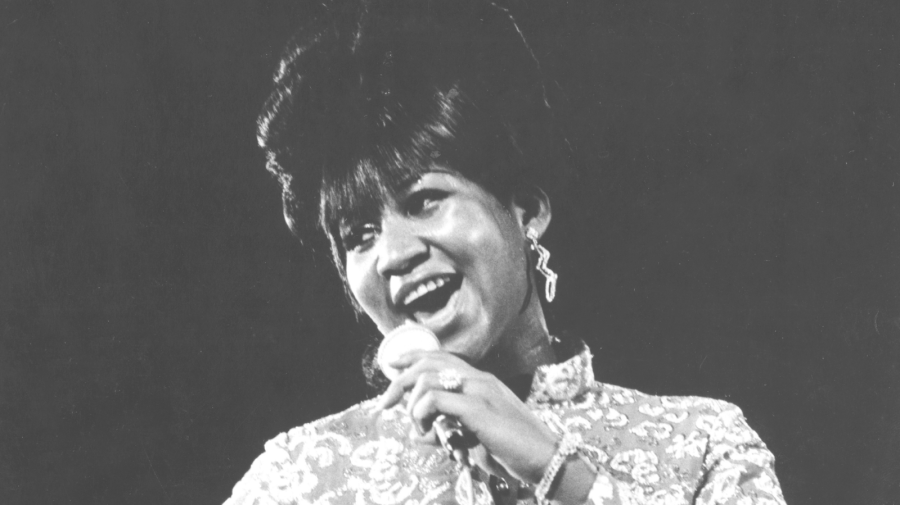 It's so hard to choose just one cover of "Night Life," a song Willie Nelson wrote in the late 1950s in Texas. It seems like every songwriter ends up getting around at some point to writing a song about how life in show business isn't easy, and this is one of the greats of that theme. That's probably why so many artists have taken a shot at recording it. From Marvin Gaye to B.J. Thomas, there are countless excellent renditions.
Aretha Franklin's version is the one that stands out most, though. Ostensibly a song about a quiet, lonely moment, Franklin's singing has a kind of defiance to it. When she sings, "Listen to the blues and what they're saying," it cuts right to the heart. You can't help but do what she says. It's world's away from the quiet, resignation of Nelson's version; both are gorgeous, but Franklin's is explosive and anthemic.
"Sad Songs and Waltzes," Cake (1996)
One of my first introductions to the songs of Willie Nelson was this cover of "Sad Songs and Waltzes" from Cake's 1996 album, Fashion Nugget. This song, which Willie Nelson wrote for his 1973 album, Shotgun Willie, is one of those tunes that feels like it was destined to have been written at some point. It's such a simple idea — the singer lamenting the fact that the song he's singing probably won't ever be heard by the person he needs to hear it. It's a great song about a feeling we all know well: feeling bad for yourself. Sometimes you need a song to see you through.
Cake's version is somehow both heartfelt and tongue-in-cheek — a trick they pulled off elsewhere on Fashion Nugget with their even more famous cover of Gloria Gayner's "I Will Survive." The sad, lonesome trumpet along with the slow waltz rhythm in "Sad Songs and Waltzes" is just perfect. Listening to this song, you feel like you're alone in your room feeling lousy, but, like, in a good way!
"Pretty Paper," Roy Orbison (1963)
"Pretty Paper" is a little miracle of a song — one of the rare Christmas standards that somehow works as a regular ballad, too. The song, written in 1963, is about a disabled man Willie Nelson frequently saw years earlier selling paper and ribbons on the sidewalk in Fort Worth, Texas. The man would shout, "Pretty paper!" to get the attention of passersby, and Nelson always found it all very moving.
Orbison's version of this song showcases his amazing and unusual voice, all while working as a perfect Christmas song that's full of rising strings and what sounds like a chorus of angels singing backup harmonies. Willie's own version, of course, is a little more pensive and understated, and it's gorgeous, but Orbison's version is the reason this song became a Christmas classic.