Once again, it's that special time of year when almost every store is offering big discounts on hot-ticket items and everyday essentials. But Black Friday is more than just America's favorite shopping day; if you want to get the most out of these once-a-year deals and check off everything on your holiday shopping list, you'll need a solid game plan.
As you (and your email inbox) have probably noticed, big-name stores and small businesses alike kicked off this season of deals as early as October. Not to mention, Cyber Monday, which sprang up a few years ago to promote e-commerce's holiday deals, seems to be gradually merging with Black Friday as online ordering and in-store and curbside pickup options become increasingly popular (and convenient) concepts. Feeling overwhelmed? Not to worry. We've rounded up some handy tips and tricks for scoring the best Black Friday deals.
Look Out for Early Black Friday Deals
One of our top tips for this year? Forget what you think you know about Black Friday. Traditionally, the day of deals was, as the name implies, a single day. In its earliest iterations — and before online shopping became accessible and reliable — Black Friday saw the masses descending upon strip malls and shopping centers all across the country. In some intense instances, shoppers stormed store entrances for door-buster deals, elbowed their fellow deal-seekers aside, and, upsettingly, resorted to violence to nab hot-ticket items.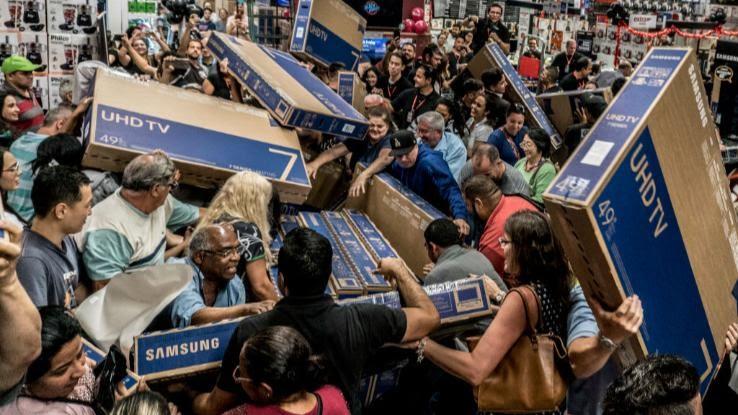 Thankfully, Black Friday has evolved for the better — at least in terms of shoppers' safety. While that change had been in progress for some time with the rise of online shopping, the COVID-19 pandemic certainly reshaped how we approach holiday shopping. Although some of these pandemic-related changes came about out of necessity, it seems many of the shifts here to stay. For one, Black Friday is becoming less of a specific day and more of a season-long adventure. Incredible Black Friday deals are already live on the following sites:
Additionally, both Target and Best Buy are offering price-match policies this year. What does that mean for you? If you buy an item now and it gets discounted for Black Friday you'll receive the difference of that price adjustment back.
Install a Price Tracking Tool
If you want to make sure you get the best price on a specific item, there are now plenty of price-tracking tools to help you out. Some of the most popular apps and browser extensions that are worth checking out this Black Friday season include the following:
1. CamelCamelCamel
CamelCamelCamel is a free Amazon price-monitoring tool that's designed to help you buy at just the right moment. Once installed, it lets you create price watches on the products of your choice. When an item's price drops, you'll receive an email alert to keep you in the loop. The free browser extension can also show you the price history of millions of items and help you find potential discounts on new items that are being resold.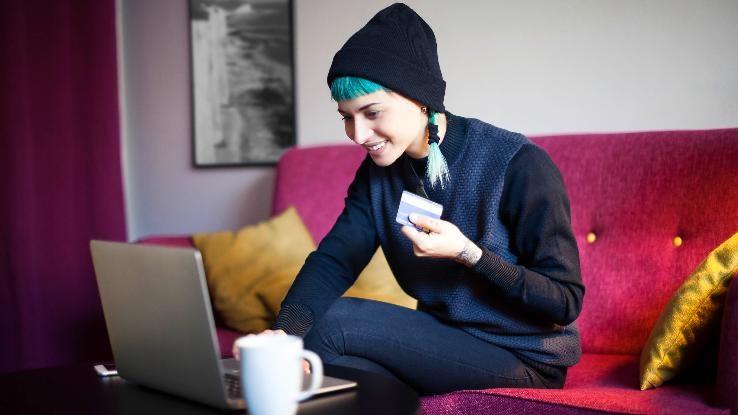 2. Honey
PayPal's Honey app is a browser extension that makes finding coupons effortless. When you go to check out at 30,000+ online stores, Honey will automatically search for any coupons or promo codes you may have missed so you can apply them to your purchase. When you shop on Amazon, it will also automatically compare every seller's price to make sure you're getting the best deal.
3. Capital One Shopping
Capital One Shopping is another handy app that you can sign up for whether or not you even have a Capital One card or account. Just download the browser extension and sign up for a free account in seconds. Much like Honey, it will search for better deals, coupons, and discount codes when you go to check out to ensure you get the best price.
The Best Things to Buy on Black Friday
Just like any other shopping mission, Black Friday requires making a plan before you descend into the potential chaos. Many shoppers who feel post-Black Friday buyer's remorse are those that realize they were lured in by the excitement of deals and, as a result, impulse-bought a slew of items they don't need.
Don't let it happen to you! Before heading out, make a list of who you need to buy gifts for and what you have in mind for them (or yourself). If the giftee in question hasn't asked for something specific, it can be helpful to list a few different options so that you don't find yourself panicking in a Macy's.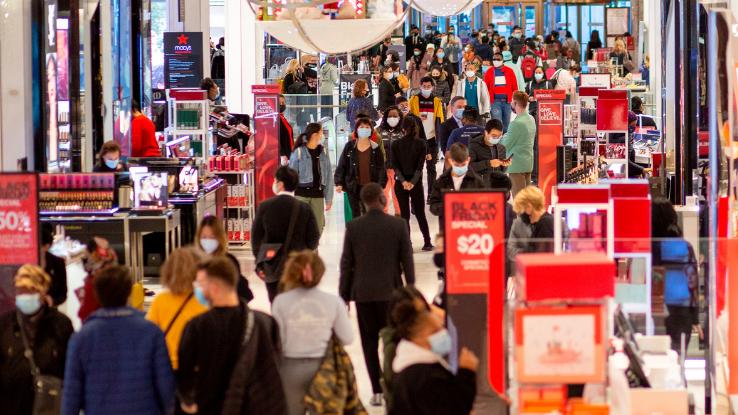 We also recommend thinking beyond the immediate holiday season; if you have a wedding to attend in a few months or want to check a few birthday gifts off your list, Black Friday is a great opportunity to do so. This year, and every year, some products are best bought on Black Friday, including the following:
1. Computers, Laptops, and Tablets
If you're looking to upgrade your computer, laptop, or tablet, Black Friday tends to be a particularly good time to do it. Just make sure you know what type of machine you're interested in before going in. Otherwise, you may end up getting a great deal on a piece of tech that doesn't have the specs you need.
2. Small Appliances
Steep discounts on appliances like mixers, blenders, toasters, and pressure cookers have almost become a Black Friday tradition. Kohl's tends to be an annual frontrunner when it comes to small appliance deals, but this year Macy's and JCPenney seem to be upping their appliance-discount game.
3. Major Appliances
While a new fridge or washer and dryer might not scream "Holiday Season Must-Have" to you, it's actually a great time to grab that new appliance. Best Buy, Lowe's, and Home Depot are all offering appliance deals that can easily save you hundreds of dollars.
4. Smart Products
From the Amazon Echo speaker to the Google Nest smart speaker to fitness trackers and smartwatches, smart products tend to see hefty discounts on Black Friday. And so many of them make great gifts!
5. Towels and Linens
For whatever reason, towels and sheets also tend to be a big Black Friday staple. It's definitely worth checking to see if there are any left wherever you shop, especially if you've been meaning to restock your linen closet or grab another set of sheets for your bed.
An Alternative to the Cash-Back Credit Card Trap
Many of us tend to drop a great deal of money during the holiday season, so taking advantage of rewards and cash-back offers is a must. That said, look into any free loyalty programs that your favorite stores offer, but take more caution when they start selling you on a store credit card — these often come with high interest rates.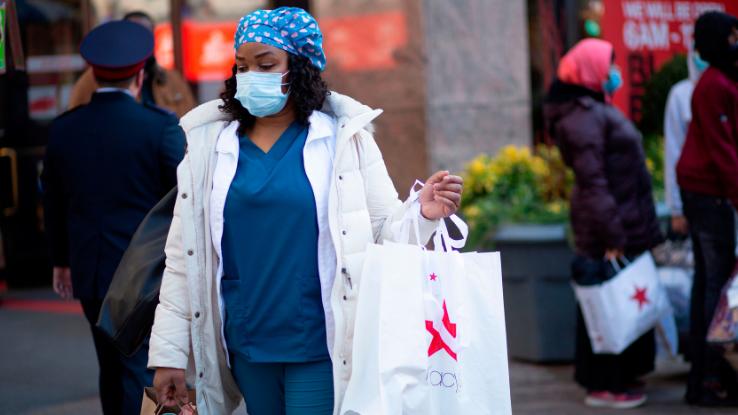 And while other credit cards in your arsenal may offer great cash-back or travel rewards programs, they also come with a set of risks. After all, it doesn't do much good to get a great deal or earn some cash back when your credit card has a high APR. If you can't pay your Black Friday purchases off immediately, you may end up paying triple for all your would-be deals over the next few months.
If you want to avoid this trap but still earn cash back on Black Friday, then it's worth taking a look at Discover's new CashBack Debit Card. While cash-back rewards have traditionally been reserved for credit cards, Discover has broken the mold with what we can only hope will be the first in a series of debit cards that come with cash-back rewards. Are there any catches to Discover's new CashBack Debit Card? If so, we've yet to find them. This fee-free online checking account lets you earn 1% cash back on up to $3,000 worth of debit card purchases each month.