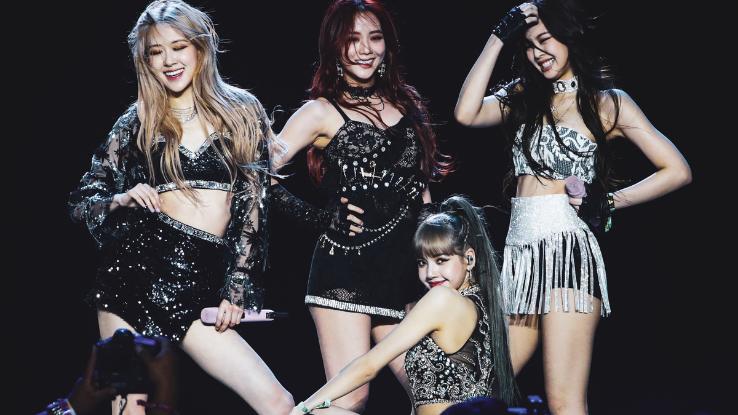 During quarantine, I became obsessed with baking, TikTok and BTS. Can you blame me? Take a look at any one of their magical videos or their dance moves, and you'll know exactly what I mean.
For anyone a little late to the party, BTS is a South Korean boy band that has made music history with 100 million YouTube views in 24 hours and countless awards over the last seven years. It's easy to see why these idols are everywhere.
But while BTS is a name known around the world, other K-pop groups also deserve some major love for their smash hits and influence on music. Check out these artists to see the many different styles of K-pop. Their lively beats and stunning styles will keep you dancing and singing all day (and night) long.
BIGBANG
BIGBANG, a.k.a. the "Kings of K-pop," has been in the game since 2006. Knowing that they put K-pop on the map makes me appreciate their music even more, and you'll want to check them out to get a taste of old-school K-pop.
What makes BIGBANG different is that each group member has their own solo career while still finding time to perform as a band. They become an unstoppable force when you put them all together (like the Power Rangers turning into Megazord). Just look at BIGBANG's World Tour MADE; it set new records for the most-attended concert by a K-pop group in Japan and China.
Songs You Must Listen To: "Fantastic Baby," "Love Song," "Bad Boy" and "Haru Haru"
BLACKPINK
If you want to get hyped up to slay the day, play some songs by BLACKPINK. Their upbeat music always puts me in a good mood, and listening to their empowering songs will lift your energy and confidence.
Many K-pop girl groups have a style that's more on the "adorable" end of the spectrum, but BLACKPINK stands out because they're fierce and fearless. Plus, their work helped K-pop burst onto the global music scene: They had the most-viewed YouTube video in 24 hours (before BTS). They were also the first K-pop girl group to perform at Coachella, and they set the crowd on fire. You'll surely be blown away by this group — Rosé and Jisoo deliver amazing vocals, while Lisa and Jennie bring the rapping skills. I highly recommend watching their documentary, BLACKPINK: Light Up the Sky, on Netflix for a deeper look at their music, fans and history.
Songs You Must Listen To: "Kill This Love," "Ddu-Du Ddu-Du," "Boombayah" and "Kiss and Make Up" featuring Dua Lipa
EXO
This South Korean–Chinese boy band isn't afraid to experiment with different music genres and choreography, which is why EXO is definitely as interesting to watch as they are to listen to. Just check out "Call Me Baby," "Moonlight" or "Wolf" to see why everyone is crazy about their dancing.
Many K-pop groups use elements of Western music to achieve their global success, but EXO focuses mainly on creating music for audiences in South Korea and China. Other parts of the world fell in love with their sound over time — so much that they've even earned a spot in the Guinness World Records for the most "daesang" (grand prize) awards at the Mnet Asia Music Awards.
Songs You Must Listen To: "Wolf," "Moonlight," "Love Shot" and "Growl"
2NE1
2NE1 is also a must-listen for your K-pop bucket list. The baddies of 2NE1 — Bom, CL, Minzy and Dara — are all about bold fashion, attitudes and music. Their songs perfectly mix Western hip-hop and dance with pop, so it'll be a treat for your ears! The visuals in their music videos are so good that I can't stop replaying them.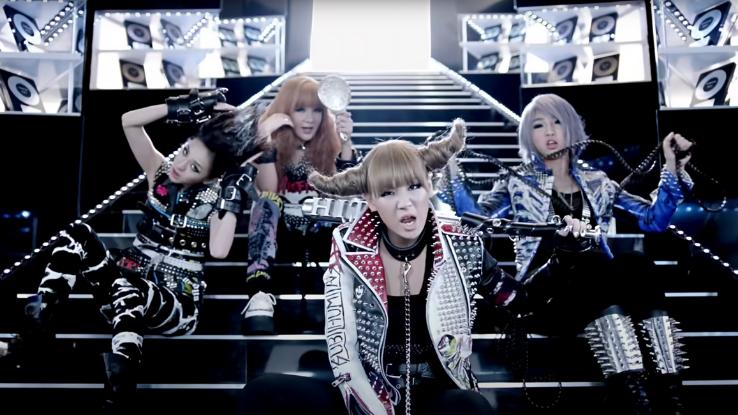 Unlike other K-pop groups, 2NE1 had seriously daring style. Their "we don't care what other people think" attitude made them best-selling and high-charting artists. Although the group split up, they've built an awesome legacy for themselves. When 2NE1 said they were "the best," they meant it.
Songs You Must Listen To: "I Am the Best," "Come Back Home," "Lonely" and "I Love You"
NCT 127
NCT 127 is all about heavy beats and weird art. In the music video for "Firetruck," the group randomly hosed everyone down — making it odd, funny and exciting at the same time. When you watch "Punch," you'll feel like you're stuck in a colorful time warp.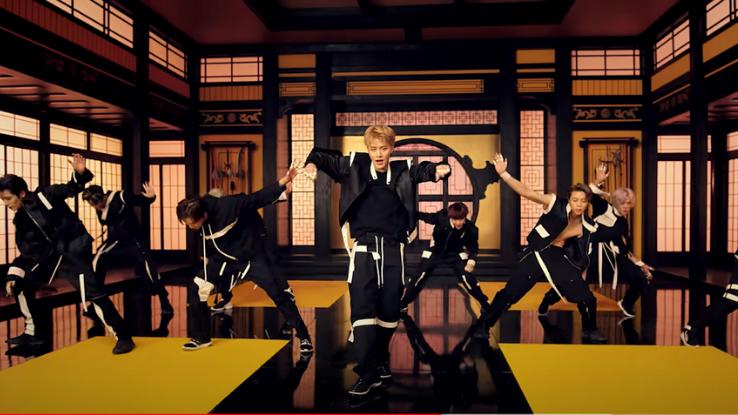 Their superpowers are always changing their sound and still bringing down the house. It's a good idea to add these boys to your playlist to explore the darker side of K-pop; some of the group's new songs are about the pressures of success.
What blows my mind is this 10-piece group is a subunit of NCT, an 18-member boy band. NCT is actually a "limitless" superband that breaks into smaller groups for specific content and markets. NCT 127's goal was to promote in Seoul and expand to the rest of the world — and it worked. In June 2019, their song "We Are Superhuman" charted on the U.S. Billboard 200.
Songs You Must Listen To: "Limitless," "Cherry Bomb," "Kick It," "Regular" and "Punch"