There are so many great reasons to love dogs. They protect us, they listen to us, they comfort us and they make us laugh. They love us unconditionally — through thick and thin, they're by our sides, only asking for a treat or two in return. If you've ever been lucky enough to have one of these loyal animals in your family, you know firsthand how special dogs can be. Isn't that worth celebrating?
The answer is a resounding "Yes!" That's one big reason why communities around the world have already caught on to the wonders of dog festivals (cat festivals are a thing too, if you're not much of a dog person, but you should probably keep that to yourself). These events are hosted solely to celebrate the joy that our best furry friends bring to our lives, as well as their athletic abilities and their sometimes-amusing appearances. Interested in finding out how they commemorate our canine companions? Check out these pawsome dog celebrations to get started.
Frankenmuth Dog Bowl Celebrates Competitive Canines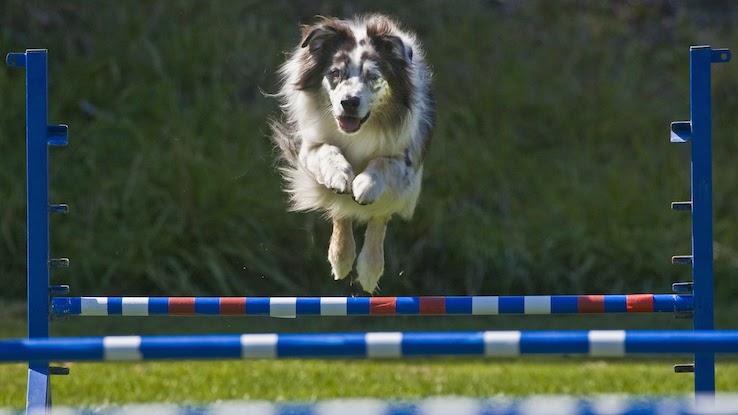 Based in the small town of Frankenmuth, Michigan, the Frankenmuth Dog Bowl is an annual festival that celebrates dogs in a unique way: by hosting an Olympics-style sporting event with more than 25 different activities for canine athletes and their human pals to enjoy. The idea is to showcase their talents, like retrieving, jumping and diving, while giving them a great opportunity to get out and socialize with other pups.
As an added bonus, the festival also plays host to events for the less competitive creatures among the pack. These include a costume contest, a parade, a river cruise, and even the crowning of the king and queen of the Dog Bowl.
Woofstock Makes Woodstock Look Tame
What began in the early 2000s as a small celebration of dogs has grown exponentially in recent years — not a big surprise, considering how much we adore our pets. Woofstock advertises itself as the largest dog festival in North America, and that's probably not an exaggeration.
Every year, hundreds of thousands of dogs and their human companions flock to the beaches of Toronto to celebrate their best-friendship. The Woofstock party takes place over two days jam-packed with talent shows, contests, dog fashions and booths full of luxury canine products. In recent years other Woofstock celebrations have sprung up across the U.S., too, so you might not even need to board a flight to get to one of these fetching festivals.
The World's Ugliest Dog Contest Is Sweeter Than Its Name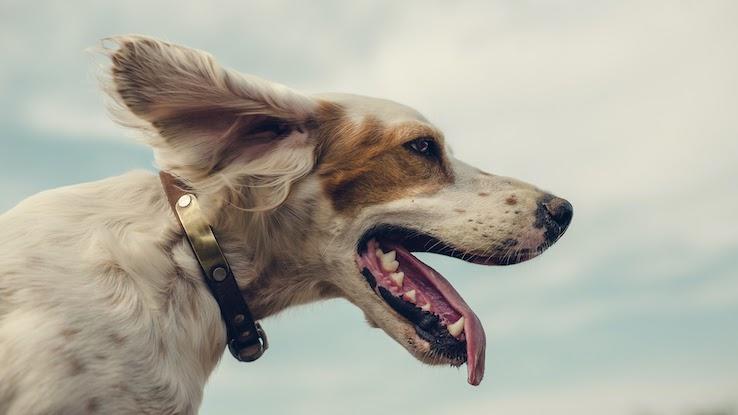 We know, we know. At first bark, it doesn't seem like an event called the World's Ugliest Dog Contest could be a very positive way to celebrate dogs, but hear us out. The main point of the event is to raise awareness about the importance of pet adoption and show that every dog is special. All dogs, no matter their looks or pedigree, deserve loving homes, and that's really what this festival is about — the name is mostly to grab attention.
This festival takes place at the Sonoma-Marin Fairgrounds in Petaluma, California, and has gained international recognition over the last several years. The World's Ugliest Dog Contest was even featured on Netflix's Pet Stars — but it's way more fun in person.
Nepal's Kukur Tihar Blesses All Dogs Big and Small
Tihar is a five-day celebration of lights that originated in Nepal and is observed among people of various religions; it's similar to Diwali in India. The second day of the festival is Kukur Tihar, or Day of the Dogs — a period of dog worship when pets and strays alike receive gifts and humans decorate these fuzzy friends with flowers and garlands. After a traditional ceremony in which the animals receive baths and special blessings, the dogs are also treated to tempting snacks like meat, eggs and milk.
This tradition stems from a Hindu myth in which a dog follows a group of people on a spiritual journey. One man in the group forms such a connection with the dog that he refuses to enter heaven if the dog can't come with him. Thus, on Kukur Tihar, it's considered a sin to show disrespect to dogs.
Costumed Canines Take Over the Tompkins Square Halloween Dog Parade
What's the only thing cuter than a dog? A dog in an outfit — or even a big group of them! This is precisely what you'll see at the Tompkins Square Halloween Dog Parade in New York City. During this celebration, pet parents festoon their canine companions in some of the most creative costumes around and traipse through East Village streets.
Every year around All Hallow's Eve, the parade commences and involves hundreds of pooches dressed up for thousands of spectators. The event also includes a variety of costume contests in categories like "best pop-culture reference," "scariest costume," "best senior costume," "best group dog costume" and "best dog and dog person costume." The winners of each contest can expect some pretty fur-bulous prizes, too.
Saint Roch's Feast Day Hosts an Epic Walk
Ready for more summer fun? August 16 is the annual Feast of Saint Roch, a Catholic holiday honoring the patron saint of dogs. In Bolivia, the church of Villa Adela in the city of El Alto near La Paz celebrates the holiday and the saint with a mass — an event that many four-legged friends have started attending.
According to legends, Saint Roch traveled from France to Italy in the 14th century to care for victims of a plague. It's said that a dog that accompanied him saved his life by licking his wounds and bringing him bread after he too contracted the illness. To mark the occasion, people and their dogs now take to the streets of El Alto en route to the parish where they honor Saint Roch. The festivities also include free vaccinations for the dogs that attend the ceremony.
Woodward Animal Center's Dog Surf-A-Thon Sees Pups Hanging Loose
To raise money for dogs in need of adoption, Helen Woodward Animal Center hosts an annual Dog Surf-A-Thon at Del Mar Dog Beach in Rancho Santa Fe, California. As you might guess, the event features plenty of dogs on surfboards competing for various titles. These intrepid sur-furs are judged on skills like the length of time they can stay on their boards, their confidence, their (or their owners') creativity and their enthusiasm.
One of the crowd-favorite events is the tandem rides. Here, humans balance on their boards with their dogs, sometimes in costumes. The Dog Surf-A-Thon started in 2005, and it's still going strong, donating 100% of proceeds to dogs in need.
Vanderpump's World Dog Day Raises Awareness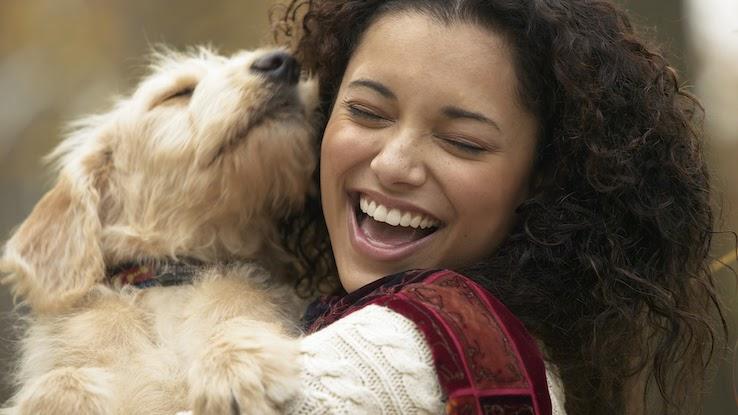 A relatively new dog celebration, the Vanderpump Dog Foundation's World Dog Day began in 2016 to "draw attention to the amazing, empathetic creatures that dogs are, while raising awareness about global dog abuse." World Dog Day takes place in Los Angeles, California, and typically hosts thousands of people and their dogs alongside pet-centered vendors, live entertainment, a "doggie kissing booth," dog yoga classes and other pup-centric activities. Some notable attendees of the star-studded event have included Iggy Azalea, Leona Lewis and Lance Bass. So far, the foundation's efforts have led to the rescuing and re-homing of more than 2,300 dogs.