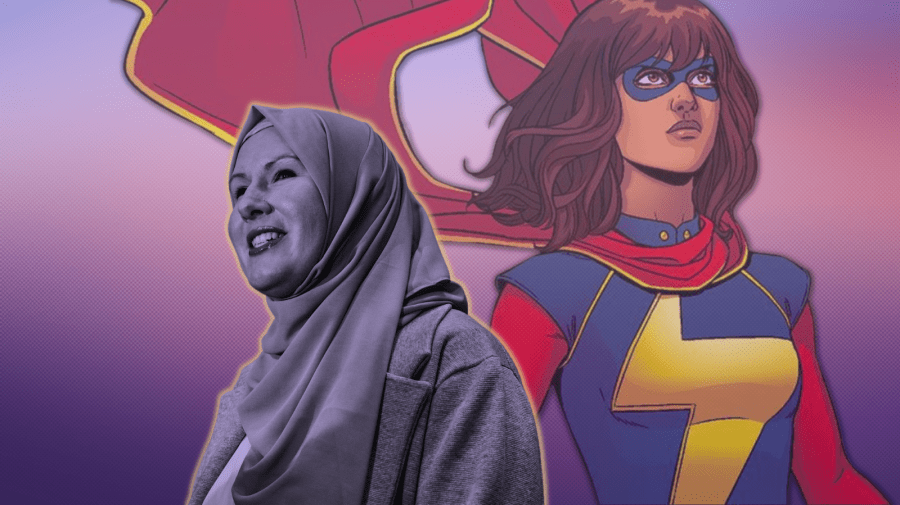 Every day, people from all over the world step away from their everyday lives and into the extraordinary world of superheroes and fantasy realms. How would it feel to be drawn to a mysterious object in Cairo? What would you do if you were a hacker on the verge of uncovering a life-altering secret? What happens when, like Ms. Marvel, you're endowed with the supernatural power you once revered? All these ideas and more are explored in the work of the dynamic, award-winning author, G. Willow Wilson. 
Best known for creating Marvel Comics' Ms. Marvel — a.k.a. Kamala Khan — Wilson has helped make great strides in terms of mainstream representation by centering an Arab American superhero. Now, just a few years later, Ms. Marvel is a popular series on Disney+. Here, we're looking at how G. Willow Wilson got her start as a writer, and what led her to the world of comic books.
A New Vision: From X-Men Fan to Ms. Marvel Writer
Creators like G. Willow Wilson are ushering in new chapters in the realm of comics. Wilson's vision for Ms. Marvel came to be thanks to her unique perspective as a novelist, essayist, religious convert and comic-book fan. As a young person in New Jersey, the writer came across Marvel's X-Men thanks to an anti-smoking campaign booklet.
Interestingly enough, the characters — and their mutant abilities — lit a fire inside her. She had always wanted to be a writer, but this certainly sparked a new level of ambition. So, while studying history at Boston University, Wilson continued to nurture a passing interest in comics, fantasy games and writing, too.
G. Willow Wilson on Discovering Spirituality
In her sophomore year of college, health issues led G. Willow Wilson to encounter a new interest — God. Before embarking on her spiritual journey, Wilson described herself as "an upper-middle-class American white girl with bland politics and polite beliefs", but that would soon change. She poured over religious texts, looking for a solution to her health problems as well as an answer to the ever-persistent questions that nagged at her — questions about the nature of existence and the supernatural.
This was all new territory for her; Wilson's parents had purposefully rejected Christianity, so she hadn't been religious growing up. As she learned more about Islam, she took a teaching job in Egypt. In her memoir, The Butterfly Mosque, Wilson shares how she decided to convert on the flight over, saying that she "made peace with God" and "called him Allah."
How G. Willow Wilson Uncovered Her Gift
Following that itch to write, G. Willow Wilson penned essays and articles for the now-defunct Cairo magazine as well as The Atlantic, The New York Times and the National Post. Although, as a new convert, she had a brief crisis of faith 2001 — she was inundated with negative perspectives and offensive takes about Islam and Muslim people in the wake of 9/11 — Wilson committed to her spiritual path.
It's clear that Wilson's strong faith, willingness to learn about new perspectives and imagination set her apart as an author. In fact, G. Willow Wilson is associated with magical realism, stories that incorporate Muslim identity and complex and compelling characters.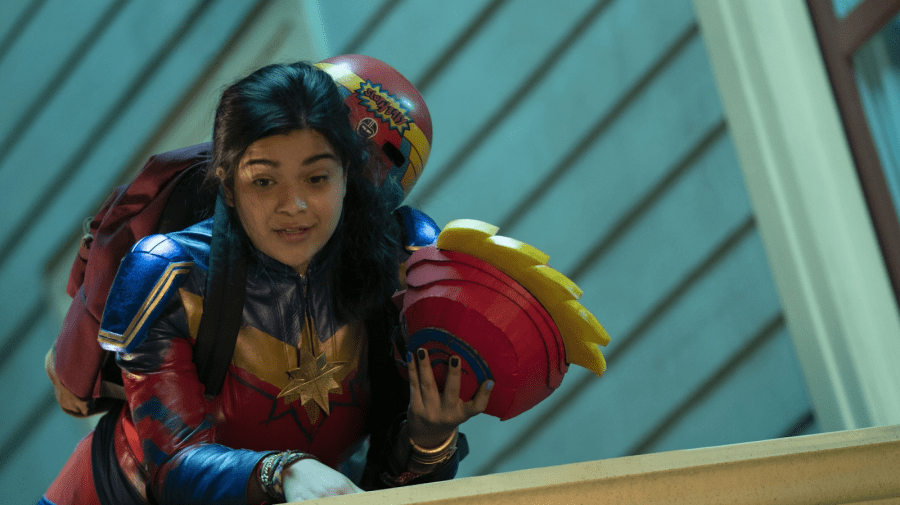 In her award-winning novel Alif the Unseen, Wilson showed off her chops as a world-builder. The cyberpunk fantasy novel follows a hacker named Alif whose work is compromised; soon after, he comes across an arcane book that reveals ancient technology that has life-altering potential.
This high-stakes, World Fantasy Award-winning novel melds worlds and genres beautifully, setting the stage for Wilson's move into the world of comic books. In fact, even though she's an accomplished novelist and essayist, most people now know her for writing the iconic Ms. Marvel comic book series, which features Kamala Khan, a teenage Pakistani American, as the titular superhero. 
Creating Ms. Marvel and Kamala Khan
Wilson was determined to create a character who represented Muslim identity well, all while honestly examining the way her personal relationship with Muslim identity impacts her perspective. Wilson speaks with a refreshing level of self-awareness of her position within the community saying, "I'm a white convert…you can't really take my experience and extrapolate anything meaningful about the American Muslim community from me." 
So, what can we learn from G. Willow Wilson? The biggest takeaway might be how to successfully go about carefully considering lived experiences outside of one's own, and being more open to a collaboration that can create something truly magical.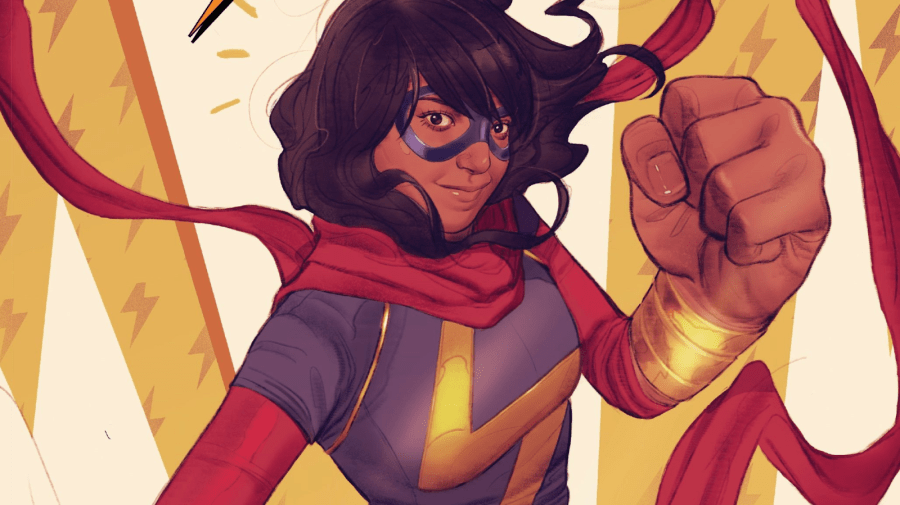 When it came to co-creating Ms. Marvel, Wilson collaborated with Sana Amanat, and both of them deeply considered the details and nuances of Kamala's identity before putting ink to paper. They had discussions about whether or not she should wear a hijab, about whether or not she should be Pakistani American or have Somali heritage, and so on.
Their diligence and creativity resulted in an incredible and beloved character and story. Now, the comics have even been adapted for the small screen; the Disney+ series Ms. Marvel stars Iman Vellani as the titular character and received much praise.
In both the comics and show, Kamala Khan admires Carol Danvers — a.k.a. Captain Marvel. So, what happens when your hero is a superhero — and then, through a twist of fate, you find yourself fighting crime and wielding superpowers, too? Well, that's exactly what Ms. Marvel explores.
Lauded by audiences and critics alike, Wilson's Hugo award-winning Ms. Marvel has been celebrated for featuring an incredible Pakistani American superhero. In 2016, former President Barack Obama recognized Kamala Khan's impact during a Women's History Month celebration held at the White House.
Since beginning the Ms. Marvel series, Wilson has also penned celebrated works like the fantasy novel The Bird King and the comic series Poison Ivy. She reminds audiences everywhere to be open to new experiences and the exciting places they might lead. Clearly, G. Willow Wilson's complex identity and fantastic imagination are sure to challenge and delight audiences for years to come.