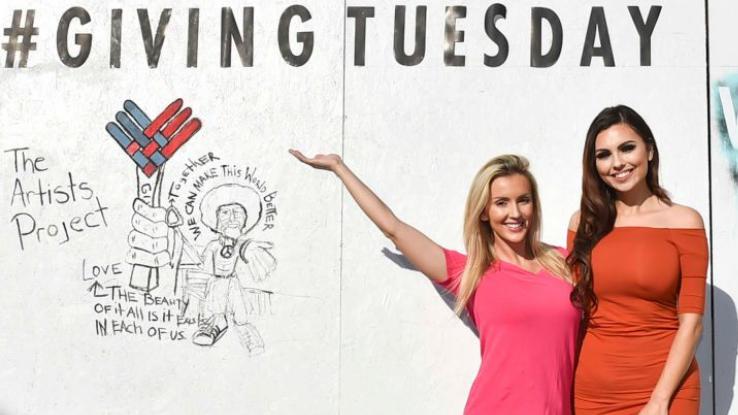 Giving Tuesday started in the Belfast Center for Innovation & Social Impact located in New York City's 92nd Street Y. Little did its creators know that Giving Tuesday, much like Small Business Saturday, would become an annual tradition with a focus on reflection and gratitude. In a time where cybercrime and other types of fraud are frequent issues, locating a reputable charity can be hard.
What exactly makes a reputable charity? The answer can vary from person to person. People want to know that their money is making a difference, for starters. The most reputable charities will be able to show their donors the difference they are making by being honest about what a donor's money goes toward.
Some people prefer to give to smaller or local charities because they want to feel a more direct impact rather than contribute to a director or CEO's salary, which can total up to millions of dollars for larger nonprofits. Sometimes you find out that a notable nonprofit has a discriminatory practice that reveals values that you don't feel comfortable supporting.
But truly reputable charities won't leave you with donor's remorse. It may take a little work, but there are tried-and-true methods for finding the best reputable organizations. Below, we're breaking down different strategies you can use to find the most reputable charities for Giving Tuesday. These practices can be applied year-round, so having a look can help you become a consistent donor as well as an expert in philanthropy.
Looking for Reputable Charities? These Websites Are Super Helpful
There are entire organizations focused on evaluating the legitimacy of charitable organizations. Charity Navigator is one of our favorites. Charity Navigator is also a nonprofit, so they are focused on giving objective evaluations. The website has a search bar that allows you to research reputable charities individually as well as lists curated around specific topics, like celebrity-related charities, BIPOC nonprofits, top-rated military charities and charities that spend too much money on for-profit events.
Charity Watch is another great hub for finding the most reputable charities. There is less curated content, so the user experience is more of the highlight for this one. Their website has a tab for donating tips and another tab that leads to a list of the highest-paid CEOs of different charities. If you're donating smaller amounts like $20–100, it can be disheartening to see that that money can fund a $5 million salary. For that reason, it's our favorite feature. Charity Watch is more focused on larger organizations — it covers about 600 — so it's definitely helpful if you're looking at larger nonprofits.
If you're looking to do a little less math and focus more on maximizing your donated dollars, Givewell is a different kind of database. The nonprofit focuses on top charities to support, provides donor tips, and offers a calculator for the charities it endorses. And Givewell is a fund too; their Maximum Impact Fund supports the charities endorsed by Givewell. They don't collect any fees from donations, and it's fun to use the calculator to see how far your dollar(s) will go.
The Better Business Bureau (BBB) is another great source for finding reputable charities. The BBB lists accredited businesses and also keeps track of complaints filed against them. Complaints filed with the BBB are sorted and verified much more efficiently than the reviews you see on Google or Yelp.
Don't Forget to Look Locally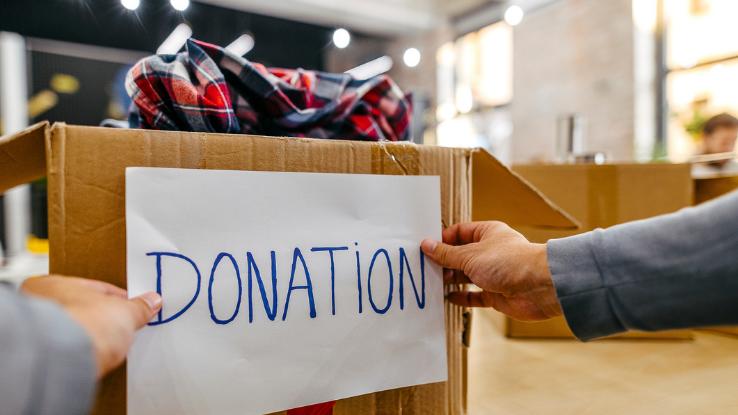 Supporting a local organization in your community is one of the best ways to make a Giving Tuesday donation. Since local charities are often smaller, you may visibly notice your donation at work in your neighborhood. The best way to find out about local organizations is through word of mouth. You may also find out about them at community centers, churches, libraries and from ads throughout town.
We advise against supporting a charity via a telemarketer. Phone calls can be great ways to spread the word, but making donations online or in-person is much safer these days. If a charity calls you, asking for the name of the charity and the caller as well as information on where your money will go are great ways to help steer the conversation. In fact, asking for more information can be a polite way of saying "no thank you."
The best reason to support a local charity as opposed to bigger ones is that your donation is truly needed. Many local charities are volunteer-only and would have to close up shop without community support. All of this to say, local organizations are some of the best reputable charities to support on Giving Tuesday.
How to Find Out More About a Charity's Values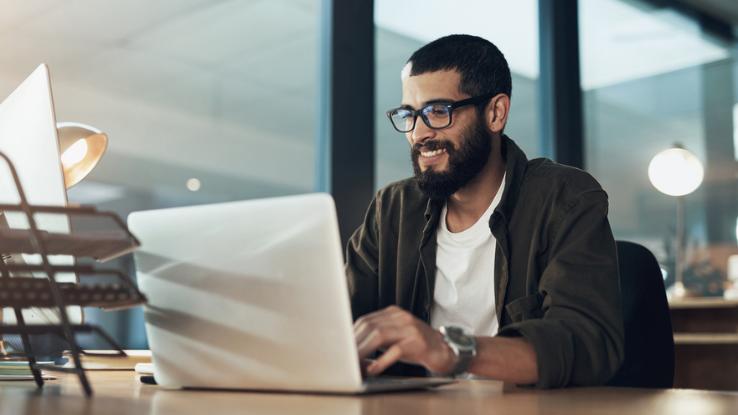 Let's put our detective hats on for a minute and think about how we can find out more about a charity's values and see if they align with yours. Research doesn't always end with a charity nav site or supporting local organizations; a little digging can be the difference between donor's remorse and money well spent.
Going to a charity's website can be helpful when looking for reputable charities. Many of them provide their mission statement and showcase their positive actions. A poorly managed page or little to no examples of how the charity spends your money can be a red flag.
You can also follow a charity's social media to get a feel for not only who they are supporting, but other causes they highlight too. This will mostly be helpful for researching bigger nonprofits, since many local charities are volunteer-only and aren't necessarily on social media. You may see that the charity follows a politician or media figure you do or don't agree with. A charity's account may like or retweet something that you don't agree with. Specific actions on social media may not be reflective of the organization as a whole, but it can give you a better understanding of a charity's cultural mindset. A charity may be reputable, but it may not align with your values.
Even looking up reputable charities in your favorite search engine or on social media can be a great way to learn more about a company's practices and reputations. You may find an article or a Twitter thread about a shelter for unhoused people that discriminates against women, charities that only support people of certain religions, anti-LGBTQIA+ political stances, and other practices that could make you feel uncomfortable lending your support.
Embrace the Giving Spirit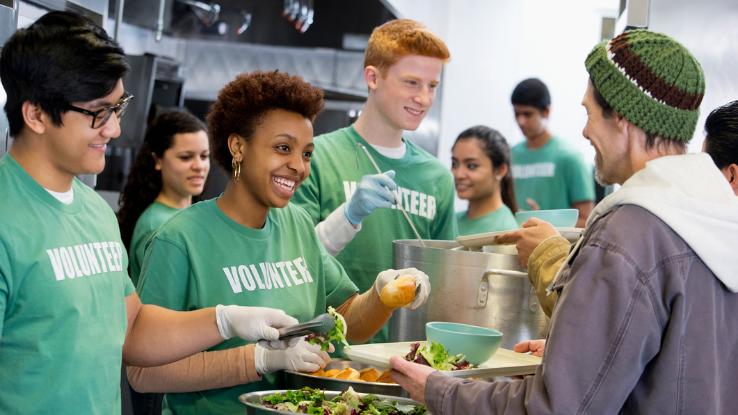 If you can't afford to give money this Giving Tuesday, perhaps you could give some time. Volunteering in your community is a great way to feel like you're making a difference, because you are! If you don't have the time to spend part of your day volunteering, there are organizations that specialize in letter-writing, allowing you to connect with folks at senior centers or incarcerated people. There are also hotlines you can volunteer with that have shorter shifts. If social activities aren't your strong suit, you can also donate gently used clothes, furniture, and nonperishable food. There are many different ways to help out.
Giving Tuesday began with the idea of giving on one particular day and treating that day like a seed. Give on one Tuesday and that might encourage someone to give every Tuesday, and many more days on top of that. Supporting charities is a great way to set an example for family and peers. It can also remind people that the world is bigger than their own personal issues. A giving spirit can lead to a more equitable world — and we are all for it.