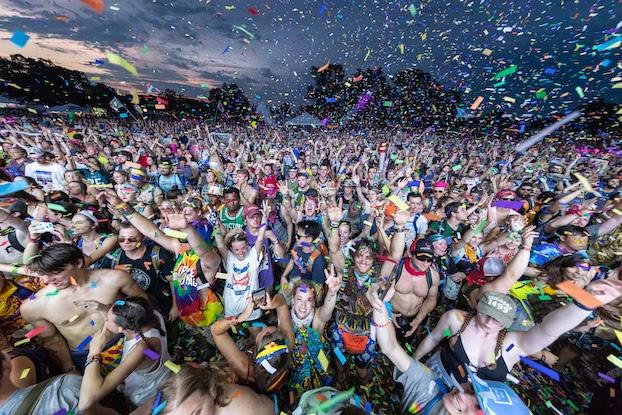 When the COVID-19 pandemic hit in March of 2020, we were all hoping for things to get back to normal sooner rather than later. Yet here we are, two long years later— we've isolated, we've masked up, we've ordered a lot of take out, we've even sanitized our groceries, all in pursuit of figuring out what it takes to live with this new virus. Music lovers took an especially hard hit as they saw their favorite festivals cancelled, sometimes two years in a row. Live-streamed events gave folks the chance to "rock out without going out" as we waited for famous music festivals to make their triumphant return.
The wait is over, and the time to snag a ticket to your favorite festival is now. We're sure that tickets will be going fast.
Editor's Note: For information on the latest pandemic-related guidelines, be sure to check the Centers for Disease Control and Prevention (CDC) and World Health Organization (WHO) websites, as well as federal, state, tribal, and local policies, so that you're following the most up-to-date requirements regarding mask-wearing and gathering in both public and private spaces.
Rolling Loud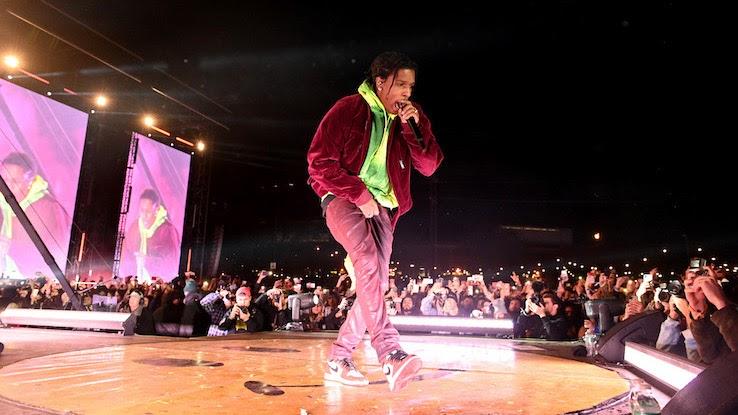 Rolling Loud is back, and it's not too late to get tickets. This July the festival is coming to Miami, and for the jet setters out there, Portugal. As "the world's largest hip-hop festival", Rolling Loud is the only event where you can see over 100+ Hip Hop acts across three stages.
For both Miami and Portugal, choose between a General Admission or a VIP ticket. The VIP ticket is the way to go if you want to avoid lines, order your drinks from a private bar…and have access to complimentary makeup touch ups throughout the weekend! Whether you're keeping it clean and polished, or sporting a dewier, slightly sweaty look, Rolling Loud is the place to be to watch Ye, Future, and Kendrick Lamar do their thing all in the same place.
Bonnaroo
This four-day festival is kicking off on June 16 in Manchester, TN. Bonnaroo's 2022 lineup includes The Chicks, Tool, Flume, Stevie Nicks, and Machine Gun Kelly — just to name a few. "Bonnaroovians" have the option to stay at a nearby hotel and keep their car parked near the festival, or for a more immersive experience, you can opt to car camp on-site starting the Tuesday before festivities begin. Camping might not sound glamorous, but organizers describe it as an "endless adventure of discovery and human connection…and a key part of the one-of-a-kind Bonnaroo experience." Opt to camp and you'll be able to walk outside your tent into a world of late night (early morning?) parties, secret shows, and memorable arts and activities at Bonnaroo's famous "plazas".
Tickets are going fast, so grab yours before they're gone.
Pitchfork
Chicago is always a pretty dreamy place to be in the summer, especially if outdoor events are your thing. And now you can add the Pitchfork Music Festival to your list of things to do in idyllic parks nestled in the bustling downtown area.
This year, July 15-17th, you can catch Spiritualized, Mitski, Lucy Dacus, The Naturals, and The Roots, just to name a few. If you're keen to only spend a day at the event, you're in luck, as Pitchfork is one of the few festivals on this list that offers single day tickets, as part of its broad effort to create a festival that is "welcoming, comfortable, reasonably priced."
Lollapalooza
If one Chicago music festival isn't enough for you, we've got you covered. Lollapalooza will take place across four days, from July 28-31st in Grant Park. Catch Metallica, Dua Lipa, Green Day, Doja Cat, Kygo, and so many more, while enjoying views of the Chicago skyline and a breeze off the shore of Lake Michigan.
Even though the lineup has already been announced, you can still play Legend of Lolla— an arcade-style video game released on March 17th with hints about the artists who will grace the stages of Lollapalooza.
Life is Beautiful
Touted as "a community development project disguised as a music festival" the Life is Beautiful festival is doing more than just bringing music to Downtown Las Vegas. They've partnered with local programs to support the arts in underserved schools, hosted "the first-ever, non-hearing -accessible live music show with Music Not Impossible," and used the pause of 2020 to co-create the virtual event Black Power Live and raise funds for BLM-affiliated organizations.
This weekend-long event, featuring Calvin Harris, Lorde, the Arctic Monkeys, Beach House, and more, kicks off on September 16th. If you're still not sure whether or not you should buy a ticket, consider that tickets sold out in literal seconds last year, so you won't want to wait. Tickets go live at 10pm on March 18th.
Summerfest
Headliners are still being announced, which means this festival is just going to keep getting better. Justin Bieber, Halsey, Rod Stewart, and Jaden are confirmed as a few of this year's Summerfest headliners, with the festival planned to run across three consecutive weekends starting June 23rd in Downtown Milwaukee. Gabby Barrett, Abby Roberts, and Thomas Rhett are just a few other artists set to take the stage.
While these are only a select handful of the festivals that have officially made public their dates and lineups, there are still a few others that are patiently waiting for more information surrounding COVID-19 and safety protocols before they finalize their schedules or cancelations. Keep checking in on festival information to stay up-to-date with any changes — before you know it we might be together again enjoying the universal language of music.