With summer officially underway, people are getting ready to spend more time outdoors soaking in the sun. The cool wind and bonfires alone are perfectly good reasons to rush down to your local beach and decompress, but it's also a great place to pick up your favorite book and enjoy some outdoor reading.
Whether you're a fan of cozying up on your favorite park bench during a lunch break or sunbathing with a beach read, reading is a wonderful way to cut down on screen time while staying entertained. The only problem? There are so many books to choose from. Even focusing on new releases hardly narrows the scope. So to help you out, we've rounded up a list of some of the most insightful and compelling bestsellers to consider diving into this summer.
It Ends With Us by Colleen Hoover
To varying degrees of success, many of us have faced the dilemma of balancing our professional life. For some of us, the balancing act has been successful and for others — not so much.
In Colleen Hoover's NY Times bestseller It Ends With Us, workaholic protagonist Lily faces the same dilemma of balancing her work life with her love life. While running her own business, she runs into an impossibly handsome neurosurgeon named Ryle and falls head over heels for him. They eventually fall for each other until Atlas; Lily's ex and first love, suddenly reenters her life. Now juggling her business, relationship with Ryle, and old feelings for Atlas, Lily must decide for herself what's worth keeping and what's worth ending.
Comedy Comedy Comedy Drama by Bob Odenkirk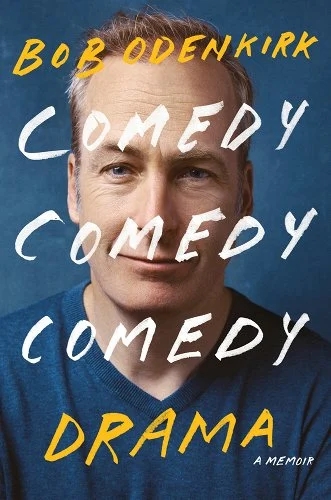 For many fans, Saul Goodman of AMC's Breaking Bad and Better Call Saul is one of the best characters in both shows as well as in television in general. His quick wit, determination to get what he wants, and unwavering faith in himself are all characteristics that many fans admire. This character wouldn't have the pop culture impact that he has if not for Bob Odenkirk; Goodman's actor, and his brilliant performance.
New York Times bestseller Comedy Comedy Comedy Drama is a memoir by the Breaking Bad/Better Call Saul alum and in it, he expertly details his rags to riches story. From humble beginnings performing stand-up in hole-in-the-wall clubs in Detroit to working his way to starring in Emmy winning shows and critically acclaimed movies, Odenkirk's story is bound to motivate and inspire anyone who picks it up.
Why Not You? by Ciara and Russell Wilson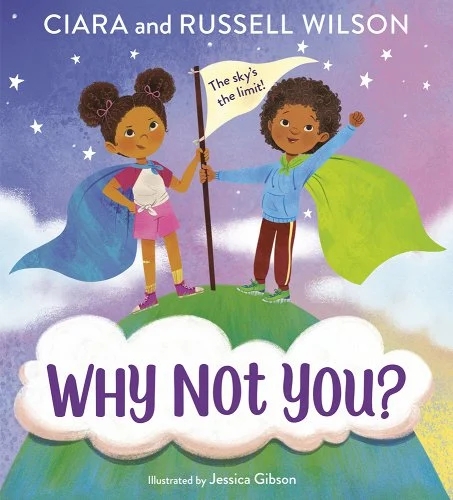 Grammy-Award winning pop singer Ciara and Super bowl champion quarterback Russel Wilson are no doubt two very busy people. Going on tour, running drills from dusk till dawn, etc. time is no doubt of the essence for them. But what if we told you they both sat down and wrote a children's picture book?
Why Not You? is a children's picture book authored by the power couple that's designed to motivate and inspire children to be the best version of themselves. Moreover, the book also encourages children to apply themselves, have fun, and never give up on their dreams.
No One Is Talking About This by Patricia Lockwood
A dreamy new novel from Patricia Lockwood, No One Is Talking About This is inventive and generative — as well as an insightful look at the impact the internet has on us all. The book follows a woman who, notorious for her social media postings, begins to tour the world to interact with her fans. But as she feels her conscious altering through what she calls "the portal," her life is thrown even more off-kilter by surprising news from her mother.
Needless to say, her reality begins to shift entirely. And, as a result, our protagonist must cope with fresh grief, a newfound sense of compassion, and an ever-twisting grip on her identity. Witty and empathetic, Lockwood's NY Times bestseller is one of the greatest works to take on the all-too-complicated impacts of digital media on one's self to date.
Aftershocks by Nadia Owusu
This stunning bestselling memoir from Nadia Owusu is a testament to the strength of the human spirit. And, although it deftly depicts the ways that trauma shapes one's experience, the memoir also shows that trauma need not define one's life.
Here, Owusu tells the story of her youth, one marked by an absent mother and a dad who kept her moving from place to place. As she aged, she grew used to her nomadic lifestyle and developed a deeper connection to her caring father. However, after Owusu's dad passes away when she's just 13, the writer must learn to navigate life as a young woman in the alienating rush of New York. Equal parts heavy and hopeful, Aftershocks explores race, identity, and familial relationships, and illustrates what it takes to survive in the wake of losing those who you depend on most.
Klara and the Sun by Kazuo Ishiguro
This touching novel, from the bestselling author of Never Let Me Go and The Remains of the Day, explores love, connection, and humanity through the eyes of a machine. Intrigued? You should be.
Klara and the Sun follows the titular Klara, an Artificial Friend who is eager to be adopted by a passing customer. The observant A.I. reflects on the passersby around them with longing and curiosity, thus confronting the boundaries of techno-compassion, all through Ishiguro's signature enchanting prose. Klara and the Sun is an essential read for sci-fi lovers and for those who grapple with their own questions surrounding existence and purpose.
The Prophets by Robert Jones Jr.
This intense yet lyrical novel is a stunning debut for author Robert Jones Jr., the curator of the social media community Son of Baldwin. Set on a plantation in the Antebellum South, The Prophets tells the story of Samuel and Isaiah, two enslaved men who fall in love and find intimacy in a place void of compassion.
When another man threatens to blow up their secret connection, the future of their bond — and their community — hangs in the balance. The Prophets captures the pain and trauma of enslavement, while also showing the immense power of radical love. This breakout book, which The New York Times noted was the "Black queer love story [Jones Jr. himself] longed to read," certainly won't be the last bestseller from this must-read author.
The Four Winds by Kristin Hannah
From the NY Times bestselling author of Firefly Lane, which was recently adapted into a series by Netflix, comes The Four Winds, a gripping tale that depicts one woman's survival during the tumultuous Texas Dust Bowl.
The novel follows Elsa Wolcott as she fights to keep her family alive through the perilous and conflict-ridden years of the mid-1930s in one of the driest, poorest regions in the country. The Four Winds brings human faces to the devastation of the Great Depression, all while depicting the weight of sacrifice as well as the necessity of both hope and resilience.
Concrete Rose by Angie Thomas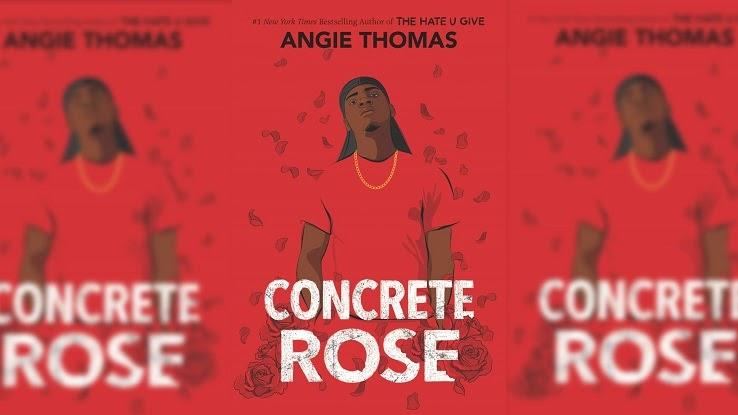 NY Times bestselling author of The Hate U Give, Angie Thomas' latest novel, Concrete Rose, follows the story of 17-year-old Maverick Carter (later, the father of Starr in The Hate U Give) as he navigates balancing school work with supporting his family.
Committed to raising his child, Maverick works to break his complicated ties with the King Lords gang, all while exploring the newness of fatherhood and all that comes with it. Concrete Rose gives space to the full experience of Black boyhood, and underscores the unshakeable strength that it takes to set your own course when the odds are stacked against you.
My Year Abroad by Chang-Rae Lee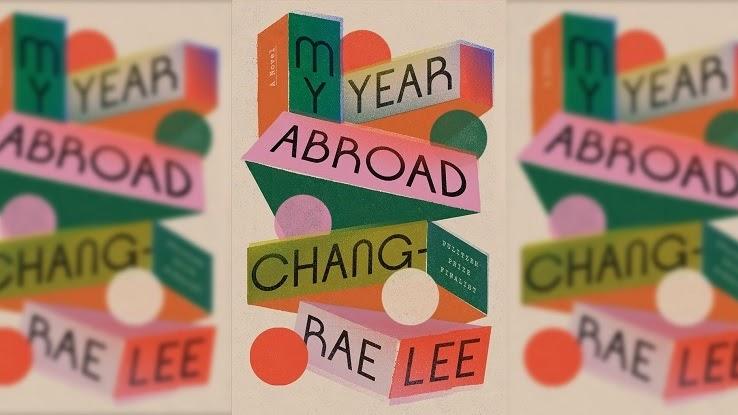 From award-winning author Chang-Rae Lee comes a fresh new novel that's as intriguing in its narrative as it is in style. My Year Abroad glimpses into the life of a listless American college student named Tiller and a Chinese American entrepreneur named Pong Lou as they embark on a whirlwind trip through Asia.
The transformation of Tiller from an unmotivated student into a talented and insightful young man is what gives this book its wings, as well as its deep and thoughtful exploration of topics such as the American identity, stereotypes, mental wellbeing, and more. The shifting course of the novel's plot will keep you on your toes, and, without a doubt, what you glean from My Year Abroad will linger long past the bestseller's conclusion.
Whereabouts by Jhumpa Lahiri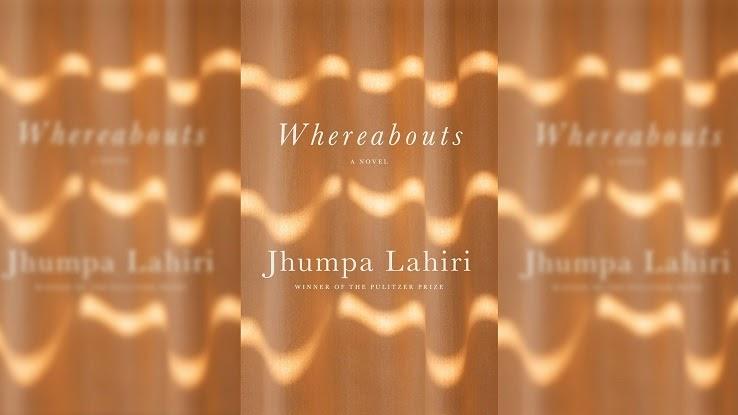 Whereabouts is the first book from bestselling author Jhumpa Lahiri in nearly a decade — and, without a doubt, the highly-anticipated novel is a stellar return for this celebrated author of Interpreter of Maladies.
The story here is told from the point of view of an unnamed woman as she interacts with strangers, family, and friends, attempting to fight the sense of dislocation that seems to follow her everywhere. Filled with insight and charm, this immersive book is visually striking and emotionally intimate. And, in true Lahiri fashion, the novel expertly showcases the power of the small yet transformative connections that are made in one's day-to-day life.