For fantasy fans, it's been disheartening and disappointing to see J.K. Rowling's recent lack of respect for the trans community. For an author who introduced kids to and explored major themes about the importance of people speaking up against intolerance, it's been heartbreaking to see her defend radical, toxic beliefs that dehumanize trans people.
Seeing Rowling's transphobic tweets and comments laid bare, you may feel the need to set aside the Harry Potter series for now. If so, perhaps you're looking for something just as engaging to replace these books with. These great series that are inclusive and diverse, welcoming characters of all orientations, genders and races. You don't need to cancel Harry forever, but these books might help you feel a little more welcome and accepted after Rowling's actions. 
"Children of Blood and Bone" by Tomi Adeyemi
Children of Blood and Bone is a 2018 book by Nigerian-American novelist Tomi Adeyemi. This is the first book in a planned trilogy, which follows heroine Zélie Adebola as she brings back magic to the kingdom of Orïsha after its magic users were purged.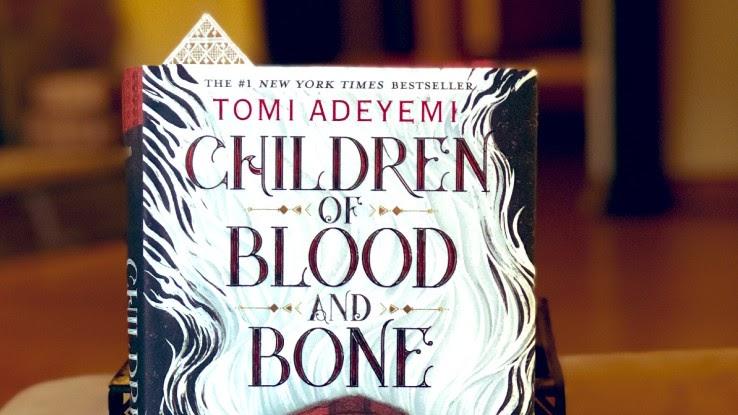 This work of fiction was inspired by novels like Harry Potter and An Ember in the Ashes but does a magnificent job of exposing readers to other cultures by blending in West African mythologies and the Yoruba language and culture. These elements converge to create Children of Blood and Bone's world — one that's unique yet strikingly similar to our own, considering that another major motivation for Adeyemi was the hopelessness the author felt about police brutality directed against Black Americans.
Writing the book took over 18 months and 45 drafts, but the end result has been a brilliant coming-of-age story that's received high praise across many platforms. The New York Times has included the novel on its best-seller book list for young adults. The book has received mostly positive reviews, with critics digging deep into its examination of racism, oppression and slavery, noting how the Kosadan and Maji serve as the stand-ins for real-world groups. As Vann R. Newkirk II of The Atlantic explains, "That Children of Blood and Bone may prod readers to see a whole genre with new eyes could hardly be a more timely development."
"Nemesis Trilogy by April Daniels 
For trans excellence, look no further than the "Nemesis" trilogy by April Daniels. The first in the series, Dreadnought, is about a girl named Danny. After receiving superpowers from her idol, Dreadnought, her body changes into the feminine body she always pictured herself in. Of the supervillains she faces, the most noteworthy is a witch that is also a TERF (trans-exclusionary radical feminist), so the book could be read as an allegorical narrative reflectingJ.K. Rowling's transphobic beliefs in our own world.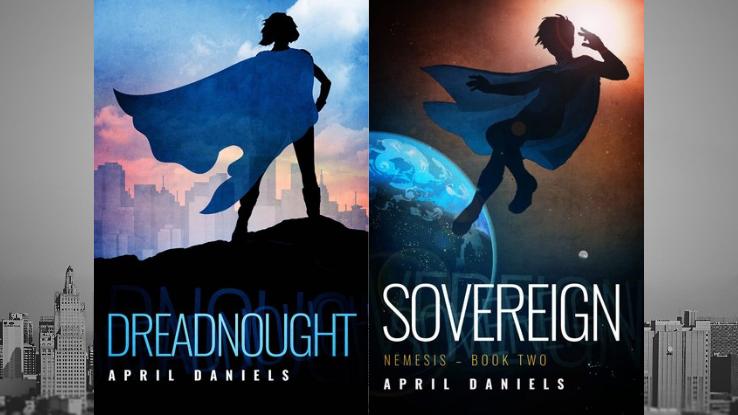 The second book in the series, Sovereign, is about a gender-queer superhero. Kinetiq grapples with the mental health implications of being a superhero. In real life, they go through familial abuse and emancipates themself from family. The book has been optioned for film by Makin' It Up Productions, Wayne Brady's production company. Not only are these books a great alternative to Harry Potter, but they will make great alternatives to Marvel and DC films after these books are adapted for your screen. 
"Dark Star" Trilogy by Marlon James
Another newer fantasy series comes from Jamaican writer Marlon James: the Dark Star trilogy. The epic fantasy includes the titles Black Leopard, Red Wolf; Moon Witch, Night Devil; and The Boy and the Dark Star. The tales follow three characters — the Tracker, the Moon Witch and the Boy — as the three mercenaries make their way through a dark fantasy world and await their impending torture and trial in the dungeon of a dying king.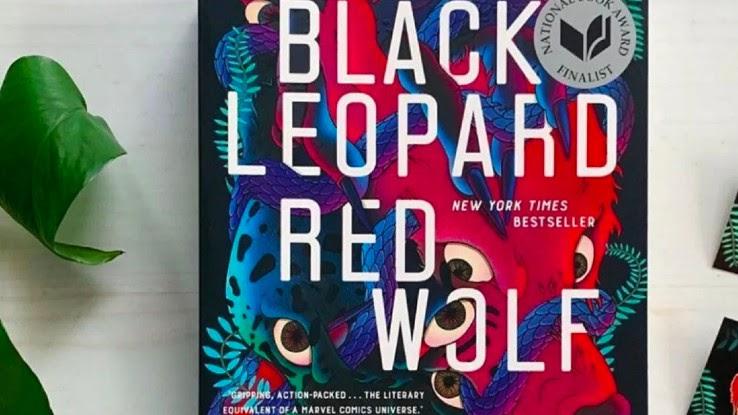 The first book was released in 2019, and the two remaining planned novels are forthcoming. The story draws from African history and mythology and explores political tensions rising between two warring states, various tribes and city-states, exploring truths, ambition, the limits of power, duty and honor in the process. The first offering in the lineup was influenced by many favorite epics, including The Lord of the Rings and the now-classic Game of Thrones.
More good news? Michael B. Jordan purchased the film rights to Black Leopard, Red Wolf before the book hit shelves, so fans can expect some exciting on-screen treatment.
"Inheritance" Trilogy and the "Broken Earth" Trilogy by N.K. Jemisin
N.K. Jemisin debuted her first novel, part of the Inheritance trilogy, in 2010, which elevated her to the position of one of the most prominent Black sci-fi/fantasy authors in the United States. And her novel The Fifth Season, which is part of her Broken Earth series, won the Hugo Award for Best Novel, making her the first Black writer to earn this title in that category.
The Inheritance trilogy follows a cast of mortals and gods as they navigate politics, class warfare and slavery under the umbrella of twisted power dynamics, and the Broken Earth trilogy follows three connected women in a magical society in which man's monstrous actions outweigh the horrors of the natural disasters that plague their world.
Jemisin is not afraid to double down on her characters and their identities. When a review in The Guardian misgendered one of her characters, Jemison took to Twitter to hold the publication accountable. The mistake was eventually corrected on May 17th, 2020. Rather than scare people off from her work like J.K. Rowling has, Jemisin wants queer, trans, and nonbinary readers to feel welcome turning her pages. 
The "Tensorate" Series by Neon Yang
Imagine a world where every new child is nonbinary. A world without gender seems like more than enough for a story's premise, but for Neon Yang, that's just the beginning. Monks, magic, and prophecies converge in this series of four novellas. As the characters come of age, they eventually get to confirm their own genders and have to make the tough decision of whether or not to stay where they are or join the Rebellion. 
These novellas are ideal for those who struggle with sci-fi or fantasy books that can often be hundreds and sometimes thousands of pages long (especially if you total up the number of pages in a series).
You might be a bit confused seeing the author's name listed as Neon in this article, but JL on the books. Neon is their preferred name, chosen after the release of their first book. This happens as people develop their identities over time. As queer and trans people become more visible, expect things like name changes to become part of the norm. Yang's debut novel, The Gensisis of Misery, is expected to be released in 2022. 
"The Star-Touched Queen" Series by Roshani Chokshi
Are you looking for something a bit less violent than the brilliant Black Leopard, Red Wolf? This series by Roshani Chokshi is a winner. The beautiful writing in The Star-Touched Queen books is lyrical and lush, bringing the characters and events to life in a vivid and mesmerizing way. This YA romantic fantasy plunges you into a captivating retelling of the story of Hades and Persephone with a deep Indian-mythology twist.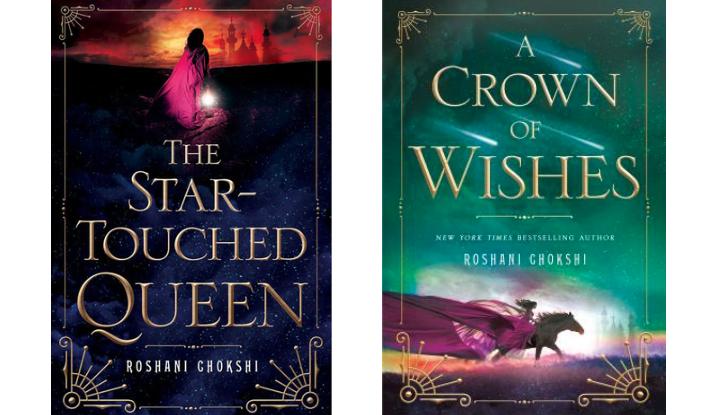 The first book follows Maya, a 17-year-old girl cursed to marry into doom and destruction. Her path crosses that of an otherworldly man who introduces her to a kingdom that holds the key to her past and future. Needless to say, Maya's epic journey is fascinating and makes for an enlightening, page-turning read.
"Sawkill Girls" by Claire Legrand
Claire Legrand writes for adults, middle school readers, and anyone who enjoys YA. Legrand has written more than five standalone novels, the Winterspell trilogy and the Empirium trilogy. Her 2018 novel, Sawkill Girls, made waves when readers saw that not only were there young queer characters engaging each other the same way young hetero characters do — there was also an asexual character that still got to experience love and relationships.  
The book, which brings fantasy elements to a horror story, centers around Maron, Zoey, and Val as they try to figure out why young women their age keep disappearing from the town of Sawkill. After some research, Zoey learns that young women have been disappearing from Sawkill for a long time. To prevent further atrocities, these three women must confront an evil that takes many different forms. 
"Pet" by Akwaeke Emezi 
Pet takes place in a world that is totally normal. Or, is it? Jam grew up being told by adults that monsters did not exist and were no longer a problem. When a drop of Jam's blood causes Pet, a horned creature, to emerge from a painting that Jam's mother had made, Jam quickly learns that the world is not what she was told. If you've ever had the world turned upside down on you, just like it did with Harry, you may love this one. 
An emerging talent, Akwaeke Emezi is an Igbo and Tamil writer from Nigeria. She is also the author of Freshwater (2018), The Death of Vivek Oji (2020) and Dear Senthuran (forthcoming 2021).  
"Cemetery Boys" by Aiden Thomas
Picture this: your family has trouble accepting your gender identity. They go as far as calling you a "brujo," a warlock. Discouraged but motivated, you set out to prove yourself by summoning the ghost of your murdered cousin. As you set out to prove yourself, you realize you summoned the wrong ghost.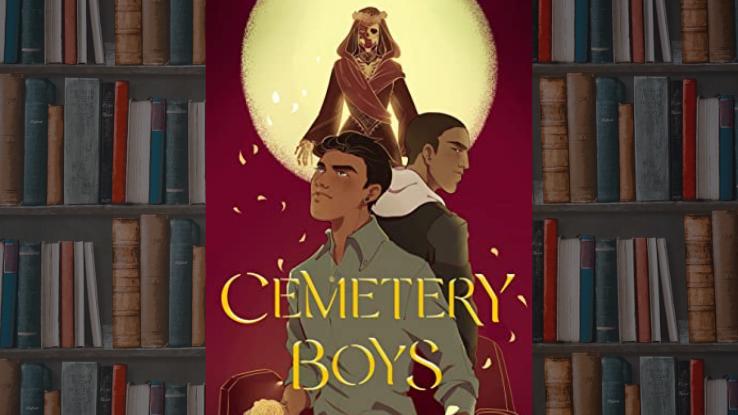 This is how NYT Bestseller, Cemetery Boys kicks off. Main character, Yadriel, summons Julian, who is a bit of a bad boy and refuses to go to the afterlife without the answers he seeks. Things get even more complicated when Yadriel doesn't want Julian to leave.
Aiden Thomas is an Oakland native and identifies as queer, trans, and Latinx. Cemetery Boys, Thomas's debut novel, was released during fall of 2020. Spooky yet heartfelt, Cemetery Boys can fill the wizard-sized hole that might be in your heart. The book's release made Thomas the first trans man to debut on the Young Adult Hardcover section of the NYT Bestseller list.