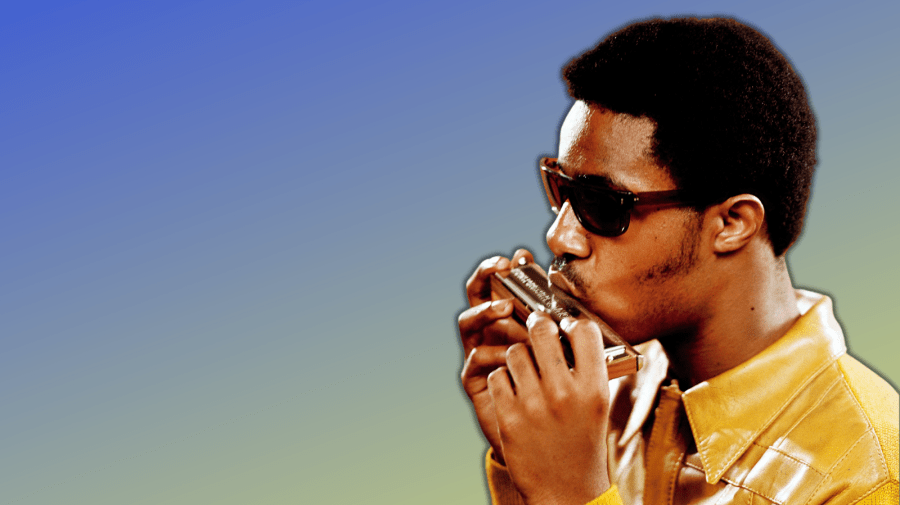 Whether he's musing about a Journey Through the Secret Life of Plants (1979) or sharing his Innervisions (1973), Stevie Wonder — with his expansive imagination and musical experimentation — has moved bodies and minds for decades. This year, his (arguably) most influential album, Songs in the Key of Life, turns 46. 
Considered a groundbreaking project at the time, the album, which is from Wonder's "classical period", is still regarded as a masterpiece decades later. In honor of the occasion, and the musician's enduring influence and legacy, let's take a moment to celebrate the incredible contributions of Stevie Wonder.
"Good Morn' or Evening, Friends": The Start of a Sensational Career
Stevie Wonder began life as Stevland Hardaway Judkins in Saginaw, Michigan. He came into the world earlier than expected; complications from his first few months of life resulted in his blindness. As he continued his education at Fitzgerald Elementary School and Michigan School for the Blind, he also developed as an artist.
At a young age, Stevie Wonder explored music in the choir stand at Whitestone Baptist Church. It's widely rumored that after young Stevland was caught singing rock 'n' roll music, he was asked to leave the choir. But, if true, even that didn't stifle his interest in music. He continued to blossom, eventually catching the eye of someone connected to the powerful label Motown Records.
By the time young Stevie was nine, he stood out as a gifted musician. After being "discovered" by Ronnie White of the Miracles, the undeniably talented young man was signed to Motown before he was even a teenager. Soon after, he was dubbed "Little Stevie Wonder" by Berry Gordy, Jr.
By the age of 13, "Little Stevie Wonder" had a number one hit on the Billboard charts. Of course, it wasn't a one-and-done situation — it was just the beginning of his incredible career. Although working with legendary musicians like Smokey Robinson certainly helped him grow as an artist, Wonder also penned his own showstoppers, like "Uptight (Everything's Alright)".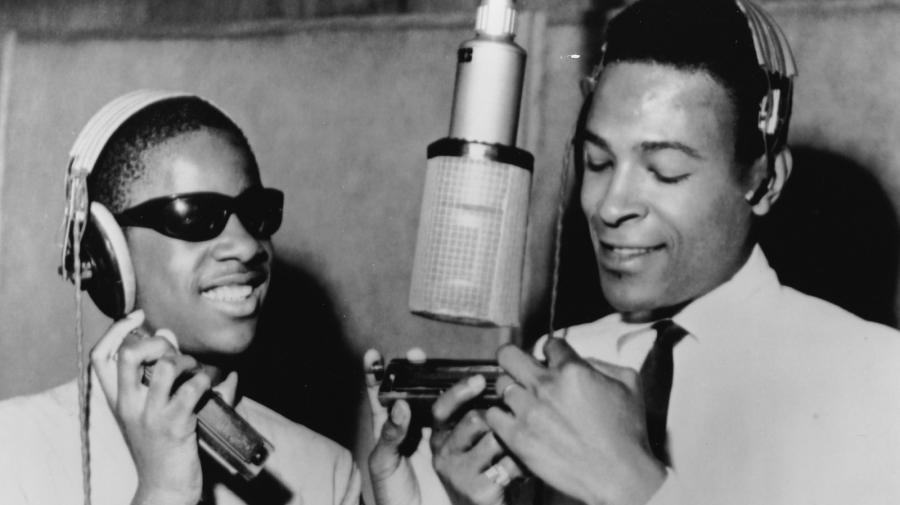 As he approached his 21st birthday, Stevie Wonder was no longer the child prodigy but a man with a strong sense of fairness and a keen understanding of his worth. In fact, he made a decision that changed the music industry: he let his contract with Motown expire. Although he considered retiring from music and moving to Ghana, Wonder negotiated a new contract — one that gave him more creative control, money and influence than any other popular artist who was signed to a major label. And he did it with Motown.
When he announced the deal, Wonder made it clear that his relationship with Motown was as carefully crafted and important as the deal itself. "Motown represents hopes and opportunity for new as well as established Black performers and producers. If it were not for Motown, any of us just wouldn't have had the shot we've had at success and fulfillment," Wonder said, making his respect for the label clear. "It is vital that people in our business — particularly the Black creative community, including artists, writers and producers — make sure that Motown stays emotionally stable, spiritually strong and economically healthy."
Since then, Stevie Wonder experienced decades of success. He's won 25 Grammys, been inducted into prestigious musical institutions like the Songwriters Hall of Fame and received a true multitude of other honors. He's inspired generations of artists, from legends like Prince and Whitney Houston, to contemporary artists like Janelle Monáe, Frank Ocean and Lizzo. And Stevie Wonder's so-called "classic period", which spanned from about 1972 to 1976, culminated in the far-reaching and revolutionary Songs in the Key of Life.
Looking Back on Stevie Wonder's Songs in the Key of Life
A few years after a serious car accident left Stevie Wonder badly injured, he delivered an album that reflected his new lease on life. In September of 1976, Wonder shared an album that blended genres — jazz, gospel, funk, soul and pop. By incorporating brand-new sounds, thanks in part to emerging technology, he also captured ideas important to the moment, giving a voice to the social unrest that was sweeping the nation.
The sound was unique and the subject matter ranged from vulnerable celebrations of life like "Isn't She Lovely" to jazzy masterpieces like "Sir Duke".
Pitchfork praised Songs in the Key of Life, noting that, "Musically, politically, culturally, it was the fulfillment of everything that Motown and the '60s soul revolution had promised." Stevie Wonder's musical knowledge, life experience and political perspectives up until that point were all contained in this one work of art.
The process of creating the album reflected the magnitude of the project. Songs in the Key of Life, which was originally titled Let's See Life the Way It Is, took two years to create. The schedule was on "Stevie time" — and that included long (and sometimes odd) hours. At the end of the process, over 100 musicians had a hand in the album, including a choir.
The Incredible Legacy of Stevie Wonder
When asked about his genius by The Guardian in 2012, Stevie Wonder simply said it's the, "God in me". As a respected songwriter with a decades-long career, he sees himself as a vessel for positive change. And Wonder's track record in social activism falls in line with that worldview. An outspoken supporter of ending apartheid in South Africa, Wonder has used his platform to amplify a range of humanitarian causes.
Additionally, Stevie Wonder has been recognized by the U.S. President's Committee on Employment of People with Disabilities, the Children's Diabetes Foundation and Junior Blind of America for his contributions and support. He's also created the Wonder Vision Awards Program. Over the years, Wonder has lent his voice and songwriting abilities to fundraising campaigns and other humanitarian efforts, too.
In 1983, Stevie Wonder was a driving force behind the campaign to have Dr. Martin Luther King, Jr.'s birthday recognized as a federal holiday. He also served as a United Nations (UN) Messenger of Peace in 2009. Needless to say, his contributions to society at large are numerous, extending even beyond music. 
A father of nine, Wonder is now 72 years old, but he hasn't stopped speaking out, advocating for gun control legislation, stopping voter suppression and ending police brutality. Even though his last studio album, A Time to Love, was released in 2005 — nearly 20 years ago — his influence is ever-present in the landscape of current popular music.
And that's not just because he released music on his new record label, So What The Fuss Music, in 2020. It's because Stevie Wonder keeps us talking — and listening.