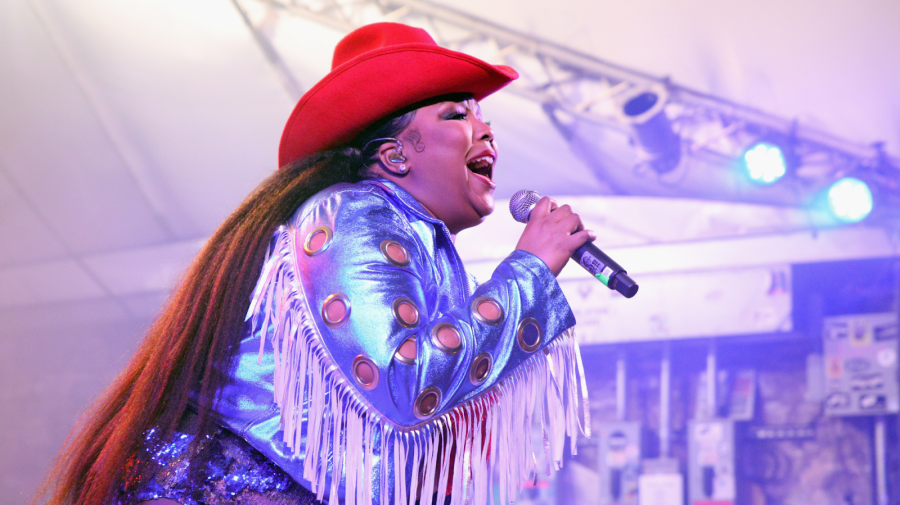 Ticketmaster regularly draws ire from fans of live entertainment. In January 2022, Ticketmaster and Live Nation — which controversially merged in 2010 — were sued for "predatory and exclusionary conduct," and it isn't for the first time. Now, the ticket-selling giant has added a new strategy to the mix: Ticketmaster dynamic pricing — and it isn't sitting well with customers.
So, why the change? Ticketmaster is claiming that the approach is designed to keep ticket costs reasonable, particularly when it comes to the role of bots and opportunists looking to make money off of desperate fans. But the move is pushing the base cost of concert tickets way up.
If this fact is causing you to doubt Ticketmaster's allegedly buyer-centric strategy, you aren't alone. Here, we'll take a closer look at Ticketmaster dynamic pricing, from how it works to the impact it's having on the industry.
What Is Dynamic Pricing?
In the simplest sense, dynamic pricing — also called market pricing — involves cost shifts that are triggered by changes in demand. When demand for a product or service increases, the price goes up. When demand diminishes, prices fall. Straightforward supply-and-demand, right?
Most people are at least generally familiar with dynamic pricing because it's an approach used across many industries. One classic example is "surge pricing", which you might've experienced while using a rideshare app. If there are more folks requesting Ubers than there are drivers on the road, you'll see your ride cost surge higher than normal. Similarly, airline tickets and hotel reservations have long been subject to dynamic pricing, with prices fluctuating based on customers' interest and booking levels.
With many dynamic pricing strategies, prices change relatively quickly. Once the ticket sellers realize that the demand for a service is rising or falling, they make adjustments based on a predefined price formula.
However, some sellers — as is the case with Disney Parks tickets — rely on historical data for formulating that initial base price. The Walt Disney Company, for example, knows when visitor numbers tend to rise and fall, allowing the company to preemptively adjust prices based on their anticipated demand fluctuations. Even so, that doesn't mean other mechanisms aren't at play. Needless to say, it's hard to predict ticket prices when they're designed to fluctuate so much based on demand.
How Does Ticketmaster Dynamic Pricing Work?
Ticketmaster uses a quick-response dynamic pricing model. In short, the company collects data from website users to determine demand levels for specific concerts and artists. Then, Ticketmaster's system adjusts the pricing automatically, likely in accordance with a percentage-increase formula that Ticketmaster designs in advance of listing a particular tour or date.
Beyond these basics, Ticketmaster isn't overly upfront about its dynamic pricing mechanisms. Instead, the ticket-selling platform — in its ticket pricing help section — simply states that, "In some instances, events on our platform may have tickets that are 'market-priced,' so ticket and fee prices may adjust over time based on demand. This is similar to how airline tickets and hotel rooms are sold and is commonly referred to as 'Dynamic Pricing.'"
However, the dynamic price markups aren't as nominal as the vague description may suggest. Instead, five-fold price increases aren't uncommon, causing a ticket that's originally priced at $200 to hit $1,000 or more.
When Did Ticketmaster Start Using Dynamic Pricing?
While many concert goers are just now noticing the massive price increases created by this Ticketmaster dynamic pricing, it isn't all that new a methodology. In fact, Ticketmaster began using the strategy several years ago, with some of the earliest reports of Ticketmaster's intentions emerging in 2011.
The reported goal, even then, was to eliminate predatory ticket reselling. When ticket prices are fixed, those who aim to resell for profit could scoop up large quantities of tickets, forcing a scarcity situation. Then, these same buyers could list their tickets on the secondary market, setting prices based on what fans with no other option would ultimately pay.
Experts in the field feel that the Ticketmaster dynamic pricing program reached maturity around 2018. However, it largely went unnoticed because artists could opt out of using it. That made it a rarer event at the time, as it wasn't viewed as a necessary part of bringing in reasonable profits from ticket sales.
However, the COVID-19 pandemic changed the state of live events as a whole — and that has come to include ticket prices, too. By and large, 2020 was a near-complete loss when it came to live events, like concerts and sporting events. As soon as large-scale gatherings became possible again, dynamic pricing became a way to potentially recoup those significant losses from 2020. And with many customers feeling eager to return to in-person experiences, those higher prices weren't too tough a sell — at least initially.
How Dynamic Pricing Is Impacting the Industry
Other Ticket-Selling Platforms
Overall, the Ticketmaster dynamic pricing model has little impact on the ticket-selling market — mainly because Ticketmaster has managed to secure a near-monopoly. It's an exclusive seller for a slew of major venues, so getting tickets for certain concerts elsewhere, barring resellers, just isn't an option.
However, it could push music lovers to alternative platforms when those options are available. In those cases, the Ticketmaster dynamic pricing method could have some impacts; other ticket vendors can either use original price points as a differentiator, or increase their prices, simply because the opportunity to do so (and still make a sale) exists.
But there's no doubt that the Ticketmaster dynamic pricing strategy will have a significant impact on secondary markets, including leading ticket resellers. Mainly, those platforms (and sellers) have to ensure that legitimate resellers have the ability to recoup what they've spent. Additionally, these platforms may have to adjust fee structures or administrative approaches, depending on how the price changes impact their business model.
Customers and Concertgoers
With dynamic pricing, purchasing large quantities of tickets drives prices upward. That can make buying tickets specifically for resale — and, ultimately, a future profit — impractical. Put simply, the profit margins just wouldn't be there. As a result, prices would theoretically stay more reasonable.
However, the reality is that customers are paying the price. When demand is high — think Harry Styles going on tour, or something like that — the prices skyrocket. At times, those surging prices may reach or exceed five times the original cost. If you want particular seats or a VIP experience, you'll have little choice but to pay through the nose.
If you can't afford those prices, you'll get stuck waiting. Either you'll eventually luck out and secure a seat at a later date for a decent price — something that may not be possible if a venue sells out for a particular date — or you'll have to turn to resellers and hope they aren't predatory.
Have you tried snatching up tickets for an upcoming tour only to feel frustrated? You certainly aren't alone in loathing the Ticketmaster dynamic pricing approach. Of course, while many of us are complaining about the price hikes, we're still buying the tickets. In the end, if the market tolerates dynamic pricing, Ticketmaster has no incentive to change its policy.