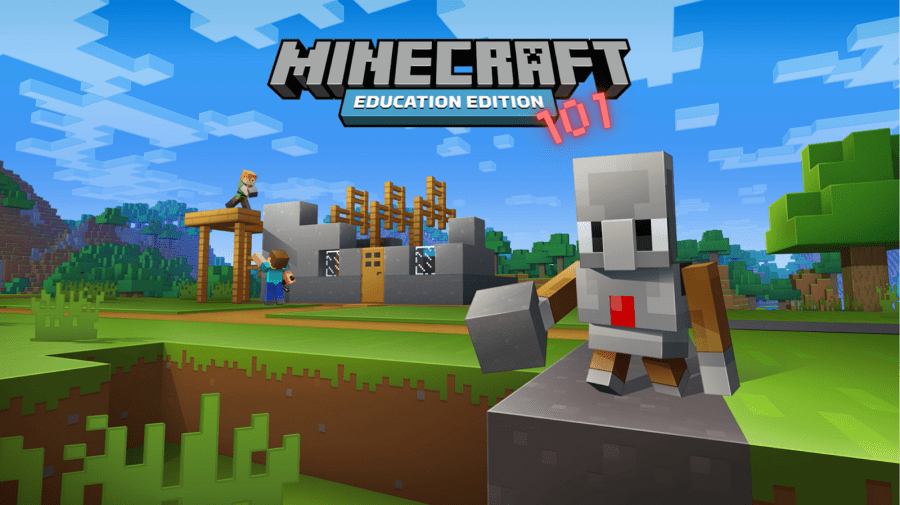 Minecraft allows players to build their own worlds — all out of blocks. Think of it like LEGO, but in video game form. Released in 2009, Minecraft remains largely unchanged from that version that debuted over a decade ago. Even more remarkable? It's lasting popularity, especially among kids. All of this led the makers of Minecraft to realize the game's hidden potential as a practical tool for in-classroom learning. And that brings us to Minecraft: Education Edition.
What Makes Minecraft: Education Edition Different?
Minecraft: Education Edition takes the basic premise of the original Minecraft but retools it a bit, making the game more practical for a classroom environment. While the original Minecraft allows users to build a world that other players can interact with, Minecraft: Education Edition lets students access a world — or level — that their teacher creates.
Although items are important in all iterations of the game, Minecraft: Education Edition features exclusive in-game items. One such item is a chalkboard, which teachers can use to provide notes and other information about the students' objectives. And, finally, the other major difference worth noting is that Minecraft: Education Edition features pre-programmed lesson plans, making the process of learning even easier.
What Can Minecraft: Education Edition Teach?
Although it may sound obvious, Minecraft: Education Edition teaches students how to use a computer. However, that's just the tip of the iceberg. Minecraft is also great for teaching coding; the basic codes students assemble interact with other elements in the game, giving them more incentive to learn the skill.
Theoretically, the game can be used to teach any subject, either as the main lesson plan or as supplemental material. Unlike other educational games from the '90s and early 2000s, Minecraft: Education Edition is more of a tool than a purpose-built lesson. Teachers and educators are able to tweak the game as they see fit or even create something useful that comes to mind.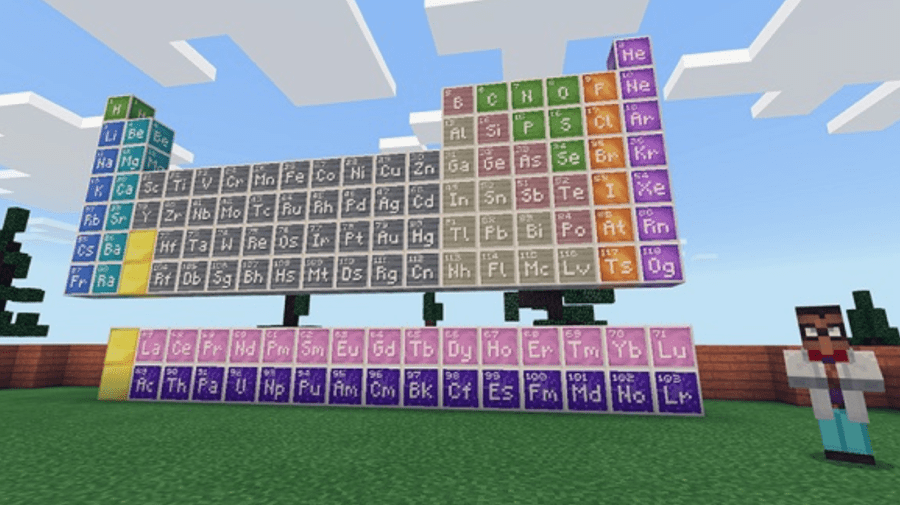 Most importantly, Minecraft: Education Edition teaches students by connecting with their interests and then layering in those educational elements. The built-in lessons provide clear objectives for the students; teachers can even create their own tasks for students to complete.
All of this said, Minecraft helps players build problem-solving skills — they're given a puzzle and, using the course materials, must solve it — as well as social skills, thanks to the game's collaborative elements.
How to Get Started Using Minecraft
Minecraft: Education Edition is relatively easy at the start, but it can be as complex as you're willing to make it given time. As a teacher, you can modify the game to your liking, much as you would a regular lesson plan.
One potential roadblock? Minecraft: Education Edition isn't a free-to-play game. That means, as an educator, you'll have to secure some funding to purchase the game. There is a cost-free workaround, though. Schools that subscribe to Microsoft Office 365 may already have access to Minecraft: Education Edition since Microsoft owns the property.
If you don't have access via Office 365, there are some paid options. If you work at a qualifying school and are using the game in the classroom, the cost breaks down to $5.00 per user, but if you're hoping to use Minecraft as part of a club or non-school activity, it would cost $12 per user.
Is Minecraft an Effective Teaching Tool?
While there have been a number of studies on various technology-based educational tools, there's little in the way of academic research. That said, convincing administrators of the game's effectiveness can be a challenge without the hard data to back up these more anecdotal experiences.
Nonetheless, it's important to remember that Minecraft: Education Edition is a tool; it's not necessarily a substitute for traditional learning and lesson plans. Instead, think of it as a way to convey more complex topics to students in a visual, more approachable manner.
Is Minecraft Safe for Educational Use?
So, is Minecraft safe for educational use? Any time a computer is connected to the internet, there are some risks. However, Minecraft: Education Edition is a bit different from other platforms; it's installed on a computer and students join a "class" that their teacher creates. That said, the students don't use a web or browser-based version.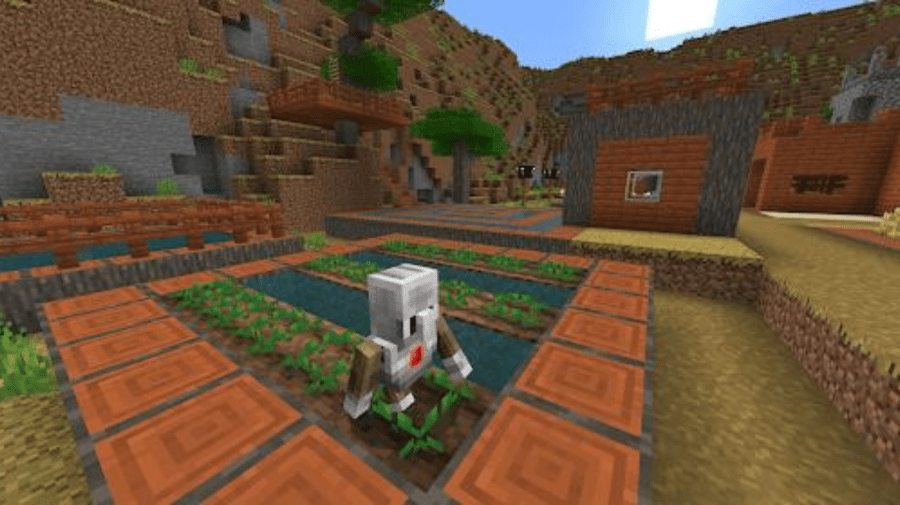 Teachers can also be virtually present in the lesson which sets Minecraft apart from older forms of "edutainment" — with those games, teachers weren't able to be in the middle of the action, so to speak, and instead had to look over students' shoulders to monitor what they were doing on screen. Not only does a teacher's presence make the game safer and more welcoming, but it also gives educators another way to interact with students.
Alternatives to Minecraft: Education Edition
Although Minecraft: Education Edition is incredibly popular, it's not the only educational game kids are interested in. Notably, Roblox, which boasted 150 million active monthly users as of 2020, is one of those massively successful (and fun) Minecraft alternatives.
One of the most important things to understand about Roblox is that it's not necessarily a game, but an online game-creation platform that hosts pretty much every type of game imaginable. Much like Minecraft, it places a lot of power in the players' hands, allowing them to create and problem solve.
Moreover, Roblox allows users to create their own content by employing a coding language called Lua — a straight-forward system that has both drag and drop options as well as the more advanced feature of letting users embed their own lines of code.
If you don't need to modify the lessons and just want a solid tool that helps kids learn, the JumpStart series, Reader Rabbit and ClueFinders all offer accessible lessons — even though they're a bit dated.
Although using edutainment in the classroom isn't a new concept, it does seem like, going forward, games like Minecraft will play a larger role in students' learning. As technology continues to become a larger and larger part of our daily lives — and as careers in the tech sector continue to grow — it's clear that providing kids with interactive educational tools is also increasingly essential.