"Reality is a thing of the past" is a bit of a daunting statement, isn't it? It drums up fears of a world dominated by rogue A.I. and conjures images of human beings plugged into machines. And it ought to since that phrase is the tagline for The Matrix (1999). The Wachowskis meditated on a myriad of complex ideas in their seminal sci-fi film, chiefly "what is the Matrix?" and "will humanity develop a dangerous relationship with technology and artificial worlds?"
A little over two decades later, we find ourselves asking a similar question; "what is the Metaverse?" Unfortunately, there are no simple answers when it comes to this virtual world produced by Facebook — apologies, "Meta Platforms". Some bill it as the "next step" in social media and online interactions. Others view it as yet another way for Big Tech companies to siphon our personal information. Then, there's the camp that views it as something straight out of a dystopian sci-fi book. "What is the Metaverse, and should we be afraid of it?" you might now be asking. Well, let's see how deep the rabbit hole goes.
Seriously, What Is the Metaverse?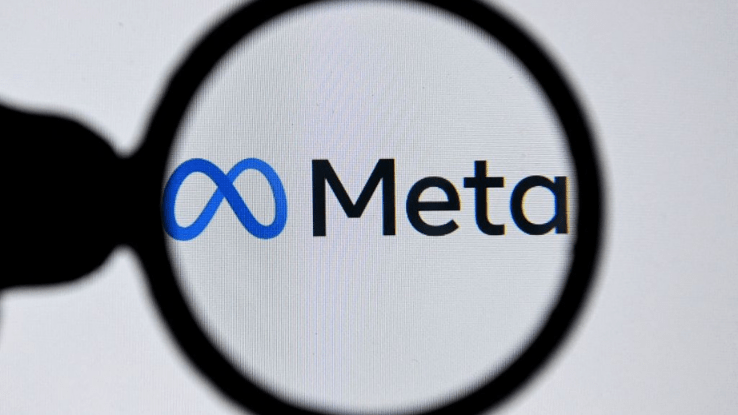 Put simply, a "metaverse" is a 3D virtual world where multiple users can seamlessly interact with one another via the internet. Author Neal Stephenson first coined the term in "Snow Crash", a 1992 sci-fi novel that condemns the prospect of massive corporations holding too much influence over society. Stephenson uses the word metaverse to describe an invasive, addictive, predatory online platform — one that promotes corporate interests over the health and well-being of its users.
In his Connect 2021 conference, Mark Zuckerberg described his Metaverse as "an embodied internet where you're in the experience, not just looking at it." Zuckerberg showcased some of the tech's numerous features — working, shopping, and hanging out online — while also promising to introduce augmented reality (AR) experiences soon. It's clear that Zuckerberg and co. are going all-in with their Metaverse; Facebook Horizon launched in 2019 as a persistent online game and Facebook, Inc. officially rebranded itself as Meta Platforms in 2021.
But here's the thing: a true metaverse isn't a concept that one company can own. Such a lofty product would need to be "open-source", meaning that anyone and everyone would have access to its original source code. Facebook/Meta Platforms would need to be completely transparent with their source code and allow users to make modifications of their own accord. Somehow, that seems extremely unlikely.
March of the Megacorporations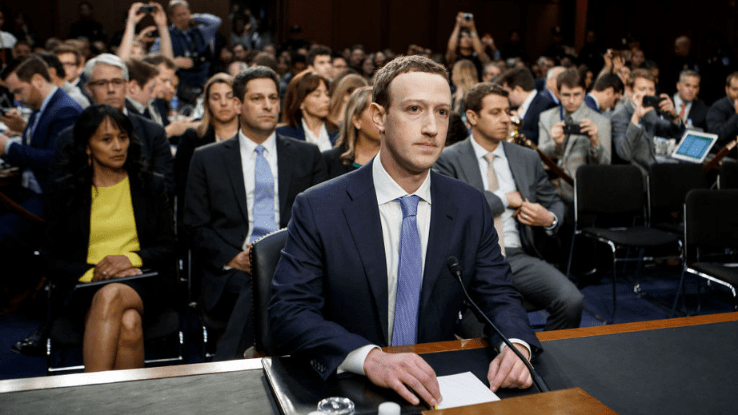 "Megacorporation" is another term to keep in mind. First coined by economist Alfred S. Eichner in his book The Megacorp and Oligopoly (1976) and later by sci-fi novelist William Gibson of Neuromancer (1984) fame, megacorps are defined by both authors as massive companies with extremely ubiquitous wealth and influence. Big Tech companies like Amazon, Google, and Facebook/Meta Platforms fit that description, with each generating well over $50 billion in revenue each year.
Many Big Tech companies also regularly clash with U.S. Congress over everything from labor laws to privacy disputes. Facebook has participated in numerous high-profile duels with the United States government; Congress has called Zuckerberg to court in April 2018, October 2020, and March 2021 regarding his handling of users' data.
That last issue is of particular import regarding the Metaverse, as there's genuine concern that the platform will allow corporations to spy on their users on a much more intimate level. In October 2021, whistleblower Frances Haugen released a troubling testimony regarding Facebook's practices, which coincided with the October 4 WhatsApp outage.
Real-World Consequences
It's tempting to live by the adage "what happens online stays online", but we've seen plenty of evidence to the contrary in recent years. Surveys conducted by the Cyberbullying Research Center indicate that online harassment can prompt victims to experience everything from acute depression to suicidal ideation. Sexual harassment is an issue in virtual worlds that is much harder to combat than in person. A woman was purportedly "groped" in Facebook's own Horizon Worlds in December 2021 — a microcosm of the harassment that many people face in multiplayer video games.
Zuckerberg said that data will be integral to building and maintaining the Metaverse, but Facebook is still regularly condemned for selling user data to various third parties. The site also continually faces widespread backlash for permitting targeted ads that prey on children, promote hate speech, and spread misinformation. Moreover, there's compelling evidence that links Facebook's irresponsible business practices to the January 6 insurrection.
Last year, militias in Ethiopia used Facebook to buy and sell weapons as well as coordinate attacks. Military officials in Myanmar and anti-Islamic militias in India used Facebook for similar purposes as well. Facebook knew about these activities but did next to nothing to prevent them.
Then, there's the biological element. Using any electronic device for too many hours on end can be harmful to your physical and mental health. The same goes for VR headsets; long periods of exposure will damage your retinas and trigger motion sickness in susceptible parties. Individuals who are living with addictions may also buckle under the weight of the Metaverse as we've seen with people who are addicted to gambling.
Could We Live In a Virtual World… And Should We?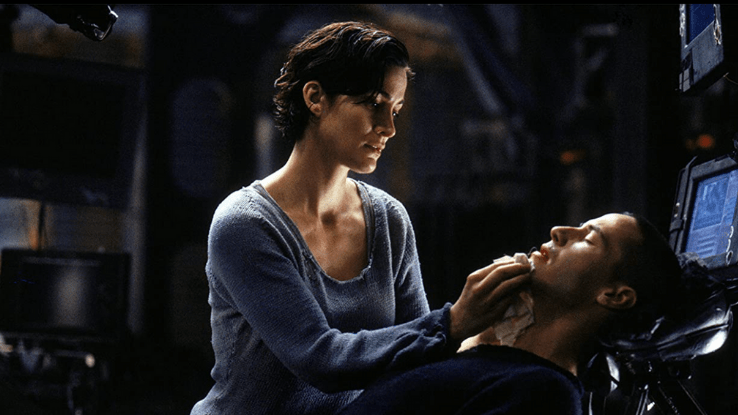 Partway through The Matrix, Neo learns that he's lived within a simulated reality for his entire life, and that "the desert of the real" is all that's left of civilization as we know it. Could something like that happen to us; could our entire way of life shift into a digital world as the physical world crumbles around us? Not likely. According to Dr. Mayank Mehta of UCLA, our minds will always differentiate between virtual and real experiences. Our brains form "cognitive maps" when we interact with the world around us that rely on sight, yes, but also smell, touch, and even taste. Dr. Mehta's study suggests that our mind functions differently in VR environments than in real ones.
There's also the question of Facebook's damaged reputation with both users and lawmakers. Let's say Zuckerberg gets the Metaverse up and running, then delivers on every promise he's made. You could plug into the Metaverse and attempt to live through your virtual avatars full time… but should you? Should you give Facebook even more leverage over your privacy and information than it already has? Moreover, should you let that same company access your biometric data, like your face, your eyes, and your brain?
Technology can be incredibly beneficial to us as a species, or unfathomably harmful. Which outcome we experience largely depends on how responsible or irresponsible we are. If we balance our excursions into virtual reality with healthy amounts of social connection, exercise, and community development in the real world, a concept like a Metaverse could be neat. After spending two-plus years indoors, isolated, and forced to deviate from our natural ways of life, it should be evident that virtual, altered, and augmented realities are no substitutes for genuine human connection. 
Dystopian sci-fi stories like The Matrix, Neuromancer, and Snow Crash aren't representations of what our future will be, but what it could be if we fail to make the proper choices when they're needed most. You know what the Metaverse is now, you know its potential positive and negative effects, and you've always known yourself and your values. To quote the closing lines from the first Matrix film, "where you go from here is a choice I leave to you."