Instant messaging (IM) apps allow us to connect and communicate with one another in seconds. People who are separated by hundreds or even thousands of miles can converse as if they were standing right next to each other. WhatsApp is the undisputed king of instant messaging apps; over 2 billion users message family, friends, and business associates each month as of 2022. Many WhatsApp users live in India and in countries across Africa and South Asia.
Despite its international popularity, this app has a somewhat diminished presence in the United States. About 75.1 million Americans have WhatsApp accounts as of 2022 — a number dwarfed by India's 390.01 million monthly users and Brazil's 108.4 million users. When WhatsApp experienced a massive outage on October 4, 2021, it was generally perceived as a minor inconvenience in the United States. However, other countries suffered much more severe setbacks. Numerous businesses were hampered and countless families were effectively cut off from one another. WhatsApp has long since recovered from that event and remains as popular as ever.
What Is WhatsApp?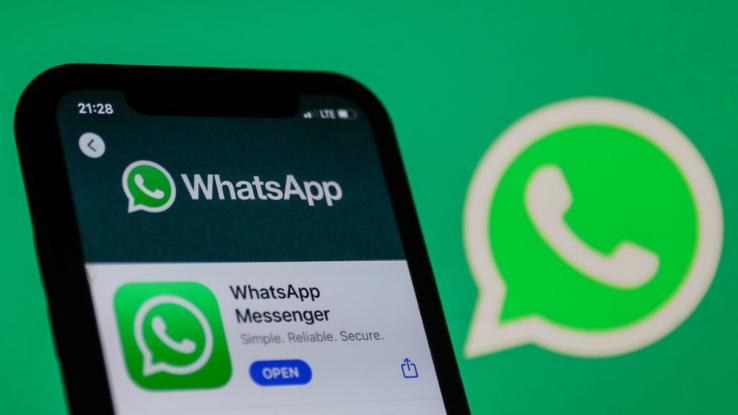 WhatsApp Messenger, better known as WhatsApp, has roots that stretch back to 2009. Brian Acton and Jon Koum, two former infrastructure engineers at Yahoo!, conceived WhatsApp after purchasing iPhones. After founding WhatsApp Inc., the duo devoted countless hours to developing their app. Despite numerous bugs and crashes, WhatsApp 2.0 hit the Apple App Store in August 2009.
Numerous competitors such as WeChat and Snapchat hit the market in the following years. However, WhatsApp continued to lead the pack by implementing consistent updates and numerous new features. Facebook Inc., currently known as Meta Platforms, Inc., took interest in this increasingly popular app and acquired WhatsApp in 2014 for $19 billion dollars.
Ever since this buyout occurred, WhatsApp has shared user information with Meta. Users were previously able to opt out of this practice if they already had a Facebook account. On January 4, 2021, the powers that be formally required all users to share their data with Meta. In reality, the app has secretly dispensed user info since 2016. 
Why Is This App So Popular?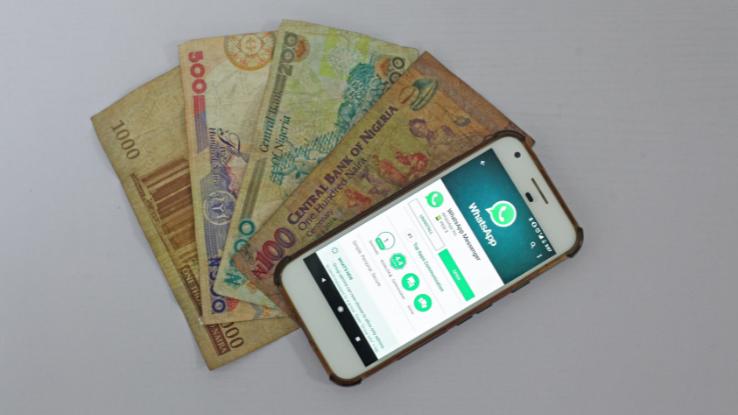 There's no one answer behind WhatsApp's success — rather, several key factors are at play. WhatsApp isn't the first instant-messaging service in history (that distinguished honor goes to ICQ). However, WhatsApp did hit the market in 2009, before many of its competitors were even a twinkle in their developers' eyes. The app also boasts end-to-end data encryption. This feature makes it extremely difficult for third parties to access your messages and practically ensures that only you and the person/persons you're messaging can access the content you send. WhatsApp is also very in tune with its users, regularly adding attractive features such as read receipts and document sharing.
WhatsApp Business was specifically created to cater to small businesses; merchants can contact their clients through the app, schedule automatic messages, and list their inventories for free. Speaking of free, WhatsApp allows users to make free international voice and video calls. It's not uncommon for families who are spread out across several countries to communicate exclusively through the app. WhatsApp Web even offers a desktop client that's become an increasingly popular substitute for Zoom.
Is WhatsApp Better Than Its Competitors?
"Better" can depend on a number of factors; the app still has more than 2 billion users worldwide as opposed to Facebook Messenger's 1.3 billion users and WeChat's 1.2 billion users. End-to-end data encryption is also a major safety feature that can't be overlooked. A cursory scroll through WhatsApp's blog will reveal just how many updates this app receives and just how diligently the app's engineers work to consistently improve it. From a functionality standpoint, WhatsApp holds many advantages that its competitors simply lack.
But WhatsApp is far from flawless; the app was fined $266 million on September 2, 2021, for "data transparency breaches." The Irish Data Protection Commission issued this fine after discovering discrepancies between WhatsApp's user agreement and the actual ways the app manipulated data for users and non-users. For many, the question isn't "is WhatsApp better than its competitors?" Rather, certain people wonder if the app is still trustworthy? Facebook Inc.'s ongoing legal battles provide more food for thought; should users continue to use Facebook's products after the company has repeatedly been accused of abusing user info by former employees and government agencies?
WhatsApp isn't the only IM app on the market. In fact, there are plenty of messaging apps with proven track records and great transparency with users.
The October 4 outage is a reminder that we don't have to place all our eggs in one basket — or do all of our business on one app.