With rocky mountains, lush forests and beautiful bodies of water, the "Great White North" offers a variety of spectacular natural vistas. Fortunately, that means some of the most scenic rail trips in North America can be found in Canada.
There's something romantic about traversing long distances via train, in that yesteryear kind of way. To help you narrow your choices and plan an unforgettable getaway, we've rounded up the best scenic rail trips in Canada. All aboard! 
The Ontario Polar Bear Express
The Ontario Polar Bear Express is a scenic ride through the Canadian wilderness. Featuring ever-changing scenery from start to finish, the rail trip starts in Cochrane — a town with a view of the Rockies — and goes all the way to Moosonee, which is located in Northern Ontario.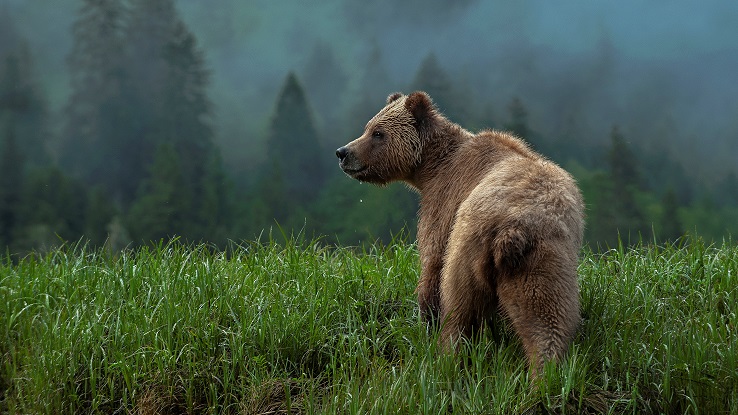 Along the route, you can expect to see everything from swathes of forested land to crystal-clear spans of open water. The best part? You'll likely see a smattering of wildlife in their natural habitats. But the unforgettable adventures don't stop at the end of the line. In Moosonee you can enjoy waterfront views along the Moose River and learn just why the town is nicknamed the "Gateway to the Arctic".
The Prairie Dog Central Railway
For a railway experience that offers a window into the past, you'll want to ride the Prairie Dog Central Railway. This fun rail line departs from an old-timey railway station called Inkster Junction Station in Winnipeg. Managed by the Vintage Locomotive Society Inc., this trip will also give you a peek into the railway's history.
Whether you want a relaxing trip through the countryside or something a bit more interactive, Prairie Dog Central Railway has something just for you. If theatrics are your thing, try one of their immersive ride experiences; find yourself in the middle of a train robbery, for example, or ride to a moonlit supper. Plus, if you're celebrating a special occasion, you can rent out the Party Caboose — and that's definitely an upgrade from a party bus.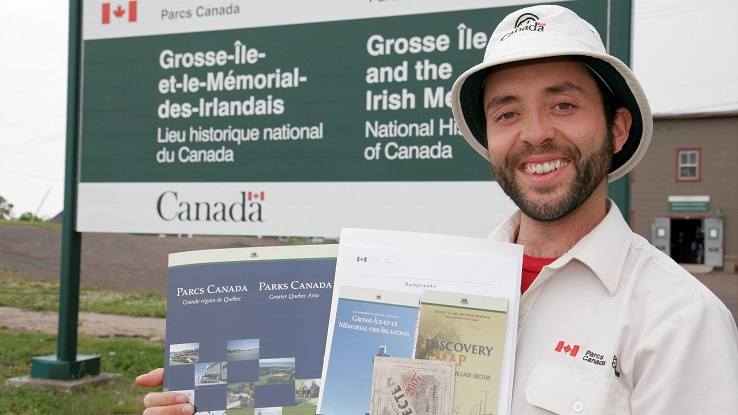 Grosse Isle ("big island"), your final destination, is a small community founded by French colonists. Like the trip's starting point, Inkster Junction, Grosse Isle offers plenty of souvenirs and tourist attractions, like Heritage Village — a section of town that features historically accurate restorations of a school, church and railway station.
The Winnipeg-Churchill Train
This train journey offers stunning views of the scenery between Winnipeg and Churchill. The two-day, two-night trip features sleeper cabins and plenty of wide windows, so that you can be both comfortable and ready to take in those magnificent views. In fact, the Winnipeg-Churchill Train offers the chance to see it all — rivers, forests, oceans, lakes and tundra.
Wildlife that's not common to other parts of the country, like polar bears and beluga whales, call this stretch of Canada home, making it a unique route. Best of all, you'll be far enough north to perhaps see the Northern Lights in person — and that experience itself is worth the cost of the ticket.
Speaking of tickets, the Winnipeg-Churchill Train offers two options — Economy Class and Sleeper Plus Class. While the Economy Class option boasts spacious seats, access to a meal cart and baggage services, it doesn't feature some of Sleeper Plus Class tickets' greatest perks, including prepaid meals, a bed and access to a shower. No matter which ticket you go with, the scenery on this route will leave you amazed at all the Great White North has to offer.
The Rocky Mountaineer
As the name suggests, the Rocky Mountaineer route offers a lovely ride through Canada's mountains. And, yes, the views really are as stunning as you imagine they'd be. With massive viewing windows and mountainous land surrounding you on all sides, this line's offerings are truly unique.
Rather than sticking to a singular route, the Rocky Mountaineer offers three separate paths through the Canadian Rockies, catering to every kind of nature-lover. Of course, there's not a bad seat on any of the Rocky Mountaineer trains; it all boils down to what you're most interested in seeing.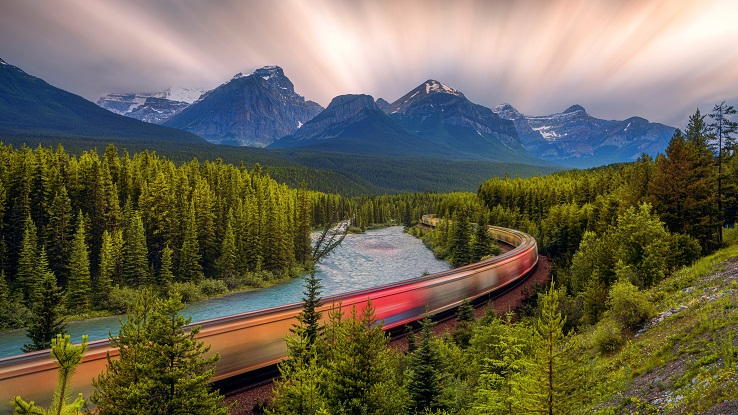 The first route, First Passage to the West, goes from Vancouver to Lake Louise, providing both mountain and canyon views. Next, there's the Journey Through the Clouds, which travels from Vancouver to Jasper, right past Mount Robson — Canada's highest peak — as well as Pyramid Falls and the narrow bridge called Hell's Gate. Finally, there's Rainforest to Gold Rush, another route that runs from Vancouver to Jasper, but passes by breathtaking bodies of water, impressive canyons and lush forests.
The Canadian (Toronto-Vancouver) Route
If you're up for a longer train ride, the Canadian Route is the way to go. This line runs from Toronto to Vancouver, meaning it's truly a cross-country trek that clocks in at a whopping 86 hours. Despite the lengthy time frame, you won't regret committing to this jaunt.
Those who've ridden the Canadian Route sing its praises, with Fresh Tracks Canada touting it as "one of the world's greatest train journeys".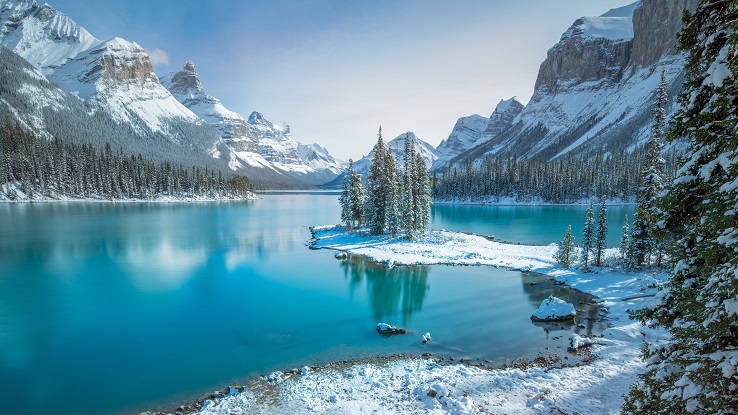 As you can imagine, the Canadian Route provides views of much of the country's striking natural wonders, from forests and mountains to lakes and rivers. To allow you some time to explore off the rails, the train stops in Winnipeg, Edmonton and Jasper — all of which make for great tourist destinations in their own rights. Without a doubt, there's no shortage of exceptional sights or unforgettable adventures on this cross-country Canadian rail trip.